BORNEO: DE GATEWAY NAAR BORNEO ISLAND INVESTERING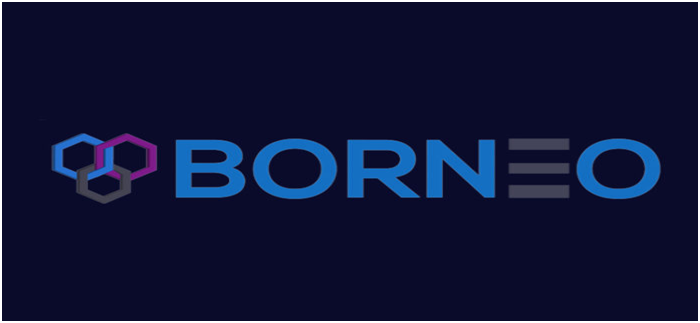 OVERVIEW
Borneo is a company located in Borneo Island, South East Asia. It seeks to promote economic investment in the island through the Borneo Coins. By owning Borneo coins, individuals will have the opportunity to invest in projects run by Borneo First that are blockchain-based.
Owning Borneo coin will allow you to participate in Blockchain projects run by Borneo First (BF). Our projects aim to unleash the true potential of Borneo while maintaining harmony with its rich nature and wildlife.
In the beginning, we will focus on three main projects: Coal Green Mining, Independent Power Plant and Cryptocurrency Mining. Meanwhile, we also have some projects in the pipeline, including CSR projects focusing on sustainable reservation and endangered species such as Orang Utan. We foresee that some of these projects could result in another blockchain powered cryptocurrency, which will benefit BF community financially.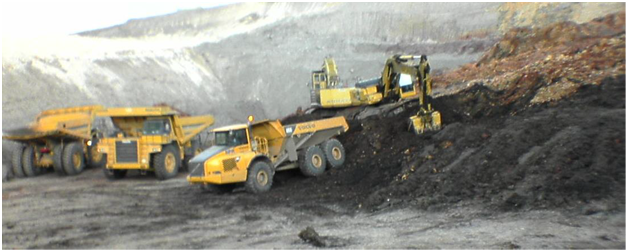 BF team will work continuously to add value to Borneo coin while also actively communicating with its supporting community projects BF should pursue.
PROJECTS
There will be three main projects:
Coal Green Mining
Industries and manufacturing companies rely heavily on coal to provide energy all around the world. Borneo First platform seeks to have coal mining projects that are eco-friendly, cheap and with the lowest carbon emissions. The project will also rehabilitate mined land and make them more useful by turning them into parks or wildlife reserves.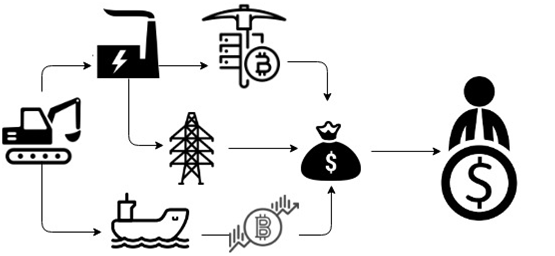 Independent Power Plant
The main aim of this project is the maximization of profits from coal mining. This is achievable by the production of excess electricity, which can be sold to governments. The produced electricity will also have the crypto mining project that has the platform.
This project also aims at creating electricity, which will be cost effective. The project will also include solar power plant that is being implemented on the equator.
Cryptocurrency Mining
High cost of electricity has always been a major problem facing the crypto mining sites. BF's mining technology is the most current with thermal heat management and redundant electricity, which will result in the conservation of energy and the protection of investment.
Borneo First is also updated on the current mining trends in the industry and thus is at a particular moment.
BENEFITS
Blockchain Technology
The blockchain technology implemented in the BMG coin will ensure that the coin is stable, secure and transparent on the network. It also ensures that the coin has high liquidity and that it is easily tradable on major cryptocurrency exchanges.
Corporate Social Responsibility
The project will not only benefit the company but also the community and the environment. The CSR programs will provide services to the community such as school and churches, scholarships, agriculture training, and other programs.
Incentives
Participation on the platform in issues such as voting in the referendum is recorded on the blockchain. The information recorded on the blockchain is used to determine how much profits will be shared in the voting process.
ICO
The Borneo coin (BMG) is an Ethereum based token, which complies with the ERC20 standard. It is used to make investments on the platform. You can not participate in referendums by voting in order to decide whether or not a particular project is viable or not. Participation in the referendum on the number of tokens that an individual owns.
There is a fixed supply of the tokens to ensure that there is value maintenance of the tokens. The accepted method of payment for the tokens is ETH or BTC.
TOKEN SALE SCHEDULE
April 4 – May 31, 2018: Presale for early Investors
June 1 – June 30, 2018: ICO Phase 1
July 1 – July 30, 2018: ICO Phase 2
ROAD MAP
Identifying potential of Borneo island
Q4 2017
Borneo First team and idea formation
Q1 2018
Presale (April), KYC / AML (May), ICO Phase 1 (June)
Q2 2018
ICO Phase 2 (July), Exchange listing (August)
Q3 2018
First Airdrop (October)
Q4 2018
Second Airdrop (January)
Q1 2019
Third Airdrop (April)
Q2 2019
TEAM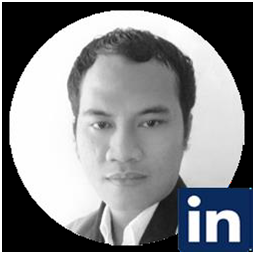 AGUS ARBYANA
CEO en CO-FOUNDER. Afkomstig uit Borneo. ICO-belegger, mijnwerker en daghandelaar. Agus heeft uitgebreide kennis en ervaring op het gebied van crypto-business. Anders dan ervaring in crypto, heeft hij ook meer dan 7 jaar ervaring in de toeleveringsketen voor steenkool, met de nadruk op het waarborgen van de stabiliteit van de kwaliteit en kwantiteit van kolenproducten en het beheer en de levering van producten op de kolenterminal.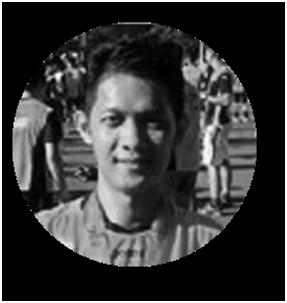 LEONARDUS NABAYANO
MEDE-OPRICHTER. RIP (1979 – 2018)
Een man, vader, krijger en vriend is op 18 februari overleden, op de leeftijd van 39 als gevolg van een verkeersongeval. Leo was een goedhartige, bescheiden man en toegewijd aan familie. Hij was een godvrezende man, vriendelijk en zal echt gemist worden, altijd. Het BF-team gaat verder met het idee dat hij koesterde met mede-oprichter Agus Arbyana.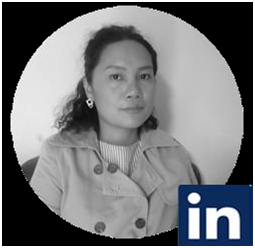 VICTORIA NOVI
COO. Afkomstig uit Borneo. Victoria Novi heeft meer dan 10 jaar ervaring in de steenkoolwinning, van middenmanagement tot toppositie in middelgrote en beursgenoteerde bedrijven, met projecten die variëren van miljoenen tot miljarden dollars.
Haar belangrijkste kracht is haar integratie van vaardigheden en uitgebreide kennis van het management van mijnen, van het verkrijgen van een licentie, het opzetten en uitvoeren van projecten op verschillende mijnlocaties in Indonesië. Naast mijn management heeft ze ook vaardigheden ontwikkeld op het gebied van human resources en gemeenschapsontwikkeling.
Momenteel heeft ze een permanente studie richting Master of Professional Accounting aan Central Queensland University, Australië.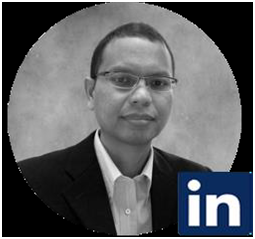 ARNOLD SIBORO
CIO. Arnold is al meer dan 15 jaar een multinational executive en ondernemer op het gebied van IT. Hij startte zijn carrière als computernetwerkingenieur bij Fujitsu in Japan en was daarna CEO en oprichter van verschillende bedrijven in Japan en Indonesië, op het gebied van ontwikkeling van desktop / web / mobiele software, CTI / GIS, HR-oplossingen, IT-infrastructuur en IT-consulting.
Arnold heeft een multidisciplinaire achtergrond, van natuurkunde, elektrotechniek tot computertechnologie, en is afgestudeerd in computertechniek aan het Kyushu Institute of Technology in Japan.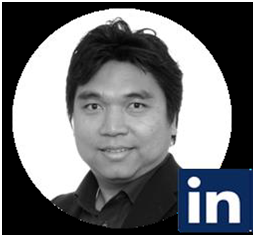 FIDENS SIMANJUNTAK
CTO. Ondernemer, ICO-investeerder, meer dan 10 jaar ervaring in IT, HR & Cryptocurrency Mining. Master of Engineering in Information Science aan de Osaka University, Japan. In zijn vroege carrière werkte Fidens voor Toyota in Aichi en Tokio, Japan.
Naast het feit dat Fidens de afgelopen jaren actief is geweest op het gebied van cryptocurrency en blockchain, heeft het ook een eigen mijnsite voor cryptocurrency.
In 1997 was hij Indonesisch teamlid voor de Internationale Olympiade van Informatica, dezelfde competitie waaraan werd deelgenomen door Ethereum-medeoprichter Vitalik Buterin.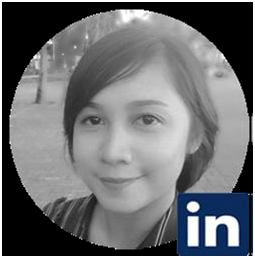 YENA ANJUANI
FINANCIEEL DIRECTEUR. Meer dan 7 jaar ervaring in Commercial Banking met een balanstotaal van US $ 46 miljard. Yena heeft een sterke planning en kennis op het gebied van financiële analyse, portefeuillebeheer, kredietanalyse, treasury management, bedrijfsstrategie en operationeel risicobeheer.
Advisors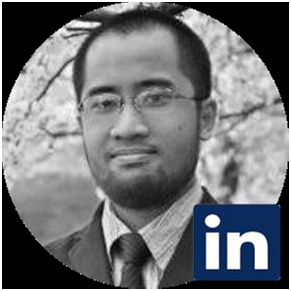 Ananda Ivannanto, Power Plant Business Advisor.
Ivan had bijna een decennium aan ervaring op het gebied van duurzame energie, milieu, grondstoffen en zakelijke consultancy voor Indonesië en Japan. Hij is goed verbonden met mensen uit het academische, zakelijke en bestuurlijke kader, waardoor hij de verbindende factor wordt van veel zakelijke kansen in Indonesië.
Ivan heeft zijn Bachelor of Business Administration en Master of Science van Ritsumeiken Asia Pacific University Japan, actieve commissie van Indonesische Kamers van Koophandel en Industrie, en de Indonesian Renewable Energy Society.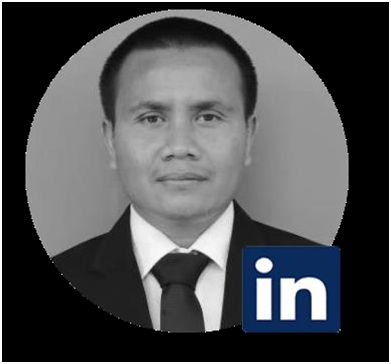 Muchid Rofi'i, Coal Mining Business Advisor.
Muchid is een mijnmanager met uitgebreide ervaring in mijnplanning, grootschalige productie, zwaar materieelbeheer en de ontwikkeling van mijnfaciliteiten, zoals het breken van fabrieken, wegen en havens, enz.
Naast de enorme ervaring in kolenwinning en civiele techniek, is Muchid ook een bouwarchitect en heeft hij een Master in Human Resources.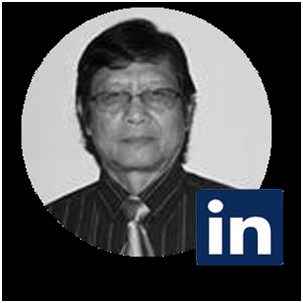 Dr. Darius Dubut, CSR en organisatorische ontwikkelingsadviseur.
Darius is een consultant voor Mission21, een NGO in Basel, Zwitserland. Hij is ook een onderzoeker met meer dan 20 jaar ervaring met de gemeenschap en organisaties in verschillende landen – Duitsland, Indonesië, de VS en Tunesië, en was een toegekende studiebeurs aan de Universiteit van Hamburg, Duitsland voor zijn masteropleiding, en ook verschillende fellowship-programma's, waaronder in Hartford, Connecticut, VS.
GEBRUIK DE LINKS HIERONDER VOOR MEER DETAILS:
Website: https://ico.borneofirst.com/
Whitepaper: https://ico.borneofirst.com/assets/files/white-paper.pdf
ANN: https://bitcointalk.org/index.php?topic=3587008
Telegram: https://t.me/joinchat/IblZdBBewOsXg7gI6kQXUg
Facebook: https://www.facebook.com/borneofirstico
Twitter: https://twitter.com/Borneo_ICO
Mijn Bitcointalk-profiellink; https: //bitcointalk.org/index.php? Action = profile; u = 1545555
Ethereum:
 0xa878531E9A6c19bBB5595F1De863fa58f5fEb628