BUDDY – Decentralized Development Automation Platform

Good morning, fellow investors. Today I want to tell you about a worthy project .
Have you ever heard of application automation development? If you have, I am sure you know what a huge potential power it has . This is a wonderful technology, but, unfortunately, not so many companies and organizations can afford it and start making their business better .
That is why, for those of you who have experienced such kind of problems, I want to write this post about Buddy – a decentralized development automation platform with the help of which you can put application development on autopilot. Now, thanks to Budd, you have a chance to create a decentralized DevOps marketplace and automation grid for the perfect growing and improving the current situation with your business.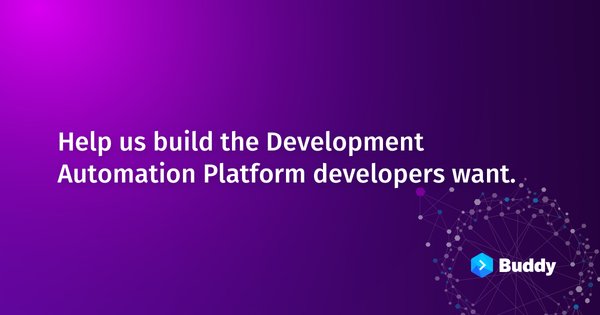 Buddy is a platform for development and deployment automation. It facilitates the DevOps adoption and has an open ecosystem, supporting all codes. It includes 4 main compounds: pipelines (automated software production line), sandboxes (automated disposable test and preview), version control and integrations with many scopes.
Buddy is breaking the $ 110 billion development and deployment software business
Buddy is a leading developer automation platform serving the rapidly growing market and is projected to reach $ 345 billion by 2022. Buddy's partners are leaders such as Docker, Github, Microsoft Azure and Google.

Buddy's vision
Buddy aims to be a pillar in enabling talented people to create applications and services that can change the world. The goal is to remove all the workloads that could be automated to enable millions of application developers to spend their time devoted to creativity.
Challenges
1. Obstacles to implementation :
Automation of development brings great value. However, the deployment of automation is a significant challenge due to the complexity of applications, due to rooted cultural factors, as well as to the many physical facilities.
2. Outdated facilities :
Incoming and outgoing solutions can not be further developed and must be replaced
3. Difficult to choose scale :
When large groups regard automation as the basis for differentiation and value dynamics, there is a problem when choosing the scale for the DevOps infrastructure.
Opportunities
1. Market worth $ 110 billion :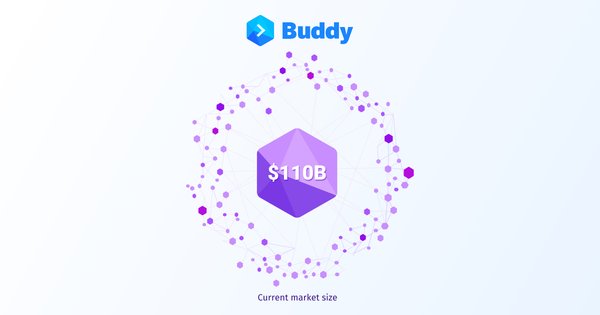 Market value is estimated to increase to $ 345 billion by 2022
2. Huge profits from investment :
High-performance, large-scale applications can save more than $ 30 million a year
3. Great benefit for organizations :
A fundamental element of value creation and value driving brings benefits to all businesses


Let me pause to write here today. In the following blogs I will introduce you to many more things about this wonderful project. So pay close attention.
Do you want know more? Information here:
Whitepaper: https://files.buddy.works/ico/BuddyWhitepaper.pdf
Website: https://token.buddy.works/
ANN Treat: https://bitcointalk.org/index.php?topic=3798597
Facebook: https://www.facebook.com/gitbuddy
Twitter: https://twitter.com/buddygit
Telegram: https://t.me/buddytoken and https://t.me/buddytoken2
Author
Bitcointalk usermane: KenKaneki9x
Bitcointalk profile Link : https://bitcointalk.org/index.php?action=profile;u=2068941