Organizations battle with implementing development automation, despite its revolutionary potential. This is because Application Automation (DevOps) which is a huge boon to organizations is challenging to adopt due to the following reasons:
Mentality and culture
Legacy infrastructure
App complexity
Integration of tools
Neglecting test automation
No DevOps plan
Lack of training
Too many tools
Also the huge amount of various tech, stacks and workflows means it is too difficult for a single party to provide the seamless automation to cover all the popular programming languages, frameworks and services – including Blockchain tech.
Buddy is a decentralized development automation platform with a mission to vertically apply automation into the application development process, so that developers can focus on creative challenges, not waste time on repetitive tasks. Buddy is uniquely positioned with:
• A blistering product that successfully solves real-life problems of a $110B market, including such respected brands as Inc. Magazine,Docplanner and CGI.
• Partnerships with Google, GitHub, Docker, Microsoft and Amazon.
• The self-hosted Enterprise version of the platform ready to be used as the foundation for the decentralized application development
automation.
• Closely-bonded team working together for years – most of them partners and shareholders – Proven to deliver high quality solutions for challenging problems.
VISION
Buddy's vision is to become the backbone on which talented people can build world-altering apps and services. The goal is to offload everything from developers that can be automated – giving them back the time for being creative.
PROBLEM DEFINITION
Large organizations run hundreds of builds, tests and other DevOps tasks every day and all take hours to complete. In order to build faster and get results faster, they invest heavily in their build infrastructure. As a result, their enterprise
DevOps infrastructure is complex, costly and requires 24/7 maintenance.But this is not where the business value is. It's in shipping.There is also the challenge of parallelism. To speed up delivery times and eliminate unnecessary queues, organizations want to do as much as possible simultaneously. Not only run multiple pipelines at once, but also,excute builds and actions within pipelines at the same time.This requires intensive effort planning and configuring. This is another pressure on the infrastructure, as it requires proper isolation.
In addition, scaling of DevOps infrastructure affects crucial development automation metrics:
• Deployment frequency
• New Features, fixes volume and customer ticket volume
• Time from development to deployment (Lead time)
• Percentage of failed deployments
• Mean Time to Recovery (MTTR)
• Availability
These metrics strongly influence business, as companies can progress and perform only as fast as their IT lets them.
   SOLUTIONS

Buddy proposes the following solutions to release organizations from the chore of maintaining DevOps infrastructure so they can focus on shipping and improving their automation metrics to boost their business. They are:
-The Open DevOps Marketplace
-Private Automation GRID
The Open DevOps Marketplace: Buddy automation actions are arranged into pipelines,
making building, testing and deploying just a matter of a few clicks—even when it comes to complex applications and multi-cloud workflows. The platform is open to third party developers, who can deliver their own actions within the Buddy ecosystem and use them in their own development automation pipelines.Recent research shows that almost half of total existing Ethereum smart contracts have been flagged as vulnerable (8,833 of the 19,336), even the most experienced developers are prone to mistakes. Automating testing and making it easy to plug-into any dApps development workflow, would drastically increase the quality and safety of smart contracts.
Once Securify is published as a dedicated action to the DevOps Marketplace, anyone will be able to add it to their automation pipelines and report issues as soon as they are introduced into the codebase. This will drastically increase code quality and reduce shipment time by liminating unnecessary code rewrites that, when done late, take much more time and require additional testing.Also, Buddy knows the economy of marketplaces very well as it is already a part of various ecosystems: Microsoft Azure Marketplace, Github Marketplace, Google Cloud Launcher, and Docker Store. It will help third party developers make a profit by charging for their solutions submitted to the DevOps Marketplace, at the same time allowing them to publish plugins for free. It will require that the authors who want to participate in the marketplace allow free usage of their apps by non-commercial open-source projects, thus helping the whole Blockchain technology ecosystem grow.
Private Automation GRID: The idea is to create a network (GRID) of Buddy instances that will use auto-discovery and replication capabilities to create High Availability auto-scalable infrastructure for development and deployment automation. Depending on workflows and policies, users can choose if they want to use their own bare-metal infrastructure, a private cloud, or IaaS to run Buddy instances. Once new Buddy instances appear in the network, they automatically decide on their roles. The first two create a master-master replication to create a high availability system. Every next instance will be used as an agent to run more pipelines in parallel.
Shared Automation GRID: The Shared Automation GRID is to offload high-intensive automation tasks to a network of Buddy instances run by users with available resources especially,in cases were trusted infrastructure is not required. A Compute Unit is the smallest entity that can be assigned as a node of the Shared Automation GRID in exchange for a BUD token by the instance owner. To create strong demand for Buddy's Compute Units, there is a 3-layer parallelism system. This can divide pipelines and their actions into separate jobs that can be run simultaneously.
This will encourage usage of additional resources outside the private network and, at the same time, help users deliver faster. They include:
Project level: Run Multiple Pipelines At Once
Pipeline Level: Run Many Actions At Once
-Action level: Run Many Tasks At Once
Buddy uses its own P2P network whose peers are moderated by Buddy's DAO. New peers report their address to the organisation, which is later used to fetch lists of peers by other nodes.In addition, nodes can report to Buddy that a peer is broken or dishonest. This may be due to technical issues (e.g. no connection) or due to abuse.
BUDDY'S SOLUTION TO THE PROBLEM OF BLOCKCHAIN APPS.
Smart Contract development isn't simple. There are a couple of major concepts that programmers have to understand before any work can start. This can create challenges to the adoption of Blockchain technology and the development of smart contracts or dApps. Once just dApps and smart contracts get more complex, bugs and flaws are introduced to the system—waiting to be exploited by bad actors, which may lead to the loss of millions of dollars worth of cryptocurrencies.
To tackle these problems, Buddy provides the following three solutions:
BlockchainOps: Buddy is pioneering
development automation of Blockchain-based projects. Blockchain developers can use the service to design automation pipe- lines with ready-to-go actions: from compiling and tests, to deployments, custom scripts, and dApps monitoring. This process is very easy and resembles building a house of bricks: you pick an element that you need and put it in the desired place, adjusting the configuration as necessary.
dAppOS: Development Using Docker-based Sandboxes combined with native Linux Containers, Buddy introduces ready-to-use development environments called dAppOS. This is a turn-key solution for bootstrapping Blockchain-based projects like dApps. In general, these are usually a mix of front-end and backend stacks with trust logic residing on a Blockchain. Also, dAppOS, like Sandboxes, can be easily extended with additional services such as MySQL, Redis, Mongo or Elastic databases, so it is very easy to extend the development stack.
Distributed Blockchain-as-a-Service: Buddy allows Blockchain developers to be more productive by letting them focus on building exactly what they need, whether it's a financial application, supply chain tracking, an ICO, document notarization, decentralized authentication, or more. A user can create a new Blockchain of any supported type with a single click. It's possible to deploy unlimited Blockchain nodes per Buddy Instance for multi/cross-chain applications. Buddy can also fill the blockchain with millions of blocks that can be used to run tests against the BaaS-automatically via Buddy's pipelines, or manually by QA departments. With the open architecture of the platform, the BlockchainOps and dAppsOS modules, and the distributed BaaS service, Buddy significantly reduces the barriers that prevent developers from starting to learn and use Blockchain technologies in application development.
BUDDY AUTOMATION GRID
Buddy's Automation GRID is neither similar nor an alternative to any planned supercomputers like Golem and SONM. Here is why.
Automation by Design: Buddy's pipelines are executed automatically on the Shared Automation GRID as the grid model is much simpler (Compute Unit usage per second). There are no steps involving purchasing computing power or selecting hardware and application types on each job execution. Buddy users run hundreds of tasks daily. The service has been designed to run them repeatedly without any user interaction. Supercomputers, on the other hand, are more about requesting completion of one-time jobs with very large computing power needs.
Fixed and Local Resources: Development automation tasks are often resource intensive, not only when it comes to computing power, but also RAM and disk storage.Supercomputers try to implement fog computing and use all kinds of devices (tablets, smartphones, routers), as they are designed more towards large computations.
Control: At the moment there is no 100% solution to protect intellectual property
from snooping workers. For this reason, enterprises are unable to use supercomputers to scale their application development and deployment automation operations. Buddy puts users in full control, allowing them to set up their own Private Automation GRIDs. This means their work – including source code and apps at the testing stage – will never leave their private network.
User Experience :Buddy features a proven and highly-praised user interface which makes creating and running automation operations incredibly easy. Supercomputers have to be generic, which requires building wrappers around them to accommodate specific workflows.
No Overhead and No Fees :There are a lot of steps involved in posting a job to a supercomputer: calculating costs, depositing money to wallets, or handling arrangements.Moreover, the communication is handled by high latency layers, such as P2P or Torrent. When it comes to Buddy, the Private Automation GRID is owned by the user, so the tasks are executed off-chain instantly with no token fees. The Shared Automation GRID uses P2P and Buddy for peer discovery only, keeping the main communication direct.
Challenges :Supercomputers still face a lot of technical challenges which can put their projects at high risk. There are still projects which are impossible to be driven on this type of infrastructure. Buddy's Shared Automation
GRID is much simpler and uses existing technologies. It is about serving existing market needs as soon as possible—not creating new ones.
BUD – The Token
BUD is a utility token based on Ethereum (ERC20). It creates a community-driven, decentralized economy in Buddy. It unites developers, experts and users, both SMB and enterprise, in their goal to ship applications safer, faster and of better quality.
TOKEN SALE
Crowdsale Details
Symbol: BUD
Rate: 1 BUD = 0.0002 ETH
Total Supply: Maximum 470 million BUD tokens
Token Sale. The final amount will depend on the bonuses that would be applied in the Crowdsale.
• Terms: Tokens that are not sold during the Crowdsale will be automatically burned according to the allocation plan .
• Hard cap: The hard cap amount which
will be sold in the crowdsale is 60,000 ETH
• Protocol: ERC20
• Emission rate: No new tokens will ever be created .
• Token Emission Date: up to 30 days after the tokensale ends.
TOKEN ALLOCATION
Public Contributors, ICO – 60%
Buddy Team – 20%
Reserve fund – 15%
ICO, Advisors, Legal, Bounty – 4%
Community – 1%
USE OF FUNDS
Funds raised during the Buddy ICO will be used for the development of a decentralized application development and deployment platform that features a Private and Shared Automation GRID, the DevOps Marketplace,making Buddy open-source, and technologies for Blockchain application development: dAppOS, distributed Blockchain as-a-Service and BlockchainOps.
Research & Development – 50%
Go-to-Market – 35%
Security – 5%
Partnerships – 10%
ROADMAP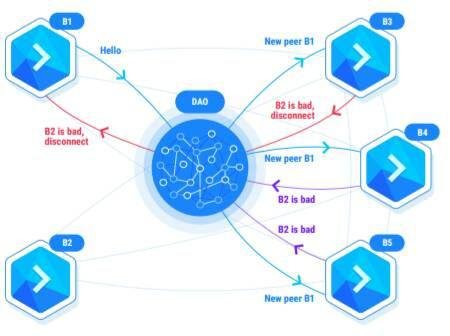 Q3 2016
Launch of Buddy Beta
Q4 2016
-End of the Beta, First Paying Customers
-Launch of Buddy Enterprise.
Q1 2017
Further development of Buddy, weekly releases of new features
Q4 2017
Proof-of-concept of BlockchainOps using Buddy automation pipelines.
Q3 2018
Tokensale
Q4 2018
BlockchainOps
Q1 2019
-Private Automation GRID .
-The DevOps Marketplace.
Q2 2019
-Distributed Blockchain-as-a-Service .
-Experts Services on the DevOps Marketplace.
Q3 2019
DAppOS & Sandbox Template Universe.
Q4 2019
Shared Automation GRID.
https://token.buddy.works/
https://files.buddy.works/ico/BuddyWhitepaper.pdf
https://bitcointalk.org/index.php?topic=3798597
WRITTEN BY Ifeanyi5050(https://bitcointalk.org/index.php?action=profile;u=1183925)