BUGLAB: CYBERSECURITY PENETRATION TESTING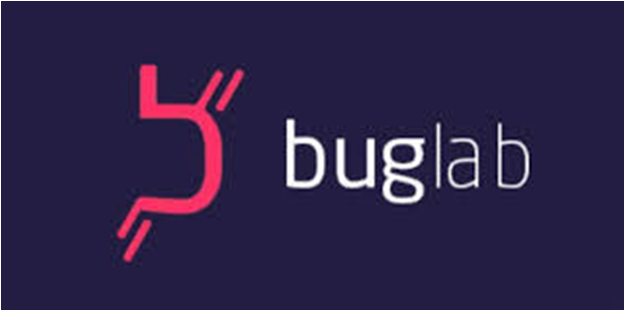 Given the increasing connectivity in the personal, corporate and urban environments, dependence on technology and the related vulnerabilities and risks of cyber-attacks are increasing. Equally the cycles of technology innovation are shortening and impacting the adoption, as well as the reaction times. Cybercrime has had an estimated financial impact of US$575 billion per year, representing 0.5% of the global GDP. The main motive behind cyber-attacks remains financial and most exposed industries are financial services, as well as different branches of the public sector. General awareness building and training for companies as well as individuals on the good practices to minimize the risks to cybersecurity are the main objectives for the user community to operate in the current/future digitalized and connected environment.
Buglab is an Ethereum-based platform that connects companies with a global network of expert cybersecurity researchers. At the center of our ecosystem, there are two programs – the buglab contest and Vigilante Protocol, helping companies all over the world to discover and fix vulnerabilities on their digital solutions or assets. Buglab offers a unique, competitive, incentivized, and easy-to-use platform to address this widespread and growing business need.
The Buglab platform will help companies detect and remedy vulnerabilities on their various business applications, websites, mobile applications, online devices, and smart contracts by transforming penetration test services into challenges, or contests, for a community of independent information security consultants with certified qualifications.
The buglab token, identified as BGL, is based on the ERC20 standard for blockchain tokens. The Buglab Token (BGL) is being introduced to incentivize penetration testing in the blockchain environment. In the context of the Buglab experience, token exchange occurs in the following scenarios:
• To reward contest winners— up to the top three in rankings, or as customized by the client.
• To cover the cost of a contest, including transaction costs.
• To enable and tokenize "tipping" functionality for white hats.
• To fund both the VPR and BTR.
• To reward CERTs and CSIRTs for triaging of vulnerabilities and help build new partnerships.
BUGLAB PARTNERS


BUGLAB FEATURES
• Public Contest
• Private Contest
TOKEN DETAILS
Total Token Supply – 425,000,000
Token sale allocation – 170,000,000
Funding goal – Equivalent of $20,000,000
Public sale price – Equivalent of $0.15
Type – ERC20
TOKEN DISTRIBUTION
General token sale – 40%
Vigilante Protocol reserve – 20%
Team – 10%
Future product development – 10%
Marketing – 10%
Advisors – 7%
Community campaign – 2%
Buglab transaction reserve – 1%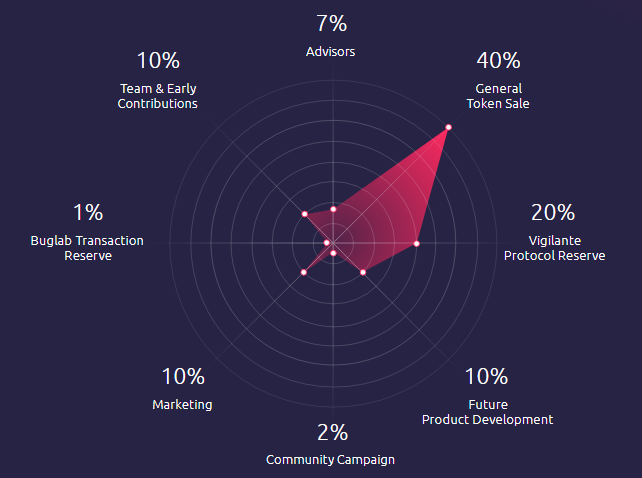 USE OF PROCEEDS
Development & staffing – 45%
Marketing – 22%
Business development – 16%
R&D – 12%
Legal & accounting – 5%
ROADMAP
March 2016: Development Begins
February 2017: French Tech Ticket acceptance & team relocation
June 2017: IBM Global entrepreneur program acceptance
November 2017: Partnership with CERTs/CSIRTs Begins
Q2 2018: Public Pre-sale Opens
Q3 2018: Public Sale opens
Q3 2018: Blockchain Migration Begins
Q3 2018: Public Beta release
Q4 2018: Launch of contest & vigilante protocol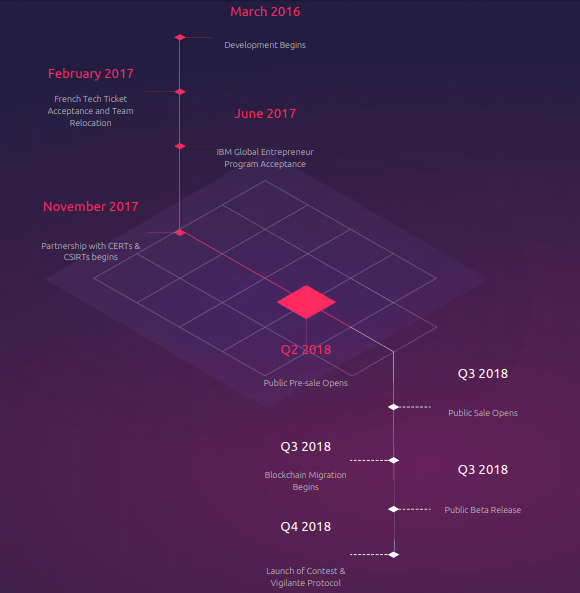 TEAM
Reda Cherqaoui – Founder, CEO
Alexander Belokon – backend developer
Youness Aamiri – Blockchain Developer
Azdine Bouhou – Software Architect
Konstantin Bitskikh – Frontend Developer
Amine Bioudi – Full Stack Developer
Dalal Cherquaoui – Marketing & Communications Manager
Herve Schauer – Advisor
Alexander Reay – Advisor
Douglas Shinsato – Advisor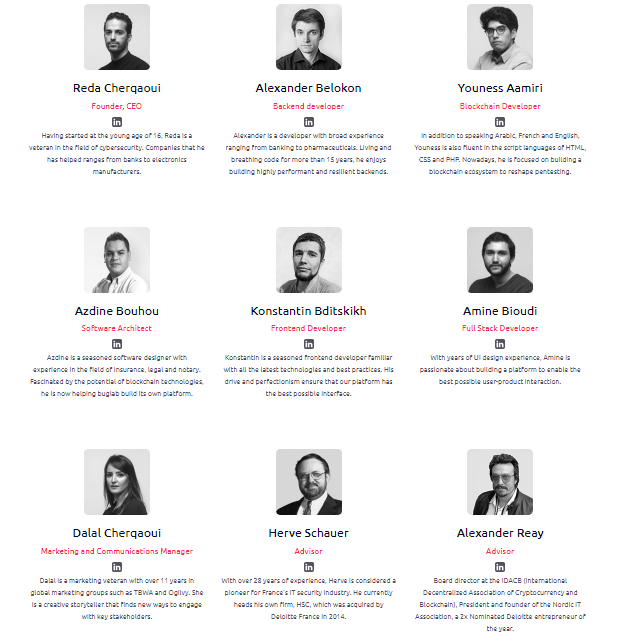 For more details on this project, please feel free to click on any of the following links:
Website: https://buglab.io
Whitepaper: https://buglab.io/assets/docs/Buglab_WhitePaper.pdf
Facebook: https://www.facebook.com/buglab.co
Twitter: https://twitter.com/joinbuglab
Instagram: https://www.instagram.com/buglab.co
Reddit: https://www.reddit.com/r/buglabProject/
Medium: https://blog.buglab.io/
Telegram: https://t.me/buglab
Youtube: https://www.youtube.com/channel/UCmGh-O5eRtbQchWmy8cFjYA
Published by: tszone
Bitcointalk URL: https://bitcointalk.org/index.php?action=profile;u=1742409
Ethereum wallet address: 0x684c9d1c004AB2023E1d3ae9aEb902B514B703d1