BUY & SELL PLATFORM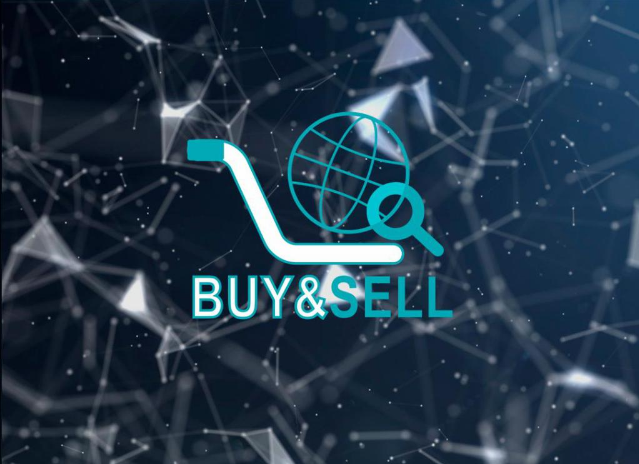 Common problems in the classified websites include
• Fraud
• Incorrect information about the product
• Lack of confidence
• Lack of communications between buyers
All these problems will be successfully solved with the help of BUY&SELL platform created by the block-chain technology. Our project provides a unique option – buyers will be able to communicate with each other, clarifying technical issues, share views and leave feedback.
BUY&SELL is a classified platform using blockchain technology created for buyers and sellers all over the world. With an easy-online builder, any seller is able to create their own storefront to sell their goods, while making use of the platform's wide range of features for a minimal fee.
The advantage is the lack of priority among users who place their ads. In order to increase the demand for tokens and to promote a constant increase in their value in the future, we set the 100% cost of paying targeted advertising using BAS tokens.
Our service offers great opportunities for resellers, self-employed entrepreneurs, small-scale manufacturers, family businesses and makers of handmade crafts, including a selection of tools for direct customer feedback, bookkeeping, sales analysis, advertising and promotion, as well as a convenient, user-friendly interface.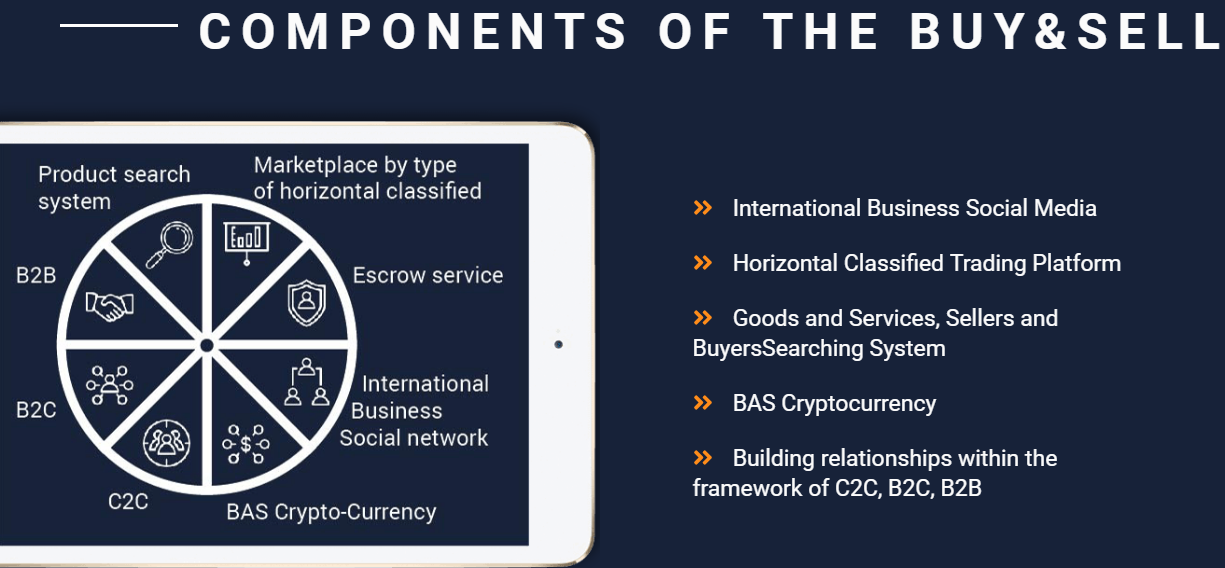 BUY&SELL Mission
To create a new economic and financial system for the people.
To enable e-commerce without middleman, and payment without bankers.
To use blockchain technology to create a socially-responsible that actively discourage illegal activities.
To build a secure, efficient, decentralized, online classified platform, where individuals trade directly with other individuals, instead of with multinational corporations.
To use currency based on mathematics and technology, instead of belief in a central government, and interact within a monetary system.
To give an opportunity to any person to find any product on the Internet, find any shop, seller or manufacturer where it can be purchased, and compare them by price, quality and terms, and also buy any products for cryptocurrency.
BUY&SELL Platform Technologies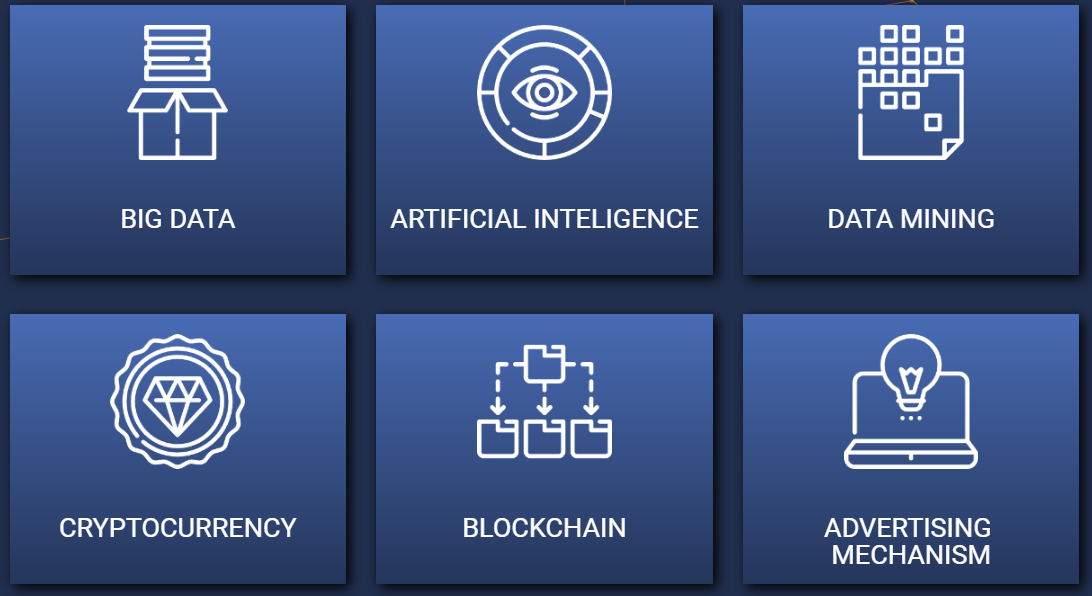 Benefits of the BUY&SELL Platform
Free publicity of your goods and services
Low service costs through technological innovation
Interaction between sellers and buyers without intermediaries
Minimization of the time of recruitment and selection of staff
Procurement of goods and services directly
Road Map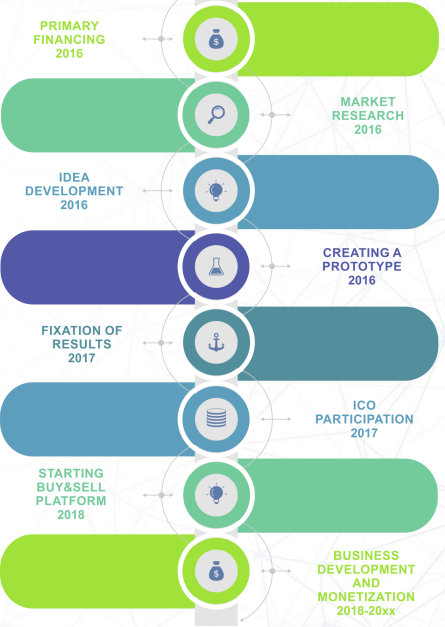 For more information, please visit any of the following links:
Website: http://buyandsell.io/
Whitepaper: http://buyandsell.io/documents/BUYANDSELL-ENG.pdf
Facebook: https://www.facebook.com/pg/BuySellCompany/community/
Twitter: https://twitter.com/BUY_and_SELL5
Telegram: https://t.me/joinchat/DdB-ABDAwSCpzOh4KuppmQ
LinkedIn: https://www.linkedin.com/in/buy-sell-co-111438152
Author: JigaMola
Bitcointalk profile: https://bitcointalk.org/index.php?action=profile;u=1847143