Hello to all and welcome to my ICO review . For those of you who don't know me yet, let me introduce myself. My name is Funke and I'm an experienced writer who enjoys what he does very much. I'm here to give you all the information you might need or want about the new platform that is very interesting and versatile, because it uses, as different services for communication between people, and service for bidding.. I plan to make them "easy read, to the point" because what's important to me is that we all comprehend and absorb the information and actually want to be here learning together about something new.
Today, let us all learn and experience together all about BUZCOIN . If you don't know anything about them, don't run away, that's why I'm here, to change that within the next few minutes. Before I begin, I just want to quickly mention that I will be including LINKS so that YOU can do your own research or whatever you feel you need. I feel it's best to have all of the information in one place, in an organised manner, rather than dotted about the page making what you want hard to find or confusing. All these links will be put at the BOTTOM of this page to keep things easy.
Overview
BUZAR combines two active trends and creates a new unified platform on the Internet that will combine the functions of the P2P communication platform and the universal Super-MarketplaceBUZAR is a new online platform where any Internet user can find the most important thing that he is looking for in the network: a friend or girlfriend, arrange a personal life, make new acquaintances, find old friends, business partners and like-minded people, escape from loneliness, in modern world.
BUZAR is a universal trading platform, where everyone can exchange values, buy something, bypass intermediaries, or vice versa, something urgently to sell
The functionality of almost all your favorite applications and services will be gathered together, and the quintessence of everything that we actively use every day will appear on the market. With the advent of BUZAR, you will no longer need to move between dozens of applications. It will be enough just to buy the project tokens and install the application.
BUZAR team set a goal – to create a unique product that is convenient for users. To do this, the BUZAR team plans to make a multifunctional service with a well-developed security system and a simple and intuitive interface.
Communication P2P platform
To communicate and communicate between the BUZAR participants on the platform, an instant messenger will be created. With the advent of BUZAR, you will no longer need to move between dozens of programs. It will be enough only to buy BUZCOIN tokens and install an application with a wide range of functions.• Social network
Creation of communities and groups, personal pages of users and public pages for organizations. Users will be able to find new friends, partners and share their notes and impressions.
• Messenger
Text messaging, calls and video calls.
• Communication over encrypted channels
You can send private messages via encrypted channel, photos and documents. An opportunity of anonymous exchange of messages, calls and video calls via encrypted channels will be realized.
• Implementation of the "application in application" model
Direct user access to the services of hundreds of companies and applications through BUZAR.
• Data transfer
You can send files, photos and documents to your friends and partners.
• Music service
Users of the platform will store, play and upload public audio files, and performers and copyright owners will post their content and receive payment for its use
• Video hosting and streaming (broadcast) The
ability to place video content and share it with other users. Owners of copyright will place their content on the platform and receive a reward for its use.
• Events
Buying tickets for concerts and other events. Such a functional will allow from the first minutes as deeply as possible lure the user, and a simple and intuitive interface will facilitate its rapid development. Any of us, going to BUZAR, can immediately and simultaneously gain access to the capabilities, functionality of almost all social services that exist at the moment.
Token Details
BUZSOIN – crypto currency, the settlement unit of the BUZAR block-platform.BUZCOIN will be tied to all aspects of the functionality of the BUZAR platform, which will allow users how to spend BUZCOIN tokens on goods or services, and to provide services or sell their own through the ad system. Users will be able to conduct settlements among themselves using BUZCOIN tokens as a settlement instrument.
The BUZAR project will encourage users to store BUZCOIN tokens on purses inside the system. Flexibility of the platform is provided by its wide functionality, and the team provides transparency and trust between all participants.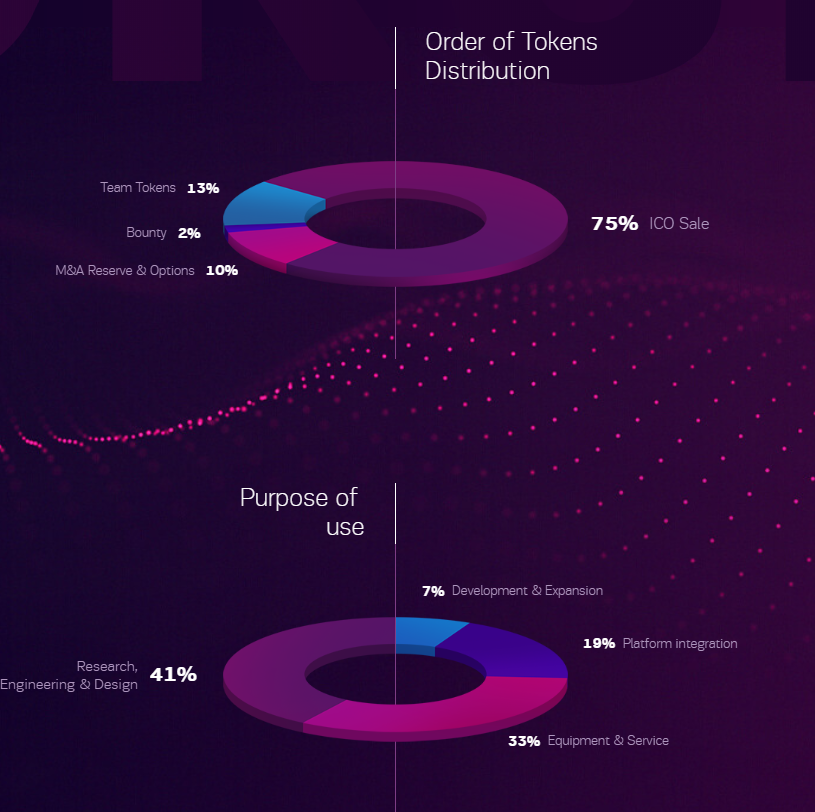 The Brains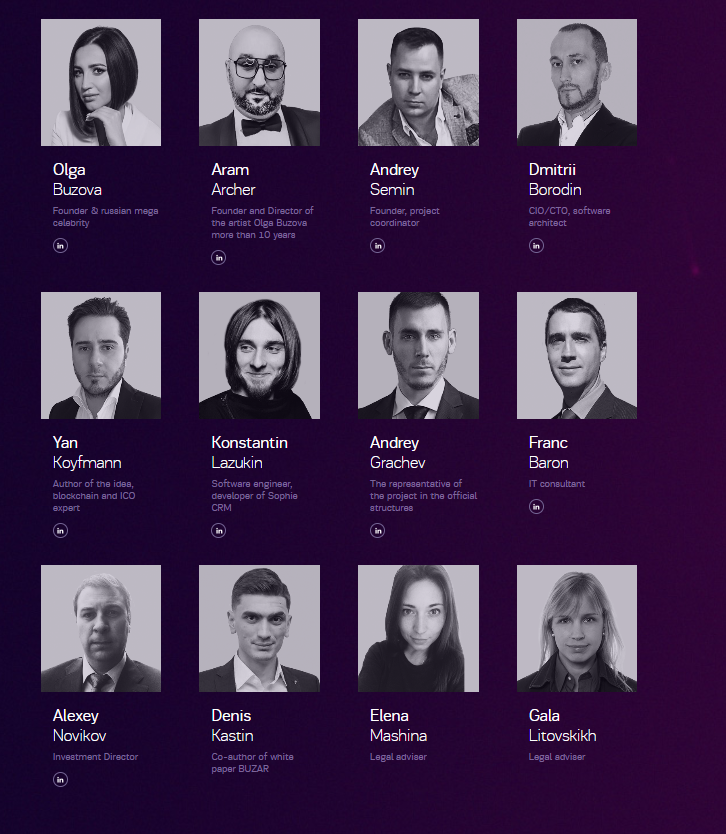 This sort of quality is inspiring. They have made sure to supply us with all the information we could possibly need, on them personally as a team, as well as them as a company. They are acting transparently and therefore receiving the trust they deserve from investors and potential users, like you and I.On their website, https://buzcoin.io/ you can visit the "Team" section and simply by clicking on each team member's image or name you will be redirected to their professional linkedin profiles. Here you may consult and analyse each individual's expertise as much as you like. It's all been put there for us to see that they have what it takes to achieve their goals with ease and ultimately inspiring more confidence in all of us.
Roadmap
April 2018.PreICO
June-September 2018.
Initial token offering (ICO)
September 2018.
Generation and distribution of tokens
Quarter 2018.
Creation of a technical assignment, purchase of equipment and software development
Q1 2019.
Release MVP – (minimum viable product)
Q2 2019.
Testing the mobile version of the platform
Launch instant messaging with text messages and mobile platform version
Launch of B2C and C2C Supermarket segments
Adding an audio call to the messenger
The introduction of online stores on the platform
Launching a reward program for participants on the platform
Q3 2019.
Integration into the P2P messenger
Running on the platform of video hosting and streaming
Testing the "application in application" model
Adding video calls to the messenger
Activating group purchases
Q4 2019.
Testing the beta version of the application-in-app model
Run the recruiting application
Running an app to find a place to live
The introduction of the "application in application" model
The beginning of 2020.
Launching the Super-Marketplace B2B segment.
Further development and expansion
Useful links
WEBSITE: https://buzcoin.io/
WHITE PAPER: https://buzcoin.io/ru/WP_BUZAR-RUS.pdf
TELEGRAM: https://t.me/buzcoin_eng
TELEGRAM EN: https://t.me/ buzcoin_russian
FACEBOOK: https://www.facebook.com/Buzarplatform-415509448875271/
TWITTER: https://twitter.com/buzarplatform
BITCOINTALK: https://bitcointalk.org/index.php?topic=3337624.msg34912940#msg34912940
MEDIUM : https://medium.com/buzar
Author : funkyiesBITCOINTALK PROFILE: https://bitcointalk.org/index.php?action=profile;u=1971452
Ethereum Address:0x54956f187b9E58065489d502d5c30C1C6726B3Ff