Capella platform is powered by Blockchain technology presents a decentralized system for energy conservation. The platform has introduced a token called Capella coin to make optimum use of blockchain technology and ease the process for consumers. Capella ecosystem focuses renewable energy and assist consumers to save, buy, or store energy.
Capella utilizes smart contracts that run on Ethereum blockchain and incentivizes prosumers for their injected green energy. The platform improves economic growth and development, the need for a better energy resource cropped up.
MISSION
Capella's primary goal is to incentivize all types of renewable generators, making the world a safer place. Capella offers a P2P Energy Trading Platform. Also, we want the consumers and prosumers to be satisfied with buying, storing, and saving energy resources.
The company aims to make renewable energy the natural choice for the masses.
Buy and sell equipment and raw materials in the domain of renewable energy.
Investment in research and development of renewable energy.
Incentivizing new customers to use renewable energy sources.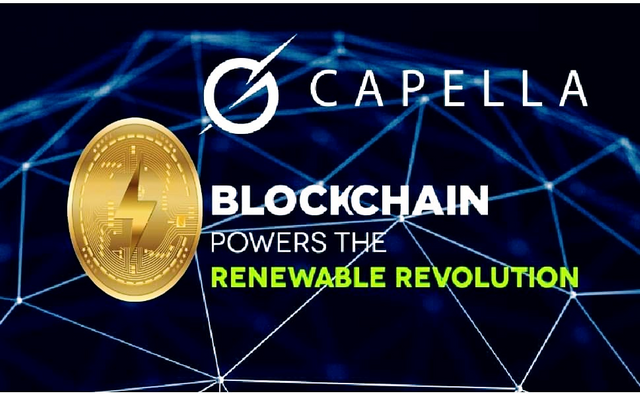 BENEFITS
Peer-to-peer Energy Trading platform; Capella has designed a native app named Matrix which will function as the trading platform bringing everyone to the table.
Internet of Energy; The Internet of Energy is built on the foundation of the Internet of Things (IoT) that will empower the consumers to be interconnected to achieve and run more efficient energy grids.
Smart and Instant Energy Management; Capella paves way for the formation of Smart Grids that will result in communication between energy producers and consumers.
AI-powered App; Capella's Ecosystem is powered by Native AI-powered App Matrix that offers a plethora of options to efficiently run the Smart Grid and also help in demand management with Big Data Analytics.
Applications of Capella coin for energy payment: Capella coins can be used as a medium to make the trading process of energy and facilitate the energy market transactions.

BRILLIANT FEATURES
PEER-TO-PEER ENERGY TRADING PLATFORMS
A local marketplace that trades renewable energy will bring a shift in the foundation of how green energy is being traded. Every consumer can trade excess energy in the P2P platform without any hassles.
COMMUNITY DRIVEN ENTERPRISES
For consumers who will make their home a green and efficient home can trade their excess energy among the consumers in the community-driven enterprise model. Among the localized communities, the trading of energy becomes hassle-free for consumers.
ARTIFICIAL INTELLIGENCE POWERED APP; Capella ecosystem's native AI Powered App Matrix will help a number of areas like Smart Grid Operators, demand management, Prediction using Big Data Analytics, energy storage, and recycling energy.
Capella Coin adoption has improved renewable energy through the utilized new age technology.
INTRODUCTION OF SMART WALLET
The wallet facilitates easy transfer of tokens between retailers and wholesale markets. The tokens will act as certificates and the users will always know the source of energy. When the users send cryptocurrencies, they are sending the value in the form of a transaction. The Capella coin is designed as a reward mechanism for the encouragement of consumers. The tokens will be stored in the wallet for as long as the users need to trade energy. To access the mobile wallet, the users need to download the application and start accessing it. Mobile wallets are considered safer than online wallets.
CAPELLA COIN PROPERTIES
The Internet of Energy powered by Capella (IOE)
The Internet of Things (IoT) will connect the data-driven, interconnected, smart devices, smart grids, prosumers and consumers alike with more efficiency.
Creating diversity in energy
Energy suppliers are preferring to adapt to newer technologies that are currently being controlled by a credible number of energy suppliers. The transparent trade of green energy will bring more consumers to the table.
Smart and Instant energy management
Capella will enable the formation for Smart Grids that will enable the seamless communication between the energy producer and consumers as they are more energy-savvy that will reduce the overall usage.
Capella Distributed Energy Platform (CDEP)
Capella ecosystem and its native App Matrix introduces Capella Distributed Energy Platform (CDEP) for peer-to-peer energy trading. With smarter connected devices in the smart grid there lies a crucial transformation of traditional grid to smart grid.
Native AI Powered App Matrix for Capella Ecosystem
The AI powered App will help the Smart grid to work more efficiently along with infrastructure management that will predict the points of failure and optimize it better.
CAPELLA Token
Total Supply- 2,000,000,000
ICO Token Sale- 40%
Presale- 6%
Team and Founders- 20%
Future Release- 25%
Market Making- 5%
Advisors -2%
Bounty-2%
Soft Cap – 5 million USD
No Hard Cap
DISTRIBUTION
Expansion of operations – 25% of received funds. Expand the team, further develop tech infrastructure and boost global operational scalability.
10% will be used to expand our subscriber base and brand presence across the Globe.
20% will be used for Technical Development- Building the Trading App for Energy Marketplace and Building a complete trading platform for Green energy trading.
20% will be used for investment in research and development of Green Energy Projects in various across the Globe
5% will be used in spreading awareness and benefits of using renewable energy across the Globe through Seminars, Meetings, Social Media, Podcasts, and Webinars thus encouraging Prosumers to generate more power and sell on a distributed environment.
20% would be used to Install and execute Solar Power Generation Projects in rural areas, mega crypto-mining rigs, rural and semi-urban village micro-grids.
MEET THE BRILLIANT TEAM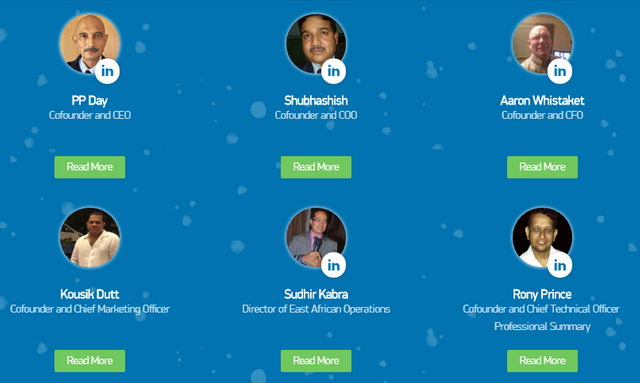 ROADMAP TO SUCCESS
Q4 2016
Germination of idea
Q1 and Q2 2017
Identification and Formation of Team and Joining of Team Members
Q3 2017
Ideation complete and Business Plan finalized
Q4 2017
1st round of Angel Investing completed- We raised 1, 25,000 USD Started developing Capella Coin and Capella Ecosystem
Q1 2018
1st Urban Community Solar Project Identified and Implemented and transactions registered.
2nd Rural Community Project Identified and Implemented and transactions registered
2nd round of Angel Investing completed- We raised 50,000 USD
Q2 2018 – WE ARE HERE
Capella Coin Creation completed
Beta smart-contract platform developed.
Support and verification team formed.
Basic KYC framework developed.
Q3- 2018
Development of Marketplace and Trading App
Identification and implementation of Community Projects in India, East Africa, Nepal, Bangladesh, South East Asian Countries.
Q4-2018
Token Private Pre Sale
Token Public pre Sale
ICO Token Sale
Capella Coin Listed on major exchanges
Q1 2019
Marketplace and Trading App launched in Europe and remaining Asia.
App distribution agreements extended to additional regions.
Beta open API developed.
Formation of Green Bench and benchmarking research Projects for investment
Regular Seminars, Webinars and Podcasts from our team and Advisors educating people about Renewable energy and the benefits of adopting renewable energy.
Q2 2019
Rural electrification Projects in Underdeveloped and Developing countries
Launch in North America, Middle East and South Korea.
More Community Energy Projects identified and implemented across operations area.
Q3 2019
Beta Artificial Intelligence App Developed
Open API available for developers.
Launch in Latin America.
Full AI-screening tool rolled out along with partnerships with Grid and Utilities
Q4 2019
AI App Matrix roll out complete with Big data and analytics
Complete automation of all communities and seamless integration with the AI App Matrix within the Capella Ecosystem
Start Government lobbying in various countries for Government aided projects
2020 – 2022
Organic growth of the platform.
Strategic Partnerships with Government, Quasi Government and Private players for mass rollout of Renewable energy Projects and Research initiatives
Strategic partnerships with non-crypto online marketplaces for renewable energy related equipment's to enrich customer experience.
Ongoing improvements of technology to enhance marketplace experience
Significant reduction of Carbon Footprints
Aiming transactions worth 5 billion USD through our Marketplace and Energy.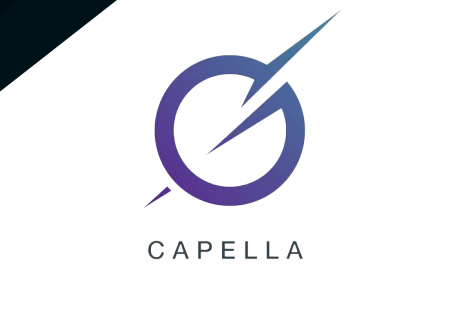 Kind Regards, ensure to join this incredible project.
FOR MORE DETAILS, CLICK/FOLLOW THE LINKS BELOW:
Website: https://www.capellaenergy.io/
Whitepaper: https://www.capellaenergy.io/img/Capella%20Whitepaper.pdf
ANN: https://bitcointalk.org/index.php?topic=5051940.0
LinkedIn: https://www.linkedin.com/in/capella-ecosystem-0696ba16a/
Twitter: https://twitter.com/capella_coin
Facebook: https://www.facebook.com/Capella-Coin-1707805019314068/?modal=admin_todo_tour
Medium: https://medium.com/@capellacoin
Reddit: https://www.reddit.com/user/CapellaEcosystem/
<<<<<<<<<<<<<<<<<<<<<<<>>>>>>>>>>>>>>>>>>>>>>>>>>>
Author: Martilda
Profile link: https://bitcointalk.org/index.php?action=profile;u=1887582
Eth address: 0xd0D5d98857192B3931c831b7B809D47CD830da32