CAPITAL – First Decentralized Private Communication Solution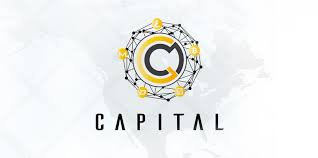 Today I will explain about Capital Technologies And Research. Let's see my explanation.
After years and years of evolution, the Internet has revolutionized the computer and communications world like nothing before, we became capable to interact with anyone despite the long distance between us.
Capital Technologies & Research will develop a decentralized private communication system where users can easily enjoy their private communications. Capital Technologies & Research announces the launch of a decentralized communication system, offering a whole new meaning to privacy, through which we will finally be able to have secure online conversations, so that our confidential data is no longer in jeopardy.
Capital Technologies & Research goal is to overcome the current problems in the active blockchains by dealing them with new strategies as follows:
Decentralising the entire infrastructure with no point of failure allows users to have unlimited and unrestricted access all the time to the network.
Allowing users to take advantage of all time end-to-end encryption assures users that no third-party can interfere in their conversation.
Removing data transfer limit, allows users to share unlimited files between them.
Keeping the project open source with all commits reviewed by the entire community.
Total transparency of the investments & expenses of the company that it's fully regulated under the Romanian laws.
Features Of Capital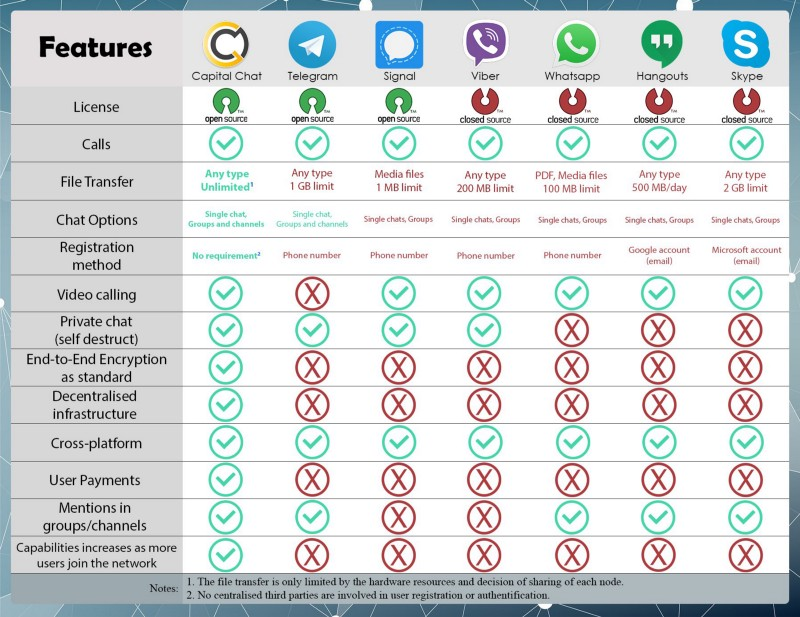 Privacy in your Hands. We value our users by providing them with an All-in-One solution
Cross-Platform
Our modular design creates no scalabilities issues, leading way to multi-platform applications development.
Protects your Identity
Communication based on blockchain technology, shields your real identity by using multiple random nodes.
Real-Time Communication
Datas are encrypted, chunked into small different pieces distributed to nodes that relays them across the network, linked up and decrypted at destination.
Smart Payment System
Nodes have the freedom of choice; operators can set their price according to their hardware contribution.
Advantages Of Capital
Being the first decentralized private voice calling and messaging provider, Capital (CALL) and CapitalGAS (CALLG) will revolutionize the current telecommunication industry by facilitating the following:
Instant Peer To Peer
Capital (CALL) and CapitalGAS (CALLG) peer to peer cryptocurrencies are fully decentralized, designed to work as a unit of exchange without relying on a central server. It uses open protocol to facilitate secure payment transactions. The storage server is decentralized and distributed-divided into various servers, run by each user connected to the network.
Security
Based on the latest smart contract technology of Ethereum blockchain, Capital (CALL) and CapitalGAS (CALLG) are one of the securest cryptocurrencies. Third parties are not privy to personal data, as this is encrypted. Also, digital assets are reserved in a wallet only users can access.
Privacy
Users can enjoy the advantages of using a public blockchain while still being sure that their private information is protected.
Easy Transfer Of Money
As long as the recipient is connected to the internet, users can send Capital (CALL) and CapitalGAS (CALLG) any-where in the world in seconds.
Anonymous Transaction
All transactions are recorded and displayed in blockchain.
No Inflation
The total supply of CapitalCoins will only be 105 000 000 Capital (CALL) worldwide and 21 000 000 000 Capital – GAS (CALLG). This will help them to avoid deflation and increasing supply coin. Prices will rise as demand grows and the number of coin will remain.
Decentralization
Capital Technologies & Research uses a Blockchain database that is not controlled by any one party. This allows for digital information to be distributed but not copied. It has no single point of failure. All transactions are re-corded live, are transparent, and are spread across multiple servers.
Encrypted Wallet
Capital Technologies & Research comes embedded with a digital Wallet with encryption. This allows users to secure their wallet, and enable them to view all of their transactions and account balance in one place. The encrypted wallet also protects from wallet- stealing Trojans and viruses, and will act as a security check before sending payments.
Crowdsale and Token Distribution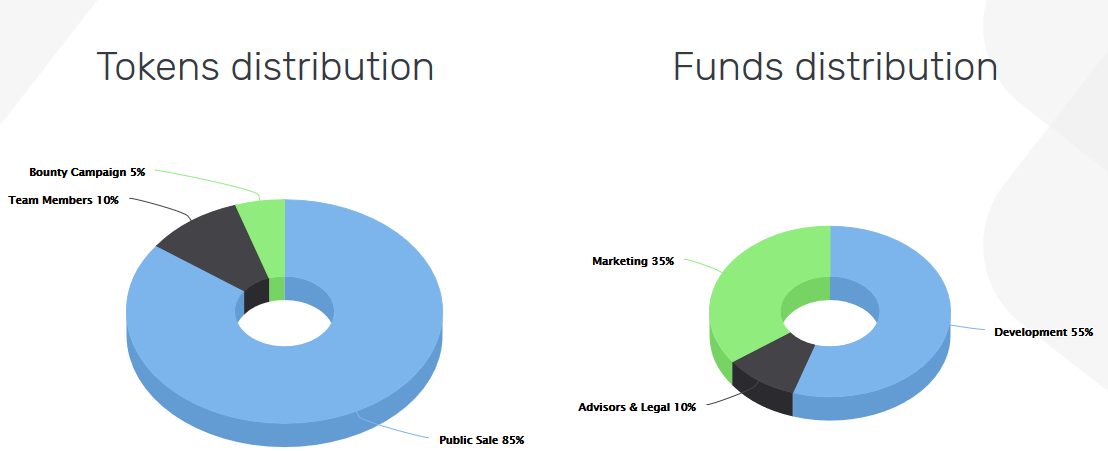 Crowdsale Stages
Private Sale (7% of total crowdsale capacity) — (71% of total Private Sale's supply has already been reserved in the Whitelist Program) that will last for 30 days starting from today (1 st of July 2018) — $0.35
Pre-Sale (17% of total crowdsale capacity)— that will last 30 days, having a capacity of 7,206,938 CALL and 1,441,387,500 CALLG) — $0.50
Main Sale (76% of total crowdsale capacity) — that will last 4 week
Token Info
Token Name : CapitalGAS (CALLG) and Capital (CALL) TOKENS
Total Supply : 105 000 000 Capital (CALL) and 21 000 000 000 CapitalGAS (CALLG)
Platform : Ethereum
Type : ERC20
Token Decimals: 18
Token Address CALL : 0x0c5d6e276f1b6d51e802343c0eb60ec876964f10
Token Address CALLG : 0x1cb3d8997bc39667e9cbb2aa70203f94ecda1422
…………………………………………………………………………………………………………………….
………………………………………………………………………………………..For More Info About Capital Visit:Website | Whitepaper
Facebook | Twitter | TelegramAuthorBitcointalk Username: Robocarpolitv
Bitcointalk Profile: https://bitcointalk.org/index.php?action=profile;u=2083941
ETH Address: 0x47Baf40dc4eFa2157f55936cf7611941224c003d