Cardstack creates a decentralized software ecosystem that can be deployed across multiple markets such as mobile applications and cloud storage. Cardstack is an open-source framework and consensus protocol that makes blockchains work for the mass market.
Mission
To build an economically sustainable software ecosystem that fights back against the rampant lock-in mechanisms of centralized platforms.
Cardstack is a leap forward for blockchain at every layer of the software stack — providing a toolset that unlocks the potential of the decentralized Internet for everyone.
App Framework: Cardstack Framework is a comprehensive SDK for building powerful, cohesive blockchain apps. At the core is Cardstack Hub, which orchestrates data and value transfer across multiple blockchains and the cloud.
Aggregation Protocol: Cardstack-powered dApps can tap into the Tally protocol, which gives dApps the power to perform complex computations to organize large networks of users — such as batching payments, counting votes, and rewarding good work.
Ecosystem Token: Developers can monetize their Cardstack- based apps via the smart contracts powered by the Cardstack Token (CARD), an Ethereum-based ERC20 token designed to fairly reward Cardstack- powered communities.
Features & Benefits for End-users
Mix and match multiple dApps and cloud apps.
Create amazing new workflow and app combinations using Cardstack Hub.
Use one token (CARD) that forms retainer agreements with all the services you need.
Keep your data sovereign, or transmit it anywhere easily, with our card-based user experience.
Get started quickly with fiat currency: no crypto expertise required.
Features & Benefits for Developers
Use our comprehensive SDK to build powerful, beautiful, extensible apps.
Access a deep library of powerful drop-in functionality.
Improve your app experience using Cardstack's off-chain aggregation.
Get paid fairly by our community-run payment and governance algorithm.
Get reimbursed for your material costs.
Keep things 100% open-source.
Features & Benefits for Analytic Miners
Do the useful work of powering community-run algorithms that create a fair distribution of wealth.
Help protect the system against outliers, bad-faith actors, and spam.
Earn fees in the form of Cardstack Tokens that can be held or circulated back into the ecosystem.
Get compensated via a sortition scheme that prevents single parties controlling the reward function.
Token
Name: Cardstack Token
Symbol: CARD
Token Type: ERC20 on Ethereum
Jurisdiction: Zug, Switzerland
Hard cap: $35,000,000 in USD
Soft cap: $10,000,000 in USD
Token Created at TGE: 6,000,000,000 CARD
Token Available for Public at TGE: 2,400,000,000 CARD (40%)
Bonus for Pre-Allocation: 10%
KYC/AML: Yes
TGE Date: Q1 2018 (projected)
Method of Contribution: ETH
The ecosystem is governed by smart contracts powered by the Cardstack Token (CARD). With this single token, users can pay for their entire mix of software usage, verified by our off-chain consensus protocol. The result is a seamless experience for consumers, and fair rewards for makers and miners. it is also the fuel and catalyst for the global movement towards a sustainable software market built on open-source code and powered by crypto-economics.
Mechanism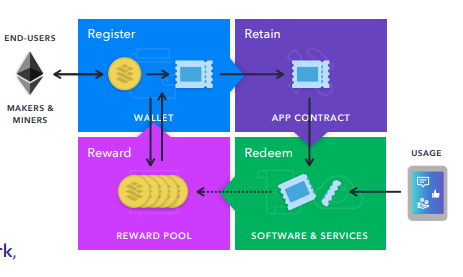 Cardstack Token is a utility token allowing end- users and businesses to use applications that interact with multiple blockchains.
This specialized settlement network, software makers earn tokens from a reward pool, proportionally allocated based on usage data, code dependencies, user feedback, and transaction history — which is crunched and verified by analytic miners.
Software and services need predictable pricing. To get started, a user converts Cardstack Tokens into non-transferrable tokens called Software and Services Coupons (SSC) which are pegged to the US dollar, before the coupon is deposited in an application's retainer contract. Meanwhile, the Cardstack Tokens are added to the reward pool.
When the app is used, coupons are burned to form an on-chain transaction history that helps determine the allocation of Cardstack Tokens to reward makers.
A smart contract under the user's control can top-off an app retainer when tokens run low, while another contract operating at the network-level can exchange Cardstack Tokens to other utility tokens as needed, all without user intervention.
Founder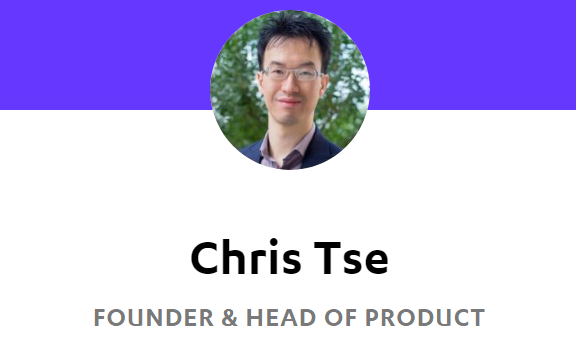 More Info
Website: https://cardstack.com/
Whitepaper: https://cardstack.com/assets/media/cardstack-whitepaper-one-pager-v12.pdf
Twitter: https://twitter.com/cardstack
Facebook: https://www.facebook.com/cardstackproject
Telegram: https://telegram.me/cardstack
Ann: https://bitcointalk.org/index.php?topic=2768237.0
Author: Hurricanecol
My Profile link: https://bitcointalk.org/index.php?action=profile;u=1576406