Ccecoin Peer-to-Peer Trading Ecosystem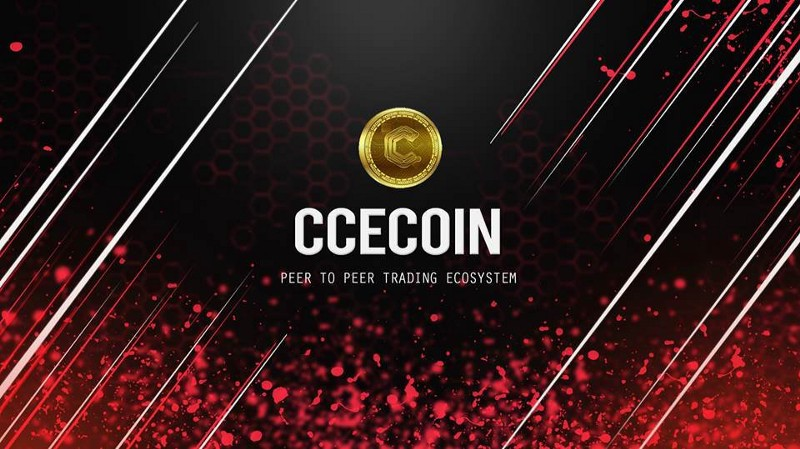 About Ccecoin
CCECOIN is a peer-to-peer trading system that aims to be a fully decentralized and transparent trading process using blockchain technology. This platform has various investments and different business interests, mainly located in the Southeast Asia region, and works both at the local government level and with various business associations throughout the world.
CCE Ecosystem Limited ("CCE"), a company registered in Hong Kong, which has developed CCECOIN, has a variety of investments and different business interests, mostly located throughout the Southeast Asia region, and has worked at the government level, and with various associations business in all regions. The main area of development of the CCE business network is to encourage sustainable business growth throughout the Southeast Asia region by implementing a trade network between local vendors and various types of clients.
CCECOINS also facilitates trade between vendors and buyers, reduces trade costs and ensures efficient payment handling. However, more than just providing general support for business growth across the region and facilitating trade with CCECOIN, CCE is actively developing a broad community of buyers and sellers by implementing a direct sales model in the specialty luxury food market – further reducing the supply chain costs. Buyers and sellers can buy and sell on the blockchain transparently and openly in the CCE ecosystem – a trading system that utilizes CCECOIN – will soon be promoted in this region.
Two profitable business sectors in the Southeast Asia region, which have unmet demand, are businesses that operate both on the market of exotic durians, and supply areas for bird nests – edible luxury products, highly sought after by rich people. located throughout China, and related regions. These products are sold on luxury markets throughout Asia and provide significant opportunities for CCE. CCE is actively building a community of buyers and sellers in this closed market area of high value goods using CCE tokens to help buyers trade directly with durian farmers and bird nest harvesters; bring value enhanced to the local market, encourage growth, and strengthen CCECOIN as a medium of choice.
CCECOIN feature
Blockchain. The use of the block chain by the CCECOIN platform is conditioned by an altcoin offer on the standard Ethereum market.
Crowdsourcing approach. This is the latest unique way to raise funds for public goods.
Great potential. The extensive geography of the project provides constant profitability, because the South Asian market is estimated to reach billions of dollars each year.
Durian Club. This helps in promoting exotic business in the ecosystem.
CCE has formed the CCE International Durian Lover's Club, and has an interest in vertical food agriculture, which provides a healthy source of income for CCE. This income is also praised by further CCE revenue streams gained through interest in energy derivatives and interest in oil and petroleum products. CCE invests 10% of annual profits into reserves to increase CCECOIN value. A further 10% of CCE profits are allocated to charitable activities involving the growth of decentralized dialysis centers; based in local countries where club members and merchant members are located. We value and support the local community and intend for CCE to evolve into a strong trading medium with a high rating of public acceptance. The amount of CCECOIN issued is limited.
Other sectors served by clubs support agricultural owners by providing agricultural consultations – helping farmers to maximize crop yields and quality of harvest. The club also works in the wider CCE Ecosystem, and facilitates durian farmers to move products throughout Asia.
No matter what level of interest you are in, Durian Clubs is the perfect gateway to buy, sell, trade, share and seek consultations – and always enjoy the taste of exotic durians together!
CCECOIN is made on Ethereum blockchain written on hard drives that distribute ledger accounting systems and token tracking.
Token info
Token CCE
Platform Ethereum
Type ERC20
PreICO price 1 CCE = 0.0003 ETH
Price in ICO 0.0592 USD
BONUS
Oct. 1 (12.00am EST) – Oct. 7 (23:59) 25%
Oct. 8 (12.00am EST) – Oct. 15 (23:59) 20%
Oct. 16 (12.00pm EST) – Oct. 22 (23:59) 15%
Oct. 23 (12.00pm EST) – Oct. 31 (23:59) 10%
Tokens for sale 100,000,000
Investment info
Min. investment 1 CCE
Accepting ETH
Distributed in ICO 10%
Soft cap 3000000 USD
Hard cap 10000000 USD
Roadmap
July 2018 – Open for Vendor registration.
August 2018 – Private Placement CCECOIN begins.
October 2018 – Pre ICO sales for CCECOIN.
November 2018 – ICO.
December 2018 – Public Trading of CCECOIN.
March 2019 – Durian farm Investments and Planting.
September 2019 – Durian Festivals in China, Malaysia and Thailand.
Team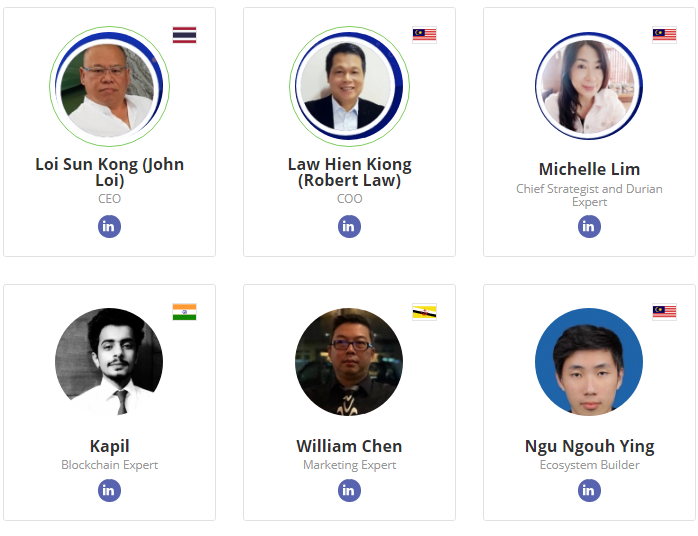 If you want to know more about CCECOIN, Below are some useful links where you can find more pieces of information
Website: https://www.ccecoin.io/
Whitepaper: https://ccecoin.io/Whitepaper.pdf
Telegram: https://t.me/ccecoin
Author
Forum Username : andal02
Forum Profile link : https://bitcointalk.org/index.php?action=profile;u=1566211
wallet address : 0x0e73B7eB5a98731e25fcCf33919cED46a7aE0e50