CERTORE: an open standardization and certification platform
IDEA OF THE CERTORE PROJECT
Certore offers an Idea of the open community as a modern way of standardization management in the cryptocurrency field thus establishing an acceptance system for digital tokens. This means that Certore is going to become an intermediary and implementer but not a decision maker.
The technical progress brings us a number of facilities but the standards are a prime part that stands behind. Standardization is a key element, which allows each part not only to communicate with other elements, but also to provide quality of the whole system. Whenever the established standards provide a set of rules, the definitions and criteria will be aimed at achievement of the system improvement by increasing its efficiency and productivity. Standardization itself is the activity of establishing with regard to actual or potential problems, the provisions for common and repeated use and this process is aimed to achieve the optimum degree of order. By definition, standardization contains the methods for quality criteria detection and control.
Standards are introduced and accepted by the open community based on consensus. The main and efficient way for members' status quo reflection is voting. Voting is a process of making decisions or expressing opinions and it is usually followed by discussions, debates or election campaigns. The ability to provide every stage transparency is a base factor to ensure fair voting. Every technical system including cryptocurrencies requires standards to be organized as the complete system, which will allow being integrated and accepted by the outer world. Another important part of a system is the economical component.
The main goal of the Certore project is to provide rules and description of standards to open community using web-portal which is focused on automatization and reducing harmful human factor. This is achieved due to satisfying stated key requirements:
* Provide and protect the voting process of the community members;
* Guarantee transparent system for the voting area;
* Prevent fraud or harmful activity influencing the process of standards and certificates development;
* Establish clear problems solutions as well as improvements implementation in terms of standards and certificates technology development;
* Assure access to the portal for each community member and currency holder;
* Incentivize community involvement and promote high-quality standards of digital currencies.
Taking into account the above-stated approach we may conclude that the main feature of the Certore Portal is standardization and certification event based on automatic system (SCEBAS).
In the process, Certore is supported by tokens. The token used is a classic ICO token. This means being a serious problem for this platform. And the problem that existed on Certore with its classic ICO token, becomes a challenge for Certore to be solved. Here is the use of SCEBAS will be tested prowess.
Unfortunately, for the use of SCEBAS in this Certore platform can only be used by those who are "members" and "experts" only. Or for those who have been granted permission by the Certore platform provider by using analysis and incurred SCEBAS fees as a tool or application when deigned to use it. In addition, for those who are not members or experts and only limited to the user, the status can be increased to members but can only use Certore tokens only. Very limited!
whoever that wants to follow and test this platform is very extricate. Certore as a platform, opens the door wide for everyone in any part of the world to test and use this platform. He can come from anywhere, whether individual or community from any part of the world.
Who can follow the standardization and certification process? They are the ones who have been selected through a selection and selection, which in this case are called "voters" as well as those who are experts or so-called "technicians" or "experts."
Tokens available during ICO and pre-sales (date to be announced). Token may be obtained by a citizen, if the action is eligible and does not conflict with existing law.
Apart from all that, Certore as a platform, has been able to serve and provide innovation and standardization tools and certifications that deserve thumbs up and appreciation of all parties, especially for those who have used this platform.
Recognized or not, Certore has managed to lure millions of people to use it and among them could be you next.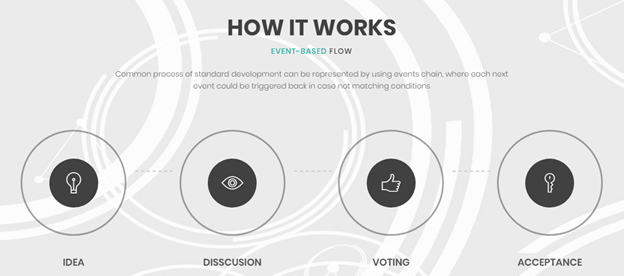 Certore tokens specifications:
Token Name: Certore
Token Symbol: CERT
Total tokens: 75 000 000 CERT
Tokens for sale: 52 499 901 CERT
Purchase methods: ETH
Pre-sale stage: April 9-30
Crowdsale stage (ICO): May 1 – June 30
The maximum amount available for presale is 7 500 000 tokens, 67 500 000 are reserved and will be dispatched at ICO stage according to the following distribution scheme: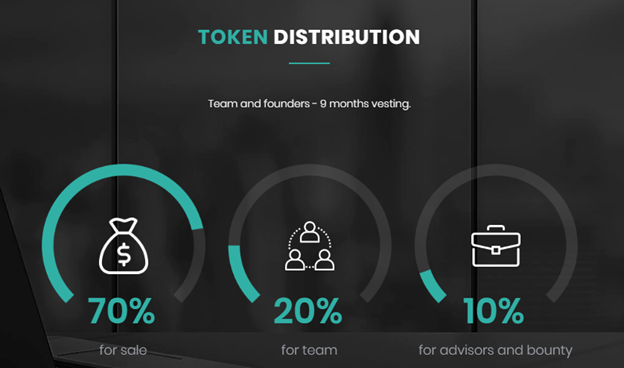 for more information you can check the following link:
• Project website: https://certore.com/
• Twitter: https://twitter.com/certore_social
• Facebook: https://www.facebook.com/certore.social/
• Reddit: https://www.reddit.com/r/certore/
• BitcoinTalk (Forum Thread): https://bitcointalk.org/index.php?topic=3109240
my bitconintalk address: https://bitcointalk.org/index.php?action=profile;u=1141276