CEWNOTE

Cewnote Project description
CEWNOTE is a new blockchain development that is designed to enable users to learn the news at any time convenient for them. Thanks to the program, which is embedded inside the platform, users will be able to receive the most accurate and reliable news as soon as they want it. In addition, an extended algorithm will be used, which will use the tokens of this platform, which were released specifically for this project. Thanks to this development of online news, decentralization will take place all over the world. Furthermore, users have the opportunity not only to read news, but also to earn money. To do this, they can simply write an article, and then send it. Also, the program does not request user data. All actions can occur absolutely anonymously. Payment will be made using tokens. All processes occurring within the platform are absolutely safe, reliable and transparent. And the use of platform tokens greatly simplifies spending, since all payments are at the minimum cost.
ICO will be held from October 9, 2018 and will last until November 20, 2018.
WHY CEWNOTE?
CEWNOTE will make the news sector to be more transparent due to its influence and blockchain technology which will give room for a more democratic and free thinking press, news with facts, curated and moderated by the community will be published to abolish suppression of information and cover-ups by governments.
HOW CEWNOTE WORKS
After writing, writers will submit written articles, these writers can be freelance journalists, bloggers or consumers of news but they have to publish within the terms and conditions agreed to on CEWNOTE's platform. If it doesn't meet the necessary requirement, it will be rejected and a feedback will be sent to the writer but if it does it will be published after it has been reviewed. This is where reviewers come in, they will review written articles, correct grammatical errors and inaccuracies before it will be made available for public viewing, their job is to ensure that writers don't write outside the guidelines of CEWNOTE's policy.
Readers who are also known as consumers are to read already reviewed contents with the use of CEW while server nodes which will act as publishers will act as a neutral ground between human contributors and CEWNOTE network on the blockchain, their job is to replicate already published articles and make sure the network it's secured from coordinated attacks. Due to its decentralized nature users can operate without external facilitators.
CEWNOTE APP
The mobile application will allow using the platform easy and fun, this will be available to both Android user and IOS users. The app will be updated on a constant basis so users can have an amazing experience. Some features are stated below:
CEW will be stored in the official mobile app and it can be monitored any given time in the mobile wallet.
With the personalized feature, users can write and read articles in an environment conducive for them.
The number of people using the will be visible to all users, one can keep records of subjects of interest and categories.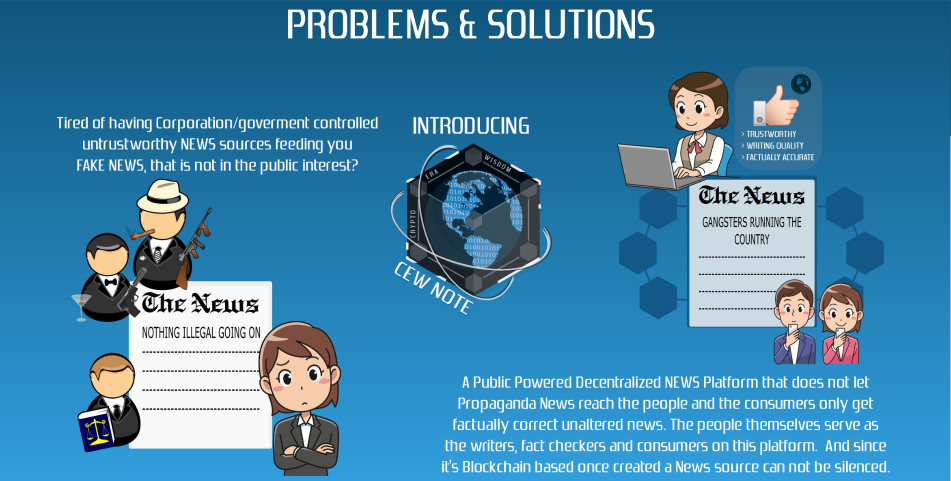 Roadmaps

Team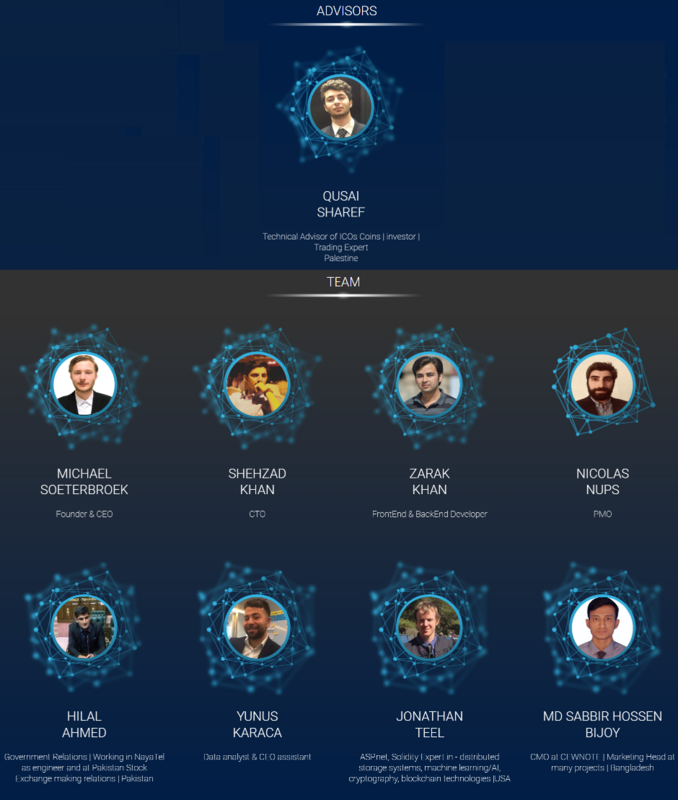 For more information, you can visit link bellow :
WEBSITE : https://cewnote.com/
ANN THREAD : https://bitcointalk.org/index.php?topic=4688506.0
WHITEPAPER : https://cewnote.com/img/Whitepaper%20Cewnote%20PDF.pdf
FACEBOOK : https://www.facebook.com/CewnoteToken/
TWITTER : http://twitter.com/cewnote
TELEGRAM : https://t.me/CewnoteWorld
YOUTUBE : https://www.youtube.com/channel/UC7DWXSEReyFLyj_W3aaSaWg
BOUNTY THREAD : https://bitcointalk.org/index.php?topic=4725028.msg42698070#msg42698070

author:
fatik2020
https://bitcointalk.org/index.php?action=profile;u=2051372
0xa595e4E89F803718527C50dfB7D3397Db6910007