ChangeNOW Review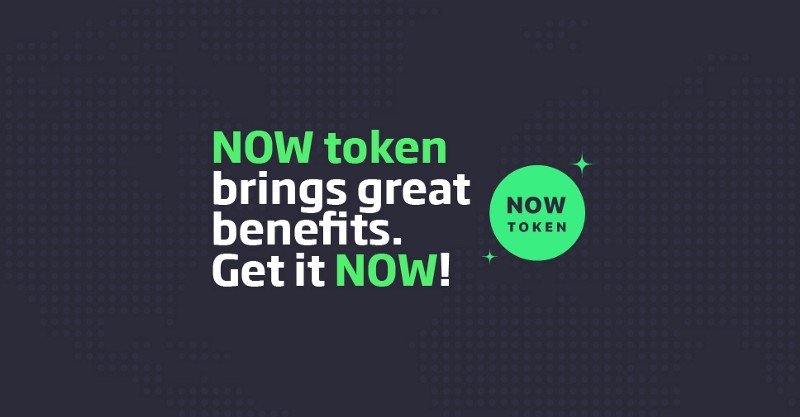 INTRODUCTION
With the recent hack, cyberattacks and too much challenges facing the traditional custodial cryptocurrency exchange platforms(MtGox, coin base, Btrex,etc), theremust be a significant improvement in the way exchange platforms provide their services.First, the whole concept of decentralization was to avoid restrictions, bank regulations and to remove 3rd parties involvement in a transaction process, but current exchange platforms run a custodial system just like a bank; which means identifications, exchange laws, no free Dom to trade anytime.With the world of crypto exchange needing much improvements, ChangeNow is here to solve the following problems:
The current centralized custodial exchanges always keep users at risk as exchanges hold funds and enforce regulations on users.
Security issues: Custodial exchanges are always attractive to hackers and cyber attack because they hold funds and user private keys.That way, a hack can collapse all the system and even without that, these custodial exchanges still suffer from human errors and technological failure.
Lack of Transparency in the custodial exchange process because these platforms secretly run all transactions in a manner which leave room for distrust, and fraud.
Poor customer service by support by custodial support teams in the form of long response time, helplessness in case of financial complications.
Freedom of use as inexperienced and normal users find exchange technology hard to use.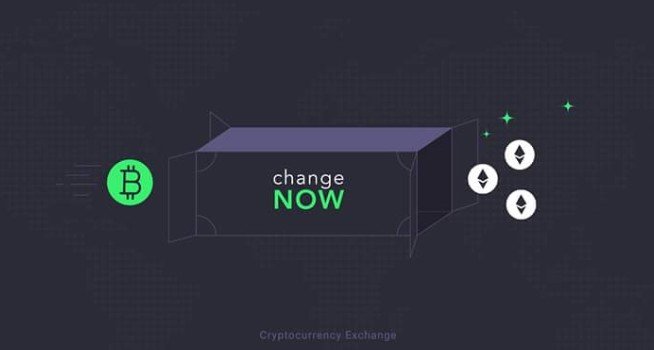 ChangeNow All You Need To Know
ChangeNow is an instant exchange platform built with the interest of users in mind to secure a safe, simple and convenient exchange environment where user can freely control all process involved in a cryptocurrency transaction. ChangeNow is also a user experience platform that deducts no hiiden fees and also keep to the timing of transactions without any form of delay.To run a transaction on ChangeNow, users must acquire NOW tokens before deploying a user-friendly smart contract for the implementation of a trade. ChangeNow is a decentralized user-friendly platform that minimizes the possibility of human errors and cyber attacks to secure the transparent operation and implementation of all user transactions. ChangeNow has also integrated chatbots to support exchange considerations and messaging between users of ChangeNow.
Benefits for ChangeNow users and affiliate partners
NOW Tokens can be used by users, communities and affiliate partners to receive the following benefits on the ChangeNOW platform:
Special rates for all exchanges and any exchange amounts
Real-time customer support system.
Exclusive fix-rate exchanges for loyal users.
Better affiliate conditions such as bigger revenue share and less payout limitations
Listing and featuring of new, reliable and productive coins and tokens for exchanges
special offers for partners services.
Reward bounty programs for ChangeNow users
TOKEN DETAILS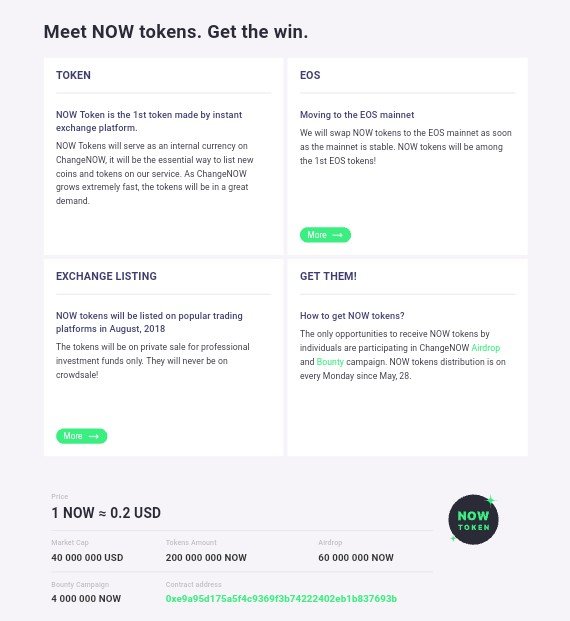 Token: NOW
Pre-ICO Price: 1 NOW = 0.2 $
Price: 1 NOW = 0.2 $
Accepted Currencies: BTC, ETH
Airdrop Start Date: 28th May 2018
Airdrop Sale End Date: TBC – once all tokens have been distributed
Hard Cap: $40,000000
Roadmap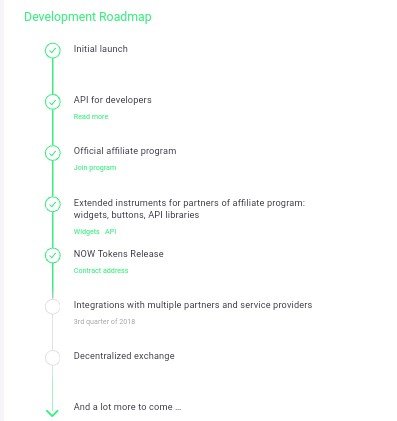 Exchange arrange
Yet, brought together exchange has various potential weights and the peril of decentralized trading stages (DEXs) ensures that their card trade customers don't trust and don't have to trade their money to a Trading floor.Exchange hierarchy of leadership is interesting in connection to bound together exchange. At a fused exchange, an enormous number of dollars and countless are affected meanwhile. In any case, in a decentralized structure, if there are any ambushes or dissatisfactions, it will simply impact one customer and their money. In this way, in the customers of the decentralized structure have control over their own particular security.As the changeNOW outlines incorporate building a completely decentralized exchange structure with directly shared trades, you can use the NOW CODE as one of the key assets far away. This new stage.
Following more information;
Website: https://changenow.io
Whitepaper: https://changenow.io/tokens
Telegram: https://t.me/NOWtoken_Bounty
Twitter: https://twitter.com/ChangeNOW_io
Facebook: https://www.facebook.com/ChangeNOW.io/
Medium: https://medium.com/@changenow_io
Reddit: https://www.reddit.com/user/ChangeNow_io
Keep Tabs On Me Daily articles on cryptocurrency and blockchain based projects.