Hello readers, in this article I am bringing to you a good news from a project that has come up with a unique all – in –one crypto wallet designed to change the recent perceptions about the cryptocurrrencies , blockchain technology and the cryptoworld in general it is called COBO WALLET .
The technology of cryptocurrencies and blockchachain is yet to achieve its gold as a result of controversies and negative reactions resulting from the insecurity of crypto investor's funds. Over the past few years of crypto existence, there have been a lot of issues that have to do with how to securely store cryptocurrencies , and make profit from it without any fear of being assets being stolen. A lot of crypto wallets have also been created to cater for this menace yet the more they try the worst it becomes.
With this security challenges, a lot of crypto investors have given up on crypto investment and the potential investors have been discouraged from coming in. Apart from the security issue, most crypto wallets are difficult for users to understand and operate; Beginners find it difficult to access these wallets due to complicated user interface created by the developers of such wallets.
THE GOOD NEWS
Cobo wallet has come with its disruptive features as the best global digital wallet with complete security tools and transparent reward system to put an end to these ugly situations affecting crypto investors and the cryptoworld at large.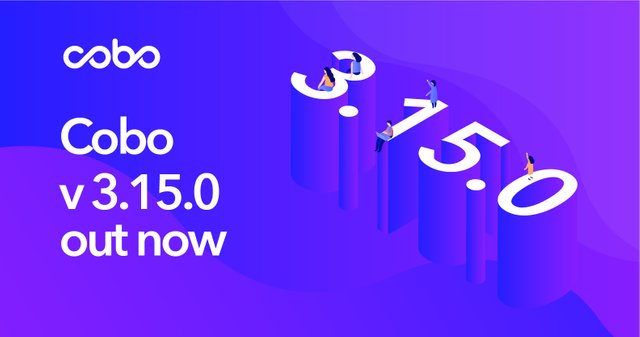 WHAT IS COBO WALLET?
In a nut shell I would say that COBO wallet is an outstanding, innovative and multipurpose digital wallet that will transform the cryptoworld. It is the first crypto wallet with a strong security guard and also the first to provide both a masternode as well as proof of stake rewards to users for holding their cryptocurrencies . Isn't that interesting? With Cobo wallet users can easily grow and increase their cryptocurrencies without complications or stress. Cobo wallet currently supports more than 30 different coins and up to 500 tokens with more being expected in the nearest future which will make Cobo wallet to become the first and best crypto wallet with multiple functions. With Cobo wallet investor's assets are completely secured.
THE TWO TYPES OF COBO WALLET: CLOUD WALLET AND HD WALLET.
In oeder to carry every crypto enthusiast along, both professionals and beginners, Cobo wallet team has designed two types of wallets in the Cobo mobile App, these are Cloud wallet and HD wallet.
HD wallets are mainly for those who have already gotten some experiences in the cryptoworld and would like to have complete control over their assets.
In HD wallet, users are in full control of their private keys and their cryptocurrencies in the wallet. They can easily import Mnemonic seeds from one wallet to another, the private key of HD wallet is encrypted into 12 words and only the owner of the wallet can access it. .
The HD wallet supports DApps and also supports EOS and Tron voting. In Cobo HD wallet, users are expected to safe their private keys securely and not to be shared with anyone else as anyone who has access to the private keys or recovery phrase can access their wallet and do away with their assets. The level of security in this case depends solely on the users. Cobo team or support do not have access to it and cannot help in the case of loss. When transferring crypto out from Cobo HD wallet, users pay transaction fees. In the case of changing a device, the HD wallet must be backed up and recovered to be able to access the wallet.
For the Cobo Cloud wallet:
For the sake of those that are new in the crypto world, Cobo wallet has also designed Cloud wallet that will be easy for those set of people to manage their assets. . This is because the private key of cloud wallet is stored securely by the system.
Considering security level, that of cloud wallet is very high because users private keys are stored on hardware security model which cannot be exported, updated or read by an outsider because it is designed with FIPS 140 -2 level 3 standard.
Cloud wallet can be accessed by any device with internet access using Cobo wallet App. With Cobo Cloud wallets users can easily and conveniently invest in cryptocurrencies and make profits, from it. Also, Cobo wallet enables users to carry out instant transfer of crypto from one cobo wallet user to another without stress. Cloud wallet is designed to generate stable profits to users on every cypto currency stored in the wallet via proof of stake. Another good thing about Cloud wallet is for those who may forget their password, Cobo team support team can help reset it.
Now, haven seen the differences between the two different Cobo wallets, its left for users to choose the one they desire and manage their digital assets conveniently and effectively.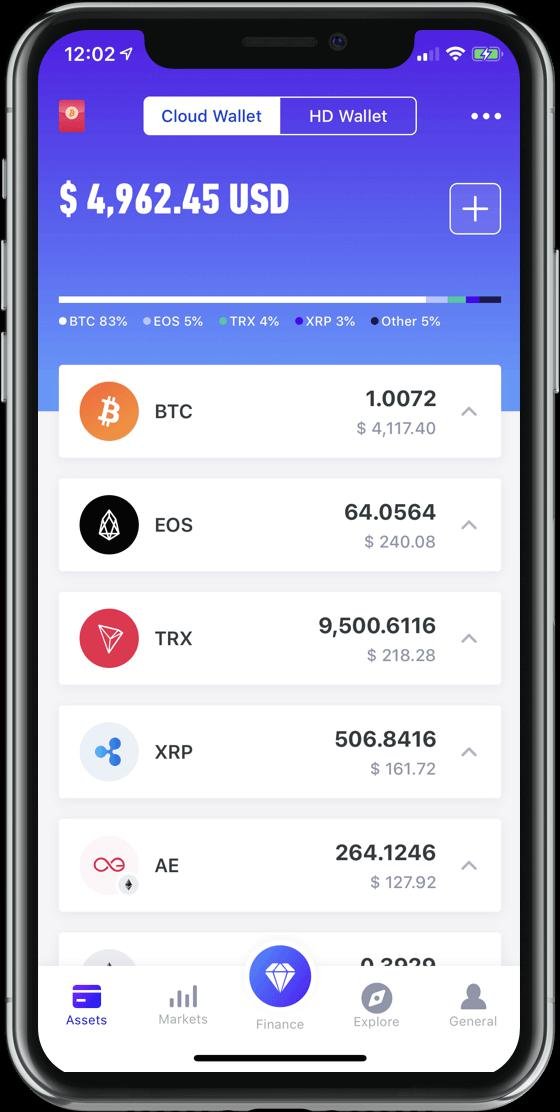 WHY EVERY CYRPTO ENTHUSIAST NEED COBO WALLET
Effective customer support service: Cobo wallet has its community at heart therefore they have provided an all round the clock customer support services. Users can get in touch with support and get their issues settled within the shortest time.
Cobo wallet supports multiple cryptocurrencies.: With Cobo wallet users can store upto 30 different coins and 500 tokens e.g BTC, ETH, LTC, DASH etc ..
Cobo wallet has a great risk management framework: Cobo wallet makes use of behavioral analysis, Restrictions to API/IP access, Transaction speed, accumulates a large size of transactions, enables blacklisting of suspicious addresses and provides other forms of safety process to greatly reduce risk of assets loss.
Cobo wallet users enjoy an all in one mobile App, where they can hold their cryptocurrencies, make profits from them, play games of their choice and carry transactions.
Users of Cobo wallet are meant to enjoy the best Dapps as well as experience the best payment process such as cryptokitties and others.
With Cobo wallet, users enjoy peace of mind as they are able to store and grow their digital assets safely and securely without worrying about hacking.
With Cobo wallet, users enjoy the most cutting –edge asset management tools and entertainment using the POS support, DApp SDK and DApp store.
Generally, Cobo wallet is designed to add value to cryptocurrencies and enhance live globally by providing the best way to invest in cryptocurencies and create wealth.
Availability of custodial solutions: this is another unique feature of Cobo wallet, they have different types of custodial solutions namely: joint Custodial and pure Custodial service .
In Cobo the Joint Custodial service, Cobo Custody works hand in hand with clients to secure, manage and control their digital assets using a comprehensive multi signature authorization which completely secures the client's funds.
And in the case of Pure Custodial service, the clients are in charge and assets are stored on a hot/cold storage which can only be accessed through a lay down policy and verification process initiated by the clients.
COBO VAULT
Cobo wallet is the first hardware wallet that has met US military MIL-STD- 810G with waterproof rating 1K9 certification, Proprietary bank grade encryption chip which is designed with a firmware that is able to meet BIP 32, 39, and 44 protocols to ensure that every users' private key is stored in the encrypted key every time.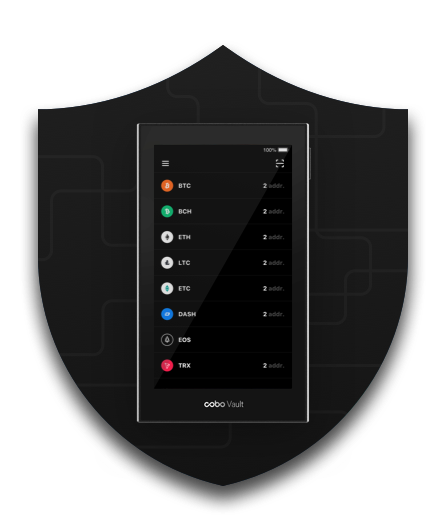 THE FEATURES THAT ENHANCES COMPLETE SECURITY OF THE COBO VAULT
In order to ensure the security of Cobo vault the following tools are enabled:
Web authentication whose function is to prevent supply chain attacks.
-A self destructive mechanism whose function is to prevent side channel attacks
Elimination of USB ports which prevent active attacks.
Firmware Upgrade and multi signature embedded in the vault to provide complete security to user's data.
Also, in order to prevent hacking , Cobo wallet makes use of several layers of security tools which include physically distributed and air gapped servers, bank standard HSM , 2 factor Authenticator for users, the use of a hot/ cold wallet and multi signature verification . Cobo team ensures also that every line of code is securely audited before compilation and monitored from time to time with a white hat penetration test to be sure there is not security compromise.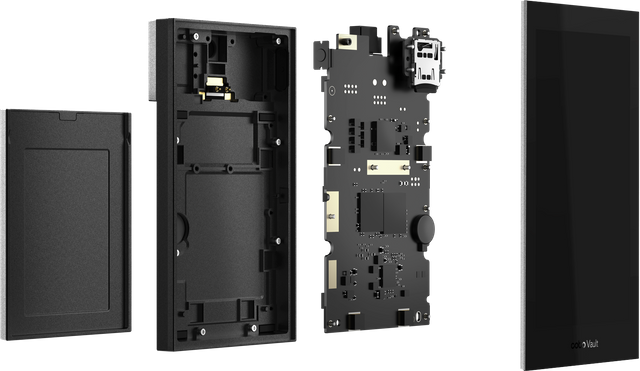 CONCLUSION
COBO wallet advantages, features and innovations cannot be completely discussed in this single article, this is because this project consists of several aspects of crypto programs including staking, investment, entertainment, digital asset management and transactions. Also, the security, safety, transparency and reliability level of Cobo wallet is second to none. I therefore urge everyone to be a part of this community and promote a project that has been specially designed to revolutionize the cryptoworld and the global economy in general.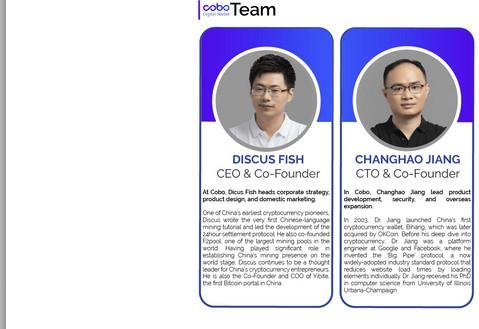 To obtain more information on Cobo wallet make use of these links
Website: https://cobo.com/
Facebok: https://www.facebook.com/coboOfficial
Telegram: https://t.me/cobowallet
Twitter: https://twitter.com/Cobo_Wallet
Ann thread: https://bitcointalk.org/index.php?topic=5129263.new#new
Author's btt profile : https://bitcointalk.org/index.php?action=profile;u=2281902;sa=summary
Author's name: funex