COIN-BET PLATFORM.
Coin-Bet platform addresses various ways to maximize ICO investor's profit with user's enhanced convenience, and hope to launch the service for all kind of GAMBLES with initiation of SPORTS BET service.
The COIN-BET platform will use its own token under the name LOTC, now runs an ICO which can be bought, the price depends on the total fees, so it changes. End date ICO may 31, 2018 a Minimum contribution of ETH min. 0,01 | 0,001 BTC | LTC to 0.05. Owners of coins LOTC will receive quarterly dividends for the storage of coins, agree not a bad kind of earnings.
UNIQUE FEATURES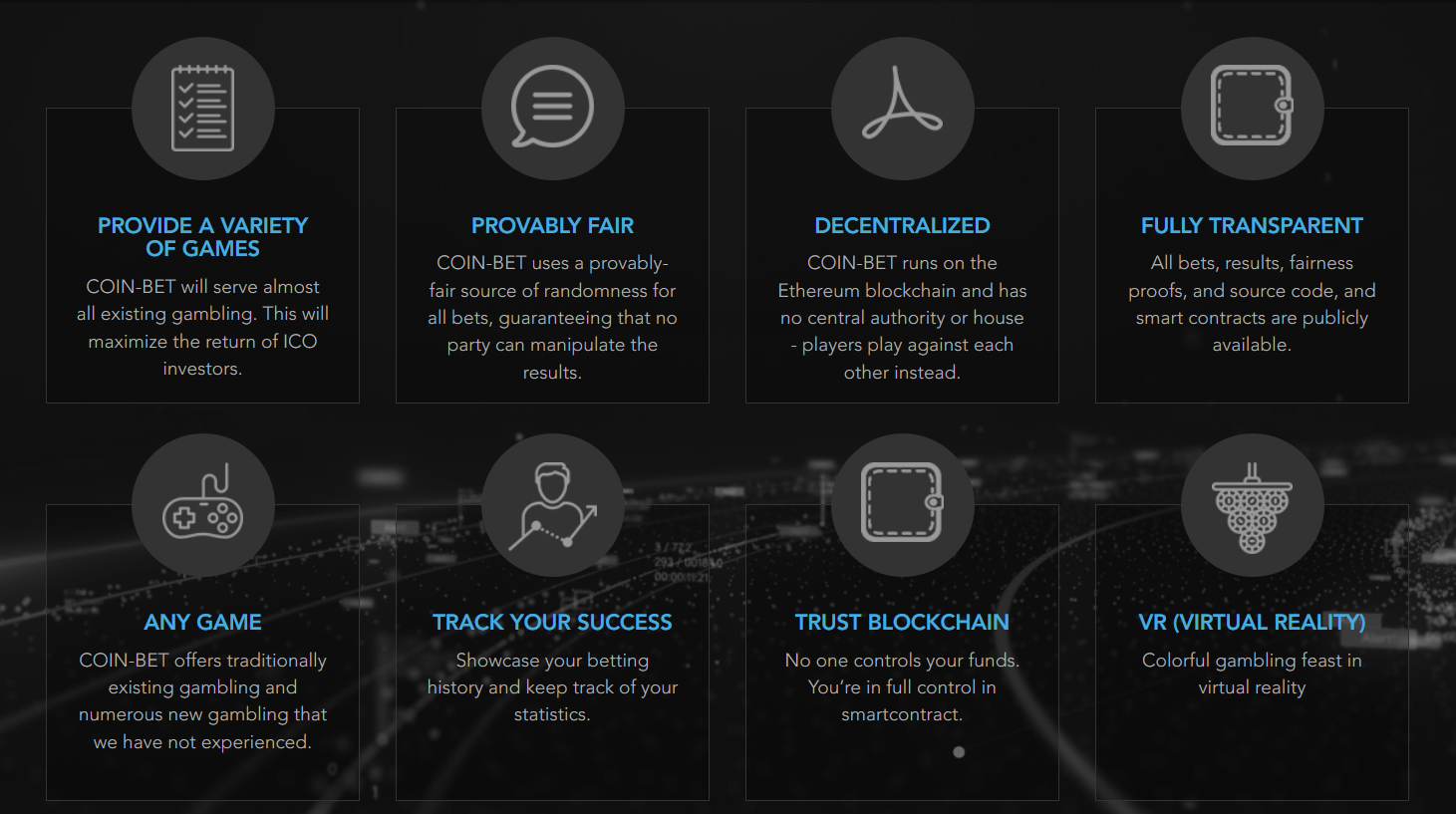 VIRTUAL REALITY
Virtual reality is about replacing real sensory input with artificial impressions, mainly visual and auditory, but sometimes even movements. The concept is that a fictional world is created in front of the user's eyes and the user feels as though he or she is actually in that digital environment. This can be done using a special glasses known as a VR glasses The most sophisticated VR glasses are also equipped with sensors that detect head movements and then reflect them in the virtual world. Some VR glasses can also connect to a hand-held controller or motion sensors, for example, that translate the user's body movements from reality to the virtual world. This all creates the illusion that the user is part of the virtual world being displayed.
COIN-BET Games
Coin bet offer a wide range of online gambling services. Users will be enthusiastic about new addictive new gambling. New users will increase exponentially. Due to the breakthrough games that have not existed in the existing ICO market and the continuous increase in users, Investors will be able to expect a return that is not comparable to other ICOs.
TOKEN AND ICO DETAILS
Token Symbol: LOTC
Token Price: It depends on the total amount of funds.
Start Date :27 April 2018 (22:00 GMT+8)
End Date :31 May 2018
PRE SALE 7 Days.
MAIN SALE 30 Days.
Minimum contribution: minimum 0.01ETH | 0.001 BTC | 0.05 LTC
Maximum contribution: no limits.
Hard Cap: no limits
Accepted Cryptocurrencies: Ethereum, Bitcoin, Litecoin
Accepted Nationalities: U.S.Citizen, U.S. Person, resident in the Territory of the British Virgin Islands or a citizen or person from a jurisdiction, in which it is impermissible or restricted to offer, distribute, purchase, sell or retain cryptographic tokens, are not eligible to participate in this token sale
Exchange: We will endeavor to procure the listing on reputable exchanges as soon as possible after the issuance of tokens.
Company Info: coin-bet.bet is operated by ZEST HONGKONG LIMITED having our registered address at RM 1905 NAM WO HONG BLDG 148, WING LOK ST SHEUNG WAN, HONG KONG
TOKEN DISTRIBUTION

FUND USAGE
House Bank Roll – 50%
Legal Expenses – 15%
Marketing and Advertising – 15%
Development & Maintenance – 10%
Operator – 10%
BONUS DETAILS
ROADMAP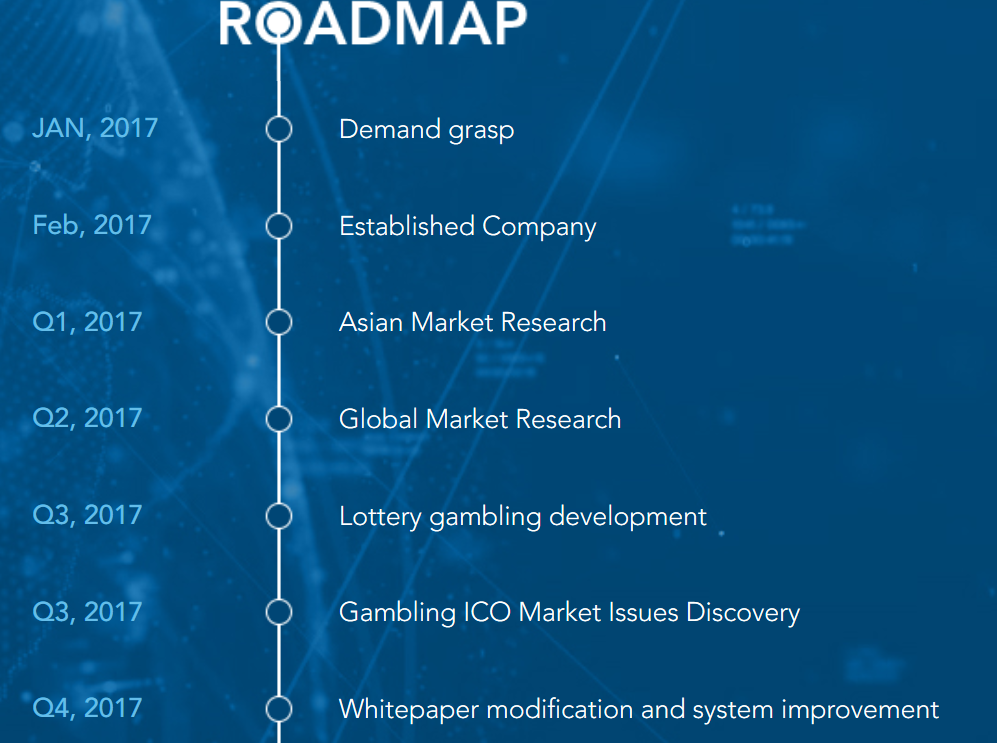 Kind Regards, ensure to join this incredible project.
FOR MORE DETAILS, CLICK/FOLLOW THE LINKS BELOW:
Website: https://coin-bet.bet/
Whitepaper: https://coin-bet.bet/whitepaper/whitepaper.pdf
ANN Thread: https://bitcointalk.org/index.php?topic=3350592.0
Facebook: https://www.facebook.com/coin-betbet-693414504189611/
Twitter: https://twitter.com/coin_bet
Telegram: https://t.me/coinbet_en
Author: Martilda
Profile link: https://bitcointalk.org/index.php?action=profile;u=1887582
Eth address: 0xd0D5d98857192B3931c831b7B809D47CD830da32