Introducing
At present, there exists a large variety of options for generating profit through investment funds on various financial platforms.
The most accessible and popular way for private investors to earn income is classical
trading. Positive financial results across a certain period are possible by buying financial
instruments of different issuers low and selling high.
The evolution of the professional approach to trading grew from the need to minimize
potential investment risks and maximize average investment outcomes. This, in turn, led
to the emergence of more complex solutions that are now accessible to a wider circle of
market participants.
coinect is a cryptocurrency trading platform that uses artificial intelligence technology to create smarter and more profitable trading platforms.
AI technology enables coinect to develop intelligent algorithms capable of working for 24/7 and allows decision making in arbitrage trading sessions to take place at a faster and more precise time, to generate profits with less risk
Advantages of our system:

Our system is developed on Ethereum (known also as Ether), an open-source platform
used for the creation of decentralized online services based on blockchain technology.
The choice of platform is not accidental, nor is the interest in the platform of many large
software developers like Microsoft, IBM, and Acronis; the airlines Lufthansa and S7; and
international charity organization UNICEF.
We are working with
We work with multiple cryptocurrency exchanges. The main ones are listed below

ICO
During our ICO we will issue 25,000,000 COI tokens.
ICO Start Date 06.25.2018
ICO End Date 07.24.2018
Quantity of Tokens Issued 25 000 000
All tokens not sold during the ICO period will be annulled after the end of the ICO.
1,250,000 (5%) tokens from the specified total will be set aside for the bounty program

Key features
We pay your attention to the fact that our team will support the project at a rate of 20% ONLY from the received profit from trading using our system.
We add bonus COI tokens, to everyone who will support our project ICO on early stages.
As a result of our ICO, we build a decentralized AI-based investment system with a transparent condition and automatic payout which based on blockchain technology.
It is also possible to buy COI tokens with existing cryptocurrency assets from Bitcoin (BTC), Bitcoin Cash (BCH) and Ethereum (ETH) wallets.
The ICO consists of 4 rounds
We present to you the COI token, which will grow in price from one round to the next during the ICO.
In addition, we add bonus COI tokens to everyone, who supports our ICO project in its early stages.
The outcome of the ICO will be the creation of the decentralized system for margin trading on cryptocurrency platforms using blockchain technology with a transparent audit and a decentralized automatic system of dividend payments.

Roadmap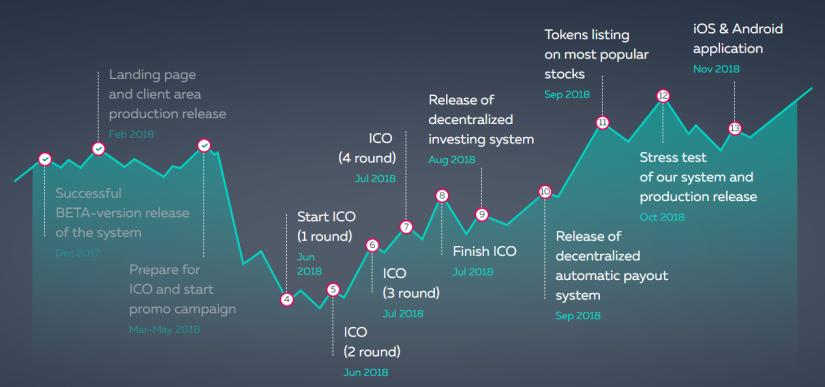 Team COINECT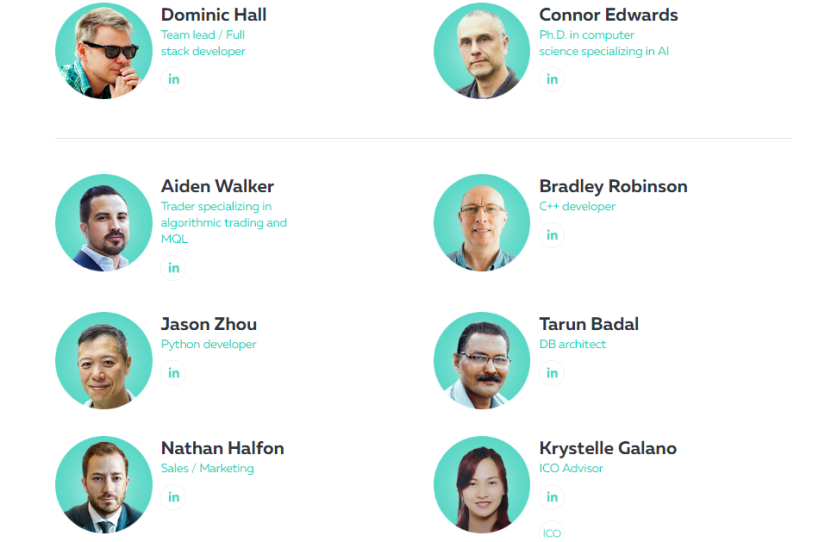 for more details please follow the links below
profile URL:  https://bitcointalk.org/index.php?action=profile;u=1624619