COMBINING BLOCKCHAIN, REAL ESTATE AND ARTIFICIAL INTELLIGENCE FOR A SMARTER WAY TO INVEST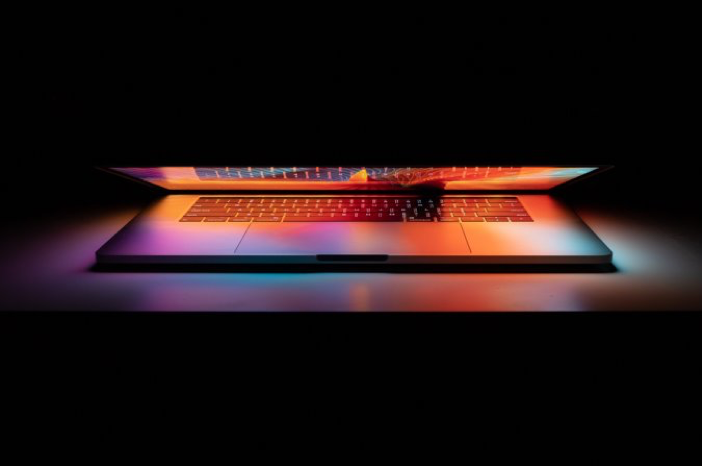 ELAD Network is a Real Estate platform with a difference. By taking advantage of the power of fractional ownership any property can be divided into different sized blocks we can provide investment opportunities from £50 to £50,000 up to the value of the property. Anyone has the ability to purchase these blocks but there are only a limited number available for each property, once owned there will be a monthly return on the profit which is directly relational to the size of the block that you have invested in (fractional ownership).
ELAD Network will combine Blockchain, Smart Contracts and Artificial Intelligence technology to create a Cryptocurrency and a Real Estate platform that will give everyone access to the liquidity of Real Estate, the world's largest asset class.
ELAD tokens are developed against the ERC20 Standard as implemented by Ethereum making them instantly compatible with the Ethereum wallet and any other client or contract that uses the ERC20 standard.
Cryptocurrency coins represent a "share" of something which could be physical or digital. In our case, the ELAD token once traded against real estate
becomes the ELAD coin which represents a "share" of a physical property, the ELAD coin then represents your share of the purchased property, it is therefore backed by a stable tangible asset, not just an idea.
Because a lot of other existing tokens are also ERC20 compliant, ELAD tokens can be easily traded including on various exchanges that will let anyone to convert ELAD tokens to other coin types such as Bitcoin, Ethereum, Litecoin or back to fiat (cash) money.
What is Equity Ledger Assets Decentralized?
ELAD is derived from Equity Ledger Assets Decentralized. It is a kind of platform which transforms the real estate market and investment. Equity Ledger Assets Decentralized completed with innovation, artificial intelligence, blockchain technology, and smart contract. This network creates a real estate portfolio and cryptocurrency and then combine a big asset. Many kinds of real estate transaction trade in the Equity Ledger Assets Decentralized platform. It uses P2P investment and exchange just in one place. Equity Ledger Assets Decentralized will reduce barriers and problem of the exchange world.
In the Equity Ledger Assets Decentralized platform, there is Elad token. It used to join in the exchange of real estate. The user can earn property and capital. Equity Ledger Assets Decentralized plan to make global exposure to the user in real estate. The company can submit future crowdfunding. Equity Ledger Assets Decentralized make online advertising for Zoopla, local agent, and Airbnb. It makes access to a rental client and opportunity stream. It will create a demand for Elad token, improve the profit, and open investment opportunity. Equity Ledger Assets Decentralized reduce time-wasting and cost.
The user can apply the Elad token to their trade and real estate. They can receive profit from cryptocurrency. Equity Ledger Assets Decentralized offer amount of range to include Peer to Peer sales, fractional ownership, letting, and crowdfunding. It can be a purchase of sell project in real estate advertising. The Elad token is integrated with ERC20 and deployed in Ethereum network. The Elad token can be used in medium exchange. It is available on Equity Ledger Assets Decentralized dashboard or in the cryptocurrency exchange. The user can convert the Elad token with EQ coin in the Equity Ledger Assets Decentralized platform. All of the participants including the investor can join the crowdfunding and ownership. The user can use Elad token in cryptocurrency and fiat. It saves in the exchange like another coin Elad token distribute in the crowd sale. It can be obtained in the Equity Ledger Assets Decentralized dashboard. The user can also access it in the CBX.one currency exchange.
EQ coin can protect user liquidity and real estate equity. It will generate a token which passed between two or more peers. By using EQ coin, the user will be able to establish the transaction and real estate without affecting another investor in Equity Ledger Assets Decentralized. EQ coin stop and pause a token with some security measure. It will share the right on real estate. The user of the token will be able to collect yearly or just monthly equity payment. EQ coin vote a token which is burning when they vote. The token can give support campaigns like vote and call. The user can improve the EQ coin code to facilitate the requirement of Equity Ledger Assets Decentralized network platform. EQ coin is a unique token with a unique feature. It can clone itself. It has the ability to the voting mechanism on Equity Ledger Assets Decentralized platform.
ICO DETAILS
General
Website:
Dates: TBA
Token info
Ticker: ELAD
Platform: Ethereum
Available for sale: 75,000,000 ETH
Financial
ICO Price: 1 ETH = 5,000 ELAD
Accepting: BTC, ETH, LTC
Hard cap: 100,000,000
ELAD TEAM
Dale Perkins McCook: Founder & Chief Executive Officer
Brennan Williams: Chief Technology Officer
Adrian Morson: Chief Information Officer
Steve Craig: Chief Opporatioal Officer
Callum Christie: Blockchain and Lead Developer
Damron Macleod: Tech support/Developer
Harsh Parekh: Financial/ digital asset management
Billie-Jean Perkins: Property sales and management
Darren Brown: Property management
Natasher Barnes: Marketing
ADVISORS
Armit Parekh: Advisor
Darren Taylor: Advisor
FOR MORE INFORMATION PLEASE FOLLOW THE LINKS BELOW:
WEBSITE| MEDIUM | LINKEDIN | TWITTER | TELEGRAM | FACEBOOK
AUTHOR:
Bitcointalk id name: Dewi08
Telegram: @ dhewio8
Profile link: https://bitcointalk.org/index.php?action=profile;u=894088
Wallet address (eth): 0x53D1Ea8619E638e286f914987D107d570fDD686B