Connecting the world – World Wi-Fi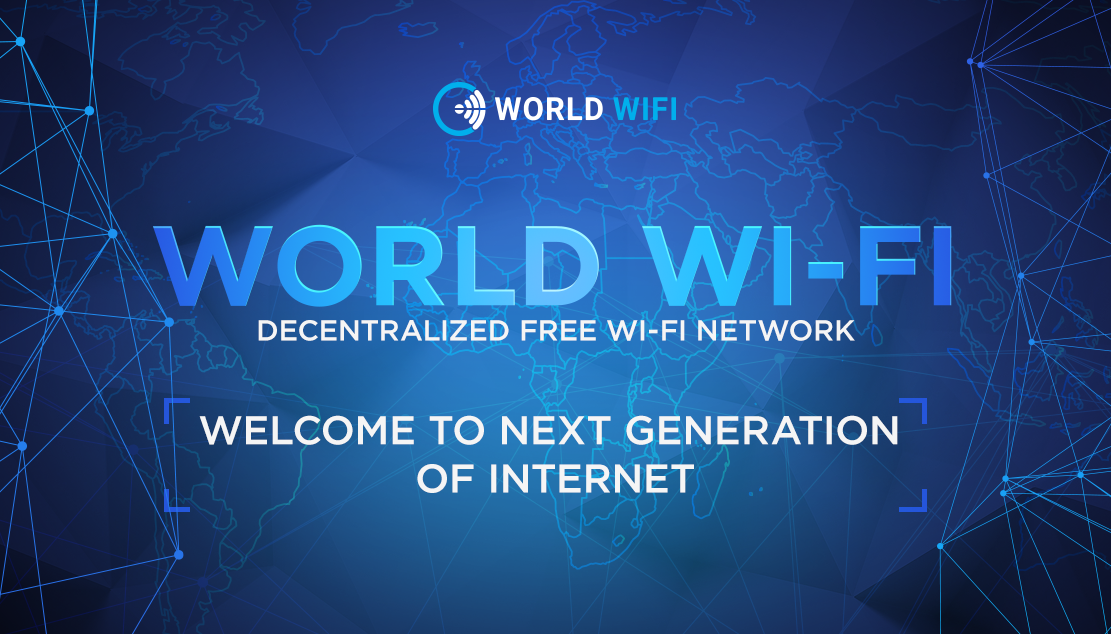 The World Wi-Fi project is a global decentralized free Wi-Fi network based on private routers which are typically residential routers. Every router owner may share their excess Wi-Fi capacity, allow guests to connect and share the capacity and in the process earn cryptocurrency for this shared capacity. In the end, everybody wins: while guest users get free Internet access, those who own routers generate income, and advertisers reach their target audience. World Wi-Fi is an global project built by the community.
There are three keys in the chain:
Guest User  - connect to open and secure WiFi access points and to the Internet and view ads in exchange for free Wi-Fi.
Router Owner  - provides secure access to the Internet via WiFi guest access point and accepts payments from Advertisers.
Advertisers  - serving ads that reach their target audience via the owner's router where the advertiser makes payments to the owner of the Router.
Our platform incorporates Big Data technology which is used to collect and analyze non-personal data about user activity, allowing advertisers to target their ads to those who are more likely interested in it. Blockchain technology provides fast and inexpensive transactions between the participants of the process and ensures that the parties have mutual guaranties by utilizing smart contracts. Blockchain also provides advertisers with absolutely reliable and transparent information on the advertising campaign conducted.
How does World Wi-Fi operate?
Working on a three level model, World Wi-Fi has three elements to it. The router owner, the guest user and the Advertiser. The user houses the router and shares it with the guests. Guests can avail access to the network by simply watching the ads that the advertisers broadcast. The advertisers can make sure their ads reach the target audience which becomes a win-win situation for all.
When connecting to the system, the router creates and provides the guests one more network. These are isolated from the home network at the software level so that those connected to the network will not have access to the computer on the router's main network owner. The router owner can set parameters appropriate for the public network (speed, maximum number of connections, number of ads to see, etc).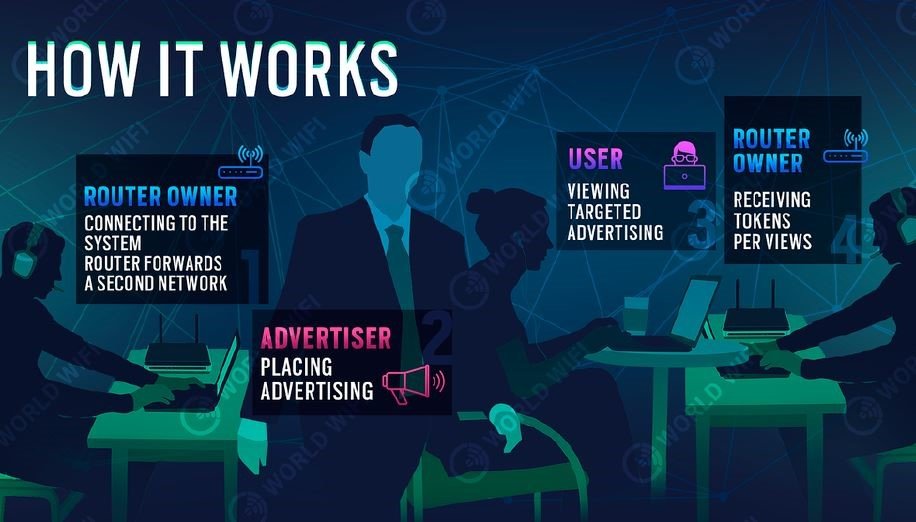 Token Sale.
Token: WeToken
Total tokens issued: 600,000 WT.
Number of tokens available for sale: 258 000 000 WT
Pre-sale: November 28, 2017 – January 23, 2018
Primary Sale: January 25, 2018 – February 25, 2018
Pre-Sales 10% of total token sold, or 60,000 000 WT;
Token Sale 33% of total token sold, or 198,000 000 WT.
Bounty 12 000 000 WT (2%) ~ 1.2mln USD.
Price: 1 WeToken = 0.1 USD.
ICO World Wi-Fi project details
10% token will be sold at PRE-ICO
33% of tokens will be sold for ICO
39% of all tokens will be frozen for 1 year
3% of tokens on prizes, 3% advisors
7% founders, 5% team
World Wi-Fi Project Token
Name – WeToken (WT)
Number – 600,000,000 tokens
Blocking – Ethereal (ERC-20)
PRE-ICO World Wi-Fi Project
PRE-ICO Terms – from 28 November 2017 to 23 January 2018
Number of tokens available for sale – 60 million WT
ICO World Wi-Fi Project
The ICO dates from 23 January 2018 to 25 February 2018.
Price for ICO -1 token = 0.01 $
Number of tokens available for sale – 198 000 000 WT
unsold token will be destroyed
Roadmap
The major issues of internet world:
With this model World Wi-Fi is solving three major issues pertaining to the internet world. The first one being the connectivity issues in many places in the world. Many might find locked networks which are impossible to connect to and other high traffic areas might not have good connectivity. World Wi-Fi platform solves this issue by making it possible to share routers and increasing free internet distribution in residential areas as well as public places such as bars, restaurants, cafes etc. The second challenge faced is the cost of internet access is extremely high and World Wi-Fi solves it by promoting free distribution of internet throughout the world. The third and an important problem is the financial resources in most of the countries. Who doesn't like it when you can make a little extra money on the side. By providing with token on the platform, World Wi-Fi is giving everyone an opportunity to earn through sharing their asset especially something that most of them have that is internet.
The Final Verdict
In this age of digitalization, Internet access has turned out to be a pivotal factor in everyone's life. To keep the world connected and to help everyone develop at a faster pace WorldWifi is an amazing initiative and it also allows advertisers to earn some extra money too creating a win-win situation for both the parties.
So, to choose WorldWifi would definitely be an amazing decision, because it guarantees few things which the present day infrastructure cannot. It guarantees us easy Internet accessibility, smooth Internet speeds with minimal advertisements. So, if your life runs on the internet, WorldWifi is taking care of you.
Roadmap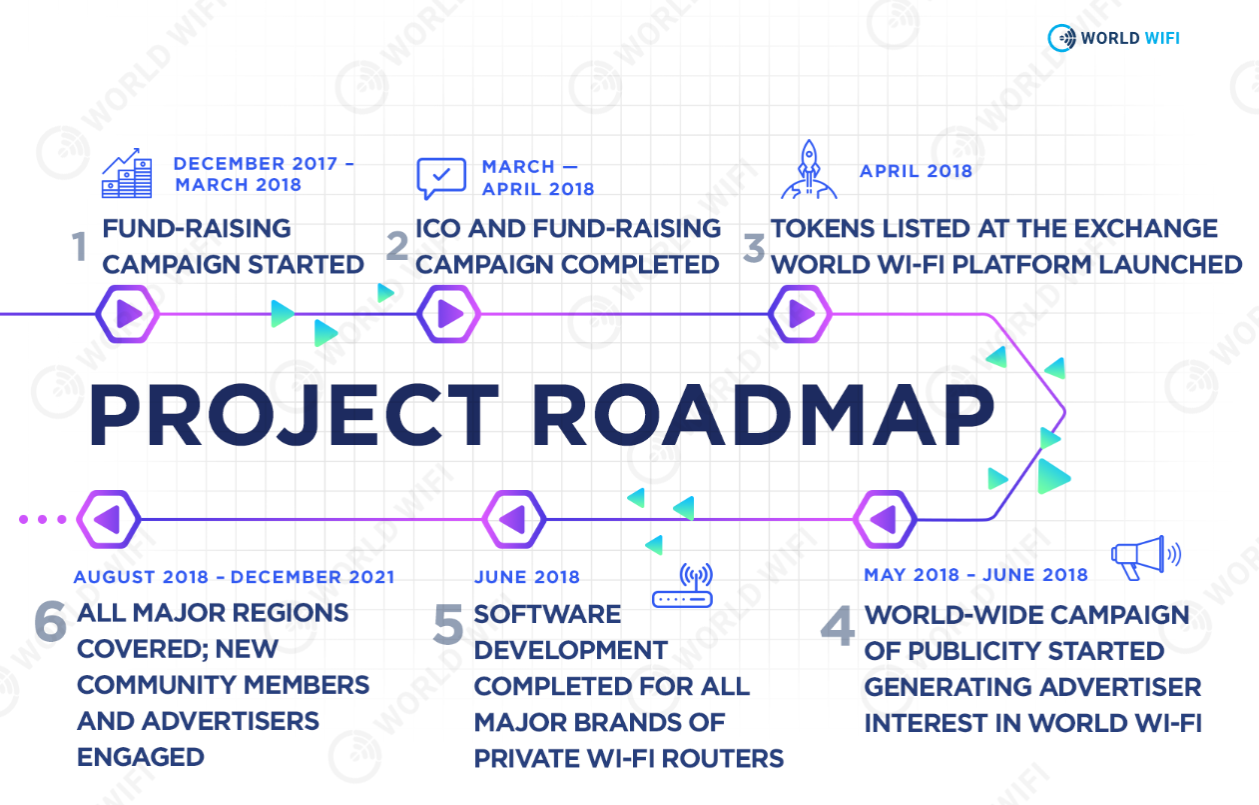 Team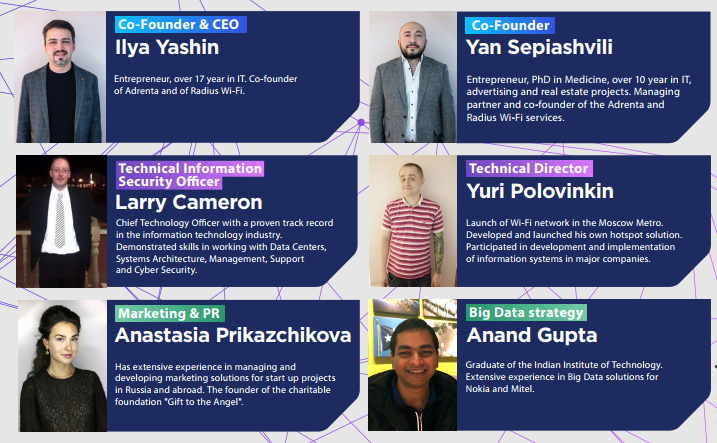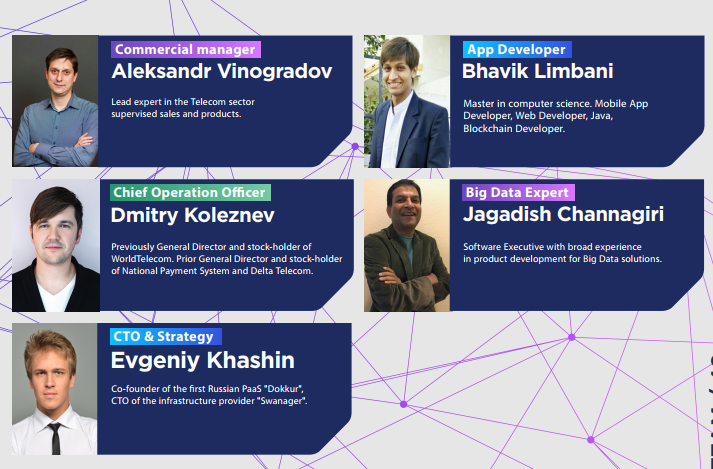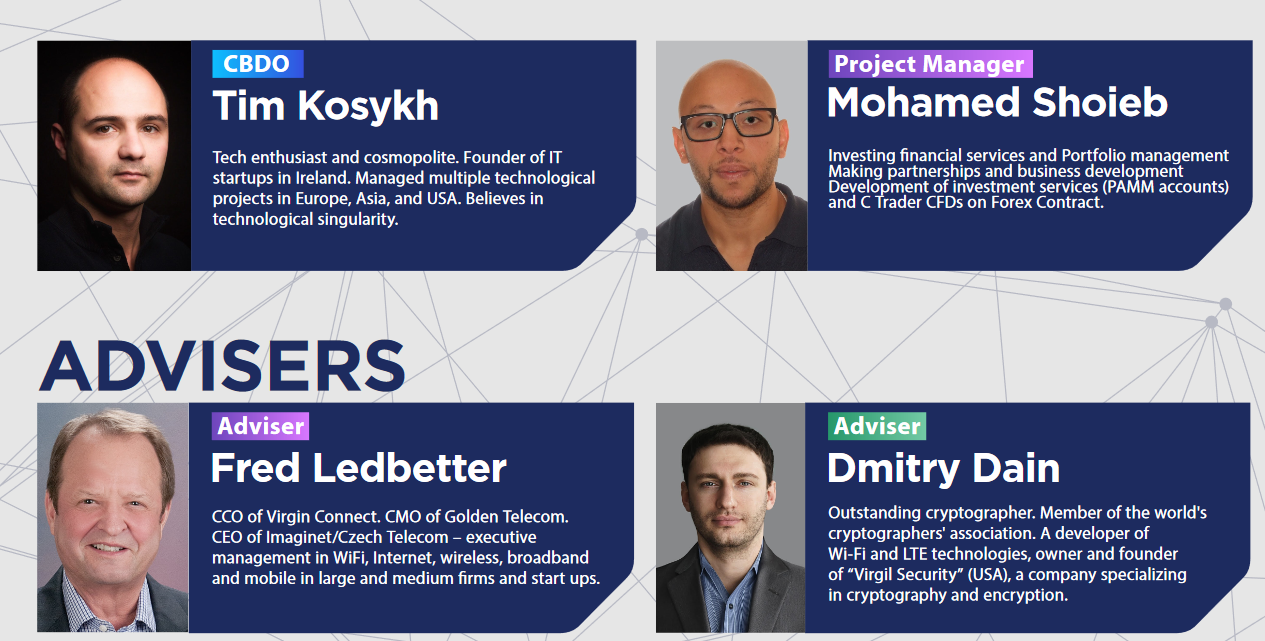 profile: https://bitcointalk.org/index.php?action=profile;u=1075518
ETH: 0x88A7F22E3170cC2fE934B7087f9944ff410e3bfc