CONTRACT VAULT REVOLUTION
Welcome to the world of the Blockchain
Blockchain technology first appeared in 2008 and has been since proven to be useful for providing immutable trust and security in almost any industry. You may be wondering how is the Blockchain relevant to the sex work industry. But before we dive into details, let's have a quick overview of the Blockchain and Smart Contracts technology.
How does the Blockchain and Smart Contracts work?
The Blockchain is a continuously growing public ledger which is secured through the use of cryptography. The main characteristic of the Blockchain is, that all data are stored decentralized (i.e. there is no single computer storing them) and immutable (i.e. once stored, they cannot be removed or modified).
INTRODUCING CONTRACT VAULT
Every crypto enthusiast knows that Blockchain creates contractual trust – and plenty of crypto startups already promise contracts. But Contract Vault is a much bigger proposition: the Contract Vault platform means anyone can develop, use, resell, customise and repurpose legally sound contracts – including activating smart functionality with no programming at all.
It's a toolkit for building contracts as simply as drag-and-drop; a marketplace for selling them; and a secure environment for witnessing them. And it's also a home for tomorrow's smart contract automation. Effectively "confidence as a service", Contract Vault empowers everyone from lawyers to ordinary people to make strong, binding agreements. Contract Vault is the new world of trust. And as well as creating seamlessness and reducing cost in existing transactions, the transparency and smart functionality of the platform means Contract Vault is ready to power emerging business models:Key Elements of the Vault Token Crowdsale
The early bird phase will run from May 1 – May 29, with a 25% bonus
The standard phase will run from June 1 – June 15
The Vault Token, denominated VLT, will initially exchange at: 10 VLT = 1 CHF (= circa 1 USD or 0.75 GBP depending on rates)
The minimum goal is 1M CHF
The hard cap is 45M CHF
To protect participators, pre-registration is mandatory in order to support banking-grade KYC checks.
The Vault Token Crowdsale is also supported by an airdrop of 50-500VLT for interested parties who join the Contract Vault Telegram group and promote the opportunity to their networks.
The Token Sale
The token sale will allow business and product development, the hiring of new talent, building enterprise integrations as well as paying for content creation so that the vision of building an advanced platform and marketplace with comprehensive tools can be fulfilled.
Pre-Crowdsale – 1st Dec 2017 – 31st Jan 2018
Phase I – 1st May 2018 – 15th May 2018
Phase II – 1st June 2018 – 15th June 2018
Token Info
Token type – Ethereum ERC-20
Ticker – VLT
Token name – Vault Token
Total supply
900'000'000 VLT.
No future emissions planned.
Exchange rate
1 CHF (Swiss Franc) = 10 VLT
1 VLT per 0.1 CHF
Maximum goal (hard cap) – 45'000'000 CHF
Minimum goal – 1'000'000 CHF
Currencies accepted
Cryptocurrencies: ETH
Fiat currencies: CHF, EUR, GBP
Major credit cards
THE TEAM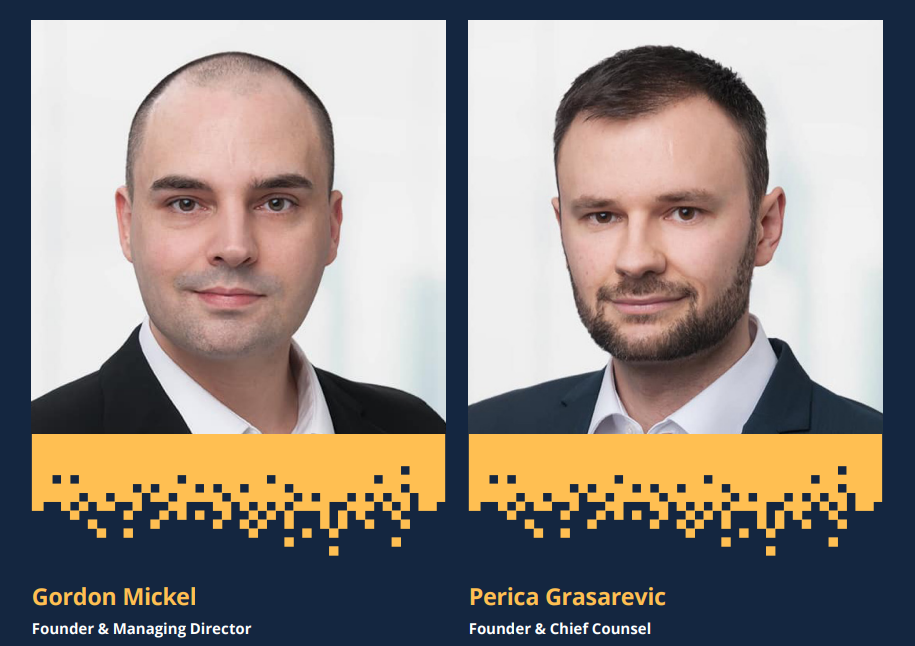 Gordon Mickel is already known for his outstanding experience in 20 years delivering production-grade software. Since 2013 also, he has been involved in blockchain technology and has a high passion for Ethereum project and decentralized app. For the past, for years Gordon has been working in some companies like RUAG defence, Kaba Schewelz, Post Finance, and etc as Lead Developer.
Gordon also led the other member of Contract Vault, and they have different expertise and experience in blockchain technology. He is been advised by Perica Grasarevic that also has outstanding experience in blockchain technology.
For more news and update please visit:
Website: https://www.contractvault.io/
Ann Thread: https://bitcointalk.org/index.php?topic=3463255.0
Twitter: https://twitter.com/Contract_Vault
Facebook: https://www.facebook.com/contractvault.io/
Telegram: https://t.me/cvchat
Whitepaper: https://www.contractvault.io/token/#document-assets
Bitcointalk URL:https://bitcointalk.org/index.php?action=profile;u=1925101
Eth add:0x5B606c2F10687e77dc7Fe644E429320C6a39Df63
DISCLAIMER:This post was brought to you by Opeyemi being my personal project on ContractVault campaign project