CoTrader The Game Changer!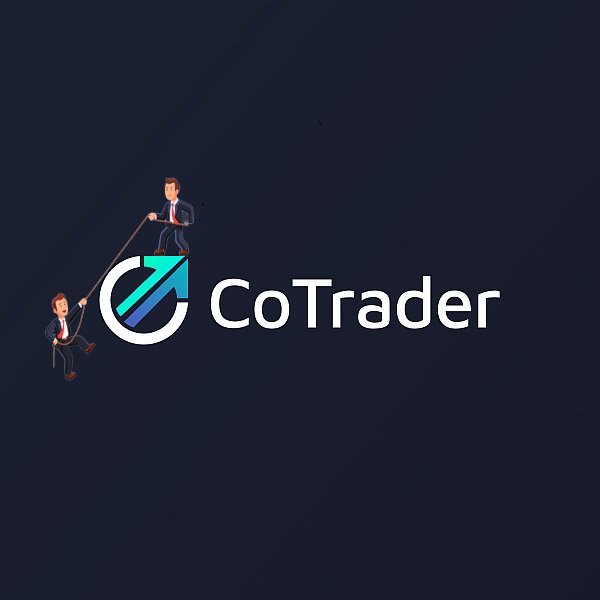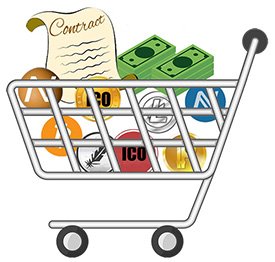 It's a decentralize fund management, they present a market place for Investors, Cryptos and ICO's ("It's like a big supermarket")that they can invest the same way automatically, they are the worlds first Crypto ICO Exchange and will be the financial platform of the future which is available now, CoTrader aims to become the world's largest investment funds and trading marketplace, CoTrader's MVP already supports cryptos and ICO futures it will support all tradable assets
How It Works?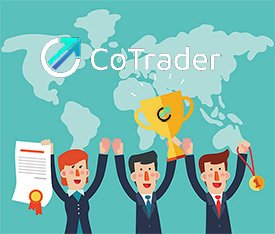 CoTraders can invest together with the best proven fund managers. Unlike competing platforms, CoTraders investment funds can be managed without ever sending the funds to anyone. Fund managers' fees and performance history are transparent and proven on the blockchain, Fund managers who trade the fund assets on decentralized exchanges (DEXs). Successful fund managers receive a percentage of the profits they have made for their investors. Investors remain in control of their money and are able to deposit and withdraw from any fund at any time, They Copy the crypto & ICO investment s of the Top traders to get the same gains that they do without even necessary knowing what they are trading
What Features?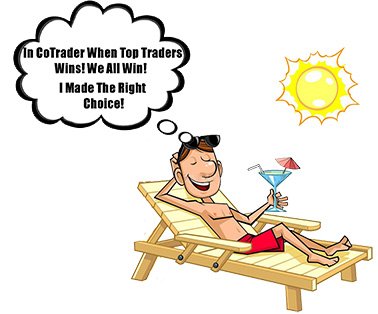 Smart Funds: Smart funds make up the core of the CoTrader platform. A smart fund is an Ethereum smart contract that has a fund manager, investors, and shares that can be traded. Each investor that invests in the fund is awarded a certain number of shares representing his total ownership of the fund.Smart funds implement the ERC20 token interface which means smart fund shares can be traded on exchanges in the same way as any other ERC20 token.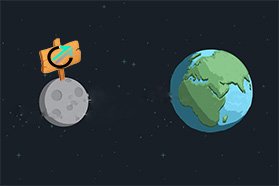 Fund Creation: Anyone can create a smart fund on the CoTrader platform and deposit tokens into the fund. The creator can choose a name for the fund as well as set his incentive fee which is the percentage of profits he will earn.
Investing: Each smart fund consists of shares representing the percentage ownership of each member of the fund. When an investor invests in a smart fund, new shares are minted to represent his holding of the fund based on the total amount he invested and the current value of the fund's holdings.
Why Choose CoTrader?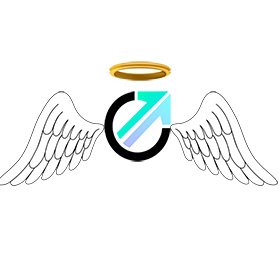 Blockchain enables a way for casual investors to achieve similar results to the best traders in the world. Their goal is to bring more financial freedom and gains to both parties, while revolutionizing how money and investing works for all of us.
My conclusion? it will be one of the biggest and will be one of the leading trading investment platform, because CoTrader has Flexibility, Freedom, Options and Security for their Clients, CoTrader has a great platform to combine Investors, Cryptos and ICO's in one store.( "brilliant Idea")
Want To Know More? Follow Them Here!!
website : https://cotrader.com/
Telegram: https://t.me/cotrader
Facebook: https://www.facebook.com/cotrader
Twitter: https://twitter.com/cotrader_com
Linkedin: https://www.linkedin.com/company/574164
Ann Thread: https://bitcointalk.org/index.php?topic=4371801
username : Swister
profile : https://bitcointalk.org/index.php?action=profile;u=2116633
eth : 0x926eaC6320a423E935520abF05eEe635EFC10401