Crassula capital is here to fill the gap by making cryptocurrency usage easy and essential in everyday payments for goods and services, online and at retail point of sale. The major aim of the crassula platform is to make the lives of thousands of business owners and millions of people all over the world easier, giving them the freedom of paying with cryptocurrency. Crassula capital is a fully decentralized payments system, where transactions are processed in the most transparent and secure environment, eliminating fraud and charge backs. Crassula Capital is an investment partnership whose goal is to maximize profits with minimal risks. All transactions are processed in a private blockchain, with anchoring in a public blockchain; this makes them irrevocable, protecting against double-spending and unilateral changes. The platform has some features like crassula wallet, crassula pay. The crassula wallet is a secure and convenient tool kit that allows cryptocurrencies to be held, pay for goods and services, and send transfers and more. The crassula pay helps in accepting payments online and offline with the most popular digital currencies like Bitcoins, Litcoin, Ethereum, Ripple and more. Current and potential beneficiaries include online shops and platforms, small and big retail shops, bakeries and coffee houses, garage sales and farmers markets.
Benefits of partnership.
Investment strategy. High-yield investments in futures, arbitrage operations, repo, start-ups in crypto-currencies and precious metals.
Competencies. We have time and knowledge in the analysis of the market situation and procedures for selecting promising crypto assets.
Diversification of investments and cost reduction. A large investment budget expands the scope of diversified investments and reduces operating costs.
Exclusive Features. Opportunity to participate in pre-ICO, ICO, private subscriptions of financial & technical companies, in the state programs (Sandbox Approach) on favorable terms
Crassula Capital has more opportunities than a private investor, minimizes risks and transaction costs and builds an effective strategy for speculative trading and long-term investment.
The strategy of Crassula Capital is pragmatic and includes two investment plans: Base and Conservative.
You can get acquainted with the investment strategy on the basis of which the investment partnership will work.
Partnersip will be useful for you.
My First ICO. Only decided to invest in crypto and don't know how to start.
Long-term investor. Count on capital gains and dividends.
Owner of paper assets. Uninsured deposits and bonds are of risk of confiscation. Cash — at risk of withdrawal and prohibition of circulation.
Technical Specialist. You are smart in technical issues of cryptworld.
Speculator. Ready to profit from smart ICO.
Crassula Capital ICO
Crassula Capital made initial sales of Crassula Capital http://crassula.capital
ICO runs within 51 calendar days where:
a. January 18, 2018 is the first day of application acceptance and payment of Crass, the ICO start date.
b. March 10, 2018 is the last day of application acceptance, date of completion of ICO.
c. During the ICO period, Crass's single selling price was effective. One Crass cost $ 100.
d. Payment for Crass is done in crypto currency.
e. The following crypto currency is accepted for payment of Crass: Bitcoin Cass, Bitcoin, Ethereum, Litecoin, Ripple, f. Monero, Dash, Zcash, Aragon and others.
h. Bitcoin, Ethereum is accepted for direct payments, other crypto currencies and tokens will be converted online
accounts with ShapeShift System.
i. Crass is distributed at the completion of ICO, based on the amount of funds raised and minimal
threshold for ICO. The last number is determined as 10,000 Crass.
j. If less than 10,000 Crass are sold upon settlement of ICO, ICO will be considered invalid and all funds will be returned to investors after deducting commissions for the transaction.
DISTRIBUTION OF CAPITAL EARNINGS OF CRASSULES
The increase in NAB (profit) Crassula Capital is based on public data on the activity of Crassula Capital. This is determined by the following formula:
Profit = NAV at the end of the period (NAV at the beginning of the period, (in US Dollars,> 0)
Team: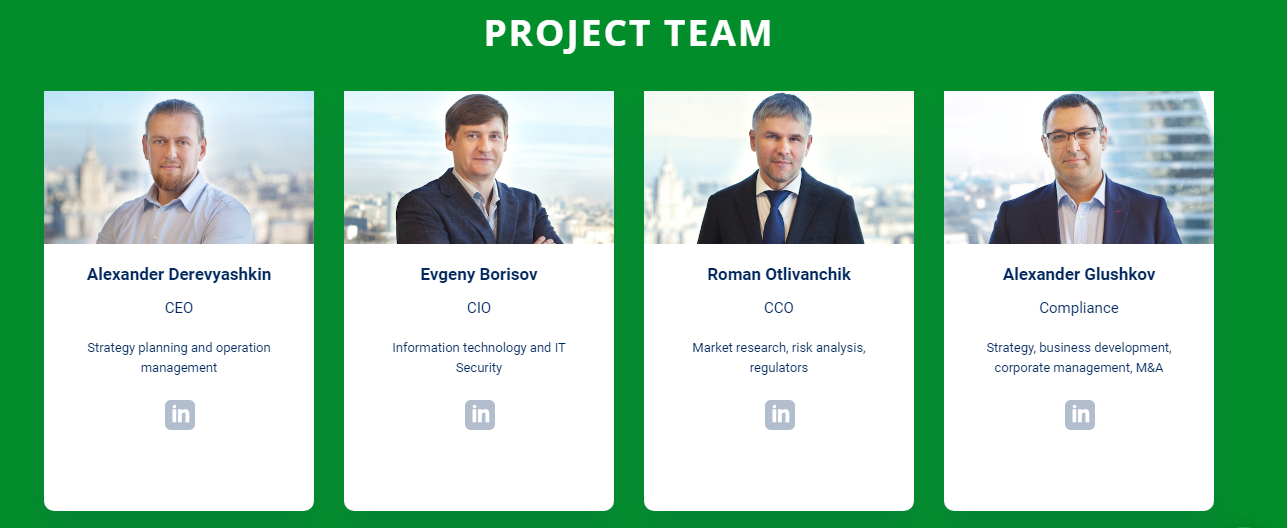 For more information;
Website: http://crassula.capital
White paper: http://crassula.capital/uploads/wp_crassula_en.pd
Author: https://bitcointalk.org/index.php?action=profile;u=999472