CREST TOKEN: A COMMUNITY CENTERED TOKEN THAT PAYS DAILY PASSIVE INCOME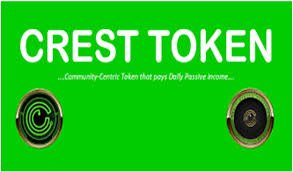 The online marketing industry is one that is very lucrative and continues to grow in leaps and bounds. Reaching $204 billion in global spending last year is testament to the growth experienced by the digital advertising industry. However, it is thought that leveraging cryptocurrency (Crest Token) and AI in online marketing will enable passive income to be made from digital marketing and provide good stability and capital protection to the Crest Token community members, as cryptocurrencies are particularly known for volatility which isn't good for the virtual currency ecosystem. Combining the Crest Token and AI and channeling it in the retail, technology, gaming, financial services, automotive, health and beauty industries, will indeed bring huge daily resources to the Crest Token community. No worries, the team behind the Crest Token are well knowledgeable and will develop a robust and easy to use DigiAd campaign platform which will run on independent servers with self-learning algorithms. With this, and others, there is no way the aim of the DigiAd platform won't be a success. The DigiAd platform provides Cloud Data Storage, Authentication Protocol, External Integration, Payment Gateway, Privacy and Security, etc.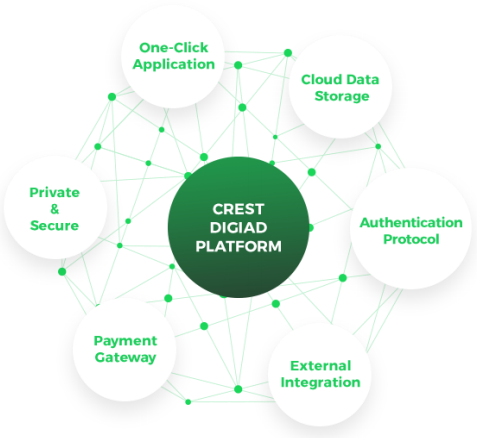 Please visit the website https://cresttoken.com/ or read the whitepaper https://www.cresttoken.com/assets/CrestTokenWhitepaper.pdf for more details on this unique project.
UNIQUE FEATURES OF THE DIGIAD PLATFORM
• Volatility-proof business model: The Crest Token business model is such that, though it pays in cryptocurrency, it is totally independent of the cryptocurrency and so the volatility associated with Bitcoin and Ethereum will have no effect on the daily campaign returns.
• 24 hours communication: Updates on the daily progress of development will be given to the community via e-mails and the Crest Token social media platforms. Video updates will also be given as the development of the platform continues.
• Minimum Viable Product Release: Before the end of the ICO, members will have the privilege to sneak peek the Internal Ad Server of the Crest Token platform.
• Generous bounty: Free tokens will be given to early supporters during each round of the ICO and, after the launch of the platform, weekly raffle will be run on the platform.
• No funds hold: The Crest Token platform does not withhold customers Bitcoin or Ethereum during the ICO. This means that customers are free to withdraw and deposit their ETH or BTC before, during and after the ICO. In addition, on the Crest Token platform, customers will have their own wallet for withdrawal and deposit once they register.
• Buyback & Token burn: Tokens will be bought back on the internal exchange weekly and burnt until there is price stability beyond 15 dollars.
• ICO fund allocation: Proceeds from the ICO will be transparently allocated and will be used for the platform launch once launched as well as supporting ad campaigns and generating tangible daily returns for the Crest Token platform members.
STEPS TO PARTICIPATE IN THE ICO



• Register or log in to your Crest account
• Follow the instructions outlined on your ICO dashboard
• Deposit ETH or BTC to the address provided on your dashboard
• Receive your CSTT token to your ERC20 compatible wallet
• And….. That's it!
DETAILS OF THE CREST TOKEN SALE
Crest Tokens are ERC20 compatible. Issuing will be done via smart contract and both ETH and BTC will be accepted as contribution during the ICO.
Pre-sale details:
Symbol: CSTT
Price: $0.25 per token
Minimum token purchase: 100 CSTT
Maximum token purchase: 1000 CSTT
Note that, all funds raised during this stage will be used to promote the ICO as well as kick start the full development of the platform.
Main sale details:
Note that, the main sale will happen in 16 rounds with 400,000 tokens allocated to each round.
Symbol: CSTT
Price: Price will start at $0.35 and will increase by $0.10 per round
Token purchase limit: Between 20 – 1500 CSTT at various rounds during the ICO. Remecoin b
TOKEN DISTRIBUTION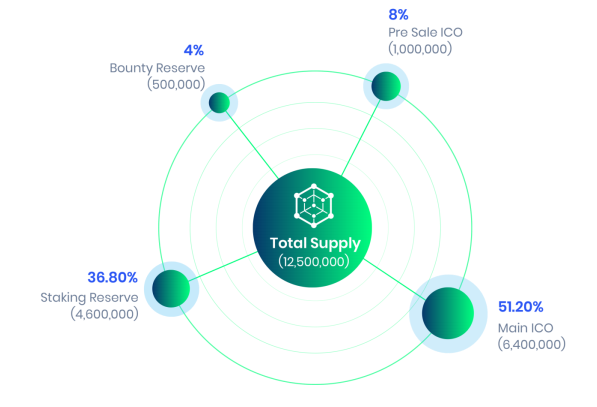 51.2%: Main ICO
8%: Pre-Sale ICO
4%: Bounty Reserve
36.8%: Staking Reserve
FUND USE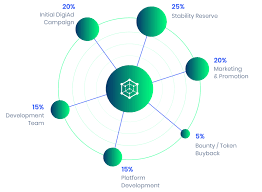 20%: Initial DigiAd Campaign
15%: Development Team
15%: Platform Development
25%: Stability Reserve
20%: Marketing & Promotion
5%: Bounty/Token Buyback
Note that, Stability Reserve funds will be locked up to guarantee stability of the platform. Also, Development Team funds will be released over 12 months.
ROADMAP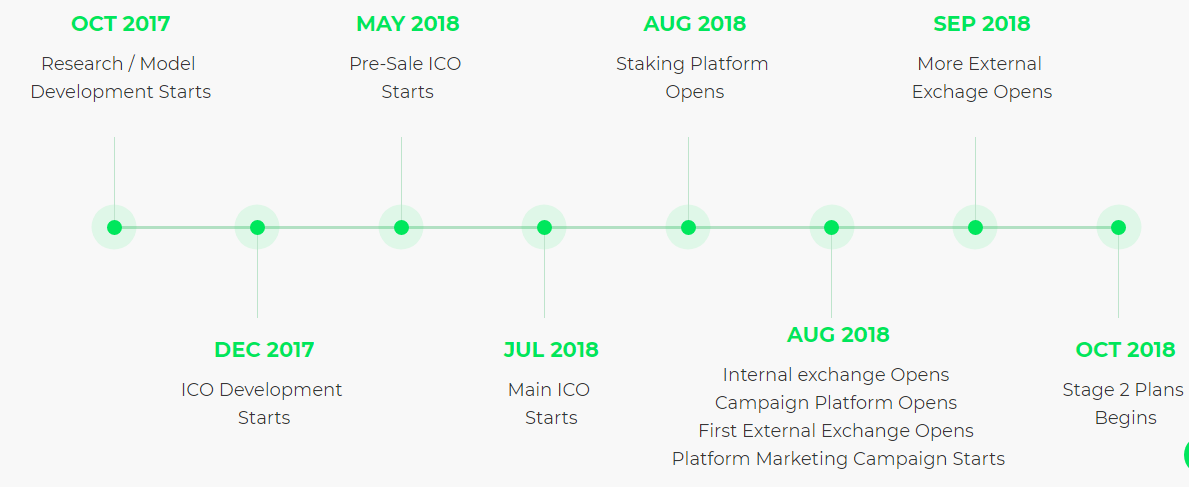 October 2017: Research/Model Development Starts
December 2017: ICO Development Starts
May 2018: Pre-Sale Starts
June 2018: Main ICO Starts
July 2018: Staking Platform Opens
August 2018: Internal Exchange Opens
DigiAd Campaign Platform Opens
First External Exchange Opens
Platform Marketing Campaign
September 2018: More External Exchange Opens
October 2018: Stage 2 Plans Begins
TEAM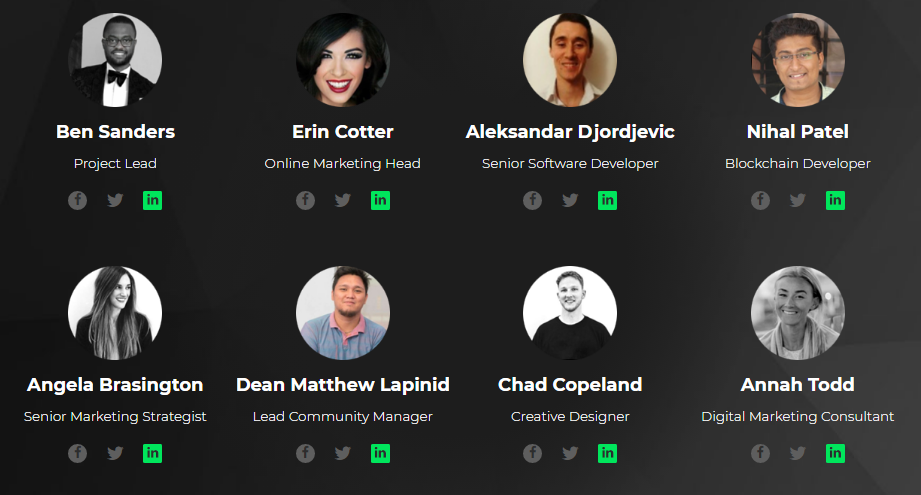 Ben Sanders (Project Lead)
Erin Cotter (Online Marketing Head)
Angela Brasington (Senior Marketing Strategist)
Dean Matthew Lapinid (Lead Community Manager)
Aleksandar Djordjevic (Senior Software Developer)
Annah Todd (Digital Marketing Consultant)
Chad Copeland (Creative Designer)
Nihal Patel (Blockchain Developer)
I haven't seen a better platform than the DigiAd. The benefits it offers are unique and would be attractive for anyone to invest in. I urge you to make no delay in investing as the Crest Token sale is on live. Join in on earning daily passive income form the digital advertising and online marketing and be glad you did.
Please, feel free to click on any of the following links should you require more information or want to connect with other unique ICO participants across the globe:
Website: https://cresttoken.com/
ANN thread: https://bitcointalk.org/index.php?topic=4148297
Whitepaper: https://www.cresttoken.com/assets/CrestTokenWhitepaper.pdf
Facebook: https://www.facebook.com/thecresttoken
Twitter: https://twitter.com/CrestToken
Telegram: https://t.me/cresttoken
Medium: https://medium.com/@cresttoken
Instagram: https://www.instagram.com/cresttoken
Published by: charleyles
Bitcointalk URL: https://bitcointalk.org/index.php?action=profile;u=1344011
Ethereum wallet address: 0x69C516900e939e97C7c60Ca59bdaF15295556838