CrypKart
CrypKart Cryptocurrency exchange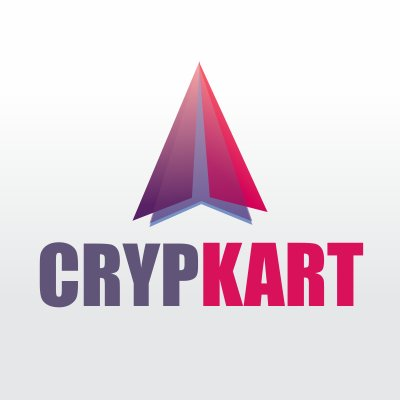 The rapid increase in crypto-currencies and its success in the world today led to the creation of an even better crypto-currency exchange platform in order to make the trade in crypto-currency more beneficial and easy as well as helping the crypto-currency exchange market to reach its full potential.
Crypto-currencies have the potential of changing the world's financial system and bring an advancement in the global trade system.
#Crypkart is a worldwide crypto-currency exchange platform which was designed and created to enable the crypto-currency traders to have an increased potential to earn more.
This platform is a decentralized peer-to-peer (P2P) crypto-currency exchange platform which supports and registers numerous crypto-currencies and create a better and more efficient trading platform for the crypto-currency traders.
Crypkart intends to become the best platform when it comes to trade in crypto-currency all over the world and to develop a well-structured system which will aid crypto-currency traders in transactions and also bring a turnaround in the crypto-currency industry.
Most importantly, crypkart will open the crypto-currency exchange market to the masses to venture into and participate in trading which will ensure global acceptance and participation of the crypto-currency exchange industry.
THE PECULIARITY OF THE CRYPTO-CURRENCY EXCHANGE PLATFORM
The crypkart platform is created with advanced and better technologies in order to facilitate rapid operations, maintain security and transparency of the system, protecting the interests of the traders.
These are some of the things that make crypkart stand out from other crypto-currency exchange platforms.
The platform is made up of a well experienced as well as the dedicated team who knows how trading works as they themselves are traders.
Crypkart has a token which is highly beneficial in terms of utility.
The use of advanced technologies which will take care of the operations and transactions with ease and ensure an efficient trade in crypto-currency.
The crypkart platform operates in different languages (multi-lingual)
PROBLEMS THAT WILL BE SOLVED BY THE CRYPKART PLATFORM
Crypkart will eliminate the threat posed by hackers by running a fully secured network using their watchdog algorithm to guide against attacks and the well advanced and tested security firewalls makes it impossible for hackers to get into the system.
The platform will remove the inefficiencies in management as the team in charge have lots of experience in crypto-currency trade.
Ineffective customers care will be eliminated by the platform as they have invested much in customer support system in order to ensure a round the clock support for the users especially the new ones.
Inadequate or ineffective technologies used in other crypto-currency exchange platforms will be replaced by the crypkart platform using their advanced technologies to make operations effective as well as productive.
THE CRYPKART TOKEN
CKN is the crypkart's accepted currency which will run on the Ethereum blockchain with the ERC-20 standards and the crypkart's price is 0.1$ per token.
Team



Roadmap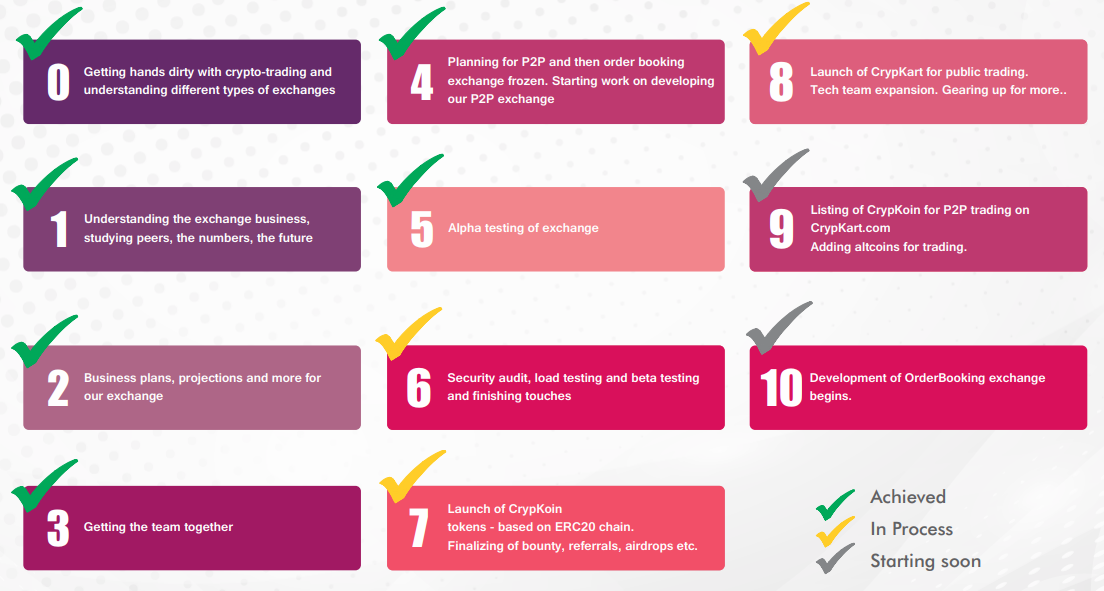 Crypkart is out to ensure efficiency and guarantees that the customers or users will get the best out of the crypto-currency industry through the use of better-advanced technologies and a great security system.
Stay Connected
Website Medium Twitter Telegram Facebook


AUTHOR:
Eth: 0x1ad209D66CDF9f49DB7B87Bd582DA32B2149968D