Crypto N' Kafe
Crypto N' Kafe ICO Review – A Cryptocurrency Which Revolutionizes African Coffee Industry
What is Crypto N' Kafe?
Crypto N' Kafe is the first decentralized coffee trading ecosystem powered by Ethereum blockchain technology. The primary concept is to revolutionize the coffee industry by connecting coffee farmers and consumers directly, eliminating non-transparent intermediaries and avoiding retailer domination. The ecosystem offers a variety of smart contracts to facilitate operations within the coffee trading ecosystem.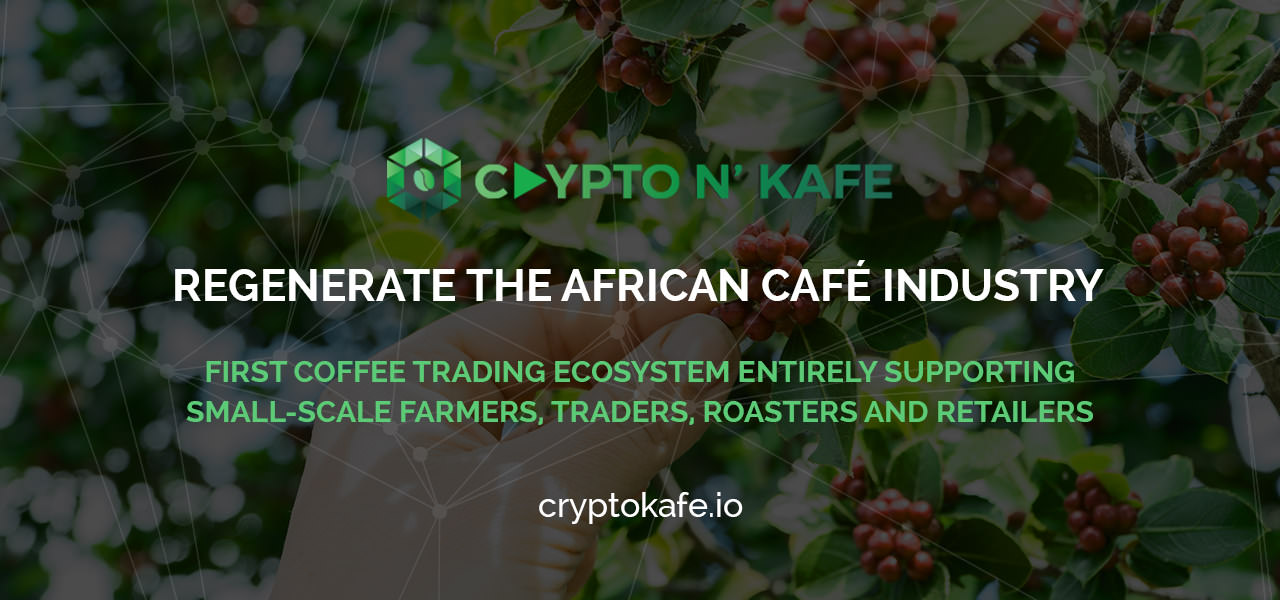 How It Works?
Farmers will be able to access to CNK platform, set their pricing scheme and select the best deal from importers, roaster and retailers. On the other hand, importers, roasters, and retailers can buy coffee beans directly from farmers at an agreed price. The payment for all transactions will be settled using the CNK token as digital cash within the platform.
Why Crypto N' Kafe?
The Crypto N' Kafe is designed to help increase the average income of farmers and promote efficient and transparent supply chain. There is no hidden margin/markup per coffee transaction. Furthermore, the transaction is done peer-to-peer in CNK token (cashless medium) without going through any central authority such as government, company or bank.
What Is The Future Roadmap?
The CNK token is targeting to be listed on Cryptopia exchange in March 2018. The CNK token mobile wallet on IOS and Android platforms will be developed from June to July 2018. In addition, there is also a plan to launch CNK debit card to facilitate the transaction.
Token Sale
The pre-ICO sales will start from 18 Jan 2018 to 29 Jan 2018. There will be 25%-35% bonus for those who purchase the token during this period depending on their ETH contribution amount.
As for the ICO sales, it will begin from 4 Feb 2018 to 16 March 2018. Token purchaser will be eligible for 5%-25% bonus depending on different ICO stages and ETH contribution amount.
Conclusion
It is a wonderful idea. If all the coffee lovers around the globe support this ecosystem, the potential will be huge.
To learn more about Crypto N' Kafe, visit their website or join their Telegram chat group.
Crypto N' Kafe Website
https://cryptokafe.io
Crypto N' Kafe Whitepaper
https://cryptokafe.io/white-paper/
Crypto N' Kafe Telegram Chat
https://t.me/cryptokafe
Crypto N' Kafe Twitter