CRYPTOCARZ: THE WORLD'S FIRST BLOCKCHAIN-ENABLED VR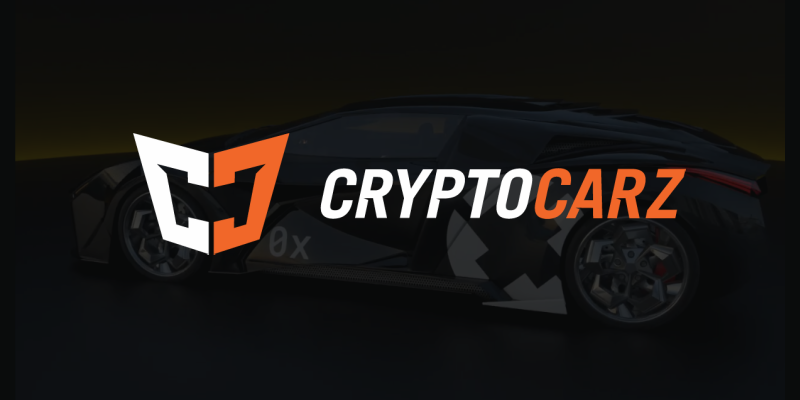 Greetings to you all, my friends of the crypto community. Today I will be DRIVING you guys through one of the greatest revolutions in the crypto world. With a $100 billion dollars level income (as at 2017), the video game industry just keeps growing each passing day without looking back. Thanks to the digital age the world is in right now, one can access the various bulk of video games at anytime and from anywhere from virtually any smart gadget or device. With numerous platforms and numerous video games, the main challenge for game developers now is to build a product that will be interesting enough to be noticed or adopted in the much competitive industry. And taking over the world of game right now, CRYPTOCARZ.
Cryptocarz is a multiplayer, virtual reality (VR)-enabled racing experience, developed using the ethereum blockchain. It gives you a platform whereby you can drive your own ride online where our racetracks will let you test your skills. Cryptocarz is an integration of blockchain, VR and gaming technologies, ushering the gaming industry into a new era where gamers have new options to visualize, own, adapt and race their own cars. Just like in the physical world, at Cryptocarz you can actually own, customize and maintain control of your assets.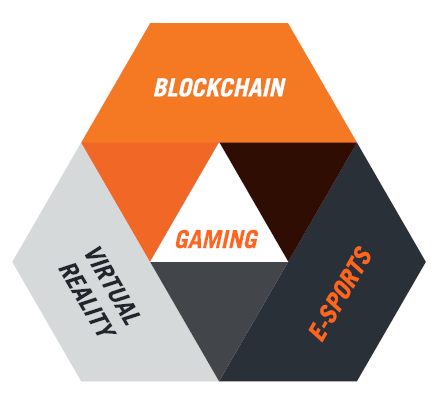 Thanks to Digital collectibles, new applications of blockchain technologies has been born. These assets (non-fungible tokens, NFTS) are pieces of unique digital content that exists as fixed number and you can buy or purchase them. ERC721 standard is the most used NFT, developed on the Ethereum blockchain. Despite the fact that the user experience is not quite commendable, the first waves of collectibles has received large interest.
The gaming industry will be impacted by special digital assets that are programmable and certainly owned by the user. This revolution employed by blockchain technology will enable the emergence of new game formats. By the functionalities of NFTs, all the contexts in a computer game are now digital assets, to provide new incentive models for engagement and innovation.
Cryptocarz Garage
The Cryptocarz garage offers the latest of mods and kits to develop unique builds. Every one of their cars is from a limited edition series model that will also be a collectible piece in your virtual garage, just like a real car.
Blockchain Integration
Built upon the Ethereum Blockchain, Cryptocarz uses smart contracts written in solidity programmable language. The web app front end utilizes Angular and Bootstrap, while the back end employs NodeJS and PostgreSQL. The Ethereum Web3.js library is used to communicate with blockchain and centralized server realms.
The Architecture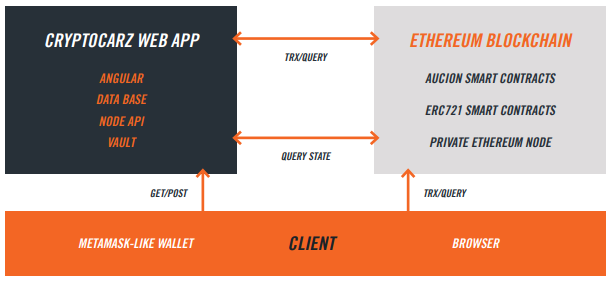 Roadmap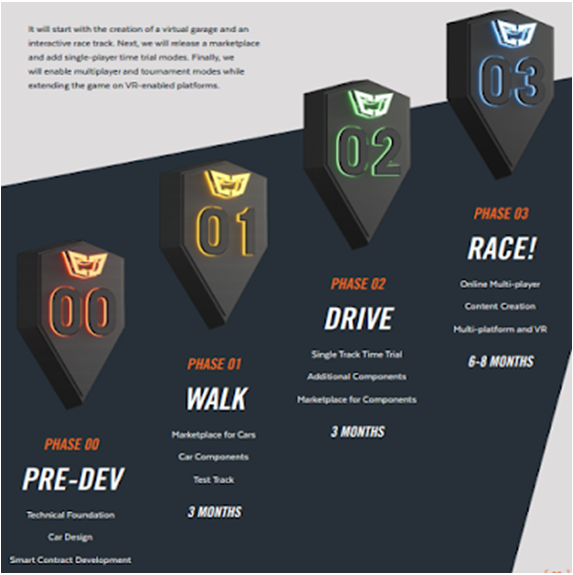 PHASE 00 – [PRE-DEV]
Technical Foundation
Car Design
Smart Contract Development
PHASE 01 – [WALK] 3 months
Marketplace for Cars
Car Components
Test Track
PHASE 02 – [DRIVE] 3 months
Single Track Time Trial
Additional Components
Marketplace for Components
PHASE 03 – [RACE] 6-8 months
Online Multi-player
Content Creation
Multi-platform and VR
The Team
DANIELE SILERI
Chief Executive Officer and Co-Founder
AMIT CHATTERJEE
Chief Creative Officer and Co-Founder
JOHN MANDEVILLE
Chief Communications Officer and Co-Founder
DEVIN EHRIG
Director and Co-Founder
GARY ZAVALETA
Tech Lead
JOSE PEREZ
Blockchain Lead
KEIRAN LOVETT
Gaming Lead
ALI EL HAJOUI
Operations Lead
ALI EL HAJOUI
Operations Lead
WARRELL ANDREW
Digital Creative Lead
ALLA ALQADI
Community Management Lead
LIAM BUSSELL
Marketing Lead
CHRIS YUEN
Blockchain Developer
Conclusion
Your obsession and/or passion of racing in the virtual world is channeled into crypto carz. You are bound to feel the same rush and enjoyment with the cryptocarz display, modification and ultimately the racing of the digital assets in a completely immersive environment. More interestingly, cryptocarz models are related to popular cryptocurrencies. The benefits that cryptocarz offers are just magnanimous; so waste no tie any further to join this revolution and keep basking in the sheer euphoria of VR gaming.
Reference Links
Facebook: https://www.facebook.com/cryptocarz
Telegram: https://t.me/cryptocarz
Twitter: https://twitter.com/cryptocarz
Medium: https://medium.com/@CryptoCarz
Authored by: Davison
Bitcointalk url: https://bitcointalk.org/index.php?action=profile;u=2075838
Wallet: 0xcd3AA411AAF6Ab5017394e00Ad49eCF6B39Ee84B