CRYPTOCARZ-WORLD'S FIRST BLOCKCHAIN-ENABLED VR RACING EXPERIENCE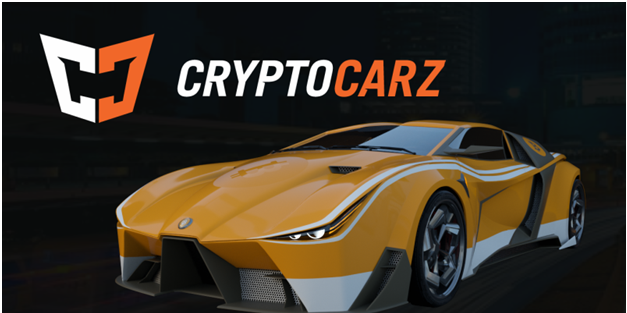 The video gaming industry is a very important sector of the economy that fosters the development, marketing and monetization of video games. The industry is growing fast and as at 2017, it was worth $108.9 billion and is predicted to be worth over $128.5 billion in the year 2020. I remember when I was little, I used to be a fanatic of car race video games and the introduction of virtual reality gaming just made the experience super! Digital gaming is characterized by the sale of in-game items used to generate revenue and users of a game can trade their rare items with other users. The gaming industry is indeed has great potentials for what the project, CRYPTOCARZ has to offer. The decentralized platform, cryptocarz which is a product of Blockchain Studios is the first VR gaming platform based on blockchain technology using smart contracts. The platform enables users to build and drive their own cars and to also buy and trade theirrides which are stored in their personalized ethereum wallet on the cryptocarz website. The main aim of this project is to revolutionize the VR gaming industry and enable users to enjoy rewarding benefits of the game. The game however has 20 car models representing top cryptocurrencies such as: Bitcoin, Ripple, Ethereum, Cardano, LItecoin, Iota, Bitcoin cash, Neo, Monero, etc. You can check out the models here: https://www.cryptocarz.io/gallery.html.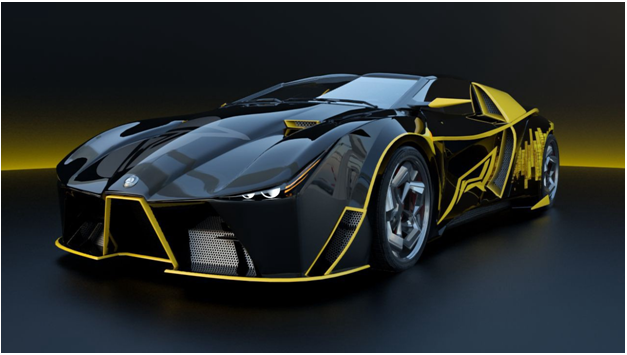 TOKEN DETAILS
The project will make use of the non-fungible NFT token which is based on the Ethereum ERC721 token standard. This token will enable users to generate, use and trade digital assets.
ROADMAP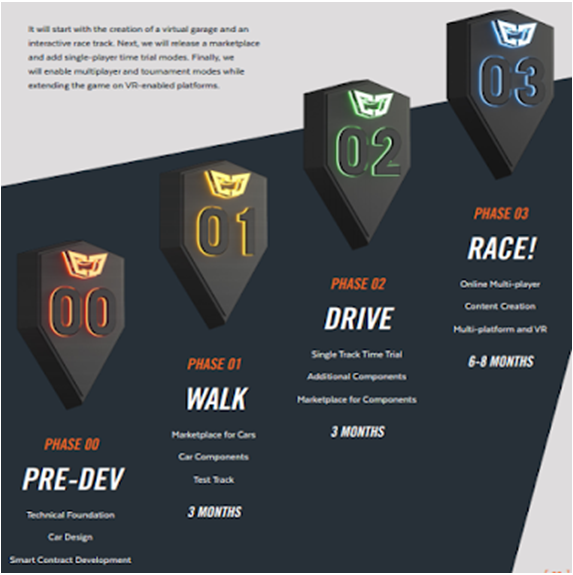 The project will be developed and released in three stages
Phase 00- Pre-Development
Phase 01- Walk (3 months)
Phase 02- Drive (3 months)
Phase 03- Race (6- 8 months)
Cryptocarz is developed by a professional team of crypto collectibles enthusiasts and car race fanatics motivated to give users the best experience of VR games. Join the project today and experience the excitement of playing the game and getting rewards. For more information, please visit the website and connect with other gamers on any of the social media platforms listed below:
Website: https://www.cryptocarz.io/
Drivepaper: file:///C:/Users/HP/Desktop/CryptoCarz_WP.pdf
Ann thread: https://bitcointalk.org/index.php?topic=3405109.0
Telegram: https://t.me/cryptocarz
Twitter: https://twitter.com/cryptocarz
Facebook: https://www.facebook.com/CryptoCarz/
PUBLISHED BY: thankyoulord
BITCOINTALK URL: https://bitcointalk.org/index.php?action=profile;u=2076086
ETHEREUM WALLET: 0x2859DD117e5E186B2dec97b50012C66D0E7597Ad