CRYPTOCOIN INSURANCE OUR TIME INNOVATION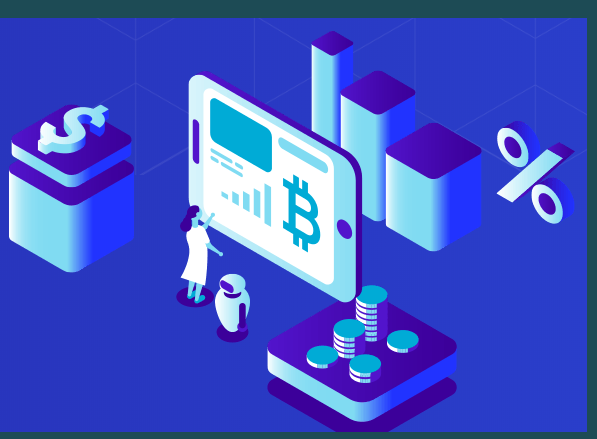 Trading in the cryptocurrency market has gone through several stages of development: from the first centralized exchange, where there was almost no volume, to hundreds of exchanges, where the market leader's turnover exceeded one billion dollars per day. 
Recently, the Securities and Exchange Commission (SEC) endorsed bitcoin futures trading on major US exchanges. 
Markets become more like normal stock and commodity markets. 
However, one segment that many players, and especially hedgers, cannot handle is fully available today. 
It's about options.
Facts Facts
For the government, it is almost impossible to prove that someone is insured against any law. 
They also cannot disclose their insurance given the person's money given because there is no cash or traditional bank transfers involved.
Government officials have limited resources to punish all employers; 
they will always choose only a few "victims," ​​therefore more insurance companies that are paid anonymous insurance companies will have, a lower insurance rate will.
Laws that are less stupid and immoral mean less business cases than an anonymous insurance company.
The technology of anonymization and state dictatorship has always been improved over time. 
Therefore the existence of cryptocurrency is the only time question.
Government wars with anonymous insurance companies can be won in part by removing all regulations and restrictions that are considered unethical by most people.
Anonymous insurance against wrong laws can create incentives for many decent non-technical people to use their property or protect their property.
The government can improve to kill all businesses that violate the law and enforce it strictly. 
In certain situations, the best solution is to move the business to another country, or stay and pay a high insurance fee.
The government can employ 4x more employees, conduct strict checks on EET laws, issue 3x more penalties for employers at the same time, therefore the strength of the anonymous insurance company becomes bankrupt. 
This scenario is definitely possible. 
But it needs to be realized that anonymous insurance does not need to be applied to EET laws only, but for stupid / unethical laws. 
The state simply does not have enough to follow if all people or companies follow every law of the person / company can be insured. 
The situation for the country is asymmetrical with real benefits for anonymous insurance companies. 
CRYPTOCOIN INSURANCE allows you to ensure falling prices or growth risks for major cryptocurrency.
Problem: There is no solution to ensure deposits on Bitcoin or Ethereum do not fall. 
At the same time in this market there is an increase in volatility that makes people afraid to save large funds in cryptocurrency. 
On the other hand, large companies are slow to enter the market (for example, to receive payments in cryptocurrency) for the same reason.
solution
Exchange will begin to operate with 5 cryptocurrency that has a maximum market. 

Furthermore, as demand and turnover increases, we will add other crypto currencies. 

CRYPTOCOIN INSURANCE sells both the growth of Bitcoin or Ethereum and insurance falls. 

Thus, it protects the risk. 

There is no competition in the market which allows maintaining a significant margin at the level of 20%. 

INSURANCE CRYPTOCOIN repackages and sells / buys its own risk as an option in its own exchange. 




CRYPTOCOIN INSURANCE has no competition and occupies the entire market. 
Description of the problem
There is no solution to prevent deposits from falling into Bitcoin or Ethereum. 

At the same time, there is increasing volatility in this market that causes people to be saved in large amounts of money in cryptocurrency. 

On the other hand, large companies are slowly entering the market for the same reason (for example, they do not accept payments in cryptocurrency).

There are no special crypto changes where you can buy / sell options. 

The main fear of this exchange is an increase in volatility. 

For everyone who cares about stock options, oil or wheat, the risk seems very good.

There is still no possibility of short sales in the cryptocurrency market. 

No one can sell cryptocurrency that is not physically present on the account for a short time. 

This reduces the ability of speculators to facilitate price swings in other markets. 

This in turn leads to increased volatility and consequences listed in paragraphs 1 and 2. 

SOLUTION

CRYPTOCOIN INSURANCE allows you to ensure the risk of growth or price reduction for key crypto currencies.
Exchange starts working with 5 cryptocurrency that has a maximum market. 
As demand and income increase, more cryptocurrency will also be added.
CRYPTOCOIN INSURANCE sells insurance to Bitcoin and also to Ether. 
In this way, the risk is protected. 
The lack of competition in the market allows to maintain a significant margin of 20%. 
CRYPTOCOIN insurance package and sell / buy your own risk as an option on its own stock exchange.
CRYPTOCOIN INSURANCE created the first crypto currency, Option Exchange. 




The main fear of options in the crypto currency market is increasing volatility. 

But really like that?
Consider an example with the ordinary stock market. 
For example, customers have sold the option to ZZZ shares. 
Today is Saturday, and the market is closed. 
Good news and stocks rose at the opening of the market on Monday 2-10 times. 
Option sellers in turn bring huge losses.
The advantage of the crypto currency market is that unlike stocks or commodities, it operates 24 hours a day. 
And for the entire duration of its existence (around 10 years), there is no single message that will quickly move the price of bitcoin or etherium at least 30-50%. 
In fact, if we only talk about blue chips, the crypto currency market is much safer for option sellers than other markets we normally use.
Options allow short sales. 




If you don't have the physical Bitcoin or Etherium, you might be given the option to drop it but actually implement unrevealed sales.
Sounds very difficult! That is why this project is divided into two parts: option exchanges and insurance companies:
Traders and hedge funds conclude stock option purchase and sale transactions

Other clients, who don't want to know how to work options can buy insurance for the growth or fall of the main crypto currency.
Cryptocoin insurance has two main sources of income
Exchange of




Profit

Options are 

generated as trading commissions from each operation on purchase or sale options.

This is 0.5% per transaction or 1% per circle for each transaction party.
Taking into account the volatility of options and great opportunities to make a profit, this commission is not significant for market participants. However, this allows exchanges to earn high income compared to the usual cryptocurrency exchanges due to lack of competition. In the case of future competitors, the amount of the exchange commission can be reduced proportionally.
This Income

Insurance Company 

is generated by selling growth / decline cryptocurrency insurance.
This opportunity brings many new traders, investors and speculators, as well as hedge funds, to the market, investing not only in growth but also in the case of markets. 
TOKEN CCIN STORE 



CCIN is placed during the ICO. 

Their total amount is very determined. 

All tokens that are not exchanged during placement are destroyed. 

They have never been issued as an addition. 

They were ordered using the Ethereum Smart Contract. 

The amount determined by the CCIN token guarantees the buyer an increase in value when the exchange rate increases. 

Tokens will be released within 30 days of the ICO.
potential growth of token allocation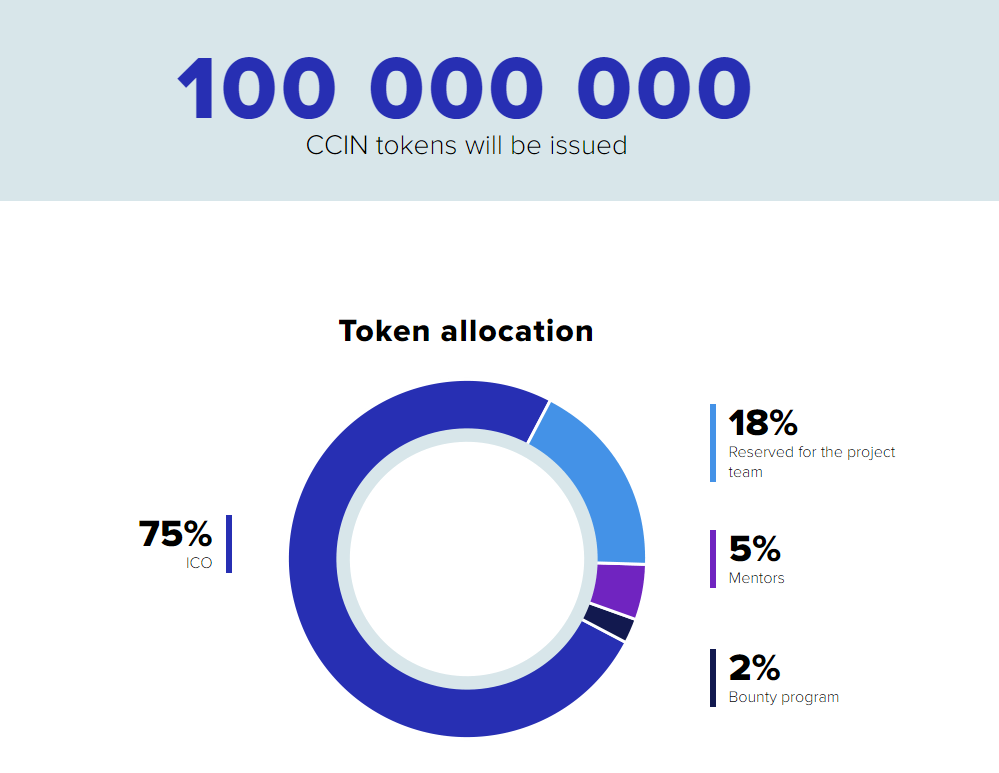 INSURANCE CRYPTOCOIN has developed a simple and understandable model to increase the cost of CCIN tokens. 
30% was received from the stock exchange into liquidity funds. 
In the next month, CRYPTOCOIN INSURANCE sends this fund to buy CCIN tokens from the market and burn them. 
This business model is used exclusively for the benefit of investors. 
The promise to buy tokens from future profits cannot be transparent. 
In addition, exchanges or platforms can never be physically profitable. 
In the case of CRYPTOCOIN INSURANCE, investors know exactly what each buy / sell transaction produces for a transaction that generates cash flows used to buy transactions.
This allows you to continue to shift market balance and increase the demand for CCIN tokens.
If the income is $ 50 million per day, the commissions for both parties are $ 500,000 or $ 15 million per month. 
30% of this amount, or $ 5 million per month, will be sent to buy CCIN tokens from the market. 
Roadmap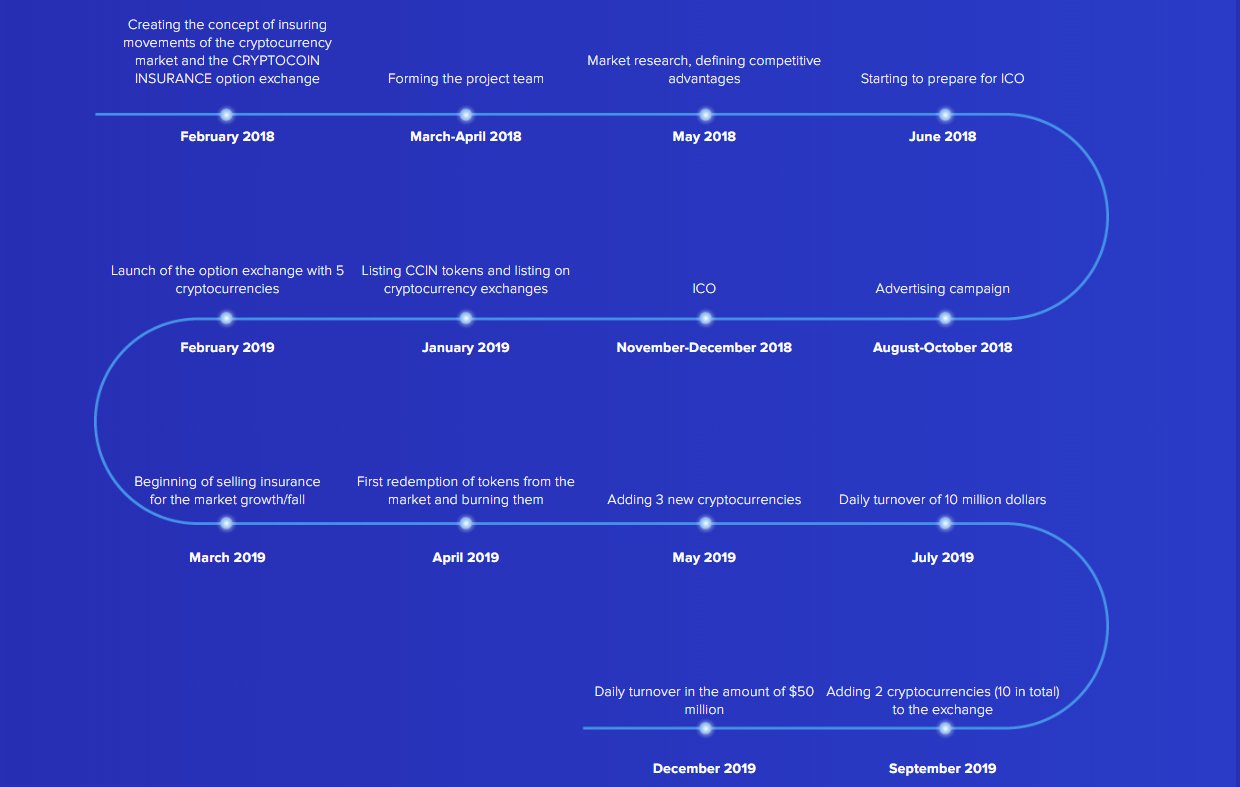 Team project