CryptoRobotics One-Stop-Shop Trade Terminal for Exchanges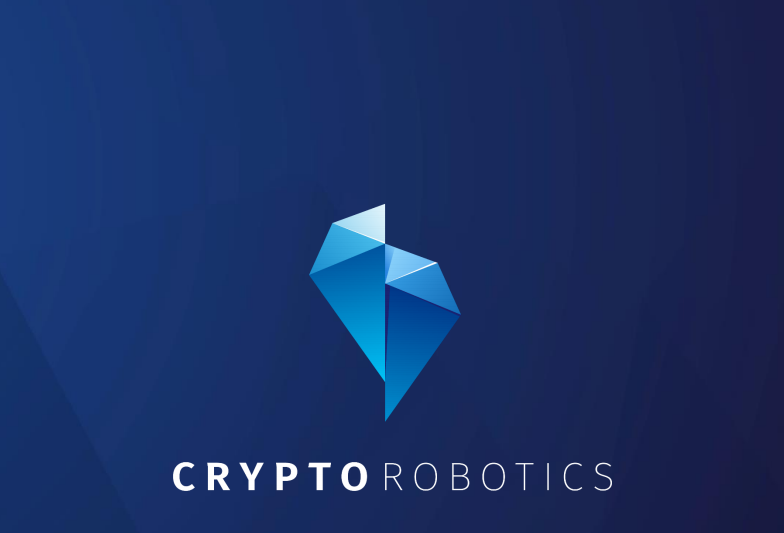 What is Cryptorobotics ?
CryptoRobotics is a freemium cross-platform desktop trading terminal for computers (macOS and Windows), tablets and smartphones (iOS, Android, Windows mobile) with one-click access and switching between major cryptocurrency exchanges. We make technical and trade analysis instruments similar to the stock market terminals (Quik, Metatrader) available to crypto.
About CryptoRobotics
In the stock market traders have been using desktop terminals for trading on stock exchanges for more than 10 years.
Functional and modern terminals on stock exchanges fulfill all the assigned tasks: they output scalable asset schedules, put indicators on them and independently read the required markers of these indicators, automatically create proposals according to the strategies laid down in them, monitor the indicators of the stock exchange and trade deposit, and etc.
This allows us to assert that trading terminals on the stock market have become indispensable tools for traders.
According to the forecast of experts in 2024 the number of participants of a cryptocurrency market will exceed 200 000 000 people and will outstrip the indicators of a classicalstock market.
CryptoRobotics creates a cross-platform desktop terminal for trading on cryptocurrency exchange, introduces the usual tools for algotrading and creates new analytical and intelligent solutions in the development of robots for trading in new markets, applying the best experience of the stock and currency market.
What about the combination of robotics and cryptocurrencies?
But in the case of cryptocurrencies or trading, lately many trading bots are presented. So CryptoRobotics is a freemium cross-platform desktop trading terminal for macOS and Windows, iOS and Android for major cryptocurrency exchanges! Source Looks something with a very big vision right! The future of cryptocurrency logic world is the #CryptoRobotic, and it looks something that does not have a competitor, so let see the visionary platform with the #BestICO!
CryptoRobotics is a freemium cross-platform desktop trading terminal for computers (macOS and
Windows), tablets and smartphones (iOS, Android, Windows mobile) with one-click access and switching between major cryptocurrency exchanges. We make technical and trade analysis instruments similar to the stock market terminals (Quik, Metatrader) available to crypto. Features:
Pre-set CryptoRobots for algorithmic trading
Robot's Constructor with an intuitive interface for backtesting trading strategies on the history and   for creating your own robots
Marketplace, to sell the robots created by traders in CryptoRobotics constructor
Trader's Rankings on the equity basis (yield curve)
Auto-following, an automatic replication of successful trader's transactions executed as a smart contract.
Millions of our users will generate huge amount of trading history data. This Big data along with retrospective rates of all coins from every connected coin exchange will be used for multiple purposes: from ratings and analytics, backtesting of robots to delivery of our ultimate goal – Artificial Intelligence CryptoRobots. To ensure global real-time access and low ping, we are deploying cloud database distributed on almost every continent.
According to web-publishing for December 2017 13.3 million users were registered in a stock exchange Coinbase (San Francisco, California), but for now the stock exchange's turnover is not included in the TOP-10 and takes less than 3% of the total trading market on the cryptocurrency exchanges. At the same time one part of traders on the cryptocurrency exchanges continue to keep their funds on stock exchanges, despite existing risks, and another part has money wallets.
According to the estimates of various specialists by the end of 2017, there were from 5.8 to 11.5 million of unique wallets for cryptocurrenciesin the world. By January 2018 more than 200 cryptocurrency exchanges have been created and they are functioning in the world, and of course each of them has its own database, including traders database, which makes the estimation of the total number of unique users impossible. However, the continual growth of the market is reported by cointelegraph.com portal: more than 100 000 users join the platforms of cryptocurrency exchanges every day.
What makes CryptoRobotics Special?
Algorithm and the Artificial Intelligence used on CryptoRobotics in algotrading!
Artificial intelligence is different from all previously created products by the team with a complex of complex tasks. Among them:
a self-learning system development;
connection to a maximum possible number of expert databases avoiding network congestion associated with an overabundance of information and additional loads on stock exchanges;
elimination of errors during the databases selection;
creation of non-linear algorithms for solving problems of traders;
collecting feedback and working out additional trading strategies that are not included to the basic functionality of trading robots;
teaching the system to "reasoning" for analytics and creating new strategies;
and many other tasks that AI can suggest​itself
A trading robot is a system capable of independent monitoring of necessary indicators and making a decision on the transaction based on one or several indicators. Thus, the robot can almost completely substitute the user in the trade taking over all the necessary functions of a successful trader.
Trading algorithms embedded in robots, the use of technical and statistical analysis methods, its algorithms for buying and selling, a set of protective tactics, adherence to risk management rules and a money managementsystem – all this makes the robots of the system a complete trading system.
Existing trading robots in the terminal may for some reason not meet the requirements of the trader. To createpersonal trading robot in CryptoRobotics terminal Robots Constructor is used, it does not require anyprogramming skills or knowledge. The Constructor's interface is intuitive, any user can test his trading strategy on history and create his ownrobot based on back testing results. The Robots Constructor allows to create a new trading strategy or change the existing one without using programming. To do this it is necessary to specify trading rules based on a large number of built-in conditions, indicators of technical analysis, risk control methods and other conditions.
Allocation scheme of Robotokens
Token issue: 120 000 000. One-time issue, additional emission is not provided.
The tokens are made according to the ERC-20 standard.
Tokens for sale: 57 600 000.
CryptoRobotics will withdraw from the turnover tokens undistributed according to ICO results.
1 token price = 0.00015 ETH.
TOKEN ALLOCATION
8% PRA-ICO
40% ICO
30% FOUNDER
3% DEVELOPMENT
3% BOUNTY
9% SAVE FUN
7% ADVISORS
Existing trading terminalsfor trading on cryptocurrency exchange are mostly paid and not cross-platform.
The main terminals have only a web interface, as well as TOP-10 stock exchanges by turnover, which significantly limits the functionality of analytics and makes it impossible to have an internet algotrading.
Crypto-currency exchange rates vary widely on the different stock exchanges, it is more beneficial for a user
to trade on several exchanges at once, but switching between exchanges takes a large amount of time.
There are no unique toolsfor technical analysis at the cryptocurrency exchanges.
Websites of stock exchanges and terminals are not always optimized for different types of screens,
Robots presented on the market are not always reliable and do not have a user-friendly interface.
There is no universal and reliable software solution for creating personal algorithmic robots and testing them on the histories.
A ready base with trading strategiesin the crypto-currency market doesn't exist.
A universal rating of traders for studying and following a successful experience doesn't exist.
Linear trading strategies quickly lose their relevance, require constant improvement, a self-learning system is required.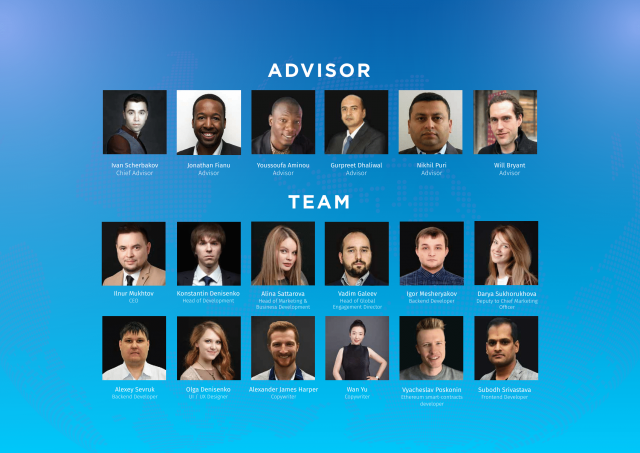 hh4mmm
0x07678d54aFB765C7654aE7ba7beB623883cf3a13