Cura Network has a decentralized global health system
In this very modern era, humans cannot be separated from a variety of sophisticated technologies, ranging from vehicles, smartphones, computers, cookware, sports equipment, and other electronic devices. All these advanced technologies have become like primary needs for society.
With the development of technology, the world of health also does not want to miss. This is evidenced by the creation of various advanced health technologies that make it easy for anyone to check their health condition.
Yup, health is an important thing that cannot be separated from human life. With human health can do all activities without the need for obstacles. This is one of the main factors many companies create sophisticated health technology.
About the project
The use of Blockchain technology in health care will have many benefits to improve the efficiency of medical examinations and treatments, reduce costs and time for patients.
This technology can not only help pharmacy centers and also be able to monitor the quality of medicines, but also effectively control the distribution of medicines to patients. One limitation in terms of health is that the patient's medical information is traceable, the patient's history can directly influence his current state of health.
Cura Network has a decentralized global health system that also consists of entities that can collaborate and share data with each other to be able to support, restore, or improve health. System these entities are third party patients, specialists, providers and application developers. Patients will also have exclusive rights to health data issued and shared by other permitted entities. Patients can also authorize or refuse to access some or all of their health records. Cura Network will introduce decentralized health storage data through platforms that provide data interoperability, fast and secure access, privacy and data portability while working on complete or complete data for application developers who support applications to their health services. The Cura Network platform can also bring together patients, specialists, researchers, insurance companies, developers, etc. Into a large global community.
We will also launch a fair economy that can support all entities in Cura Network through the use of Cur; Cur is the original cryptocurrency from our network. Health specialists will be paid for their services provided safely and transparently on our blockchain. Patients will get voluntary help to choose a research campaign by the provider. By maintaining an open ledger for financial transactions and direct relationships between research providers and patients, we eliminate mismanagement of research funds.
We also offer to be able to improve health care by using blockchain technology to create an integrated platform that will provide greater power to health services. The aim of our project is to integrate patients, specialists, providers and third-party application developers into the blockchain ecosystem, which will make health transactions truly efficient, safe, comprehensive, fast and reliable.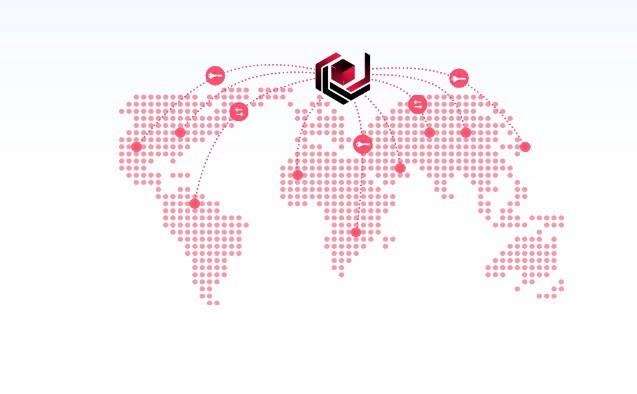 The methods used in health include:
Using a combination of multi-signature processes and QR codes, this can provide partial partial access to medical records for medical providers.
Perform anonymous patient data in the synthesis process, to ensure privacy is maintained. This is useful in research, and compares cases with similar nature of the disease.
Record and label the timing of medical procedures or events, this will be done to reduce insurance fraud, facilitate the inspection process and apply compliance to services.
Record the maintenance history of important medical equipment, thus providing a road map for inspection and maintenance of permanent equipment.
Carry a safety wallet with a complete electronic medical record in it.
Verification of the origin of the drug, to eliminate illegal drug production.
Token info
Token CUR
Platform Ethereum
Type ERC20
PreICO price 1 CUR = 0.3 USD
Price in ICO 0.4500 USD
Tokens for sale 200,000,000
Investment info
Min. investment 100 USD
Accepting ETH, BTC, LTC, BCH
Distributed in ICO 40%
Soft cap 5,000,000 USD
Hard cap 15,000,000 USD
Roadmaps
Q2 2017 – The Inception of the idea.
Q3 2017 – Team Creation, Further Research.
Q4 2017 – Further development of the concept, study the economic value.
Q1 2018 – Q2 2018 – Development of our MVP, Website creation begins
Q3 2018 – Website completed, Blockchain Development continuation
Q4 2018 – Launch of Private sale leading to the Pre-ICO campaign.
Q1 2019 – End of Pre-ICO Sale.
Q2 2019 – Main ICO launches while the development of our Blockchain and the Platform continues.
Q3 2019 – Launch of Blockchain test Network.
Q4 2019 – Cura Network client application alpha release.
Team
For more information and join CURA NETWORK social media today, please follow the following sources:
Website: https://curanetwork.co/
Whitepaper: https://curanetwork.co/whitepaper
ANN Thread: https://t.me/CuraNetworkPlatform
Telegram: https://t.me/CuraNetworkPlatform
Facebook: https://www.facebook.com/curanetwork
Twitter: https://twitter.com/curanetwork
Reddit: https://www.reddit.com/user/curanetwork
Linkedin: https://www.linkedin.com/company/curanetwork/
Author
Forum Username : Cengsuwi45
Forum Profile link : https://bitcointalk.org/index.php?action=profile;u=1566297
Telegram : @Mazru30d
wallet address : 0x113185977068cF841A70f619CB33F3deEF865A76