Curaizon ICO Overview
Whitepaper: file:///C:/Users/Online%20Campaing/Downloads/Documents/whitepaper_eng.pdf
What is CURAIZON ?
CURAIZON is the platform that wants to help patients improve the overall health while reducing the cost of health care in the long run. It company developed a program called curosurf which last patients access information about the medications while managing their doses well. According to a recent report by the Duff Center for the study of drug development the cost of developing and prescription drugs that secures regulatory approval can reach an estimated 2.6 billion US Dollars. The big reason for such a high cost of developing new drugs is the low levels of drug adherence seen presently as well as they related lack of data to inform of the reasons why in fact many pharmaceutical companies have seen their profit evaporate as a result. Recent reports estimate more than six hundred thirty billion in revenue is lost annually as a result of patient non adherence and the amount is increasing by thirteen percent each year.
CURAIZON score a data solution merges his patient adherence data with machine learning and artificial intelligent technologies to develop unique standardized and anonymized data. Said that medical researchers and pharmaceutical companies can easily use through it's data analytics tool to raisin aims to improve the quality and availability of real time information each platform will generate datasets on adherence based on anonymize big data using it's technologies to facilitate and to end data integration collaboration between different players in the healthcare sector predictive modeling of the efficiency of different drugs to enhance clinical trial efficiency. It's adherence technology will also help improve understanding of the efficacy of drugs. Something that is hard to achieve when adherence is estimated at only 50 percent. CURAIZON serve is consumers will be able to use tokens and is essentially the patient database for consumers it was created by National Health Services and allows consumers to set up medication reminders and my lower the overall cost of being treated for their condition.
Utlity Tokens
CuraToken ("CTKN") is an EIP-20 Ethereum-based utlity token which can be used to access medical
adherence data via Curaizon's CuraData platorm. This data is of interest to research insttutons, natonal
health services and biotech companies. Blockchain technology will be used to store the patent permissions
and ensure transparency and anonymity. Through the smart contracts and embedded API calls, access is
given to the underlying big data. Through this technology, CuraToken (CTKN) will become a unique soluton
to build a win-win-win situaton for token holders, patents and medical insttutons. The data grows over
tme and constantly increases in utlity and consequently value. Our reward program encourages data
collaboraton, thus increasing the overall value and atractveness of our data. Our CuraCharity platorm
donates to worthy causes that are leading the way in research and beter treatment in the healthcare sector.
Monetization
The main source of monetization – access to Big Data. And the price will be recorded in Fiat and will grow because the number of participants (patients and their doctors) will grow, complexity and volume of Machine Learning will increase, etc.
The cost of access will depend on that how many information and what complexity will need to provide. (number of patients, demography, diseases, drugs, geography, time span, etc.).
It is necessary to tellIt is necessary to tell about CuraCharity still. The company plans to spend 10% of profit for the charitable organizations which will be chosen by participants of the project. It is always laudable.
We're solving an enormous real-world problem by helping patients take their medications properly
Every day, millions of people fail to take their medications as prescribed and the resulting personal and financial costs are staggering. Worldwide, non-adherence results in $700 billion in avoidable medical costs.
The data we create is unique and has enormous value to pharmaceutical companies, researchers and governments.
Every time a patient uses our CuraServe technology, our data grows in utility and value.
Curaizon solves drug non-adherence problem by deploying our technology through national health services. As part of our solution, we collect fully anonymized data about how and when patients take medications.
CuraTokens are the only way to access our data. Tokens can be redeemed to access the data, which will advance medical research, drive down healthcare costs and save lives.
The value of a CuraToken is based on a real solution to a real problem.
Drug Non-Adherence — A Global Problem
Medicines are their most cost-effective health intervention and represent the first line of defense against chronic and long-term conditions. Hundreds of millions of people take them every day. However, medicines are only effective if used correctly. Whether it's insulin to treat diabetes, a beta blocker to treat hypertension or levothyroxine to treat thyroid disease, medicines help improve their quality of life, save money, and in many cases, keep us alive.
Despite a worldwide recognition of the seriousness of the issue, and global efforts to improve medication adherence, there has been no significant change for the last 30 years. A few statistics:
According to a report published by the World Health Organization, only about 50% of people in developed countries take their medications properly;
Drug non-adherence accounts for over 50% of visits to a doctor, 40% of long term care admissions and more than 50% of hospital readmissions;
Worldwide drug non-adherence results in approximately$700 billion in additional healthcare costs;
The cost of treating a patient with low adherence is twice that of patient with high adherence;
Healthcare costs for non-adherent patients can be as much as $2,000 per patient per year in additional doctor visits alone.
Roadmap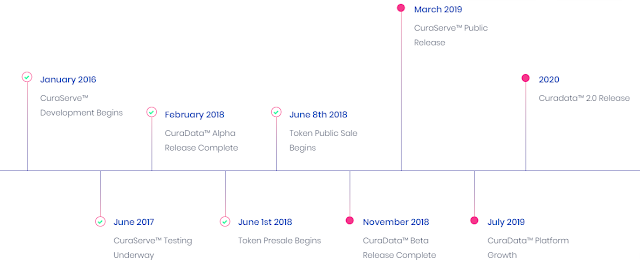 TEAM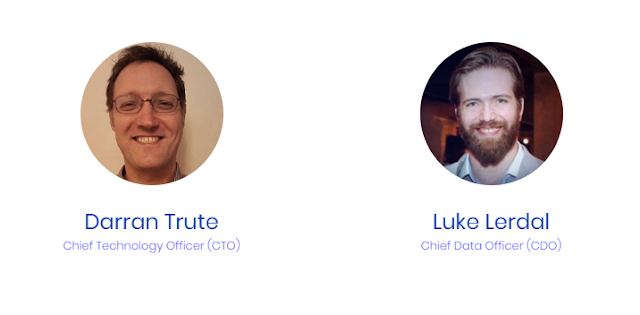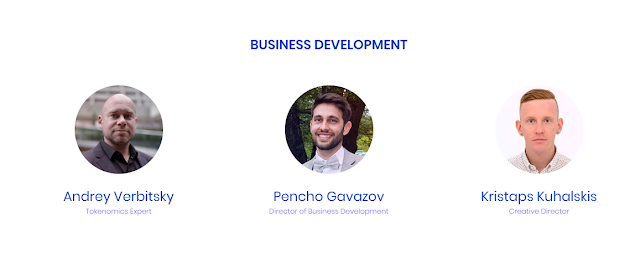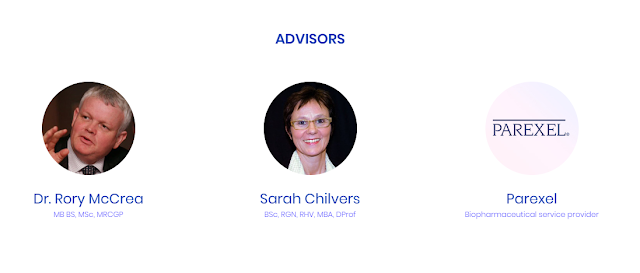 For more information the link below:
Website: https://curatoken.curaizon.com/
Telegram: https://t.me/joinchat/ILiK_Q7VBLOByz_7mMUgsQ
Ann Thread: https://bitcointalk.org/index.php?topic=4401662.0
Twitter: https://twitter.com/curaizo
#MY information#
Username : Sonia3424
Bitcointalk profile link : https://bitcointalk.org/index.php?action=profile
ETH address : 0x3FB5ef56EF81cf205e65C1E6570E8c7e9bD572fe