Curaizon – Improving Healthcare, Reducing Costs, Saving Lives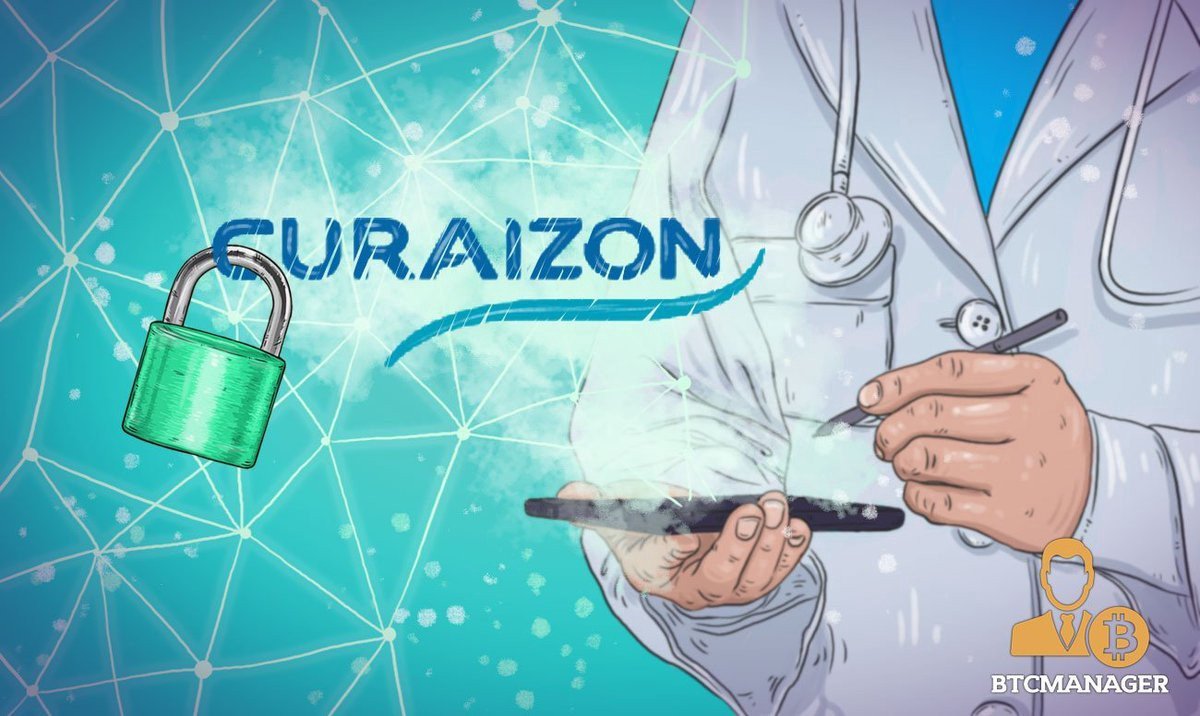 National health services play a vital role in improving, extending and saving lives. In many areas, including cancer, asthma and diabetes, these services have significantly improved the health of the patients they serve. Unfortunately, there are still important challenges ahead. One of these challenges is to make sure that patients take their medications properly. It is widely reported that over 50% of adults receiving various treatments for long-term diseases do not meet their prescriptions, sometimes with fatal consequences. Curaizon, a pioneer in medical patient support technologies, has developed a unique and comprehensive solution aimed at reducing non-compliance with medical prescriptions for the benefit of patients.
According to a Global Health Care Outlook study conducted by Deloitte in 2017, non-compliance increases health care costs by approximately $ 700 billion worldwide. Curaizon's drug monitoring technologies aim to reduce health care costs and waste and propel medical research to accelerate and develop new and more effective medicines.
The Curaizon ecosystem has three vital components: CuraServe & trade,CuraView & trade, and CuraData & trade.
CuraServe is a patient / physician interface solution with two dashboards, one for patients and the other for healthcare providers. The patient dashboard reminds users to take their medication on time and allows them to add reminders for over-the-counter medications such as vitamin supplements or birth control pills. These patients are also able to monitor and compare themselves to other patients. CuraServe gives patients control, which makes them stakeholders in their own healing. The health care dashboard allows physicians, nurses and other accredited individuals to access their patients' data in real time. The information provided allows them to closely monitor their at-risk patients and to decide on the best course of action based on actual data. For the first time, health care providers can be proactive rather than reactive when treating and caring for their patients. Data produced by CuraServe can then be used by national health services to optimize service delivery.
CuraView is an IT platform that modernizes and integrates with existing health service systems. It provides patient data to generate reports that identify problems across a sample of patients. From drugs to diseases, from demographics to multimorbidity, national health services now have a thorough overview of the successes and failures of the system. In addition, CuraView can be used for best practices. It focuses on providing positive and negative services, to help solve problems including those that have not been previously discovered.
CuraData merges demographic and adherence data from collected and anonymized medicines into CuraServe in real time. As more and more data is collected, the quality of the data set and their anonymity improve. With the use of the blockchain, security, transparency and immutability of medical records can be ensured since the data is secured by encryption and stored in cloud services, access to which is restricted by rules and slots respective storage on the blockchain.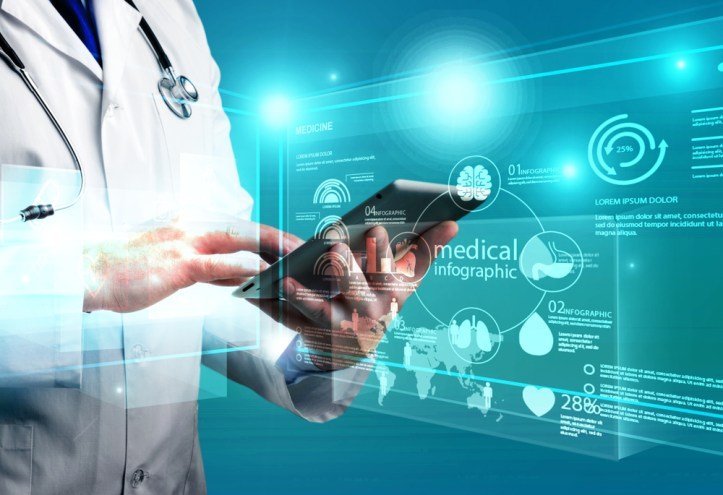 However, in many cases, information that is supposedly anonymized is sold, often to the highest bidder. Due to advances in technology, data miners or other intermediaries compile people's detailed files by cross-referencing information from different sources, such as data from various physical status monitors and online information.
Meanwhile, a recent article in the Journal of Law and the Biosciences comments on the little-known fact that US healthcare providers UU They can provide a patient's genome to anyone who requests this information without the patient's consent.
In this context, it is not surprising that the general public distrusts information sharing, even when such reluctance may have an adverse impact on their health, especially when the levels of non-adherence are so high (reaching 50% among adults) .
This is where Curaizon can help, driven by the underlying belief that patients must own their data and be properly notified in case of potential use and are asked to give their consent. The company also believes that the treatment should focus more on individual needs, because it allows the incisive analysis of big data using the innovative artificial intelligence techniques available today.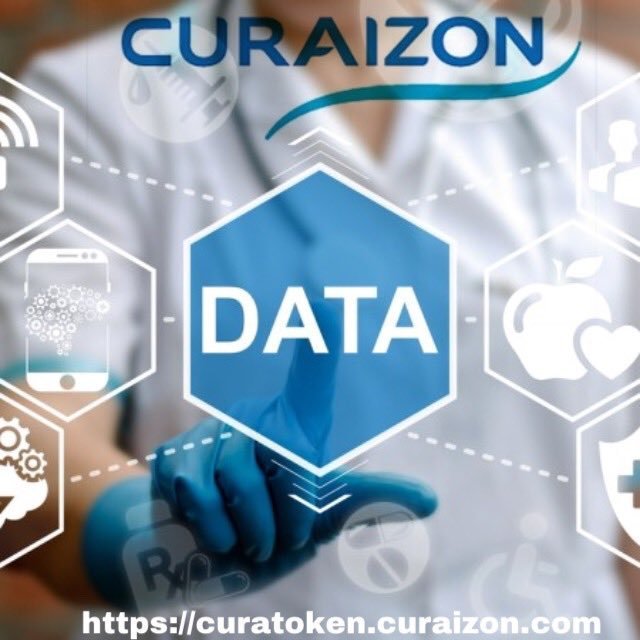 CURAIZON is the only company that offers a complete health care ecosystem. It supports patients by monitoring their compliance with the doctor's prescriptions. Ecosystem CURAIZON includes: CuraServe, CuraData and CuraView. The project contributes to the reduction of health care costs and the development of medical research.
c4.png
Curaserve
Communicates with patients, using unobtrusive reminders.
Allows family members to receive information about the patient's medication intake and receive information about his condition. Maintains real-time communication with health care providers and reports patient behavior information.
Cureview
Integration and exchange of information with health systems.
Ensures the relevance of all patient data.
Provides real-time feedback to the patient's electronic medical record.
Curadata
Collects unique and valuable data into the database.
Contains only demographic data and patient adherence data. Patient IDs stored by the health service.
Available via CuraToken.
CuraToken allows CTKN token holders to access anonymous medical data on the blockchain.
CuraTokens is the only way to access Curaizon technology.
The owners CuraToken unable to access to the data using powerful Analytics, AI and a large database in the fight against failure to comply with the doctor's instructions on taking medicines.
CuraTokens provides real-time analysis of patient behavior and adherence.
CuraTokens allows the use of blockchain technology to manage authentication, privacy and accountability, allowing people to control their data, ensuring security, safety and compliance with all upcoming, necessary rules, including GDPR.
CuraTokens promotes partnerships with medical and pharmaceutical organizations through the token reward system.
The owners CuraToken know that they are saving the lives of people around the world, helping to solve the problem of non-compliance with the regimen of medicines.
CuraServe technology helps patients to take medication according to doctor's prescriptions. By doing this, CURAIZON helps patients live longer and healthier. CURAIZON also cuts health care costs that occur when patients do not take their medicines properly.
CuraServe technology generates a huge amount of unique data in real time, showing how people take their medicines. This information is very valuable for different groups such as pharmaceutical companies, medical researchers and biotechnology companies. CuraTokens provide owners with a token access data to query. As the CURAIZON platform works for a long time, THEIR database is updated with information that is further used for its intended purpose. The more data is collected in the database, the higher the price of CuraTokens tokens.
Token
Token info
Name: CuraToken
Ticker: CTKN
Platform: Ethereum
Token Type: Erc20
Total Supply: 500,000,000 CTKN
Token Distribution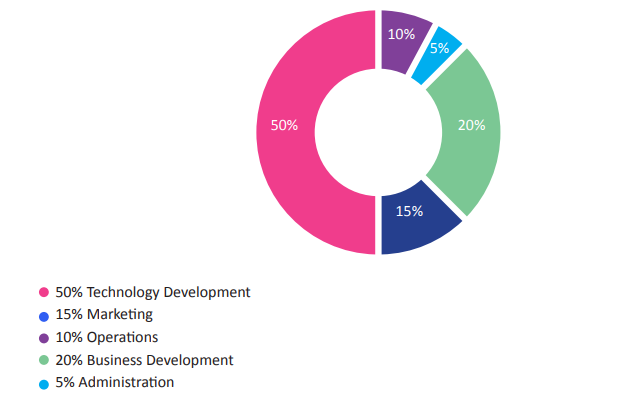 Token Sale
Pre-sale: 01/6/2018 – 08/6/2018
Public sale: 08/6/2018 – 08/9/2018
Available for sale: 250,000,000 CTKN (50%)
ICO Price: 1 CTKN = 0.20 USD
Accepting: ETH
Softcap: 1,000,000 USD
Hardcap: 25,000,000 USD
Roadmap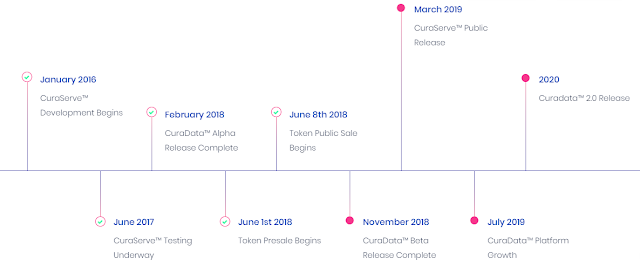 Team & Advisors
Our team combines passion, innovation and expertise with experience in healthcare, finance, operations, marketing and technology


For more information, please visit:
| WEBSITE | WHITEPAPER | LITEPAPPER | ANN thread |
| TELEGRAM | FACEBOOK | TWITTER | LINKEDIN | YOUTUBE |
Username profile Btt : Gis15