CURAIZON – REVOLUTIONIZE HEALTH AND IMPROVE VIA BLOCKCHAIN.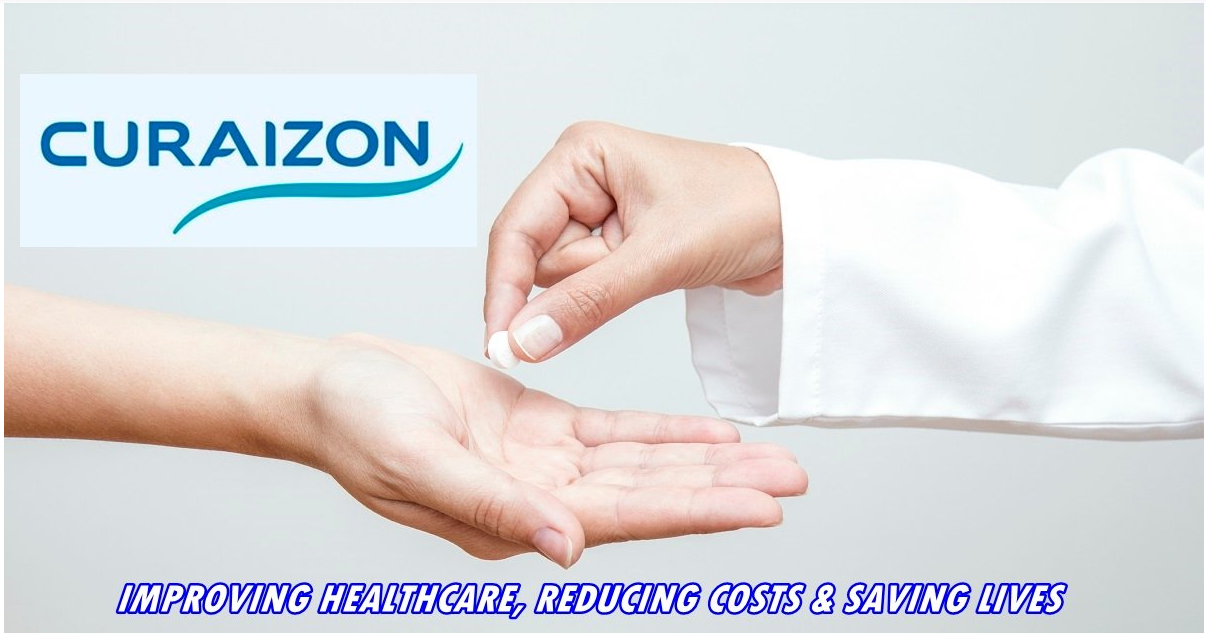 There is a continuous struggle in the world today to make living a lot easier so people can live in good health. We see government and even private individuals spend so much money yearly on research just to discover better and improved ways to treat all forms of sicknesses so as to make everyone live healthy. One of the problems the health sector faces is that millions of people across the world fail to medications which doctors rightly prescribed resulting in staggering financial and personal costs. A statement by the World Health Organization states "increasing the effectiveness of adherence interventions may have a far greater impact on the health of the population than any improvement in specific medical treatments".
Also the World Health Organization issued a report that only about 50% of people living in developed countries properly take medications administered to them. Statistics also shows there is approximately $700 billion in additional healthcare costs which results due to worldwide drug non-adherence, it is twice the cost of treating a patient with low adherence to patient with high adherence, it cost as much as $2,000 per patient for non-adherent patient in additional doctor visit alone.
A team of experts noticed this issue and came together with a unique and brilliant idea called Curaizon which offers complete healthcare ecosystem giving support to patients by reducing drug non-adherence. Curaizon is a UK-based company which has developed the CuraServe which is a unique solution that will improve drug adherence, bringing game-changing benefits to both patients and healthcare providers. Curaizon has three unique ecosystem which includes CuraServe, CuraView and CuraData and all these which make up the curaizon ecosystem helps to lower healthcare costs and advance medical research.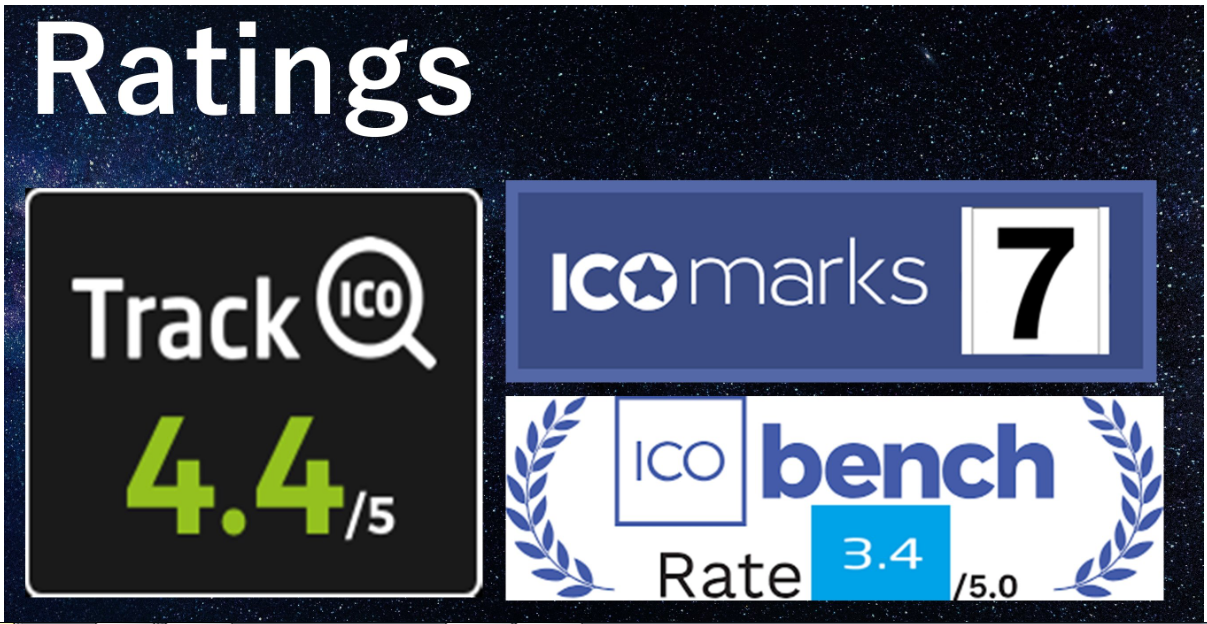 CURAIZON ECOSYSTEM
CuraServe: this part of the ecosystem uses non-intrusive reminders to communicate with patients. With the CuraServe family members can support patients and also support healthcare providers with a real-time view into patient behavior.
CuraView: this integrates with health services legacy systems, ensuring all patient data is current. It also provides real-time feedback to electronic medical record.
CuraData: this collects unique and valuable data. The CuraData also holds only demographic and adherence data and it is available through the CuraToken.


THE CuraToken
Curaizon has her own token called CuraToken which is an ERC-20 Ethereum-based utility token used to access medical adherence data via the platform of Curaizon™ called CuraData™. CuraToken is a utility token with the symbol (CTKN). The CuraToken will give holders access to Curaizon proprietary and anonymized medical data on the blockchain. With CuraTokens people can easily access Curaizon's technology. These tokens provide real time analysis on patient behavior and adherence. That's not all, CuraTokens through a token reward facilitates partnerships with medical and pharmaceutical organizations. With CuraToken, blockchain technology use will be enabled to manage authentication, confidentiality and accountability by giving everyone access to be in control of personal data, providing protection, security and compliance with all upcoming, required regulations which includes GDPR. Below are the token details of Curaizon
Ticker: CTKN
Token Type: ERC20
Platform: Ethereum
Available for sale: 250,000,000 CTKN (50%)
Softcap: 1,000,000 USD
Hardcap: 25,000,000 USD
Coin Price: 0.2 USD
ICO Price: 1 CTKN = 0.20 USD
Accepting: ETH
CuraToken Pre-Sales: 1 June 2018 – 8 June 2018
CuraToken Public Sales: 8 June 2018 – 8 September 2018. Please visit https://ico.curaizon.com/users/sign_up and get signed up to acquiring your tokens at a bonus rate.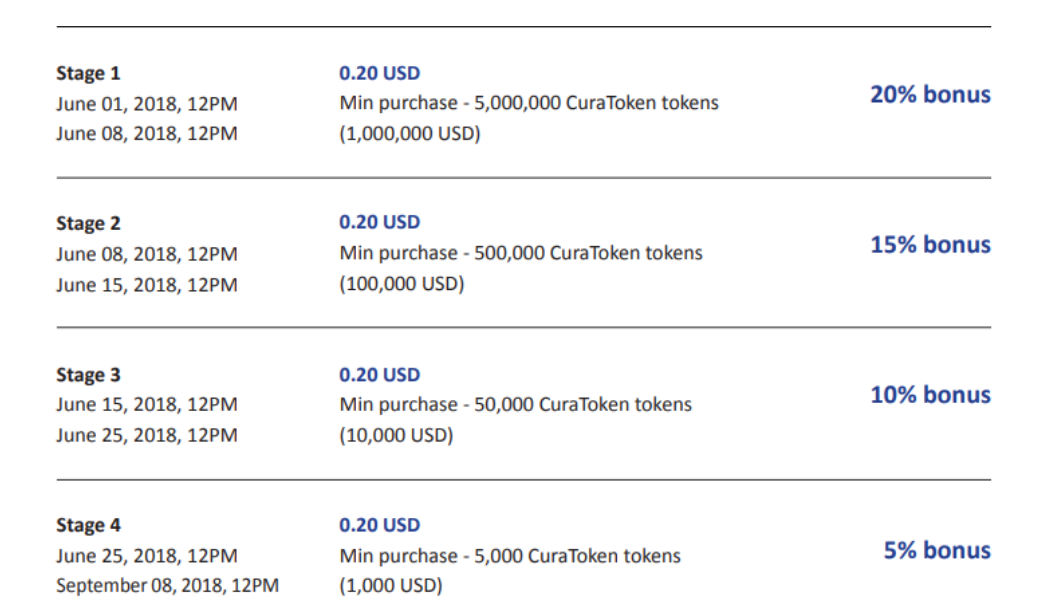 TOKEN DISTRIBUTION
Sale: 50%
Partner & Project: 15%
Reward program, bounty & advisors (divesting restricted for up to 6-months): 20%
Team (divesting restricted for up 12-months): 15%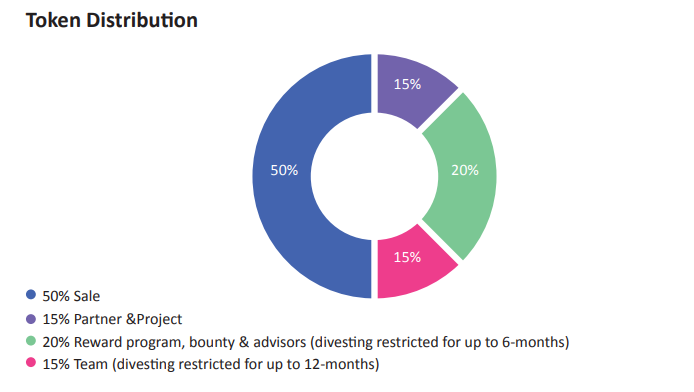 USE OF FUNDS
Technology development: 50%
Marketing: 15%
Operations: 10%
Business development: 20%
Administration: 5%
ROADMAP
January 2016: Curaizon™ begins development of drug-adherence technologies
Development of CuraServe™ begins in collaboration with
Gateway Technolabs
January 2017: UK Demonstration
CuraServe™ demonstrated to National Health Service
June 2017: CuraServe™ Testing
Internal testing & Review
October 2017: CuraServe™ Dashboard Creation
For patents, providers and health services
November 2017: Token Offering Preparation
Offering preparation begins
February 2018: Launch CuraData™ Alpha
First phase of CuraData™ available
August 1ST , 2018: Token Pre-Sale
50% of tokens go on sale with bonus
August 31ST , 2018: Public token sale
Remaining tokens are sold in public sale
November 2018: Launch CuraData™ Beta
Live integration with Curaizons™ data
February 2019: CuraData™ official release
commercialization of platform offering full access to our big data and advanced analytics
March 2019: Curaizon™ completes clinical trials and launches CuraServe™
Curaizon's adherence technology, CuraServe™, is made available to national health services.
April 2019: Roll out to key EU, ME & Commonwealth markets
Curaizon™ rolls out its adherence technologies to target markets, gaining traction creating mass data.
July 2019: CuraData™ platform experiences huge growth
As the user-base increases, our data dramatically expands and matures, providing significant growth in value
2020: CuraData™ 2.0
Fully integrated and full feature data trading and collaboration platform with patent numbers estimated
90+ million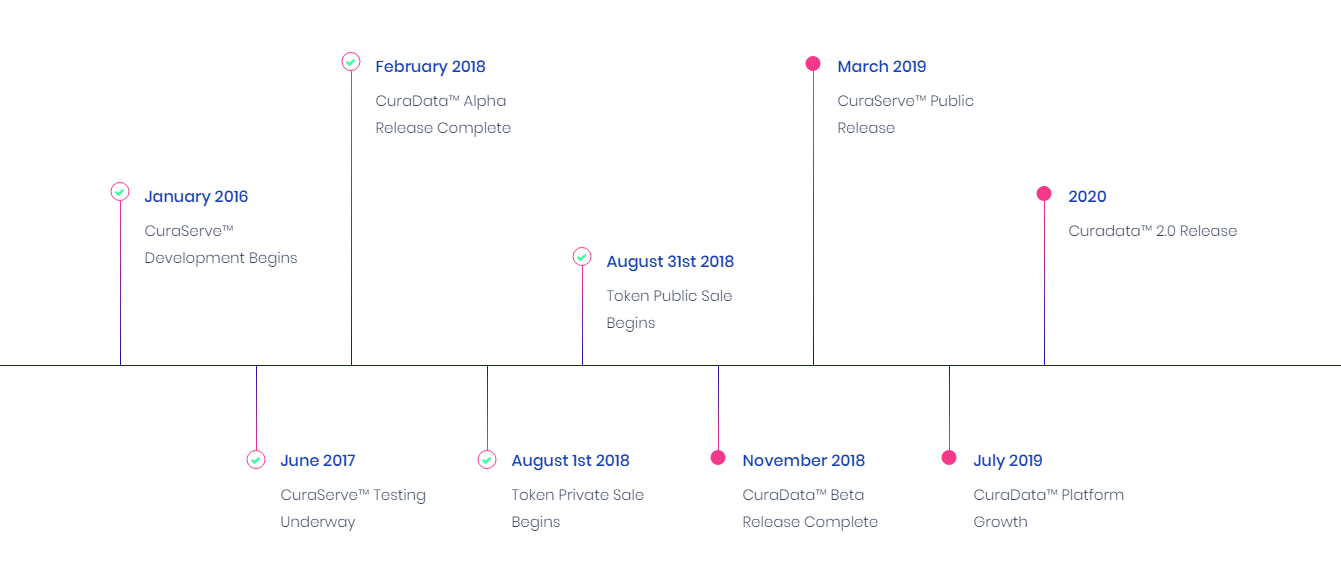 TEAM
Nicholas James Rumble: Chief Executive Officer
Chris Matey: Chief Operating Officer
Mark Nathan: Chief Financial Officer
Darran Trute: Chief Technology Officer (CTO)
Luke Lerdal: Chief Data Officer (CDO)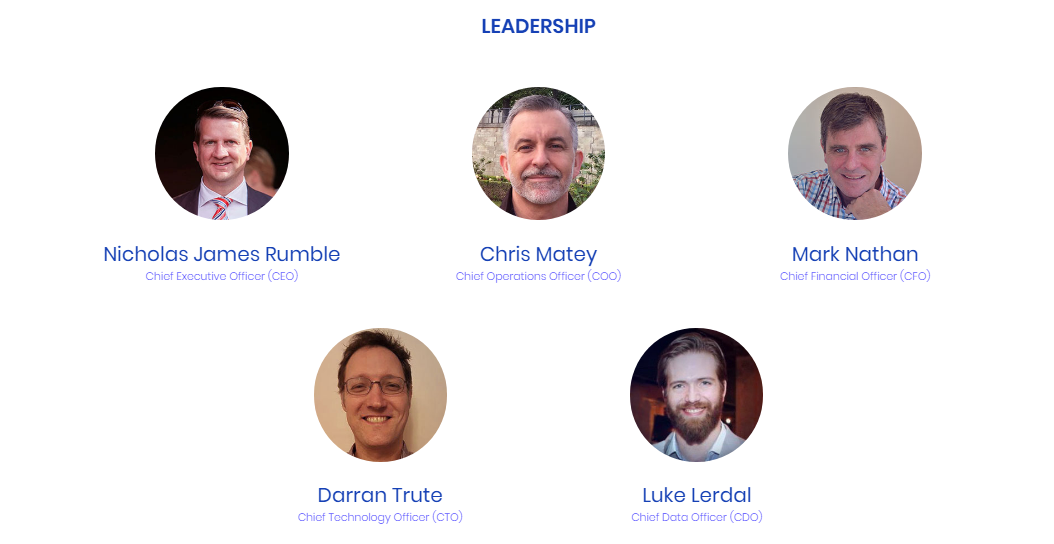 Andrey Verbitsky: Tokenomics Expert
Pencho Gavazov: Director of Business Development
Kristaps Kuhalskis: Creative Director
IcoBox: ICO Campaign Partner
Gateway Technolabs: Software Development
Innohead: Big Data and Predictive Analytics
Timengo: IoT, Cloud and security experts.
CLX: Tier-1 CPaaS provider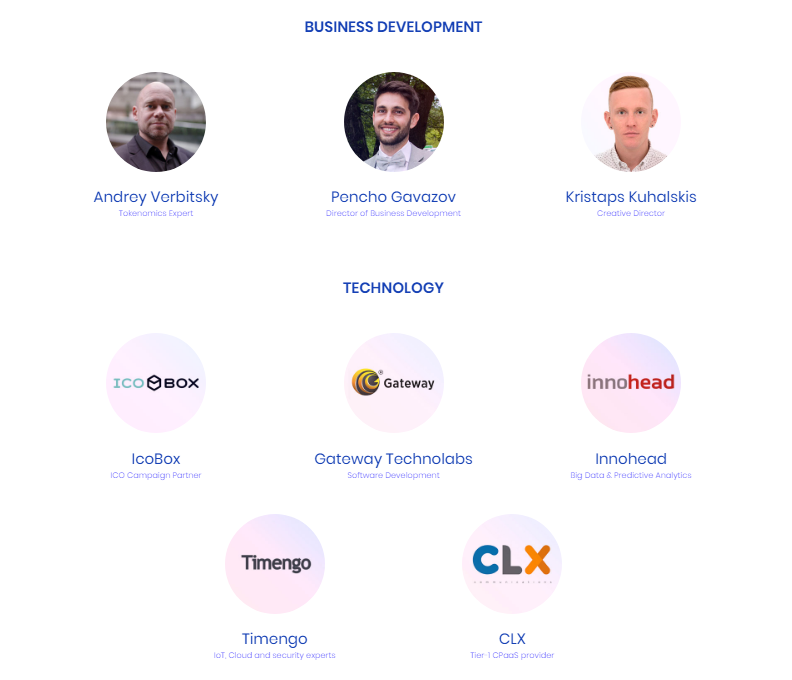 ADVISORS
Rory McCrea: MB BS, MSc, MECGP
Sarah Chilvers: BSc, RGN, RHV, MBA, DProf
Paraxel: Biopharmaceutical service provider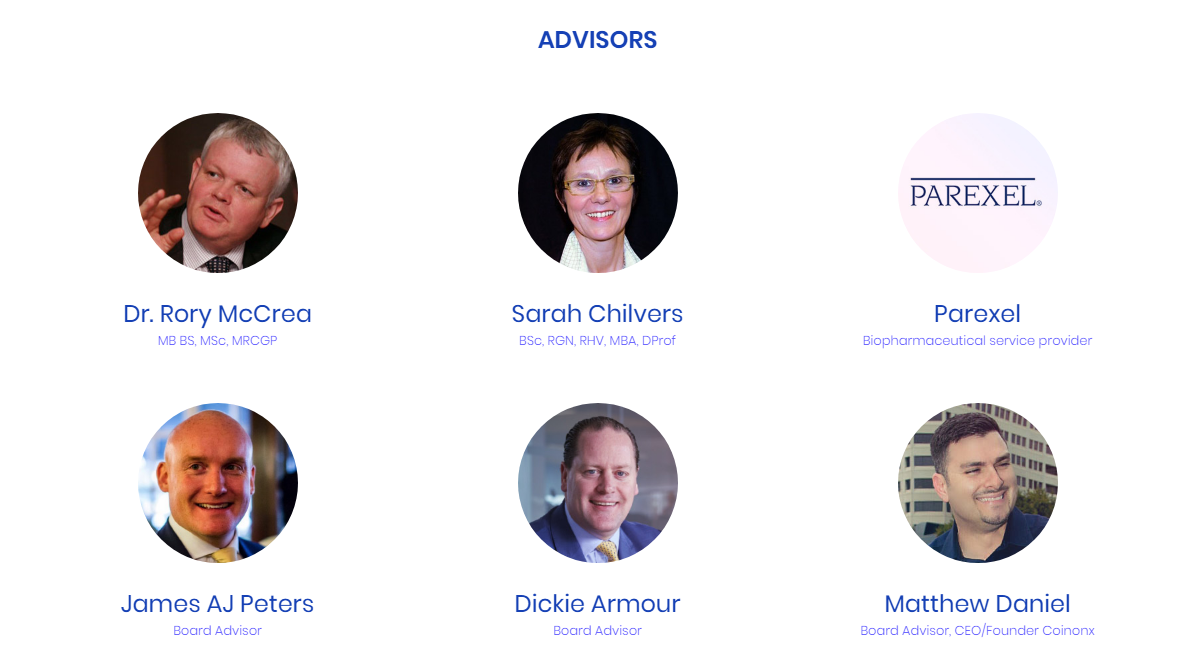 Ann Thread: https://bitcointalk.org/index.php?topic=4401662.0
Website: https://curatoken.curaizon.com/
Whitepaper: https://curatoken.curaizon.com/wp-content/themes/curatoken/White_paper.pdf
Litepaper: https://curatoken.curaizon.com/wp-content/themes/curatoken/Lite_paper.pdf
Twitter: https://twitter.com/curaizon
Telegram: https://t.me/joinchat/ILiK_Q7VBLOByz_7mMUgsQ
Facebook: https://www.facebook.com/curaizonltd/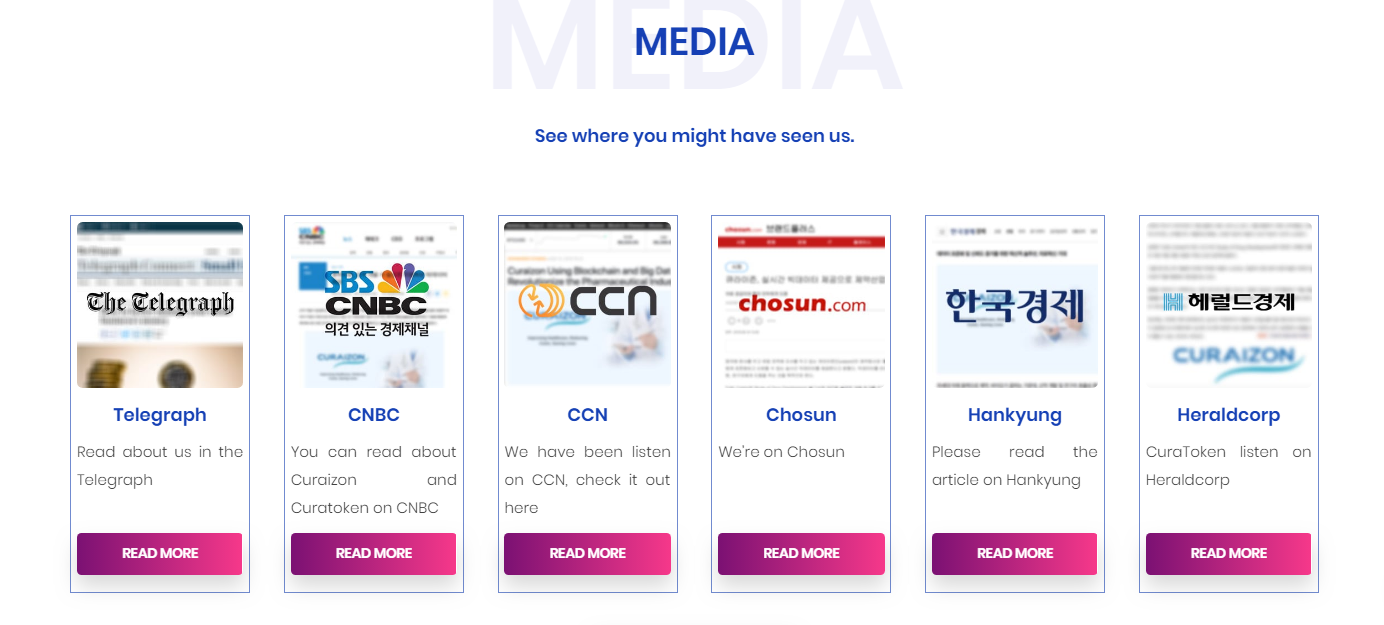 Written By: teejayrichard
Bitcointalk url: https://bitcointalk.org/index.php?action=profile;u=1265803
Wallet: 0x937fe2c8bd616344a9Be33fDEC04D6F15f53c20F