Cyber Capital Invest

Cyber Capital Invest is an online investment fund platform, aimed at people who would like to trade on the cryptocurrency market but due to a lack of experience or skills, don't know how to get started.
Today Crypto Currency is becoming mainstream. As a result, the profits to be made from trading Cryptocurrency have become very well known, through friends, colleagues and the media. Stories of people turning a small piece of capital into exponential growth, a large nest egg, by investing in and trading Cryptocurrency.
Although Crypto is becoming mainstream there is still an enormous amount of the population who don't fully understand how it works and how to use it. People who don't know how to setup a Crypto wallet, buy currency, read the market signs, in order to know when to trade. The Cyber Capital Invest mission is to offer our users the most flexible and secure cryptocurrency investment fund with a highly profitable business model.
Here traders provide their valuable advice and support so that users can gain from their expertise. They are guaranteed profits, even if they have not invested in the right skills or experience as skillful traders can help provide access to know how and also manage diversified asset portfolios. Besides crypto currency based trading CCI offers a profit sharing token that would help to grow the trading capital of the platform.
Basic Information
Token Name Cybercapitalinvest
Token Sale CCI
Crowdsale Tier 1 $0.14
Platform Ethereum
Presale $0.12
Private Sale $0.10
Restricted Countries No restriction
Token Distribution
60%
Reserve Trading Capital
4%
Development
4%
Marketing
4%
Administration
24%
Law and Legalisation
How Is Works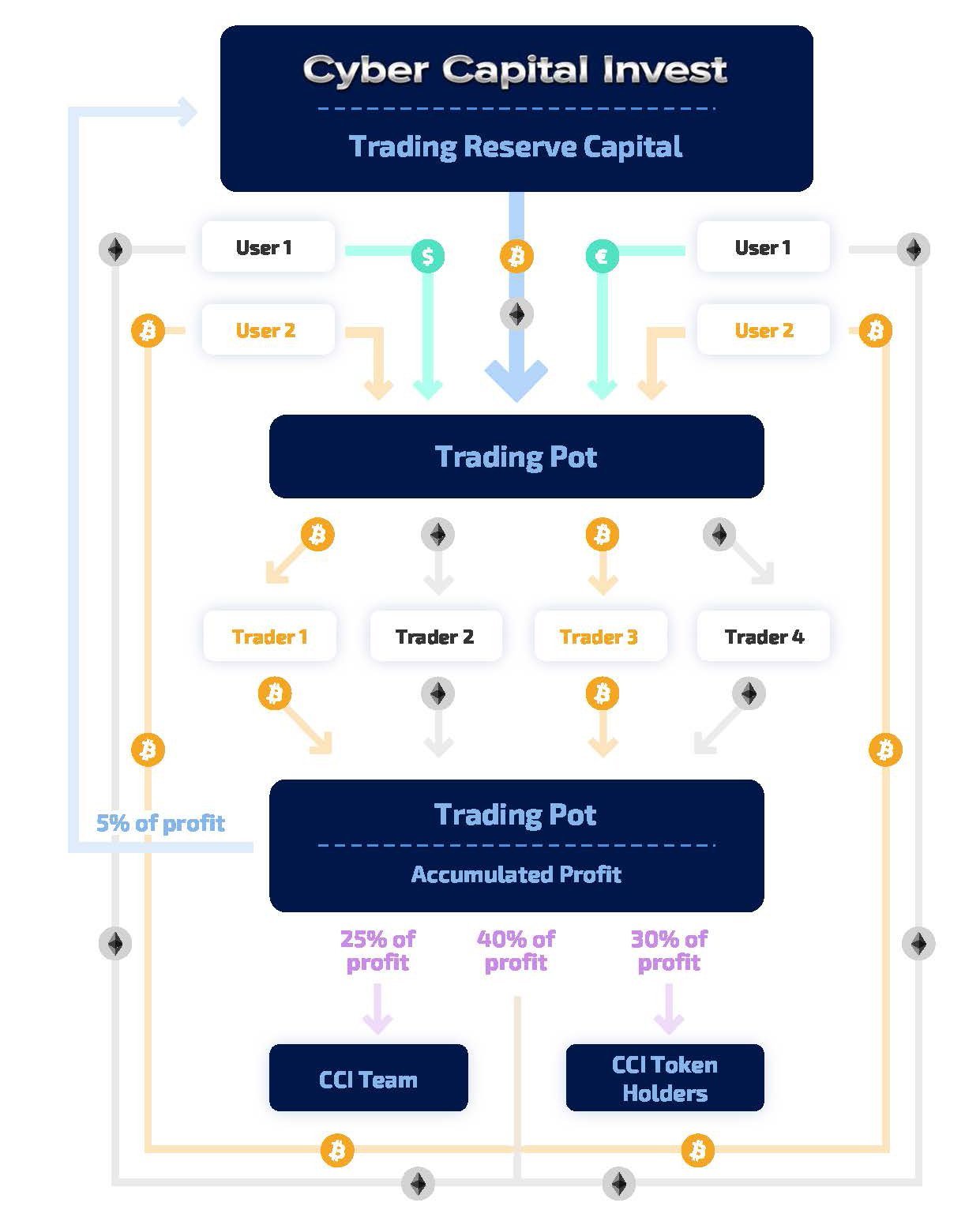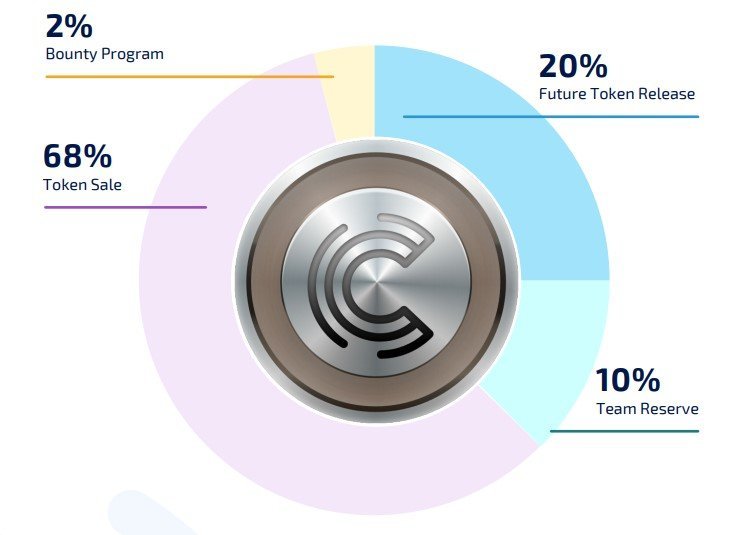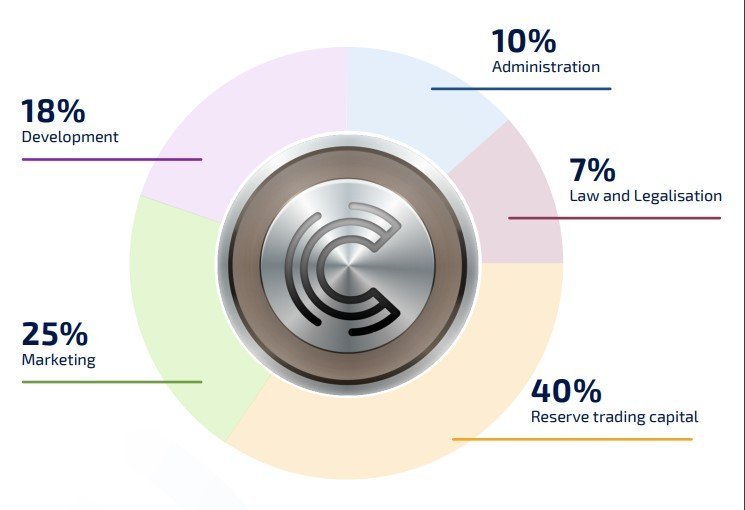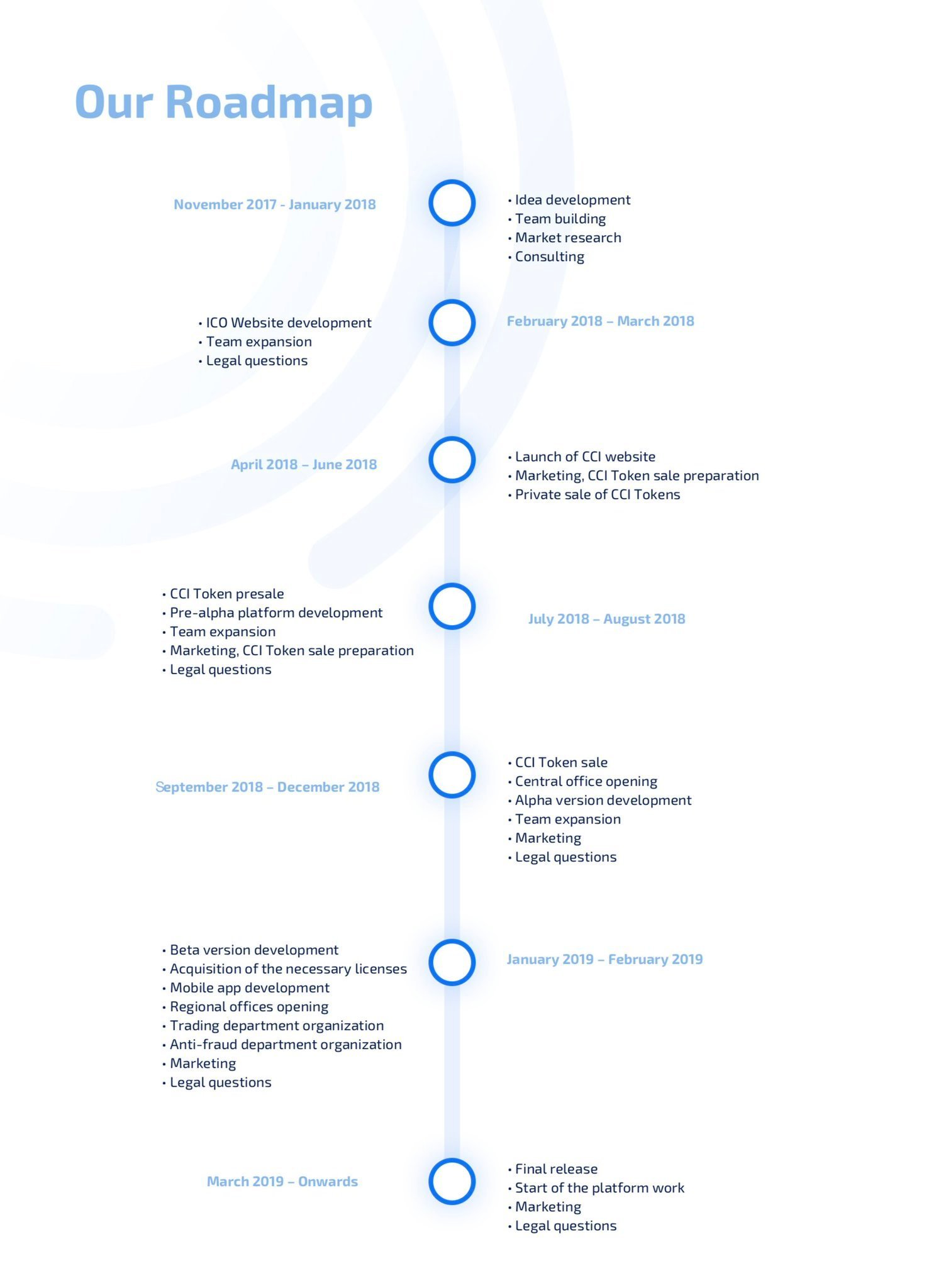 TEAM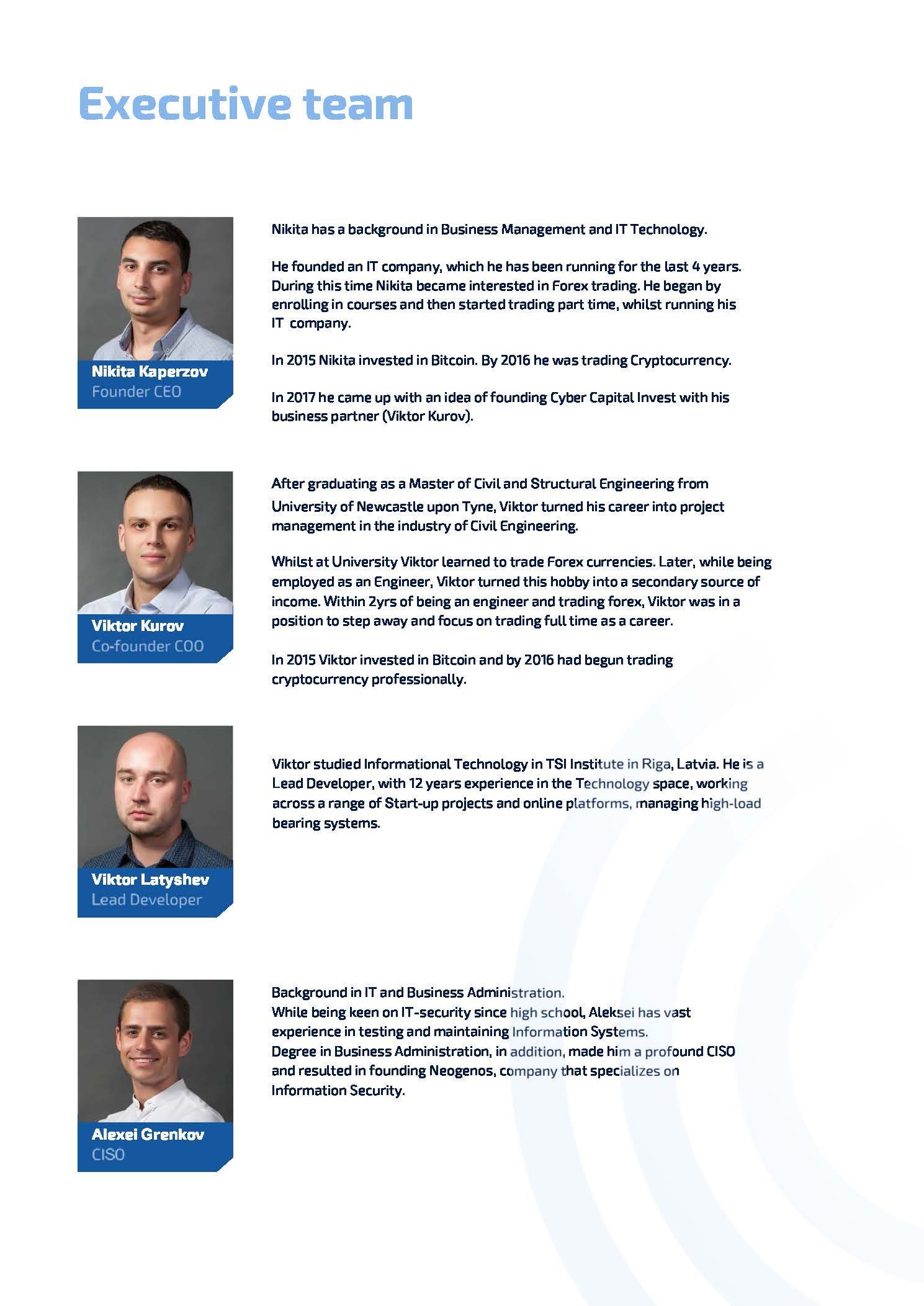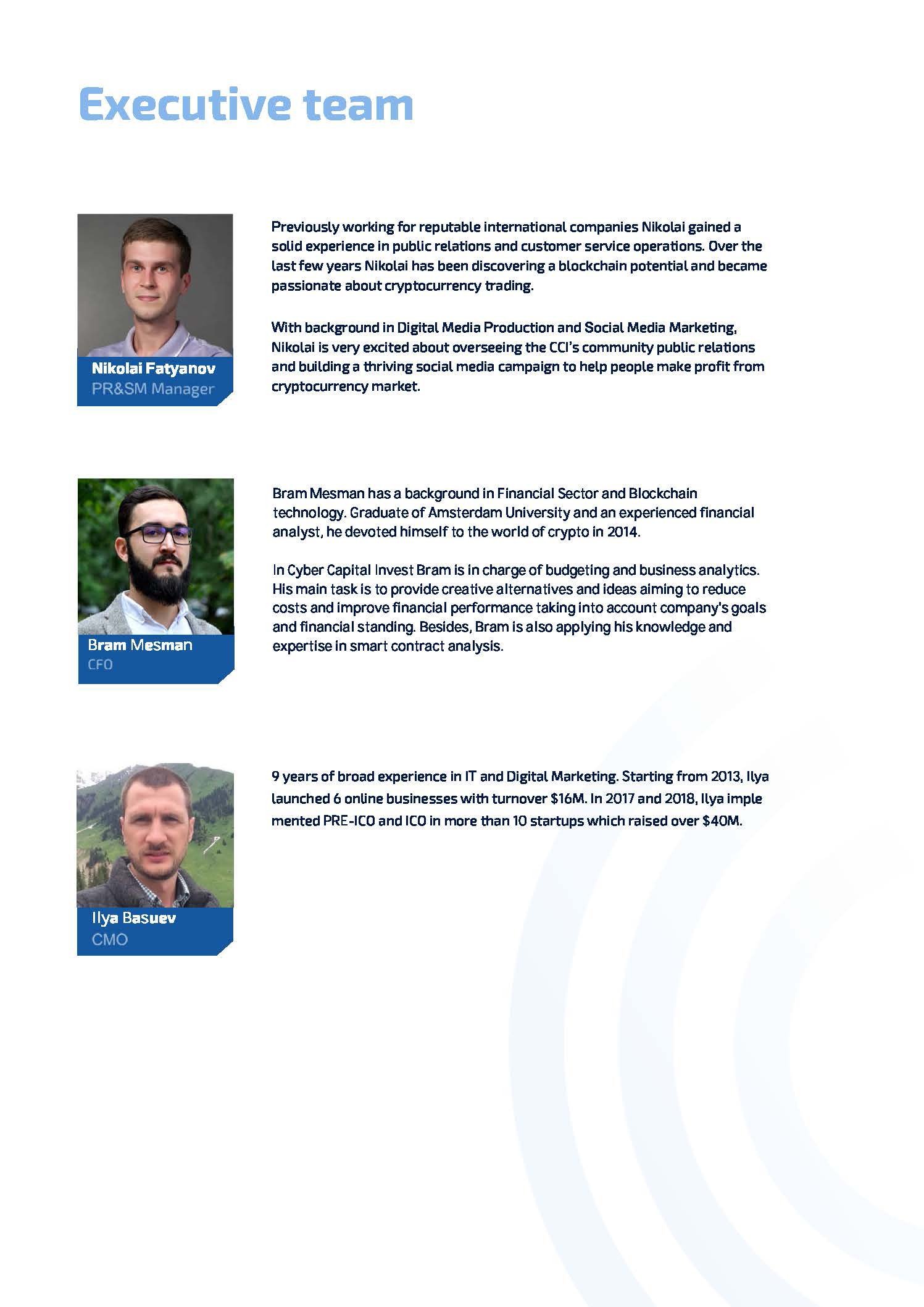 ADVISOR TEAM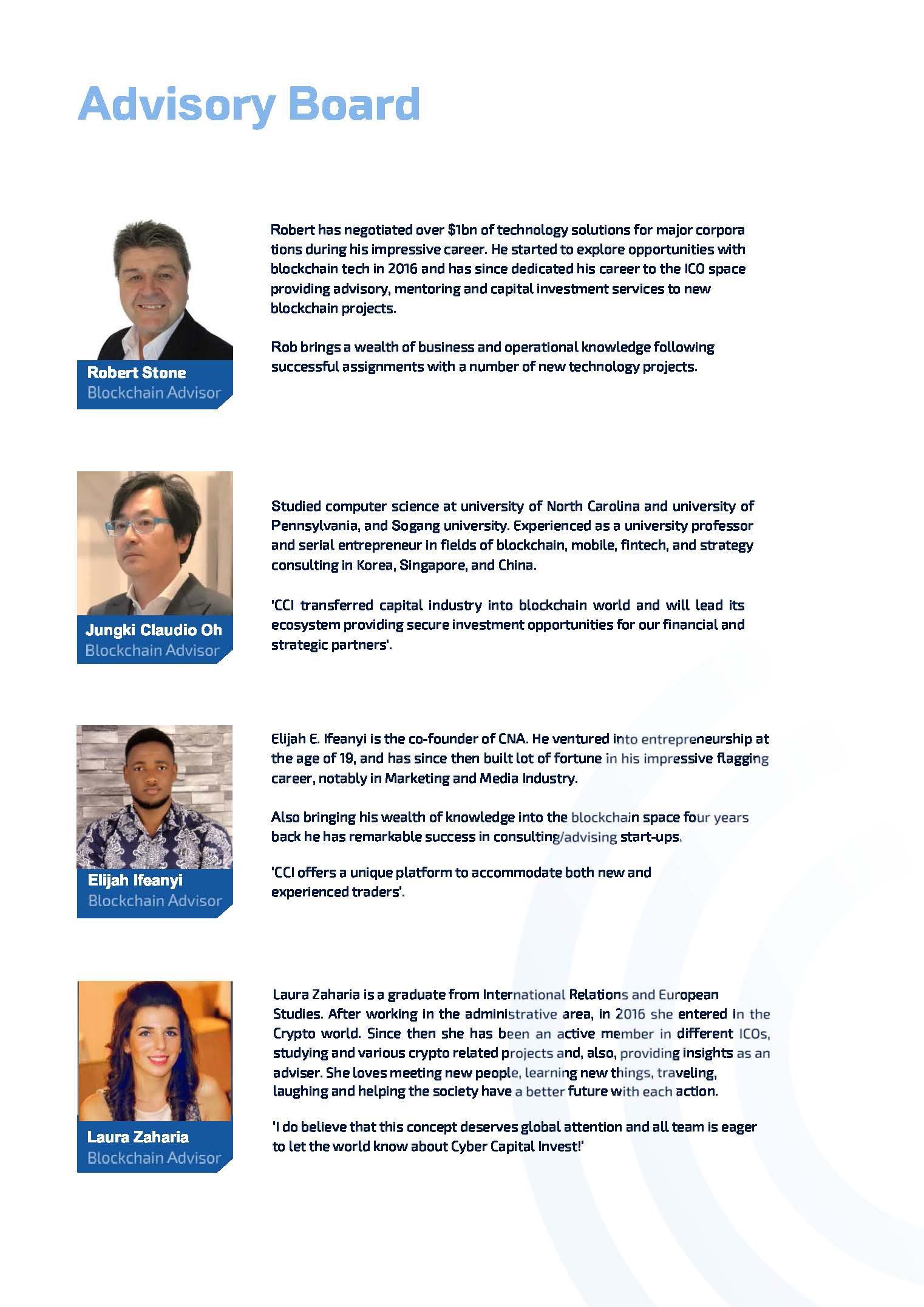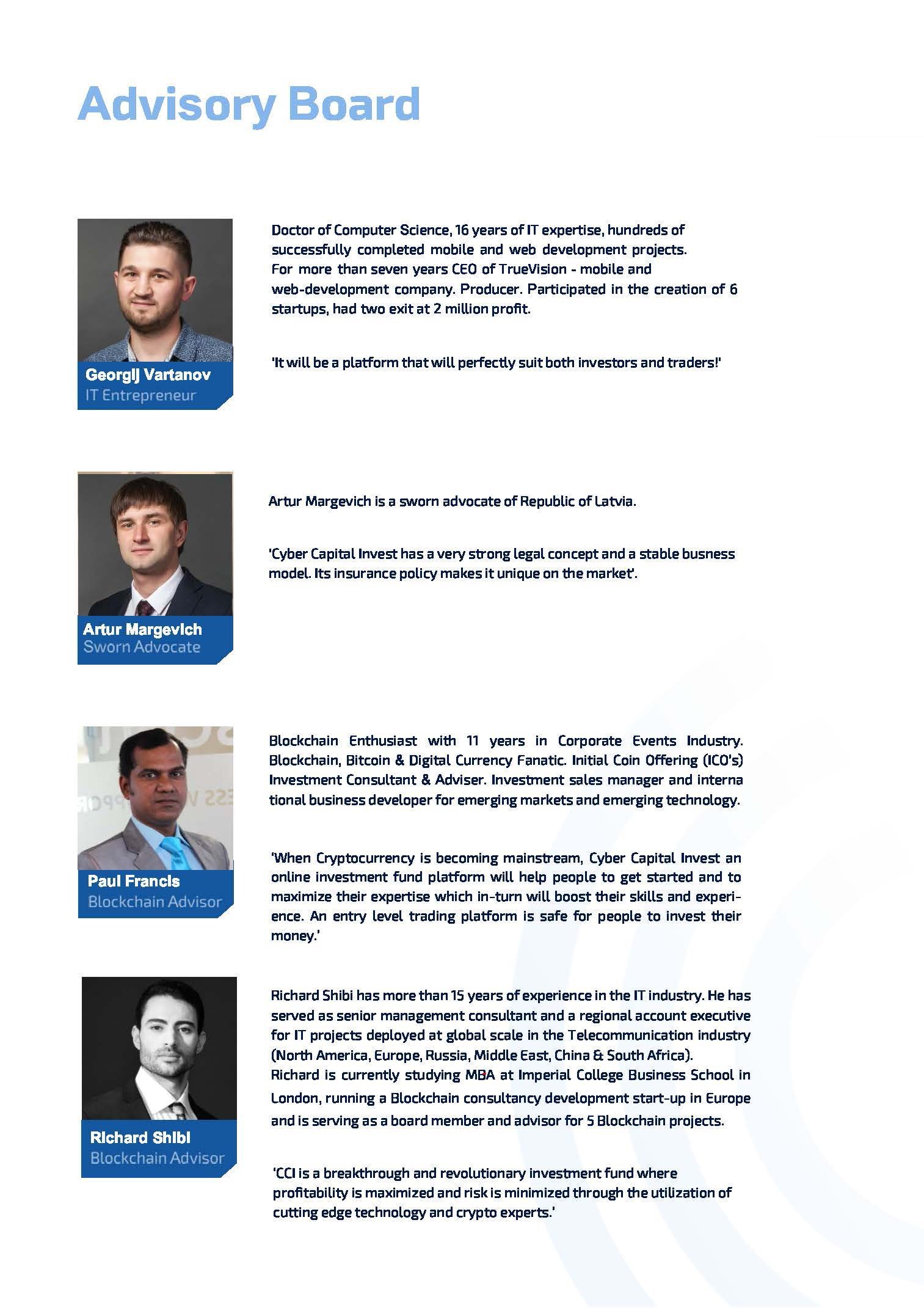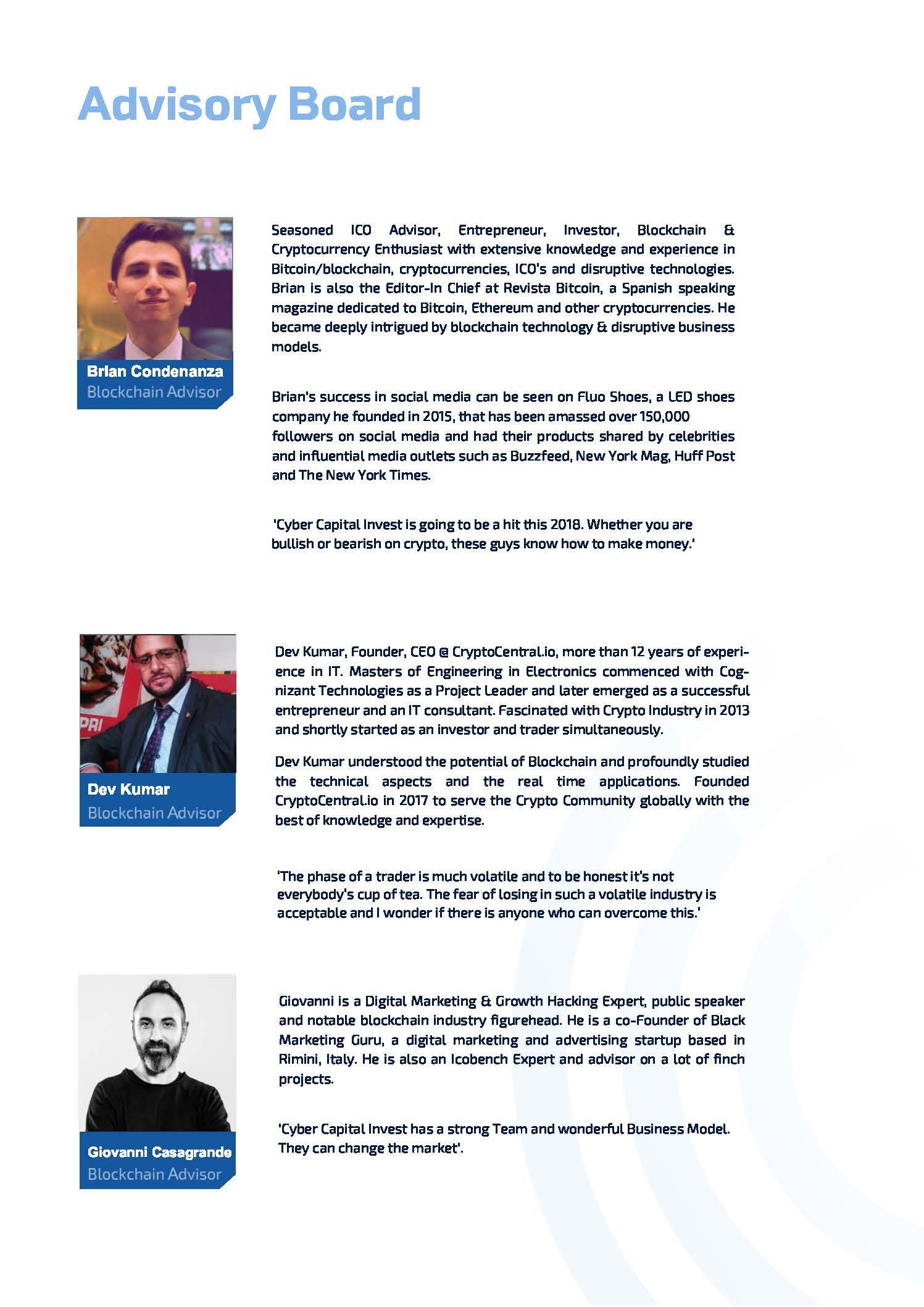 For more information please visit the following link:
Website: https://www.cybercapitalinvest.io/
Whitepaper: https://www.cybercapitalinvest.io/documents/CCI%20WhitePaper.pdf
ANN thread: https://bitcointalk.org/index.php?topic=4529009
Twitter: https://twitter.com/invest_cyber
Facebook: https://www.facebook.com/cybercapitalinvest/
Telegram: https://t.me/cybercapitalinvest
Reddit: https://www.reddit.com/user/cybercapitalinvest/
Medium: https://medium.com/@cybercapitalinvest
YouTube: https://www.youtube.com/channel/UCt9DPnt1rQzy7S5lTxZ-NTQ
Instagram: https://www.instagram.com/cyber_capital_invest
Discord: https://www.discordapp.com/invite/u4C2tSm