DATABLOC – THE SOLUTION OF EARLY DATA STORAGE MEDIA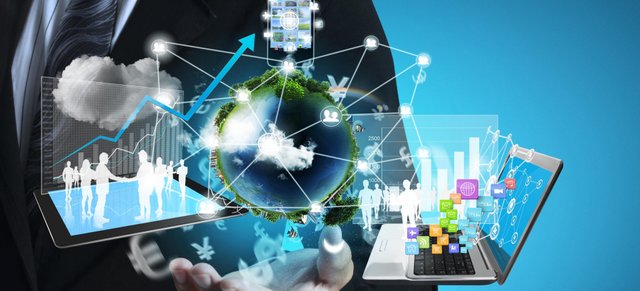 Every second on the planet tens of thousands of information files are created that store some kind of data system. This system can include absolutely anything: personal data, corporate, financial, data from IoT sensors, machine learning and much more.
Every year, the turnover of data generated increases by an average of 30%, which naturally shows rapid growth. This fact is a consequence of our life and oddly enough it is one of the most powerful disadvantages.


Problems
The problems and dangers that go around and around all this data is called a leak or theft of the same data. After all, agree that in life there is a type of data that is personal or encrypted and it in any case should not be compromised and certainly not fall into the wrong hands. But alas, the reality is that every year tens of millions of people become victims of cyber fraud and as a consequence lose their data. According to statistics, cybercrime causes damage worth more than $ 5 trillion per year. Which naturally is a very big problem.
Oddly enough, the reason for all this is the centralization of most storage systems. Moreover, many small businesses do not even have a proper security system against hackers. That is, any smart hacker can get into the system of a company and take all the necessary data without any obstacles. Unfortunately, due to such negligence suffer not only customers who have entrusted their data to such a company, but also the company itself, as this situation in most cases knocks them out of the rut of business and they fail, and in the future may be bankruptcy.
To somehow protect themselves and their data, many experts day and night working on the creation of unique security projects, the main task of which will be to reliably protect all types of data. And today we are going to talk about one of these projects.


About the project
The project itself is a new web platform called – DataBloc, which is required to connect corporate clients with service providers at the highest safe and reliable level, using modern blockchain technology.

What's more, DataBloc is a kind of software extension of StoneFusion that are in Silicon valley. To ensure all the necessary security, reliability and transparency of the system, a smart contract based on the Ethereum blockchain will be created, whose main function will be to transfer data from one client to another.

Advantages and features
In addition to smart contracts, StoneFusion also uses advanced "elastic" data hashing algorithms to provide a high level of protection. This elasticity is able to provide a more reliable data transmission system, as well as provide a seamless method of storage, using additional blocks in the blockchain network. Complements all this coding algorithm (reed-Solomon Erasure), which accompanies all types of data on all nodes and protects them from hacking.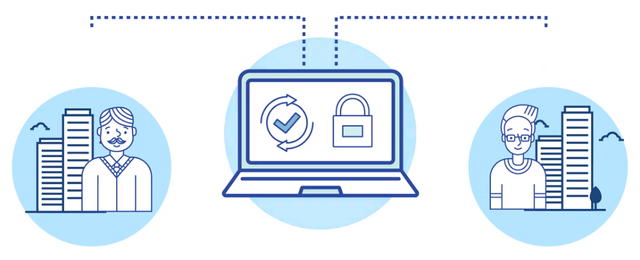 The convenience of StoneFusion is also directly dependent on its technical characteristics, so It can easily be compatible with any hardware wallet or device on which to store a sufficient amount of data. At the same time, StoneFusion can interact directly with other infrastructures, cloud storage and other backup systems.


The details of the ICO
As a unit of interaction, StoneFusion will use its token utility – STONE, which will interact directly with DataBloc and other companies. The use of STONE tokens is needed more as a link to produce transparent transactions between corporate clients and their users. After all, each STONE is backed by a smart contract, which means that each transaction is completely reliable, transparent and safe. The system will also offer royalty block (RBC) with which users will be able to earn up to 10% of the profits from the use of the DataBloc platform.
In total, the system will issue 200 million stone coins, with an initial value of 0.5 USD. During the pre-sale period, discounts of up to 40% will be available for each coin. At the end of its ICO, the developers intend to collect Hard Cap in the amount of $ 100 million.
The distribution of funds and tokens is as follows:

Conclusion
Given the pressing problems with the lack of a reliable tool for data security and transmission, I believe that the world should make every effort to solve these problems. And in fact, I am glad that over time there are such projects as DataBloc, which are ready to take everything on their shoulders and demonstrate first-class tools and communication conditions for all participants in this market.
But since my review is only a small part of all the features that the DataBloc platform and the software extension from StoneFusion conceals, I recommend to get acquainted with all the technical characteristics in more detail. All the more, that all necessary resources I already picked up by. You just have to go to the official resources of the project and get acquainted with their website and technical documentation collected in white paper. And that's it for me and see you soon!

Official resources of the DataBloc project:

 WEBSITE: https://databloc.io


 TELEGRAM: https://t.me/Databloc


 WHITEPAPER: https://databloc.io/DataBloc-White-Paper.pdf


 ANN THREAD: https://bitcointalk.org/index.php?topic=5116789.0


 FACEBOOK: https://www.facebook.com/DataBlocIO/


 TWITTER: https://twitter.com/datablocio


 MEDIUM: https://medium.com/@databloc


 REDDIT: https://www.reddit.com/r/Databloc/


 LINKEDIN: https://www.linkedin.com/company/databloc/


 YOUTUBE:https://www.youtube.com/channel/UCMefQliXUQz8EYAOZXWQAtg
Author: SanZoldyck
My BitCointalk profile: https://bitcointalk.org/index.php?action=profile;u=1045517;sa=summary
My ETH: 0xc57F5E28B98a12c8f4cC3f4C02d8B77546deF545