DataBlockchain.io – big data is available to everyone
The demand for BigData is constantly growing. If in 2015 the volume of this market amounted to 122 billion dollars, in 2018 this value will grow to 169 billion. And in 2020, according to forecasts of the world's leading analysts, the market capacity of BigData will exceed $ 220 million.
It is clear that the sphere of Big Data and business intelligence is the future. But there are not so many solutions on the market that would allow working with data efficiently. One of these solutions offers the project team DataBlockchain.io.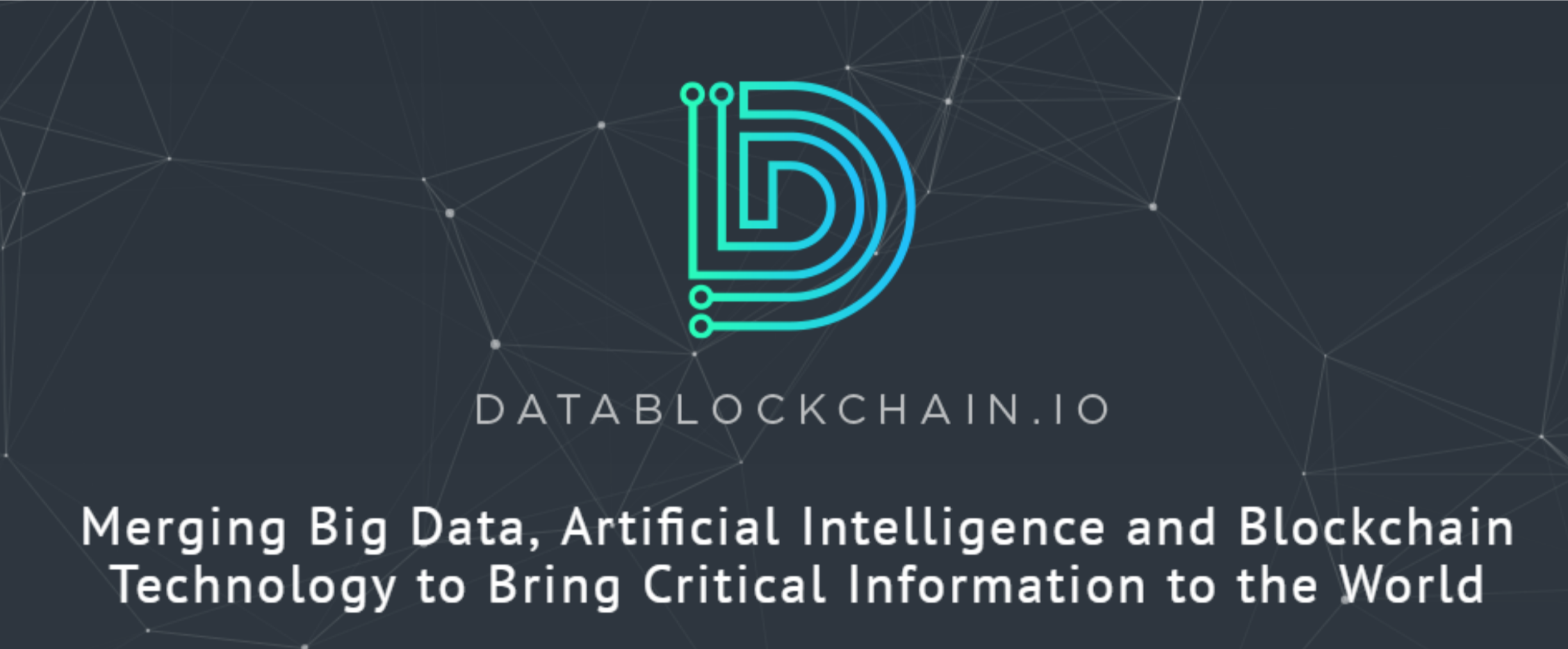 Problems
Large corporations and small companies are forced to constantly work with BigData to stay afloat. However, all organizations, for the first time in this market, face problems.
1. The high cost of data. Today only organizations that are included in the Fortune 500 can freely buy high-quality Big Data, this feature is not available for other organizations.
2. A lot of "unnecessary" data. Companies do not always need all the BigData they are provided with. However, they often have no choice – either to take everything or nothing. As a result, organizations not only overpay for big data, but also face challenges in processing it.
3. Activities of intermediaries. In the field of BigData, as in other industries, there are intermediaries. Because of them, the cost of BigData, which is already not cheap, increases many times.
All these problems are solved by the DataBlockchain platform.
What is DataBlockchain?
DataBlockchain is a global database on the blockchain.
It will bring together all the sources of information that are of interest to various organizations:
information from government agencies;
industry data;
voting result;
real estate market data;
information from credit bureaus and banks;
other information that is useful to companies that conduct commercial activities.
DataBlockchain does not just collaborate with the maximum number of sources that can provide useful information. DataBlockchain also has its own sources, from where the platform gets reliable information and immediately makes them available to a variety of organizations.
The DataBlockchain platform will solve all the problems we have discussed:
the data will be cheaper, and they can buy any company;
all organizations will be able to choose the information that they really need, and not to overpay for " garbage";
intermediaries are driven out of the chain since DataBlockchain works with data providers directly.
Advantages Of DataBlockchain
The platform DataBlockchain you can highlight several advantages:
the ability to monetize data – companies that have high-quality BigData, will be able to sell and replenish the budget;
the accuracy of the information – the data that enters DataBlockchain, carefully tested and evaluated;
ease of use – the developers DataBlockchain made easy to use platform, which will be able to attend.
ICO and token distribution
Cryptocurrency project DataBlockchain got the name DBCCoin.
For the needs DataBlockchain simultaneously created 870 million tokens DBCCoin, 520 million (60%) of which are sold. At the same time, 100 million tokens will be sold during the Pre-Sale.
IO DataBlockchain will be held for two months – from may 21 to July 21, 2018. The first month is given to Pre-Sale, and the main round will begin only on June 21.
The cost of the DBC Coin token during the Pre-Sale will be $0.08. After completing the pre-sale, it will increase to $0.12.
Below are the diagrams of the distribution of tokens and investments that the team will be able to attract during the ICO: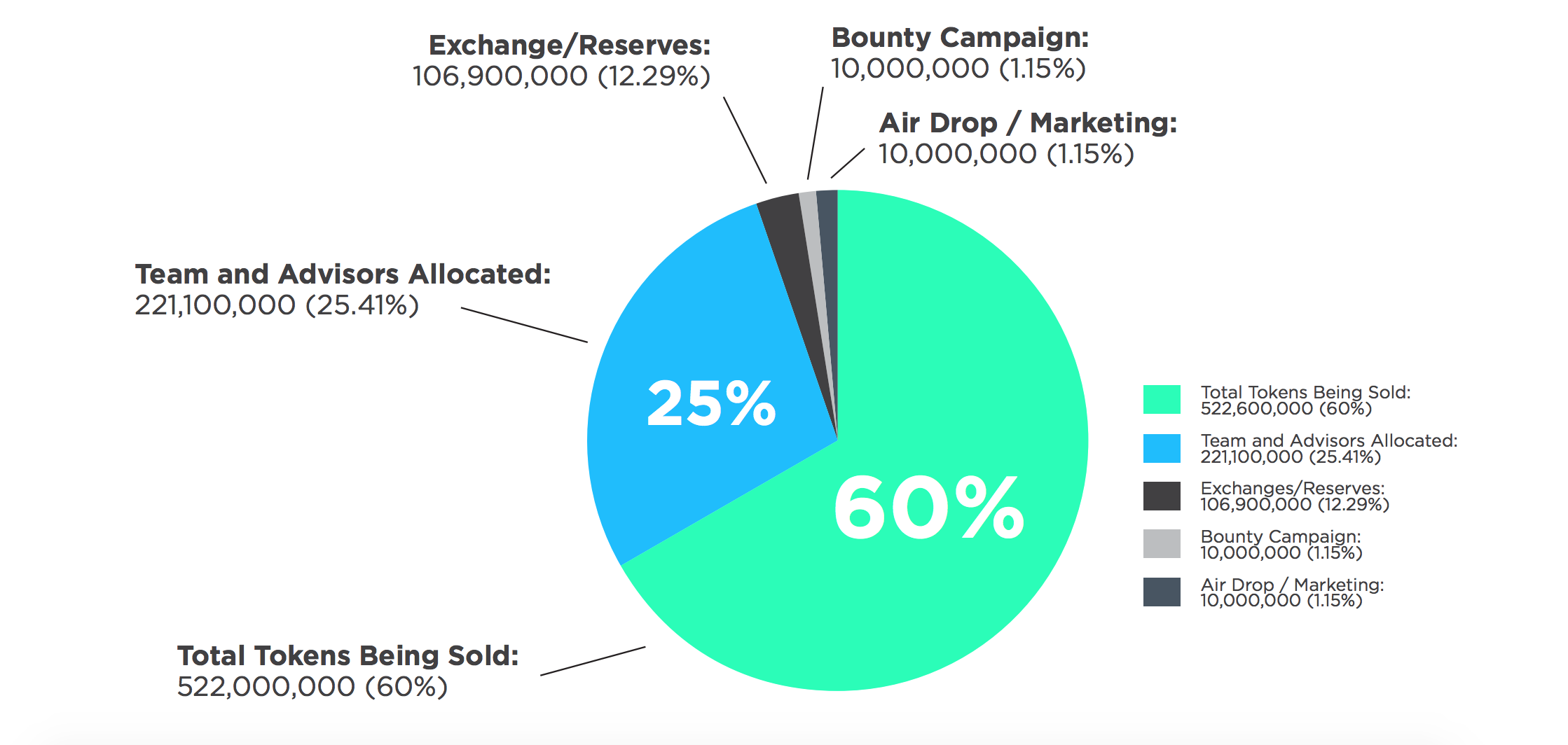 Conclusion
The issue of data safety has always been relevant, and I believe that the DataBlockchain project team will be able to solve all the problems in this area. If you still have any questions, you can learn all the additional information about the project in the official sources of DataBlockchain:
WEBSITE: https://www.dbc.io/
TELEGRAM: https://t.me/DBCIO
WHITEPAPER: https://www.dbc.io/pdf/whitepaper.pdf
TWITTER: https://twitter.com/DBC_IO
FACEBOOK: https://www.facebook.com/datablockchain/
BOUNTY THREAD: https://bitcointalk.org/index.php?topic=3637821.0
dragoz11
0x4aBD5F53FFAaFBd22705be185B9760CCE2ca9170