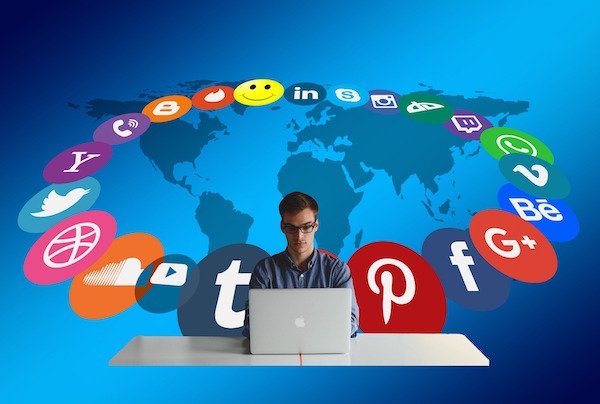 Have you ever wondered about what happens to all the images, stories and videos you post online?
The internet has become the most reliable source today for collation of user data with a high potential in digital marketing, research and investment opportunities. Your data as well as mine (Pictures, location, address, emails, status updates, videos, and so on) is experiencing a tremendous market boom!Website administrators, private data centers, and data miners are paid huge amount of money running in excess of millions to sell these data to advertising firms, research agencies, and even the Government for use in targeted ads, mass media influencing, and so on. Yes! You Guessed right, our data are being used to enrich themselves without our knowledge and benefit!
Just like Gold, silver, oil and other natural resources, Data has over time, come to be invaluable. According to research, data stored grows 4x faster than the world economy and influences both our economic powers and social value. This can be seen in the recent Facebook – Cambridge Analytical scandal that almost brought the company down, due to the misappropriation of user data.



WHAT IS DATUM
Datum is a data network that is built on the defying blockchain technology; featuring smart contracts that ensures your data remains anonymous to a third party without your consent. It is a decentralized data marketplace that ensures you have full control of your data – this includes personal data and also habitual data created as you surf the internet daily. Datum is also a platform to monetize these data at your own terms.
You still stay connected to all your favourite sites and apps, but make an income by sharing or selling the data you create on them. Datum is truly a game changer.
HOW IS DATUM BENEFICIAL TO ME?
Being a decentralized system, Datum sole goal is break the monopolistic powers of data mongers and restore full control of your data back to you – the creator. This means that you decide who has access to your data, and also how the data is being used. Also, Datum, as a data marketplace will facilitate provision of data to individuals, companies, research agencies, NGOs, and even the government effective access to your data, and at your own terms and conditions, and also at your set monetary value.HOW DOES DATUM ACHIEVE THIS?
Datum features key elements which includes, but not limited to the following:
Fast and Efficient – Built on the blockchain technology, Datum is lightning fast and data transmitted on the nework is immutable.
Smart contract – Datum implement smart contracts that ensures that data on the network is remains immutable.
DAT Token – As a unifying and decentralized network, Data storage and data sharing is achieved by exchange od the DAT token.
On-Chain Scalability – Datum leverages on BigchainDB and IPFS to ensure smooth scaleup as more users make transactions on the platform.
CONCLUSION
With the speed-of-light development in the technology of how we become more connected, there is growing concern about our data privacy. Datum is pivotal in this regard – restoring control of the user's data to the user, and providing an avenue to monetize the data according to user's term.
Site : https://datum.org/
Whitepaper : https://datum.network/resources/Datum-WhitePaper.pdf
BountyOx – @yarok22
This article was created in exchange for a  potential token reward through Bounty0x