Decentralized platform TO RENT AND SHARE VEHICLES
INTRODUCTION.

Blockchain technology is developing in ways in which we never thought possible and that is clearly evident as we witness a true technological Renaissance. Since the dawning of Bitcoin, which ushered us into the age of legitimate digital currency solutions, we have experienced profoundly brilliant minds come together for the greater good and that is worth noting. From Smart contracts, to Artificial Intelligence, new advancements in science and business are being integrated into the blockchain and as a result, we have seen an explosive growth in the markets with massive global attention. We believe that decentralized digital currencies like Bitcoin, Ethereum and many other digital coin will fundamentally change how the world views and uses money: cheaper, faster and safer transactions; more privacy and freedom; a significantly better user experience; and ultimately, more equality through giving everyone in the world access to the same financial system, no matter who they are or where they are from.Broad adoption of Blockchain technology has the potential of reshaping daily activities and industries and that is where Mix.Rent comes into the picture.

Mix.Rent is a decentralized car rental and service exchange. Thanks to the use of block technologies and smart contracts, the platform will provide its customers with the largest and most convenient database of all modes of transport, which is updated in real time. The decentralized model of the platform provides direct cooperation with a large number of tenants and vehicle owners around the world.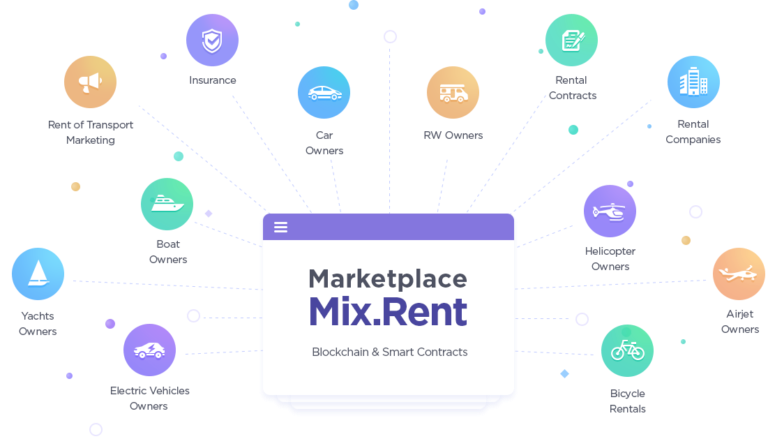 Mix.Rent is a fast growing platform for renting various types of vehicles. In the first year of operation, the platform registered more than 11,000 users, which listed more than 7,000 vehicles. The project is simple and understandable for all market participants. Anyone can make investments during the ICO and profit from this feasible and operational business, where everyone can benefit. The platform is important for both users and investors, which is confirmed by $ 100,000 of funding received from investors.
Mix.Rentset itself the task of becoming the world leader in the rental services market, creating high-quality customer service, and launching a business model that provides unlimited growth of the MIX token. ICO is carried out with the goal of transforming the business into a decentralized platform and reducing the time and costs of renting vehicles for all users, which will allow for rapid scaling of the business.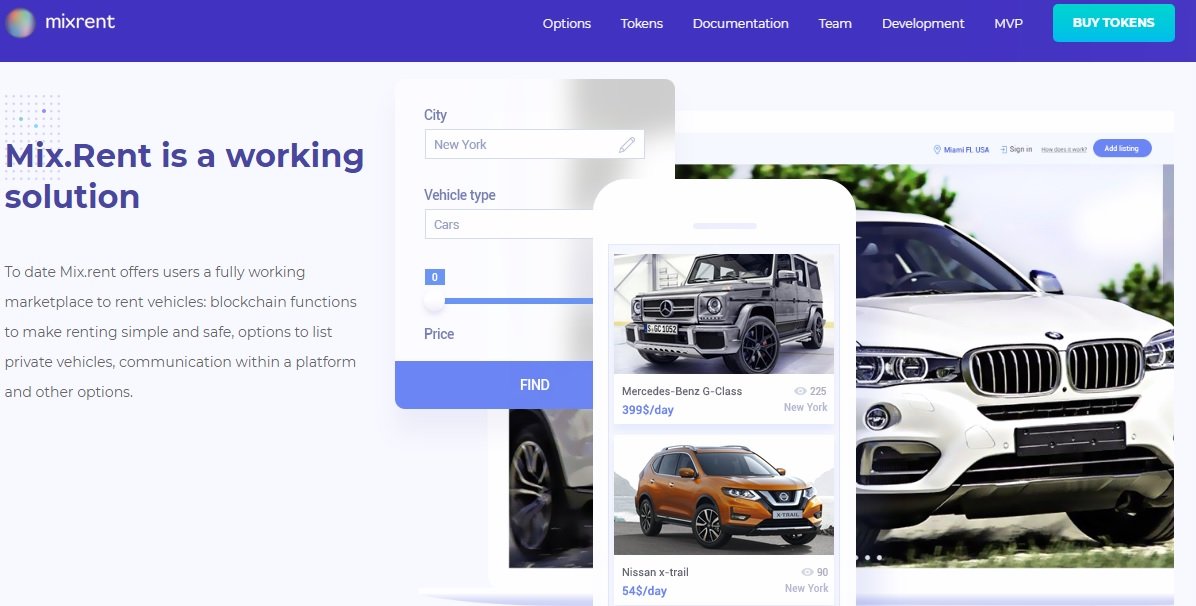 Mix.Rent is 80% of its revenue, providing owners with options such as:
Search advertising
Listing of additional vehicles in different categories
Potential rolling on the key through business partners of the network
Finally, the owners will be provided with a tenant rating based on certain parameters, such as style driving, cleanliness and other factors.
Currently, the Mix.Rent team has a fully functioning market. About half of the funds will be used for marketing purposes; about 30% will go to market development in the following areas:
-Creating an ecosystem of digital products
-Mobile applications
-Access to cross-platform
-Multilingual support
-Developing API for partners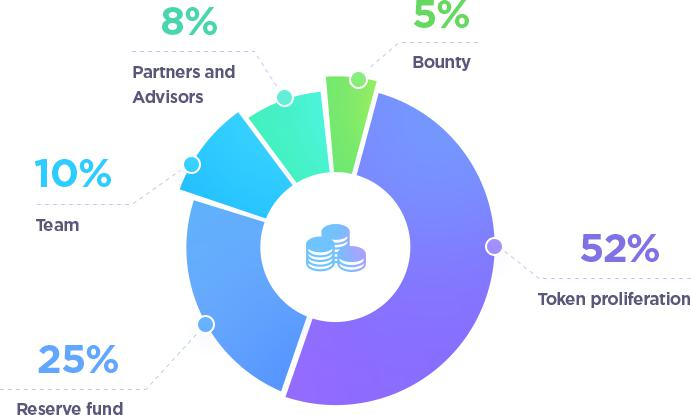 If the amount of sales of lexemes (Soft Cap) is less than $ 1 million, then all funds will be returned to participants (net of transaction costs). All reimbursement of costs must be returned within a certain period of time from the moment the sales of MIX markers are completed.
Information about PPI:
Token :the MIX
PreICO Price 1 the MIX = 0.00071 the ETH
Price 1 the MIX = 0.00085 the ETH
Bonus Available Market
MVP / of Prototype Available Market
Platform Ethereum
Accepting The BTC, the ETH, XMR, XRP
Soft cap 1,000,000 USD
the Hard cap 30,000,000 USD
Country Ireland
Whitelist / KYC KYC
Tel Restricted areas USA
More detailed information can be obtained from the technical documentation of the project:
Website: https://mixrent.io/
Technical documentation: https://mixrent.io/documents/wp_en.pdf
Facebook: https://www.facebook.com/mix.rent.team /
Telegram: https: // t.me/mixrent
Twitter: https://twitter.com/MixRent
Author: mhizbam
My Bitcointalk profile: https://bitcointalk.org/index.php?action=profile;u=2103401