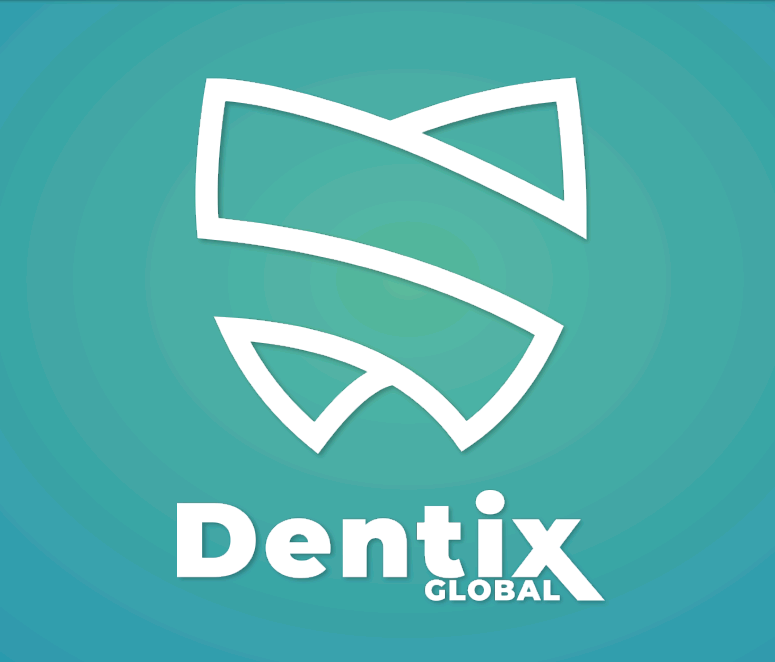 Dentix is creating a globally distributed, user-centric Dental Electronic Health Record platform, which will enable patients to give access to their dental records to in-network professionals in a transparent and secure way.
More so, Dentix will create auxiliary services that will enable Dentists to drastically improve the quality of service provided. Users will be able to leverage their dental data to power a variety of applications and services.
OUR MISSION
Our mission is to overall improve dental care industry by adding multiple layers of security, availability and communications between dental professionals and their patients.
Dentix global is putting all of its efforts toward improving the quality of dental care worldwide by reducing the treatment costs, improving costs transparency and creating a dental community. The DNTX Token was created is created to help assist Dentix Global with our mission by empowering its' community to have an active role in Dentix ecosystem. Patients who use and implement these tools will receive Dentix tokens as a reward, which they can use later to pay for their dental treatments and other in-network services.
Our main goal is not to compete with other cryptocurrencies, but to provide a solution for the dental care industry through means of blockchain technology.
DENTIX DEVELOPMENT PHASES
Phase 1: Electronic Health Record (EHR) Platform
Since early 2016 DENTIX has been in the process of architecting, development and perfecting an EHR platform that would be easy to understand, implement and use for practicians as well as being informative and accessible for their patients. Though there are many safety and privacy features that are currently implemented in the platform, we always felt that we need "just that one more layer of assurance." By implementing blockchain into Dentix as it exists today, we will create a platform that will assure optimal autonomy, trust, speed and safety thus mitigating any risks in connection with manipulations.
Phase 2: Dentix True View(™) Platform Development
We are implementing True View – the one-of-its-kind patient review platform that will allow the patient to leave a review, which can be generic review of the overall experience, or patient will have a choice to "drill-down" and review every single procedure that was completed and signed for by a practitioner during his or her visit.
Reviewers will have the ability to post anonymous reviews or to reveal their identity. Those who have shown their face will be rewarded with a higher amount of DNTX Coin than an anonymous reviewer.
These reviews will be highly beneficial to the dental practice, as well as individual practitioners, as it will increase trust in the reviews received and will be automatically perceived as an honest review. Our review platform will lay a solid foundation for market researchers worldwide.
Phase 3: Dentix Mobile Application Development
Dentix mobile application will be centred around patient experience within the Dentix ecosystem. It will boast an array of helpful features, such as:
• Access to treatments performed and planned;
• Education module with detailed steps on performing
recommended after-care procedures, with built-in reminders;
• Payment information and detalization;
• Appointment scheduling and confirmation modules;
• Private messaging module;
• True View (™) review module;
• In-network practician location module;
The app will be essential for children as well by providing means of forming dental hygiene habits at a young age and preventing the formation of dental problems in the years to come.
Dentix mobile application for providers will ensure that there are no scheduling conflicts by dynamically synchronising Dentix Practice calendar with personal & vacation calendars of the provider.
Phase 4: Public API Development
To address the interoperability concerns with non-blockchain vendors and applications, an array of proxy servers will be deployed. Proxies will translate incoming and outgoing requests coming in and out of Dentix Platform.
By implementing the proxied API solution Dentix will be the only decentralised EHR platform that is 100% compatible with non-blockchain applications.
TOKEN DISTRIBUTION



• 70%: Total ICO distribution to the community;
• 15%: Tokens allocated for marketing and loyalty purposes;
• 9% Reserved for the founders and management of the ICO;
• 3% Reserved for ICO partner advisers;
• 3% Reserved for "Bounty" campaign team;
ROAD MAP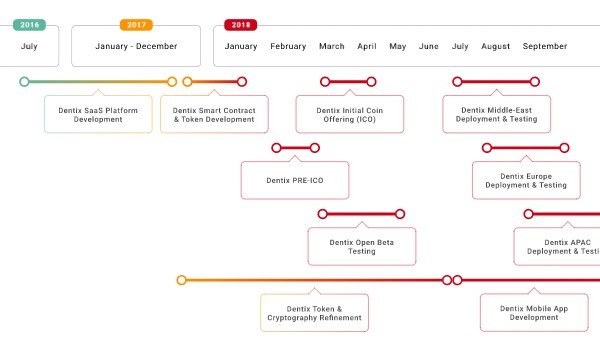 For more information please visit:
Website: https://dentix.io
Whitepaper: https://cdn.dentix.io/docs/dentix_whitepaper_latest.pdf
Facebook: https://www.facebook.com/Dentix-Global-171003313661699/
Twitter: https://twitter.com/dentixglobal
Telegram: https://t.me/dentixglobal
Medium: https://www.medium.com/@dentix
Author: Crator Touch
BCT Profile: https://bitcointalk.org/index.php?action=profile;u=1612381