DESICO ICO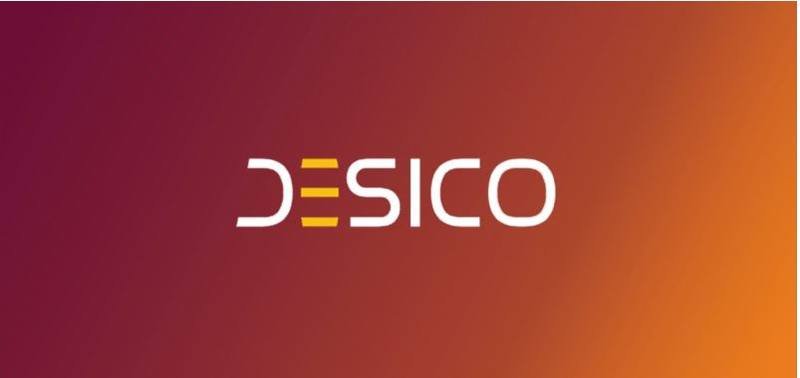 The creation of blockchain technology and system of decentralization has a positive impact on the promising startups funding. The venture capitalists don't hold a monopoly on making early investments into promising businesses any longer.
The key aim of Desico is to issue, buy and sell security tokens. Desico intends to reform the system of venture capital monopoly by issuing security tokens within the ecosystem. Tokens will be accessible for users worldwide. Nowadays security becomes a tradable financial tool. Almost all members of blockchain community agree that the next stage of blockchain technology development is the creation of security ICOs. Nowadays the major problem facing ICOs is the absence of legal regulation.
The Desico platform entering stages
When ICO founders want to issue security tokens within the Desico platform the ICO creators have to meet with the Desico team in person because their business model should be verified. The verification process consists of the following stages: first of all those, who run Desico platform should know better their customers, realize their aims and abilities. Then the process of anti-money laundering control proceeds. Among those who will provide services at Desico platform are experts from diverse fields: lawyers, developers and other professionals. They are not team members. After this procedure, security tokens can be issued by ICOs. Then they can be bought by investors.
https://www.youtube.com/channel/UCVi7k-JSG2sqqQnOmIMMvaw?view_as=subscriber
To purchase security tokens on Desico platform tokens are supposed to be used. Those who hold Desi tokens can be rewarded with unique investment rights. They could have discounts and possibilities to invest in any startup in early stages. As far as the number of ICOs will increase on the platform, the amount of the Desi tokens will be limited. The Desico platform is created in the way that the security tokens issued at the platform can be exchanged which means that they are tradable. Among the advantages are liquidity and high token value, they lead to investors attraction. Desico suggests a transparent and legal opportunity for issuing security tokens.
The key components of Desico Ecosystem
1. Full legal compliance.
System is supposed to act under the legal frameworks of Republic of Lithuania, controlled by European Central Bank. It will operate with an accordance to established laws.
2. Infrastructure for launching an ICO.
Desico assumes responsibilities to help startups by providing them with necessary technical support, documentation and marketing packages. Tokens Desi will be used by ICO creators to pay for all the services provided on the platform. For investments Desi tokens will be used as well.
3. European e-money license.
Thanks to European e-money license the platform customers can use crypto and fiat currencies for business and exchange cryptos to fiat.
4. Built-in exchange.
The exchange operations are transparent. The exchange is controlled by the Bank of Lithuania what gives an extra financial security and trust for Desico platform users.
5. Desico community.
Security tokens give an opportunity for ICOs to get a good income on a global scale at an early stages.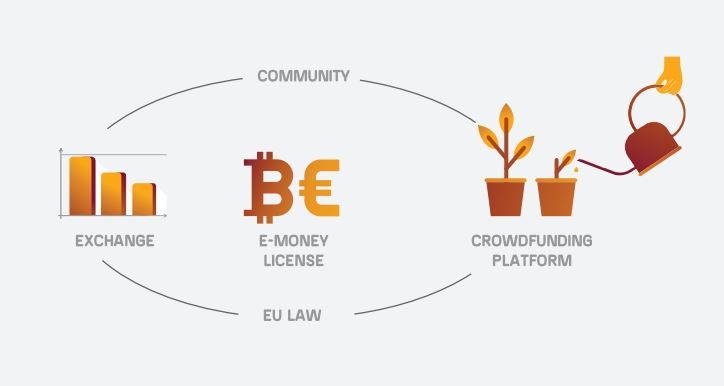 Desico is supposed to check and filter the projects for illegal activities before admitting them to the platform. Desico is looking for those investors who will not only invest in ICOs but will participate in the project development as well.
Token Sale Plan
Security tokens may include the following properties:
-Security tokens holders can share the company assets.
-The security tokens having a part in a proportionate increase or decrease of the token holdings in relation to changes in the company assets or capital stock.
-Holders of security tokens can receive dividends or other forms of payments associated with the financial results of the business.
-To have the right to participate in company shareholders with or without voting rights.
Startups will be able to attract investors and issue security tokens keeping in the straight and narrow. Desico can unite entrepreneurs and crypto admirers, those who are looking for possibilities to create a security startups. Desico creators confirm that this platform will aid the worldwide crypto community and help with the adoption of cryptocurrencies.
What should be also mentioned is that the Desico will be organized in Lithuania. Nowadays Lithuania is the leader among European countries supporting innovations in financial sphere. There is an attractive environment for fintech companies. Bank of Lithuania has created a friendly infrastructure for non-banking companies providing them with e-money license.
Disclaimer
This review by Bonanza Kreep is all opinion and analysis, not investment advice.
Links:
Website: https://www.desico.io/
WhitePaper: https://www.desico.io/docs/Whitepaper_240518_v2.pdf
Telegram: https://t.me/desicochat
Facebook: https://www.facebook.com/desico.io/
Twitter: https://twitter.com/desico_io
Medium: https://medium.com/@desico.io
ANN: https://bitcointalk.org/index.php?topic=4381230.0
Author: Nyosop