DESICO – The world's first platform to issue, buy, and sell security tokens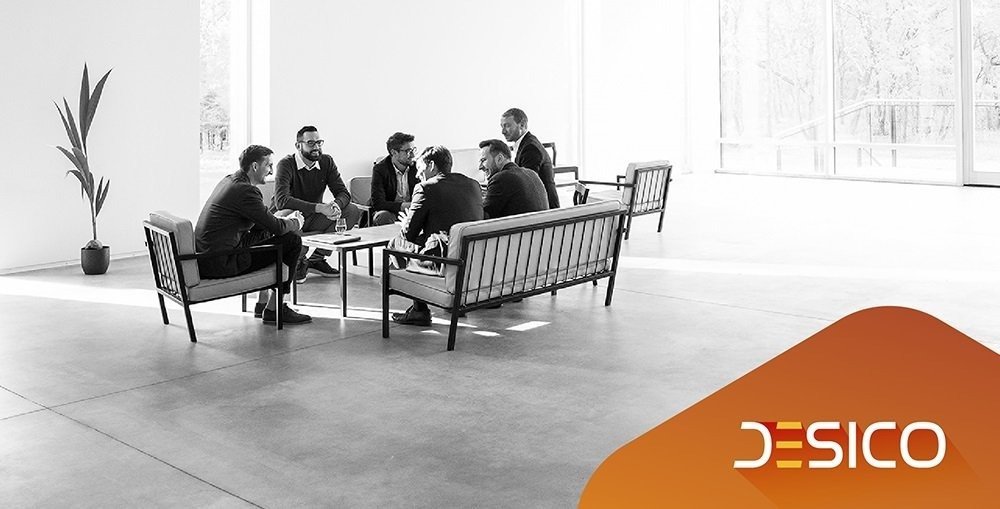 After my research, I found this project in which I really put my faith: DESICO. Very likely you haven't heard about them, project is made by great team members. Nevertheless, guys have an advantage, many other teams does not: already existing product made on a very perspective field. But these are not all pluses I found in this project. Below you can read the analysis and decide on your own, do you want to send some pennies to the pot.
Security Tokens can well be the next big megatrend of the blockchain revolution. But before the security tokens, we have seen the emergence of these trends in the blockchain revolution: Cryptocurrencies, Smart Contracts, Utility Tokens, and now Security Tokens
Securities are tradable financial assets such as bonds, debentures, notes, options, shares (stocks), and warrants. If we take the example of stocks, you might understand that it is a way to own a part in a company without taking actual possession of it.
Companies and governments use this method to raise money from capital markets from various investors. And then these investors are promised a return back programme in the form of dividends or interest rates or share of company's profit in some form or other.

DESICO is the world's first platform to issue, buy, and sell security tokens in full compliance with the law. Its ecosystem will disrupt the global $155 billion venture capital market by introducing security tokens through blockchain.
DESICO is going to operate a platform and ecosystem for companies to issue security tokens while being fully compliant with laws. This should pave the way for making it much easier for companies to launch security tokens instead of utility tokens. With the help of DESICO, hopefully, security tokens can really start to gain in popularity among people holding token sales. There is a huge potential market for this type of service. DESICO aims to provide a low cost and fair solution for businesses to raise capital. Within the DESICO ecosystem, a utility token will be used to act as a payment method. Token holders will also receive priority when it comes to purchasing new security tokens. The company is registered in Lithuania and will be fully legally compliant. DESICO will help businesses with many aspects of launching a security token. They will provide support for organizing a company, preparing initial coin offering documentation, marketing, and technical support. Businesses will have this support throughout the fundraising process, and then their tokens will have an immediate listing on the platform. DESICO estimates that the cost for launching an ICO on their platform will be about a third of the cost when compared to using other services. The DESI token is the utility token that will be used on the DESICO platform to pay for services and investment purchases. Within the DESICO ecosystem, they will have their own exchange. This will allow for the immediate listing of new security tokens once fund raising has been completed. This is a great feature of the ecosystem, because often times new tokens have trouble getting listed on exchanges. It can also be quite costly to get a new token listed on a major exchange. This solution offered by DESICO is great for small businesses.
The DESICO ecosystem will include a regulated crowdfunding platform to issue security tokens and an exchange that will provide liquidity to security tokens issued via DESICO from day one. DESICO will also have a payment system based on the European e-money license. This means that it will able to provide ICOs with IBAN accounts from the very first day they become listed on the DESICO platform.
DESICO AND BLOCKCHAIN TECHNOLOGY
Blockchain will enable DESICO to implement the security of the securities. This will generate profits for global financial markets, in particular, removals that require payment for their services. The use of smart contracts will allow full decentralization of DESICO platform and its services. Thanks to smart contracts, various services and community members of DESICO will be able to offer their services in the DESICO ecosystem, and deal directly with ICO.
DESICO will build an efficient and transparent platform, which stores transaction-level data on blockchain. DESICO also to connect and transfer transactions.
DESlCO will operate on blockchain ethereum to facilitate the problem of lcos. Blockchain technology will enable DESlCO to take a big leap forward in implementing the tokenisasi investment assets. Tokenasi securities will bring benefits to global financial markets, in particular, the removal of moral and central gatekeeper. As with DESPERCO decentralization and disintermediation, it will not be the necessary action for the DESICO platform.
The use of blockchain-based smart contracts will allow decentralization and automation of DESlCO platforms and services. Thanks to smart contracts, various services and members of the DESlCO community will be able to offer their services to the DESLCO ecosystem and communicate directly with businesses launching their LCO. Creating a DESl utility token will provide the ecosystem with additional and will increase the value with more businesses joining DESlCO. In addition, the implementation it creates is a system known as decentralized. This system will benefit each service provider and community member in the ecosystem. Inaccurate track record based on transaction data. Thanks to the smart contract. DESlCO will build an efficient and transparent platform which stores transaction-level data on blockchain. DESlCO … Sidechain will enable DESlCO to scale its operations and network congestion requirements, as well as the cost of using blockchain technology. Simultaneously, sidechain will also maintain the balance of the DESLCO ethernet blockchain core. Finally, there will be some transactions, providing privacy and additional privacy to the DESlCO community, as well as the independence of the DESlCO ecosystem in the event of malfunctioning or stagnating of the DESlCO core blockchain platform.
FEATURES OF THE DESICO ECOSYSTEM
Crowdfunding Platform
DESICO will operate an EU-based global platform that offers a completely business-friendly way to issue ICOs, and for token shoppers to acquire and trade these tokens.
Installed Exchange
DESICO will operate a fully regulated exchange. This will provide a security token with liquidity immediately after successfully completing ICO on the DESICO platform.
E-Money account
DESICO users will be able to manage ownership of crypto and fiat in the platform. They will also have the opportunity to exchange their cryptocurrency into the fiat currency in exchange for DESICO.
Full Legal Compliance
DESICO will operate fully in current securities and law crowdfunding Republic of Lithuania, European Union and member countries of the European Zone.
Society
The DESICO community will consist of publishers of security tokens, investors and crypto fans, and ICO related service providers.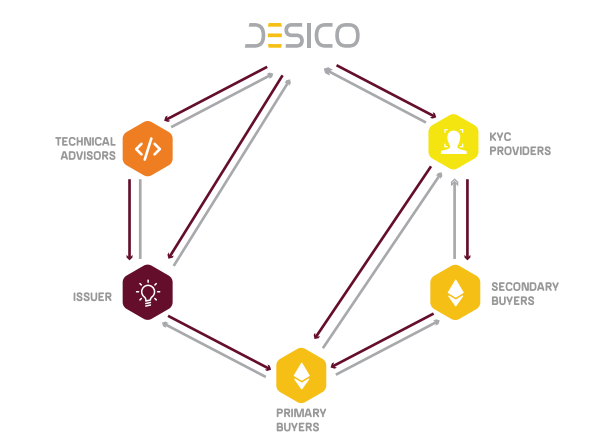 TOKEN AND ICO DETAILS
Token – DESI
Platform – Ethereum
Type – ERC20
Price in ICO 1 DESI = 0.08 USD
Tokens for sale – 410,000,000
Investment Details
Accepting – ETH
Distributed in ICO – 51%
Soft cap – 3,500,000 USD
Hard cap – 32,000,000 USD
Country: Lithuania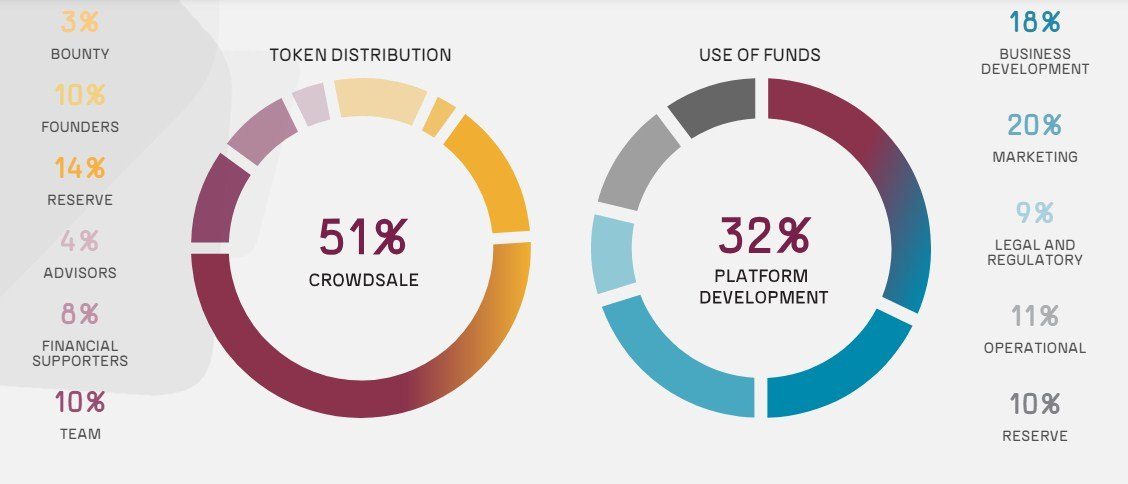 ROADMAP AND DEVELOPMENT PERSPECTIVE
https://steemitimages.com/0x0/https://cdn.steemitimages.com/DQmUkCg5nv2cVvFRDoUZRWF2sWLjkZsu1AN3EWWamHo7tcE/Screenshot_2018-09-09%20Decentralized%20Ecosystem%20for%20Security%20ICOs%20Desico(2).png
Above you can see the roadmap — how the team sees their nearest and long-term future.
TEAM MEMBERS AND ADVISORY MEMBERS TO THE PROJECT
Team seems to be the strongest part of this project. It consists of innovative and talented people. Of course I cannot complain if we talk about their professional level, guys indeed are experts on their field.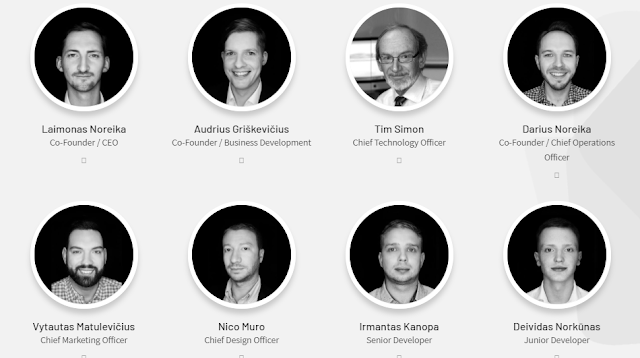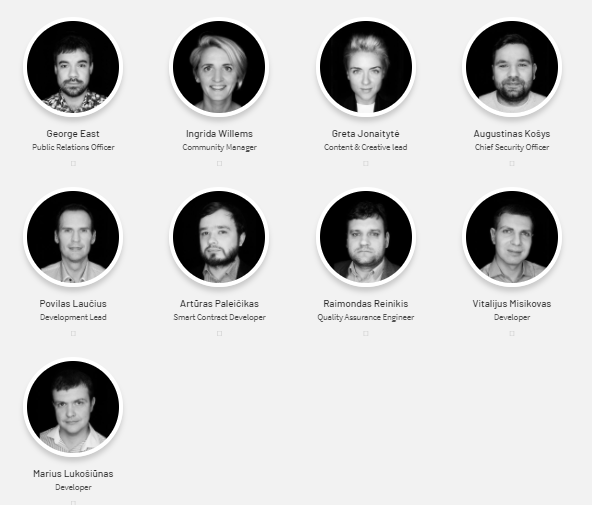 The nature of the DESICO ecosystem will ensure continuous token flow. Investors will spend their DESI tokens to participate in ICO. ICO will pay services to various providers within the DESICO ecosystem. Token circulating in the market will once again be purchased by the new ICO who wants to be registered on the DESICO platform, as well as by new and previous investors who wish to participate in the sale of the token further. For more information, please visit;
WEBSITE: https://www.desico.io/en
WHITEPAPER: https://www.desico.io/docs/Whitepaper_240518_v2.pdf
TELEGRAM: https://t.me/desicochat
TWITTER: https://twitter.com/desico_io
FACEBOOK: https://www.facebook.com/desico.io/
YOUTUBE: https://www.youtube.com/channel/UCVi7k-JSG2sqqQnOmIMMvaw
MEDIUM: ttps://medium.com/@desico.io
ANN THREAD: https://bitcointalk.org/index.php?topic=4398505.0
Author
nugezmils
BITCOINTALK PROFILE
https://bitcointalk.org/index.php?action=profile;u=1729621
ETH ADD
0xde7fB34D93f672A5D587Dc0f8a416b13eED8547d