Introduction
Health is a currency that determines your true success in the life. It is a measurement of potential that humanity can believe. Many parts of the world are devoid of basic health care let alone treatment with the latest technology and deadly diseases. Not only governments are responsible but the people who have chosen to remain silent in the time of crisis are part of this uneventful scenario.
Many factors across the globe are also responsible for the condition of the global healthcare system which people cannot control. The dominance of pharmaceutical corporation who are adamant about selling expensive drugs, to the Doctors who are paid to write those expensive drugs are all responsible for the utter chaos in the healthcare industry of the World.
Countries which cannot afford to pay for the expensive drugs are left at their own luck thanks to the restrictions and regulations created for trading between countries. Health care needs serious investments in the right areas. Doctors and hospitals must understand the need of the community. Do you think a multi-pronged approach which encompasses all the stakeholders of the industry is possible?
A question we might want to ask ourselves is, what is the way forward in the Global health care system? The basic healthcare integrated with the latest technology is the need of the ho
TOKEN
Token Name: Medical Token Currency
Symbol: MTC
Amount issued: 1,000,000,000 MTC
Token price: 1 MTC = 0.001 ETH
Based on: Ethereum ERC20
Soft Cap: 3,500,000 MTC
Crowd Sale Starting Date: January 29nd, 2018
What is MTC(Medical Token Currency)?
Docademic is creating a healthcare services based blockchain that will be powered by MTC(Medical Token Community). As more Healthcare services utilize the MTC blockchain, we anticipate MTC becoming the token of choice by a growing ecosystem of healthcare service provides thus causing the utility of MTC to grow
TRADE MTC on all major exchanges
PAY with MTC for all of DOCADEMIC's products and services
USE MTC as a payment token for other healthcare service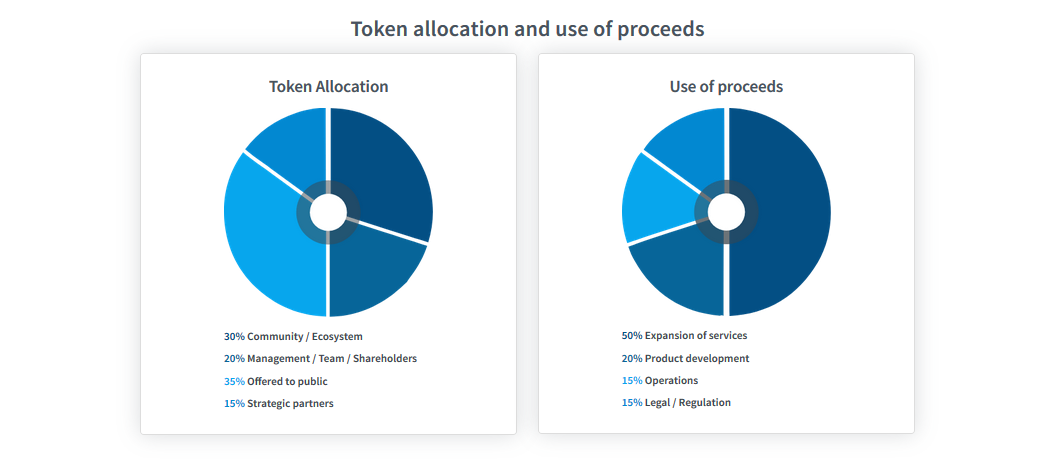 Allocation
Community, Ecosystem – 30%
Management, Team, Shareholders – 20%
Offered to public – 35%
Strategic partners – 15%
Usage
Expansion of services – 50%
Product development – 20%
Operations – 15%
Legal, Regulation – 15%
Road Map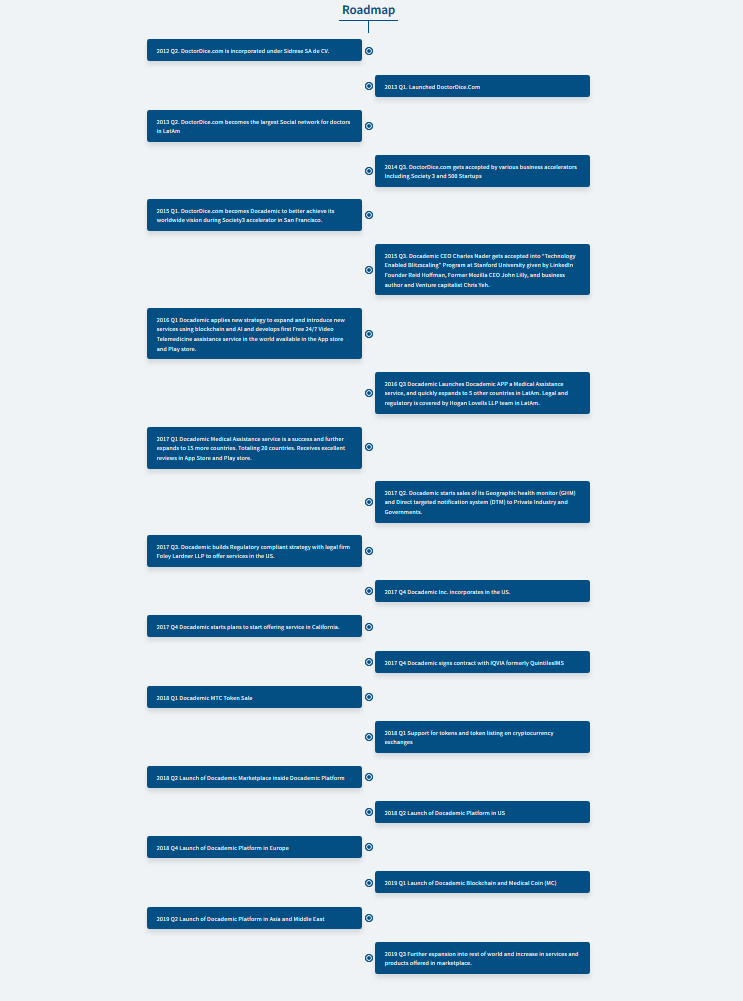 To know more visit:
Website : https://ico.docademic.com/
Whitepaper:https://cdn.docademic.com/documents/ico/Docademic+White+Paper.pdf
ANN Thread: https://bitcointalk.org/index.php?topic=2757588.0
My profile Bitcointalk:https://bitcointalk.org/index.php?action=profile;u=1017648