DOCADEMIC- Free Telemedicine Blockchain Platform
What plan was passed by the governments in the 21th century to assure that everyone has access to quality healthcare? Are they successful on providing enough healthcare services for their citizens?
A savvy new player is moving fast to breathe fresh air into the healthcare industry. Docademic has created a revolution on healthcare industry by offering free healthcare services for anyone that have internet connection.
https://cdn-images-1.medium.com/max/720/0*nJcy9S2ba43By2kl.Docademic is a decentralized healthcare service that is combining Blockchain Technology and Artificial Intelligence. Docademic Project is developed to provide access of essential medical services and health products for the people who really need it in all over the world.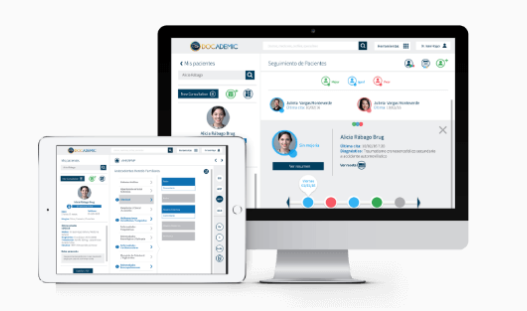 DOCADEMIC HEALTHCARE TECHNOLOGY COMPANY
Docademic Healthcare Technology Company is active since 2016 and it has so many users in 20 countries all around the world. Docademic Company has been providing free video telemedicine service since beginning. All Docademic users can call Docademic doctors twenty-four hours a day, seven days a week.
Docademic Healthcare Technology Company managed to create a great community to promote and improve the health of people in all over the world through Docademic platform.
DOCADEMIC APPLICATION
Docademic APP is a very user-friendly and easy to use application that anyone can download and start using. Docademic Application supports both Android and IOS and can be downloaded from Google Play or App Store. Registration for Docademic can be submitted with Facebook, Gmail or any e-mail address.
Registered users can talk to Doctors on Docademic platform 24/7 for free.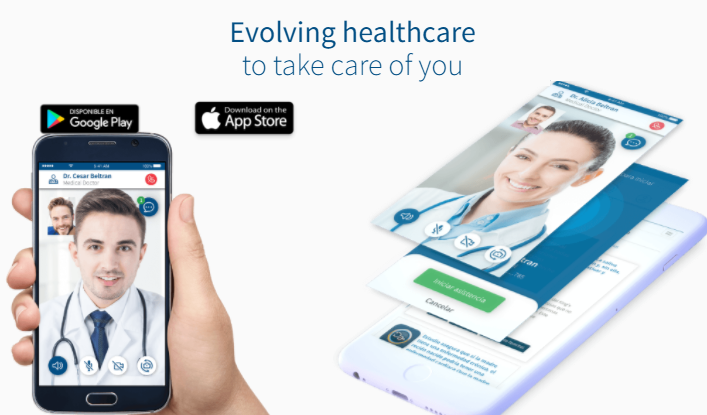 DOCADEMIC FOR DOCTORS SOCIAL NETWORK
Docademic for Doctors provides a social network for Doctors that are registered in Docademic Platform.
You can see the core offerings that Docademic platform offers for doctors below:
Medical educations
Electronic Health Records (EHR)
Real-time geographic epidemiological data reporting
AI-Driven treatment and diagnosis suggestions for Doctors in institutions or private practice
Medical journals
MEDICAL TOKEN CURRENCY (MTC)
Medical Token Currency (MTC) is the main element of Docademic Platform. MTC token holders are going to have full access to Docademic Platform and be able to use all Docademic's services.
MTC is an Ethereum based token. MTC tokens are being issued with adhere to the ERC20 tokenstandard. It can be stored in any wallet that supports ERC20 tokens such as Mist, MetaMask, MyEtherWallet.
See the details about token sale below:
Ticker Symbol: MTC
Token standard: ERC20
Issuance Amounth: 1,000,000,000 MTC
Price: 1 MTC = 0.001 ETH (20% bonus in Crowd Sale 1)
Soft Cap: 3,500,000 MTC
Crowd Sale Starting Date: January 29nd, 2018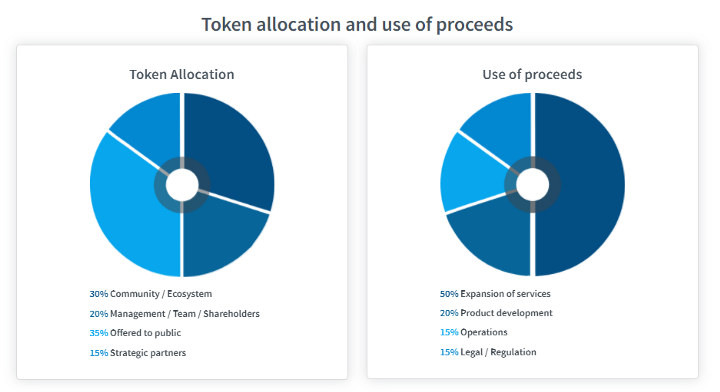 What problem does Docademic address?
Over the years, one problem that has bedevilled the healthcare system has been the inability of patients to get easy access to healthcare earlier. This has caused the demise of many people which shouldn't be the case. Most of the deaths caused by inability to get early access to healthcare could have been prevented if Docademic platform was around at those times. The inability to get access to early healthcare brought about some solutions like the ambulance service, dialing a unique emergency line and others. These solutions however have not solved the problem. Access doesn't only deal with getting early healthcare services but also the ability to afford the cost of the delivery. Should we allow people to die because they cannot afford to pay for healthcare delivery ?
Access is key and this is the main problem Docademic addresses. Let's take the Ebola epidemic that struck Africa for instance. The virus was able to spread wide because of fear and the people also did not get access to healthcare advisors on how to prevent the spread of the virus.
How can Docademic solve the ACCESS problem?
Docademic is built to provide free quality basic healthcare to the world's patient population. Docademic will help solve the ACCESS problem by the help of the DOCADEMIC APP. This app has quality services of Docademic integrated in it and they include;
1. Intelligent medical assistance engine.
2.The architecture includes;
(i) User matching engine
This can process several million transactions in a second making it one of the most advanced in the system.
(ii) Cross diagnosis HUMAN-AI Engine
This allows for quick, effective and clear diagnosis of patients.
(iii) Smart patients routing
This technology helps in referal programs. If a particular healthcare institution does not offer a particular service, the Docademic app redirects the patient to a nearby healthcare center which provides that particular service.
Another very important phase of the Docademic platform is the DOCADEMIC FOR DOCTORS.
This service helps in the following ways
1. Provides direct market access
Through the Docademic platform, healthcare institutions can get easy access to the best medical devices and retailers can also get customers easily.
2. Proper Data management
This helps to reduce the problems of managing data. Movement of Data is a major problem and this is why data is best managed on blockchain.
Now that you have heard the great news, are you wondering how you can join this great family? It is easy. Docademic has MTC (Medical Token Currency) which will be built on Etherum's ERC-20 token standard.
Get your MTC tokens and be part of this amazing project. Docademic ICO launch is on the 29th January; don't miss out.
The great team putting everything together
Charlse Nadar
CEO
Isao Hojyo
COO
Arturo Diaz
CTO
Alejandro Meza
CFO
Enrique Hernandez
Lead developer and software architect
Siddharta Naranjo
Lead front End Developer
Oscar Nava
Lead Backend Developer
Laila Gabara
Community manager
Jose Luis Molino
Fiscal and Tax advisor
Dan Razo
Lead UI/UX designer