Docademic – Providing Free Basic Healthcare to The World
INTRODUCING
Docademic is a Platform that focuses on free primary health care since 2016, through integration and enhancement of treatment using AI and Blockchain technologies. Docademic has a vision to the fore, by seeing that quality health services should be easily and freely available to the wider Community. Using AI and Blockchain technologies, Docademic transformed traditional health care systems into a more renewable and decentralized system.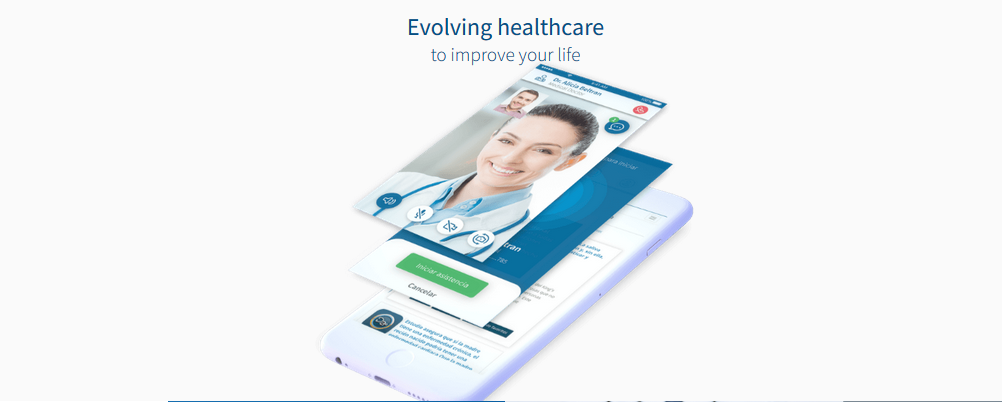 Getting Started Development
The team from Docademic developed this Platform using an integrated and renewable system, through Blockchain and AI technologies, which are expected to improve health services for the Society to be more qualified and more accessible. Docademic has been used by more than thousands of people in 20 Countries, through Telemedicine Video Doctor-AI service, which can be used for free. With the experience and data that Docademic already has, the Platform can provide the community, a health service that will improve public health services for the better than ever. Docademic enables communities to access health services better and more openly and provides the public with information about health benefits and knowledge in general. Docademic provides a feature where patients can communicate directly with doctors via Video Telemedicine, for free and wherever the user is. Docademic makes it easy for doctors to access patient data directly through the network provided by Docademic, such as referrals, tools for daily doctor practice, and epidemiological data reporting for our clients and researchers in real time.

Docademic provides an application called Docademic App and Docademic for Doctors, which is directly integrated, and will provide patients and physicians with a renewable health service and enable the highest level of access and medical advancement. Using AI technology, Docademic can complement and optimize the diagnosis of patients through speech or text expressed by the patient, and this technology will continue to be developed by the Docademic development team. Data generated by the diagnosis of physicians and medicines consumed by patients will be collected and reusable for health research and development. Docademic has a diagnostic technology named the Cross Human-AI Engine Diagnosis (CDHAIE), which has a rapid and thorough patient diagnostic function. CDHAIE allows rapid diagnosis Through technology developed by the Docademic team. CDHAIE also helps doctors in disease diagnosis through the video call feature, CDHAIE will help to diagnose the disease more accurately by collecting the symptoms of the disease expressed by the patient. Docademic also has a feature called Cool Emotions, which is used for the psychological treatment of patients.
Benefits for the doctors of the platform:
·Reduction of Counterparty Risk
·Increase in Efficiency
·More Accurate diagnosis for their patients
WHAT IS MTC (Medical Token Currency)?
The next Bitcoin or Ethereum for healthcare products and services.Docademic is creating a Healthcare services based blockchain that will be powered by MTC. As more Healthcare services utilize the MTC blockchain, we anticipate MTC becoming the token of choice by a growing ecosystem of healthcare service providers thus causing the utility of MTC to grow.
TRADE MTC on all major exchanges
PAY with MTC for all of DOCADEMIC´s products and services
USE MTC as a payment token for other healthcare service
Token
Símbolo: MTC
Estándar Token: ERC20
Emisión Monto: 1,000,000,000 MTC
Precio: 1 MTC = 0.001 ETH
Soft Cap: 3.500.000 MTC
Fecha de Inicio de la Venta: 29 de enero de 2018
Roadmap
2012 Q2. DoctorDice.com is incorporated under Sidrese SA de CV.
2013 Q1. Launched DoctorDice.Com
2013 Q2. DoctorDice.com becomes the largest Social network for doctors in LatAm
2014 Q3. DoctorDice.com gets accepted by various business accelerators Including Society 3 and 500 Startups
2015 Q1. DoctorDice.com becomes Docademic to better achieve its worldwide vision during Society3 accelerator in San Francisco.
2015 Q3. Docademic CEO Charles Nader gets accepted into "Technology Enabled Blitzscaling" Program at Stanford University given by LinkedIn Founder Reid Hoffman, Former Mozilla CEO John Lilly, and business author and Venture capitalist Chris Yeh.
2016 Q1 Docademic applies new strategy to expand and introduce new services using blockchain and AI and develops first Free 24/7 Video Telemedicine assistance service in the world available in the App store and Play store.
2016 Q3 Docademic Launches Docademic APP a Medical Assistance service, and quickly expands to 5 other countries in LatAm. Legal and regulatory is covered by Hogan Lovells LLP team in LatAm.
2017 Q1 Docademic Medical Assistance service is a success and further expands to 15 more countries. Totaling 20 countries. Receives excellent reviews in App Store and Play store.
2017 Q2. Docademic starts sales of its Geographic health monitor (GHM) and Direct targeted notification system (DTM) to Private Industry and Governments.
2017 Q3. Docademic builds Regulatory compliant strategy with legal firm Foley Lardner LLP to offer services in the US.
2017 Q4 Docademic Inc. incorporates in the US.
2017 Q4 Docademic starts plans to start offering service in California.
2017 Q4 Docademic signs contract with IQVIA formerly QuintilesIMS
2018 Q1 Docademic MTC Token Sale.
2018 Q1 Support for tokens and token listing on cryptocurrency exchanges.
2018 Q2 Launch of Docademic Marketplace inside Docademic Platform.
2018 Q2 Launch of Docademic Platform in US.
2018 Q4 Launch of Docademic Platform in Europe.
2019 Q1 Launch of Docademic Blockchain and Medical Coin (MC).
2019 Q2 Launch of Docademic Platform in Asia and Middle East.
2019 Q3 Further expansion into rest of world and increase in services and products offered in marketplace.
TOKEN SALES – JOIN OPPORTUNITY
With this opportunity, We invite you to enlarge this Platform, to reach the Broader Society. We will release the Token under the name "MTC Token ", here is the data.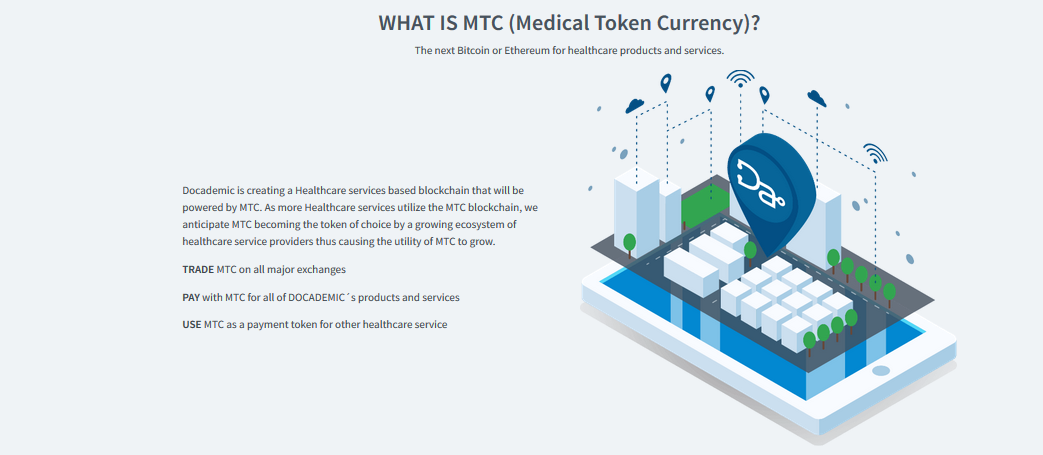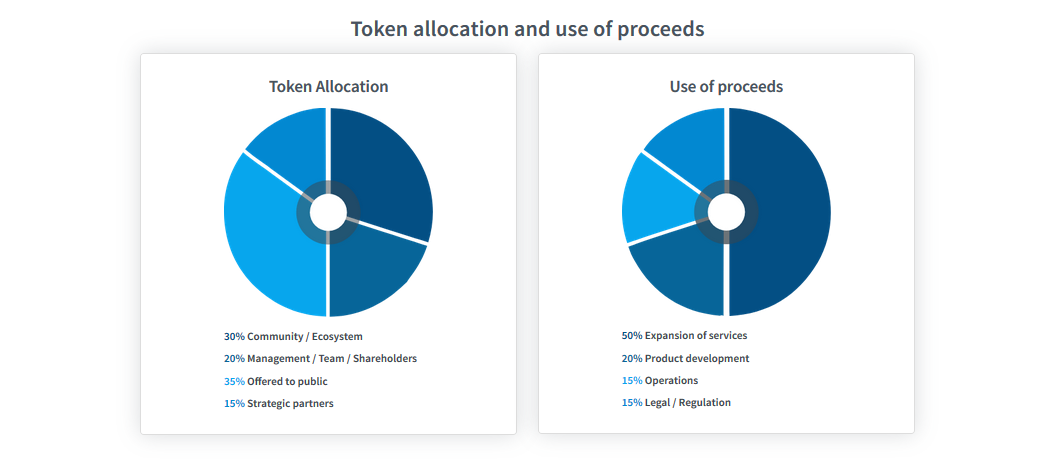 OUR TEAM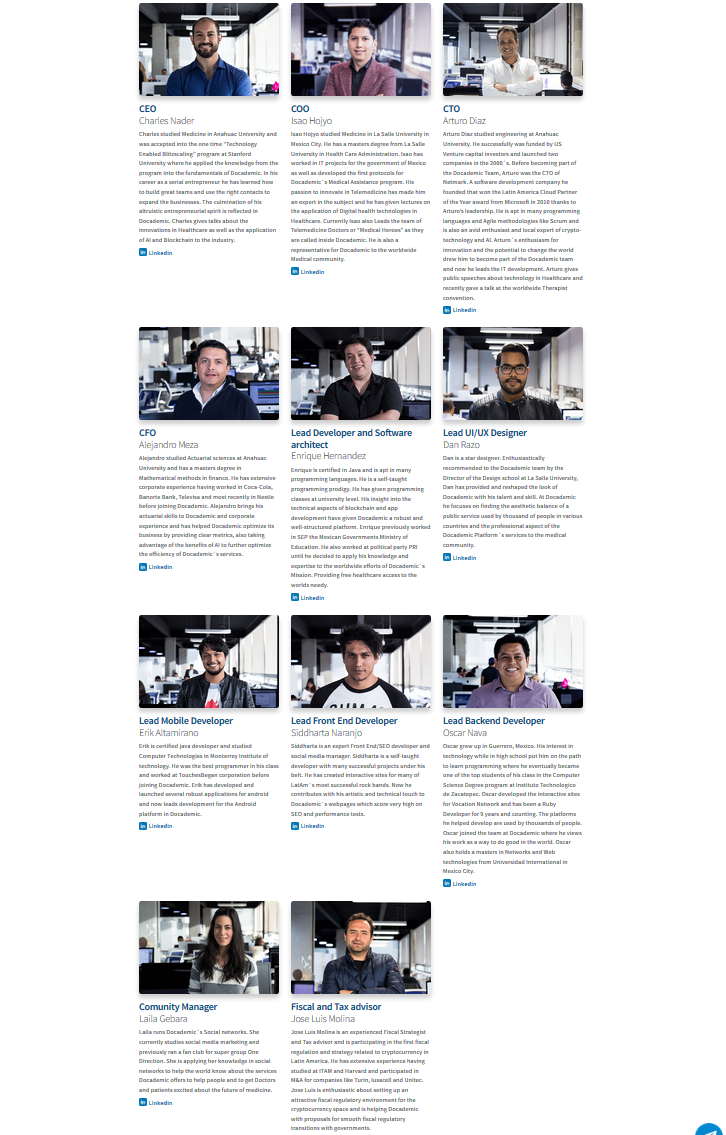 CONNECT WITH US
WEB: https://docademic.com/
WHITEPAPER:https://cdn.docademic.com/documents/ico/Docademic+White+Paper.pdf
ICO: https://ico.docademic.com/
TELEGRAM: https://t.me/joinchat/GWeOM0Nc_R_htbcpJha7mA
My profile Bitcointalk:https://bitcointalk.org/index.php?action=profile;u=1098584