Docademic providing Healthcare to the World with Blockchain
Docademic has a significant competitive advantage
FREE AI-Human Doctor Telemedicine ON-RAMP service
Uses AI
Uses Blockchain
Have Marketplace
Social Network for Doctors
Complies with US regulations
Present in more than 15 countries
Home delivery of healthcare products
WHAT IS MTC (Medical Token Currency)?
The next Bitcoin or Ethereum for healthcare products and services.Docademic is creating a Healthcare services based blockchain that will be powered by MTC. As more Healthcare services utilize the MTC blockchain, we anticipate MTC becoming the token of choice by a growing ecosystem of healthcare service providers thus causing the utility of MTC to grow.
TRADE MTC on all major exchanges
PAY with MTC for all of DOCADEMIC´s products and services
USE MTC as a payment token for other healthcare service
Allocation of Token :
30% Community / Ecosystem
20% Management / Team / Shareholders
35% Offered to public
15% Strategic partners
Use of proceeds
50% Expansion of services
20% Product development
15% Operations
15% Legal / Regulation
Roadmap
2012 Q2. DoctorDice.com is incorporated under Sidrese SA de CV.
2013 Q1. Launched DoctorDice.Com
2013 Q2. DoctorDice.com becomes the largest Social network for doctors in LatAm
2014 Q3. DoctorDice.com gets accepted by various business accelerators Including Society 3 and 500 Startups
2015 Q1. DoctorDice.com becomes Docademic to better achieve its worldwide vision during Society3 accelerator in San Francisco.
2015 Q3. Docademic CEO Charles Nader gets accepted into "Technology Enabled Blitzscaling" Program at Stanford University given by LinkedIn Founder Reid Hoffman, Former Mozilla CEO John Lilly, and business author and Venture capitalist Chris Yeh.
2016 Q1 Docademic applies new strategy to expand and introduce new services using blockchain and AI and develops first Free 24/7 Video Telemedicine assistance service in the world available in the App store and Play store.
2016 Q3 Docademic Launches Docademic APP a Medical Assistance service, and quickly expands to 5 other countries in LatAm. Legal and regulatory is covered by Hogan Lovells LLP team in LatAm.
2017 Q1 Docademic Medical Assistance service is a success and further expands to 15 more countries. Totaling 20 countries. Receives excellent reviews in App Store and Play store.
2017 Q2. Docademic starts sales of its Geographic health monitor (GHM) and Direct targeted notification system (DTM) to Private Industry and Governments.
2017 Q3. Docademic builds Regulatory compliant strategy with legal firm Foley Lardner LLP to offer services in the US.
2017 Q4 Docademic Inc. incorporates in the US.
2017 Q4 Docademic starts plans to start offering service in California.
2017 Q4 Docademic signs contract with IQVIA formerly QuintilesIMS
2018 Q1 Docademic MTC Token Sale
2018 Q1 Support for tokens and token listing on cryptocurrency exchanges
2018 Q2 Launch of Docademic Marketplace inside Docademic Platform
2018 Q2 Launch of Docademic Platform in US
2018 Q4 Launch of Docademic Platform in Europe
2019 Q1 Launch of Docademic Blockchain and Medical Coin (MC)
2019 Q2 Launch of Docademic Platform in Asia and Middle East
2019 Q3 Further expansion into rest of world and increase in services and products offered in marketplace.
Meet the Docademic Team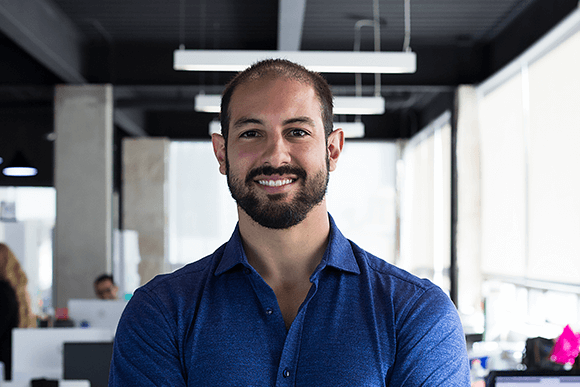 CEO
Charles Nader
Charles studied Medicine in Anahuac University and was accepted into the one time "Technology Enabled Blitzscaling" program at Stanford University where he applied the knowledge from the program into the fundamentals of Docademic. In his career as a serial entrepreneur he has learned how to build great teams and use the right contacts to expand the businesses. The culmination of his altruistic entrepreneurial spirit is reflected in Docademic. Charles gives talks about the innovations in Healthcare as well as the application of AI and Blockchain to the industry.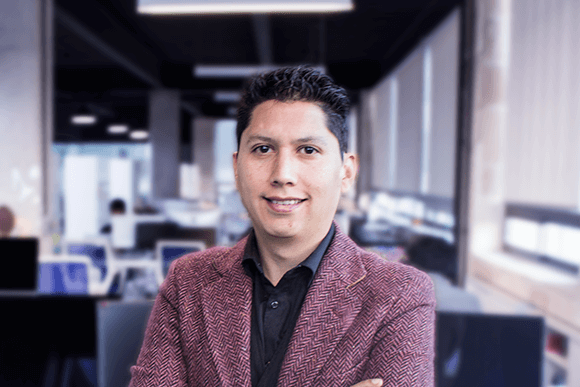 COO
Isao Hojyo
Isao Hojyo studied Medicine in La Salle University in Mexico City. He has a masters degree from La Salle University in Health Care Administration. Isao has worked in IT projects for the government of Mexico as well as developed the first protocols for Docademic´s Medical Assistance program. His passion to innovate in Telemedicine has made him an expert in the subject and he has given lectures on the application of Digital health technologies in Healthcare. Currently Isao also Leads the team of Telemedicine Doctors or "Medical Heroes" as they are called inside Docademic. He is also a representative for Docademic to the worldwide Medical community.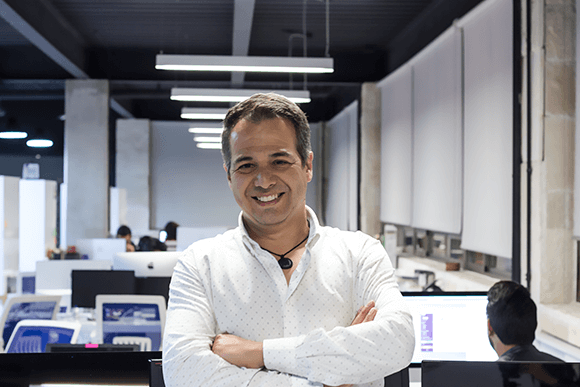 CTO
Arturo Diaz
Arturo Diaz studied engineering at Anahuac University. He successfully was funded by US Venture capital investors and launched two companies in the 2000´s. Before becoming part of the Docademic Team, Arturo was the CTO of Netmark. A software development company he founded that won the Latin America Cloud Partner of the Year award from Microsoft in 2010 thanks to Arturo's leadership. He is apt in many programming languages and Agile methodologies like Scrum and is also an avid enthusiast and local expert of crypto-technology and AI. Arturo´s enthusiasm for innovation and the potential to change the world drew him to become part of the Docademic team and now he leads the IT development. Arturo gives public speeches about technology in Healthcare and recently gave a talk at the worldwide Therapist convention.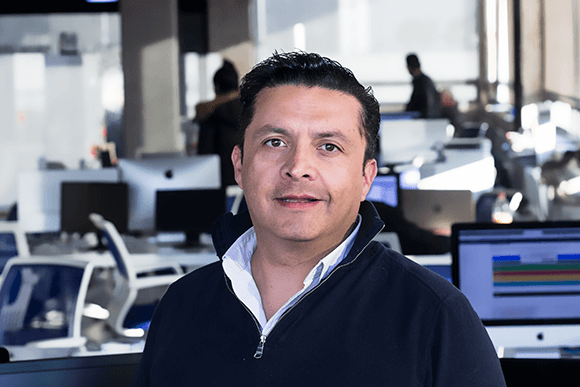 CFO
Alejandro Meza
Alejandro studied Actuarial sciences at Anahuac University and has a masters degree in Mathematical methods in finance. He has extensive corporate experience having worked in Coca-Cola, Banorte Bank, Televisa and most recently in Nestle before joining Docademic. Alejandro brings his actuarial skills to Docademic and corporate experience and has helped Docademic optimize its business by providing clear metrics, also taking advantage of the benefits of AI to further optimize the efficiency of Docademic´s services.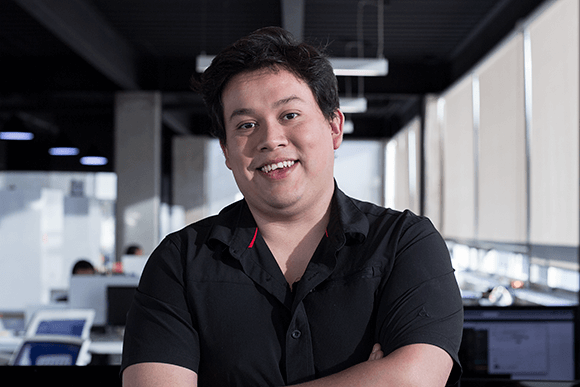 Lead Developer and Software architect
Enrique Hernandez
Enrique is certified in Java and is apt in many programming languages. He is a self-taught programming prodigy. He has given programming classes at university level. His insight into the technical aspects of blockchain and app development have given Docademic a robust and well-structured platform. Enrique previously worked in SEP the Mexican Governments Ministry of Education. He also worked at political party PRI until he decided to apply his knowledge and expertise to the worldwide efforts of Docademic´s Mission. Providing free healthcare access to the worlds needy.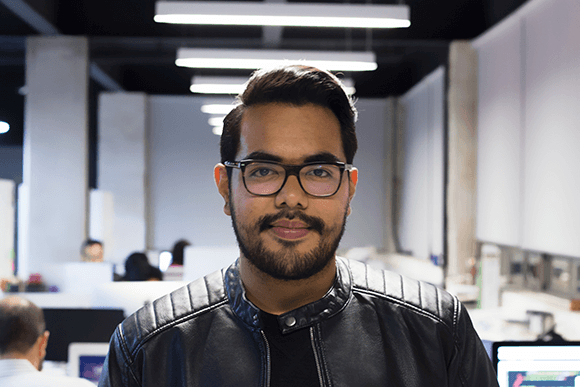 Lead UI/UX Designer
Dan Razo
Dan is a star designer. Enthusiastically recommended to the Docademic team by the Director of the Design school at La Salle University, Dan has provided and reshaped the look of Docademic with his talent and skill. At Docademic he focuses on finding the aesthetic balance of a public service used by thousand of people in various countries and the professional aspect of the Docademic Platform´s services to the medical community.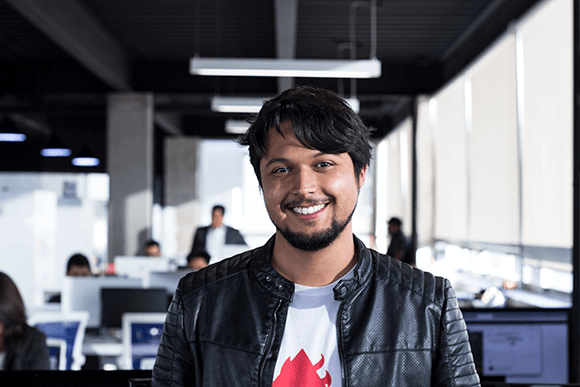 Lead Mobile Developer
Erik Altamirano
Erik is certified java developer and studied Computer Technologies in Monterrey Institute of technology. He was the best programmer in his class and worked at TouchesBegan corporation before joining Docademic. Erik has developed and launched several robust applications for android and now leads development for the Android platform in Docademic.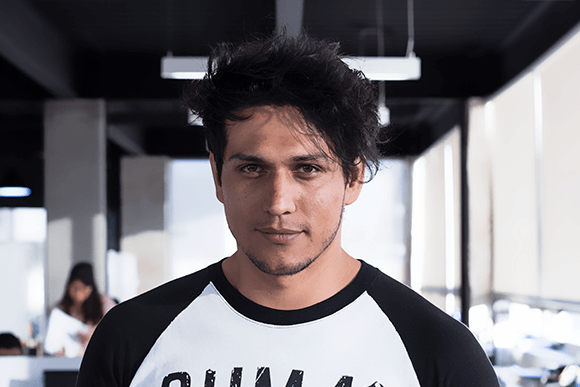 Lead Front End Developer
Siddharta Naranjo
Siddharta is an expert Front End/SEO developer and social media manager. Siddharta is a self-taught developer with many successful projects under his belt. He has created interactive sites for many of LatAm´s most successful rock bands. Now he contributes with his artistic and technical touch to Docademic´s webpages which score very high on SEO and performance tests.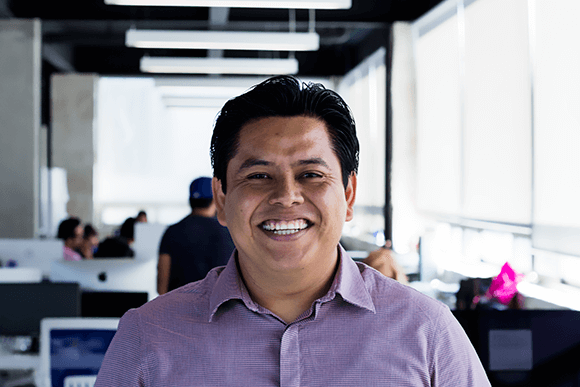 Lead Backend Developer
Oscar Nava
Oscar grew up in Guerrero, Mexico. His interest in technology while in high school put him on the path to learn programming where he eventually became one of the top students of his class in the Computer Science Degree program at Instituto Technologico de Zacatepec. Oscar developed the interactive sites for Vocation Network and has been a Ruby Developer for 9 years and counting. The platforms he helped develop are used by thousands of people. Oscar joined the team at Docademic where he views his work as a way to do good in the world. Oscar also holds a masters in Networks and Web technologies from Universidad International in Mexico City.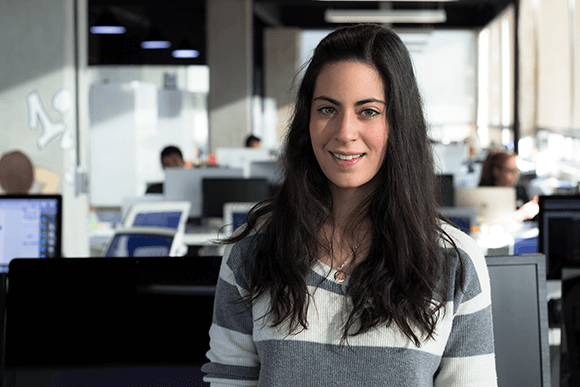 Comunity Manager
Laila Gebara
Laila runs Docademic´s Social networks. She currently studies social media marketing and previously ran a fan club for super group One Direction. She is applying her knowledge in social networks to help the world know about the services Docademic offers to help people and to get Doctors and patients excited about the future of medicine.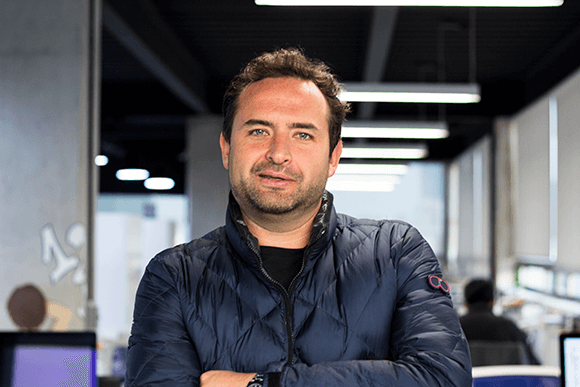 Fiscal and Tax advisor
Jose Luis Molina
Jose Luis Molina is an experienced Fiscal Strategist and Tax advisor and is participating in the first fiscal regulation and strategy related to cryptocurrency in Latin America. He has extensive experience having studied at ITAM and Harvard and participated in M&A for companies like Turin, Iusacell and Unitec. Jose Luis is enthusiastic about setting up an attractive fiscal regulatory environment for the cryptocurrency space and is helping Docademic with proposals for smooth fiscal regulatory transitions with governments.
DOCADEMIC FOR DOCTORS SOCIAL NETWORK
Docademic for Doctors provides a social network for Doctors that are registered in Docademic Platform.
You can see the core offerings that Docademic platform offers for doctors below:
Medical educations
Electronic Health Records (EHR)
Real-time geographic epidemiological data reporting
AI-Driven treatment and diagnosis suggestions for Doctors in institutions or private practice
Medical journals
MEDICAL TOKEN CURRENCY (MTC)
Medical Token Currency (MTC) is the main element of Docademic Platform. MTC token holders are going to have full access to Docademic Platform and be able to use all Docademic's services.
MTC is an Ethereum based token. MTC tokens are being issued with adhere to the ERC20 tokenstandard. It can be stored in any wallet that supports ERC20 tokens such as Mist, MetaMask, MyEtherWallet.
See the details about token sale below:
Ticker Symbol: MTC
Token standard: ERC20
Issuance Amounth: 1,000,000,000 MTC
Price: 1 MTC = 0.001 ETH (20% bonus in Crowd Sale 1)
Soft Cap: 3,500,000 MTC
Crowd Sale Starting Date: January 29nd, 2018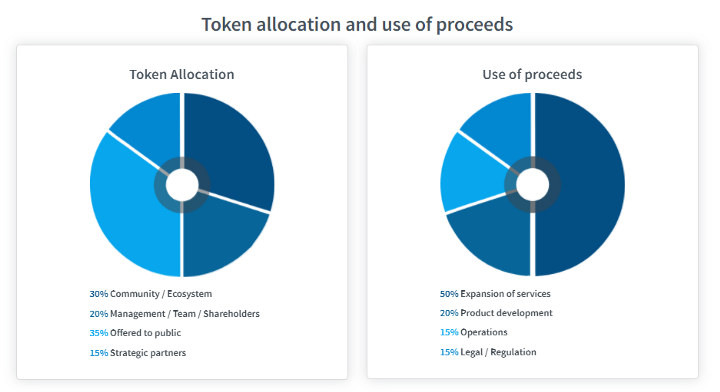 For more information, please visit links below :
My BitcoinTalk Profile:https://bitcointalk.org/index.php?action=profile;u=1507131