DOMINIUM:platform for managing property.

Dominium 
Developed by a group with experience in the field of industry. Their history began in 1833. In the management of property portfolios, funds and developments, and also have assets worth hundreds of millions of euros. 
Dominium is a decentralized, regulated, financial platform for managing property, this tool for improving services for existing and future customers, using third-generation blockchain technology to modernize one of the most famous, but obsolete industries in the world.
Dominium is an international platform on which regulatory documents for property financing are standardized, and assets are placed on a blockchain along with sales, rent and property management.
The Dominium platform is built on the Ardor subsidiary, which in turn originated from the time-tested Nxt blockchain.
Dominium decentralizes asset trading and places rental agreements, purchase and sale agreements, property management and much more on the blockchain. This allows companies to create regulatory assets that can be acquired by Dominium account holders. Since assets are created on the blockchain, they, of course, will be 100% transparent and liquid.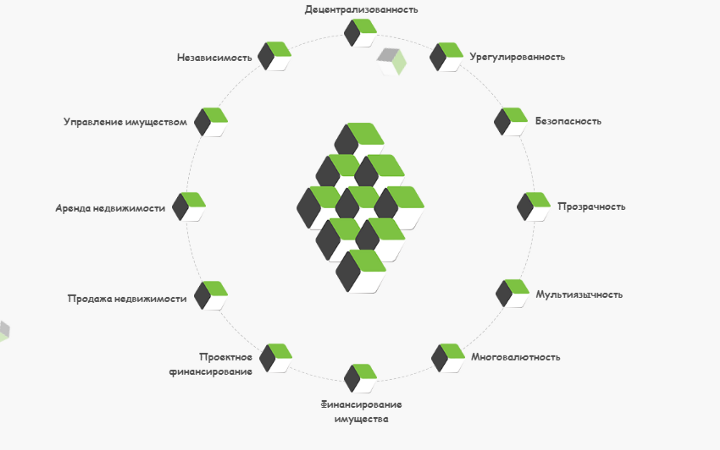 Problems and solution:
Problems:
The global real estate market is estimated at 217 trillion dollars, but it has outdated technologies, is subject to complex regulation and is limited by the centralization of authority.
Dominium Platform Solution:
By placing property financing, listings and property management on the blockchain, as well as providing a multilingual platform with standardized regulatory documentation, the market becomes accessible to many nations, people with different levels of wealth and listing agents.
Why do we need tokenization or why do we need a Dom token?
Creation of assets Asset 
trading 
Creation of tickets to the support service 
Voting for charity 
Placing property for sale 
Renting property Renting a lease 
agreement 
Registering a purchase and sale agreement 
Token purchase program Dominium guarantees the safety of the token value regardless of fluctuations in the cryptocurrency market or platform performance.
Managers: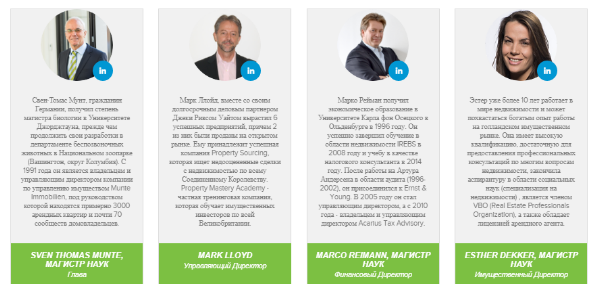 Partners: 



Press: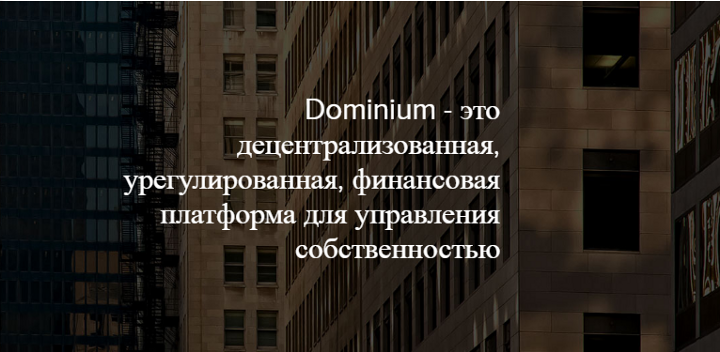 Website: https://dominium.me/
Technical documentation: https://dominium.me/sites/default/files/Dominium%20White%20Paper%2020180710_0.pdf
Telegram: https://t.me/DominiumPlatform
Twitter: https://twitter.com/Dominium_me
Facebook: https://www.facebook.com/Dominium.me/
Medium: https://medium.com/dominium
Linkedin: https://www.linkedin.com/company/dominium.me/
Posted by: ibro
Bitcointalk: https://bitcointalk.org/index.php?action=profile;u=2387376