Cryptocurrency is an innovative ecosystem, already doing its magic in business all over the world, and it is here to stay. In case you do not know, cryptos are digital currencies, that do not depend on banks to transact due to its blockchain security, which records every transaction in an open-source list that lives in every single computer that becomes a part of this technology. Transactions with cryptos are done directly from one person to another, without the need of a third-party like PayPal.


Overview
DONOCLE is a Global Lottery(LOTTO) project that utilizes more than 50 kinds of Crypto coins and tokens on Blockchain based Lottery Drawing System and Transparent Lottery Prize to provide maximized Fairness.• Lottery Business that was restricted to specific region(countries, institutions) is now enlarged to Global Business as Global Lottery
• Transparent, Trustable Decentralized Management System based on Blockchain Technology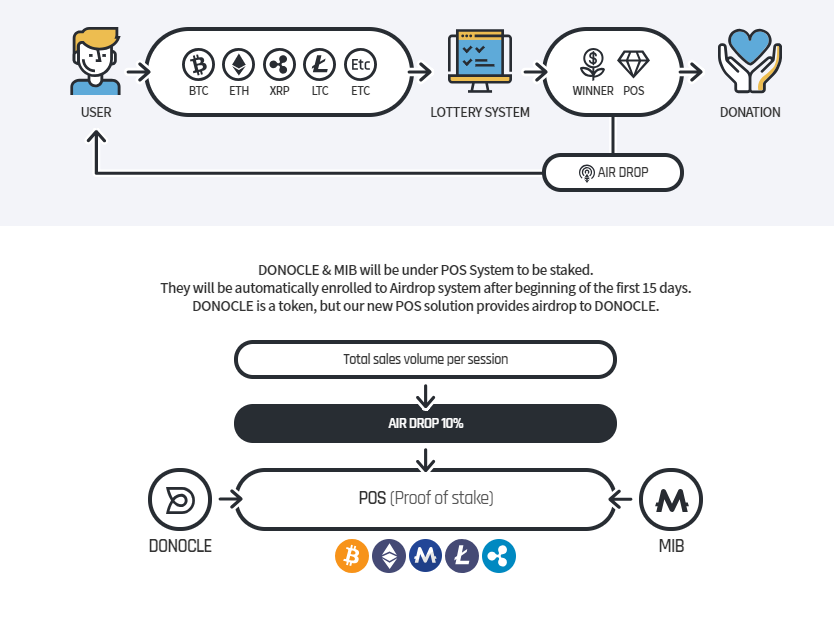 The Lottery Industry is evolving on the help of Cryptocurrency, and our transparent and standardized system will lead the market.
DONOCLE Team trusts that Blockchain Industry will be linked with our real economy and they will construct a secured project with their experience in Online Game and Mobile Game market. Game Entertainment & Standardization of Global Lottery System .
Experience in Blockchain Platform development plus Experience in developing and managing Global Online Lottery
(Lotto, Sports Toto, Betting) Solution plus Developed and managed Global Online Game & Mobile game.
Problems
Low credibility & worries of RiggingHigh Lottery Commission charge
Slow process of Prize/Donation transfer
Solutions Proferred by DONOCLE
Provision of transparency through Blockchain AlgorithmFree or low charge
Revealing the process of Prize/Donation transfer
Why invest in DONOCLE?
Blockchain technology is not the only thing that makes our team special in this block chain lottery industry.
We are the only team with the knowledge of lottery ecosystem,how to run this service and how to create the legal basis for it which other competitors don't have.
The Platform
DONOCLE is an Online Lottery System that utilizes Bitcoin and other Altcoins as commodities.
DONOCLE project is based on MIB Blockchain Platform, and we increased safety and credibility through
the combination of C/S environment and Blockchain rather than putting Blockchain and any business together.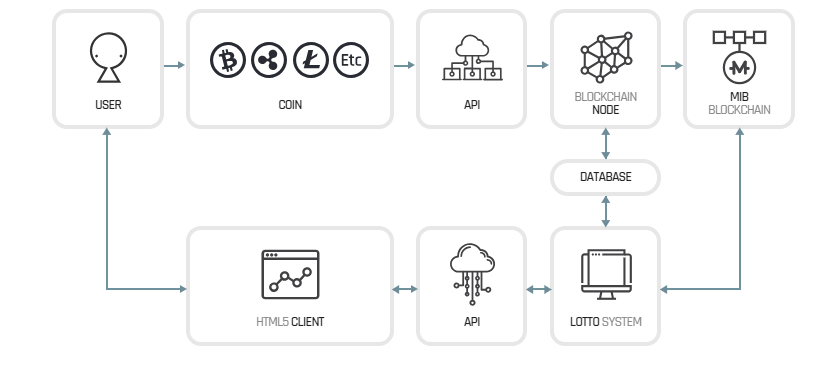 Token Details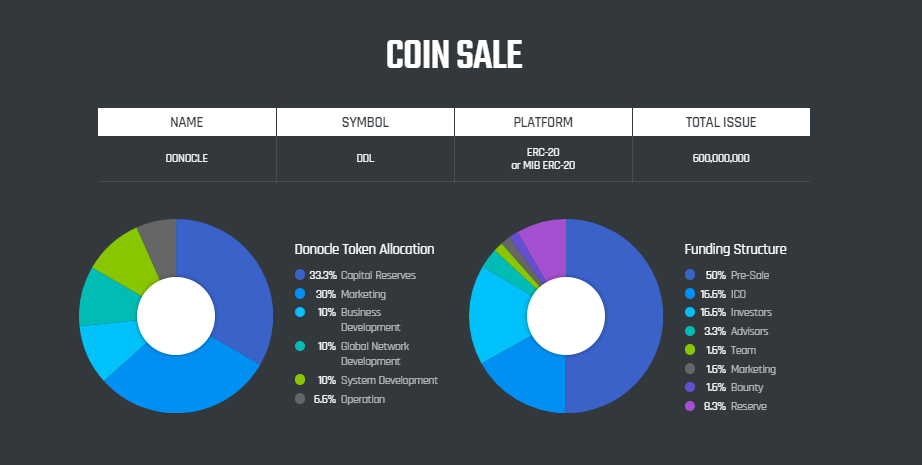 The Brains behind DONOCLE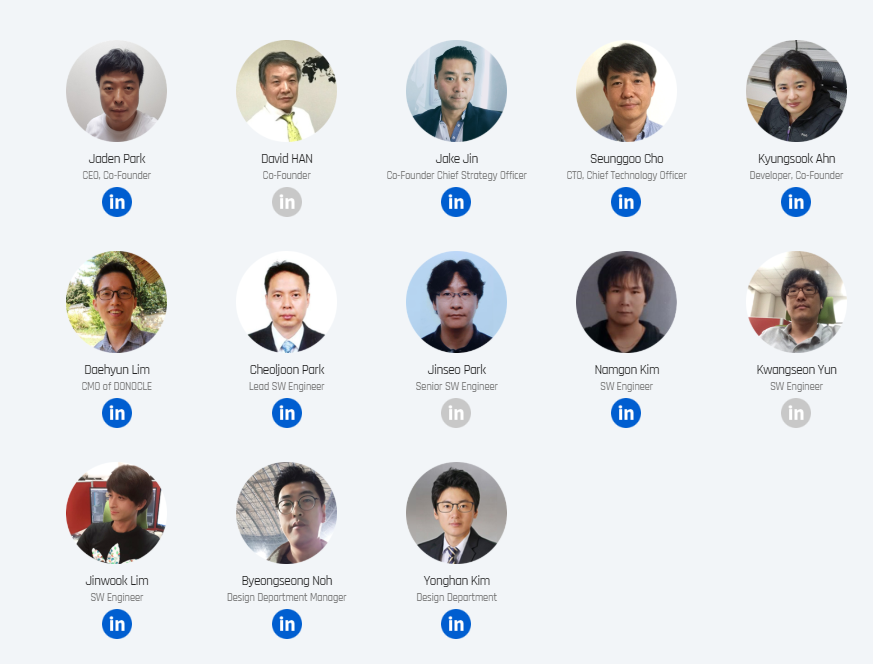 On their website, www.donocle.io you can visit the "Team" section and simply by clicking on each team member's image or name you will be redirected to their professional linkedin profiles. Here you may consult and analyse each individual's expertise as much as you like. It's all been put there for us to see that they have what it takes to achieve their goals with ease and ultimately inspiring more confidence in all of us.
Roadmap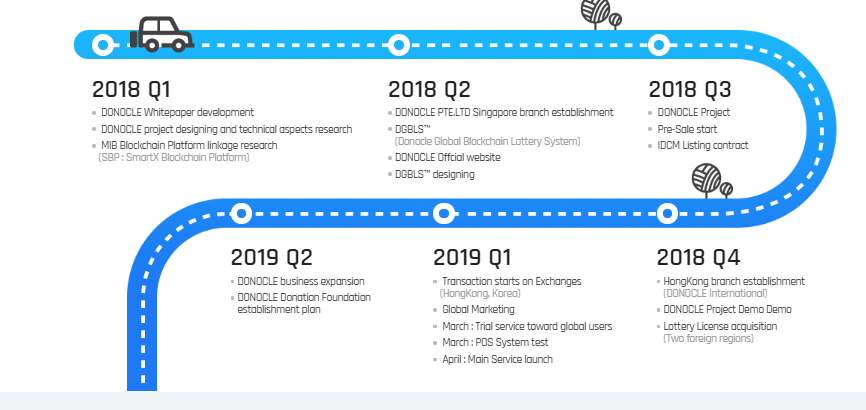 Great News
DONOCLE has signed a contract with OSUNG Accounting Corporation.From now on, OSUNG Corporation will be in charge of DONOCLE financial audit.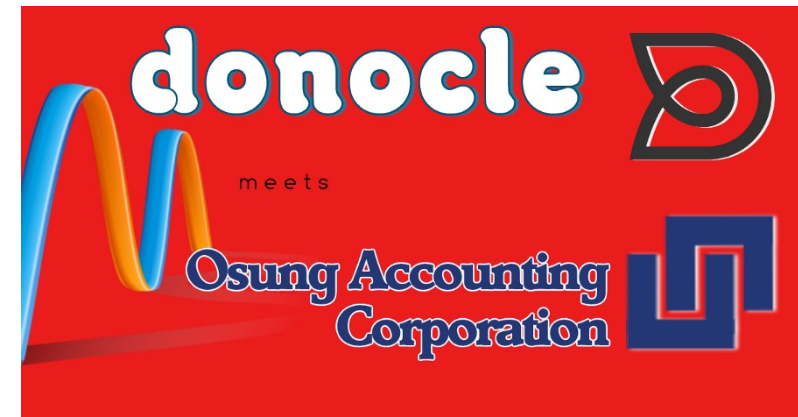 Useful Links
Website : www.donocle.io
Whitepaper : https://donocle.io/download/DONOCLE_WhitePaper_EN.pdf
Telegram : https://t.me/donocle1
Facebook : https://www.facebook.com/donocle/
Twitter : https://twitter.com/Donocle1Author : funkyies
BITCOINTALK PROFILE: https://bitcointalk.org/index.php?action=profile;u=1971452
Ethereum Address:0x54956f187b9E58065489d502d5c30C1C6726B3Ff