DRIVEHOLIC:BOOSTING THE SOCIAL MARKET OF CRYPTOWORLD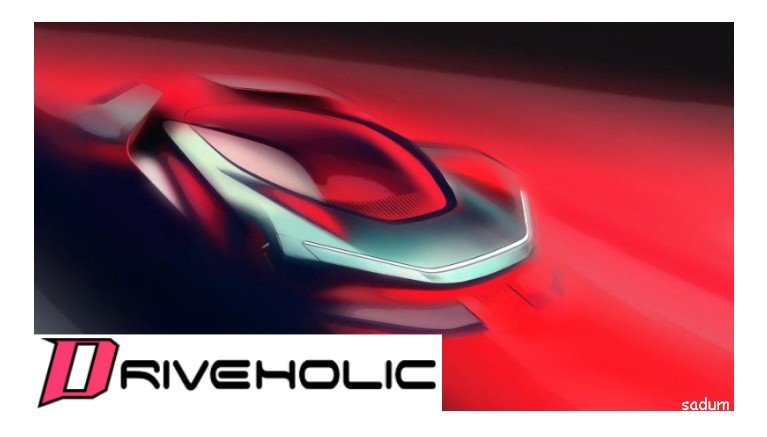 OVERVIEW
The blockchain technology gradually has began to find its way and to take its place in the global market, there is a need for new scenarios in the quest to make cryptos useful in our day to day lives. The biggest advantage is that it encourages a global trade which implies that no matter where you are being it Africa or Asia, you can buy your dream car from anyone in the world securely due to the blockchain decentralized (no authoritative control) and secured natures (heavily encrypted) and as a matter of fact if you're not in the crypto world, then you're still behind in terms of digital involvement and awareness.
The project will greatly improve the potentials of the blockchain technology to disrupt the global automobile market. The rate at which the need for a ride is high globally due to stress, it is pertinent to note and agree that 80% of the worlds population want or need a car being it a brand new or used car and that wants also stretches down to different kind of brand(Tesla, Peugeot, etc). Getting a desired automobile might be confusing and expensive as you need to go to a car stand, look for a desired brand, do a thorough check on the car, colour type, etc and a lot of online car auction sites don't provide payment securities as you might be falling for a scam and even the genuine ones are centralized under authoritative restrictions which opens room for intermediaries and high unneccassary transaction fees. with all the benefits of the blockchain, the automobile market can solve all its problem that hinders the global and regional automobile purchase system thereby setting a pace for full and proper adoption of cryptocurrency to take place.
INTRODUCING DRIVEHOLIC
The platform is a decentralized peer-to-peer platform that enables her platform users to buy, sell and auction new and used cars on a global market using cryptocurrencies. DRIVEHOLIC ensures that private and car dealers can purchase , sell and auction new and used cars in a global market via smart contracts with the assurance of a secured payment system and low transactions costs that enables interested participants and potential investors to get exclusive and highly beneficial deals and analysis on deals that favours all parties without discrimination.
BENEFITS OF DRIVEHOLIC
Global Car Market: the blockchain has no global restrictions which enables DRIVEHOLIC to open a global market with peer-to-peer payment capabilities that dispenses all forms of intermediaries and high transaction cost. In the DRIVEHOLIC global market, payments are made through the DRIVEHOLIC smart contracts embedded with an escrow framework that ensures payment security of all parties.
Security: to assure security to all users, DRIVEHOLIC carefully scans and verify all cars and their documents before it is brought to the global market for sale or auction and all car details are stored in the immutable blockchain ledger. The means of smart contract payment has an escrow service that ensures the good conduct of all parties involved in a transactions process.
Instant Payment: on finalizing a car deal, after all escrow conditions are met, payments are sent to the beneficiary account instantly, therefore removing the fear of not receiving a payment.
Peer-to-peer Payment: on registeration , all necessary bank details are submitted and on negotiating the terms of a contract, DRIVEHOLIC account application records and directly pulls the appropriate fees from provided bank account and stores it within the DRIVEHOLIC account as DRHV tokens and on completing the terms, the escrow services withhold these tokens which later pay via a peer-to-peer system which clearly maximises profit and reduces the cost of converting fiat-to-crypto and transaction cost.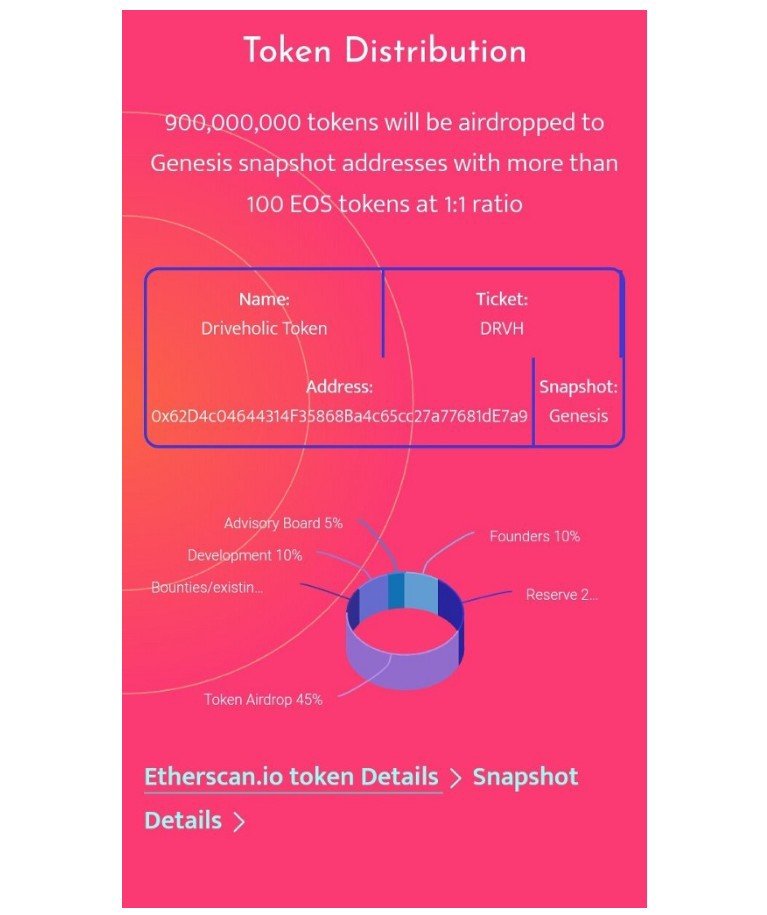 Conclusively the project is very unique and has a lot of promise. Driveholic is a game changer that has come to decentralise the social car marketplace. It is a project that intends to provide social profit for both the cars and the sellers and all trasactions will be visible in the system for credibility and transparency. Holders of the Driveholic tokens stands to gain more, since they will be charged 0% fees in the process of transaction and 0.01% for users of other cryptocurrencies, which is still very negligible. Fee is required to cover the Dapp sever cost which is very low and will hasten all the process.
For more information kindly access the links below
WEBSITE : https://driveholic.com
MEDIUM: https://medium.com/@driveholic
BTT ANN: https://bitcointalk.org/index.php?topic=4613024.msg41643425
INSTAGRAM : https://www.instagram.com/driveholicsite
TWITTER: https://www.twitter.com/driveholic
TELEGRAM: https://t.me/driveholicchat
Author:dhavid19
Bitcointalk Profile Link:https://bitcointalk.org/index.php?action=profile;u=1795848
0x2e0aE95a7871c8A38A513981904410d07DD96231