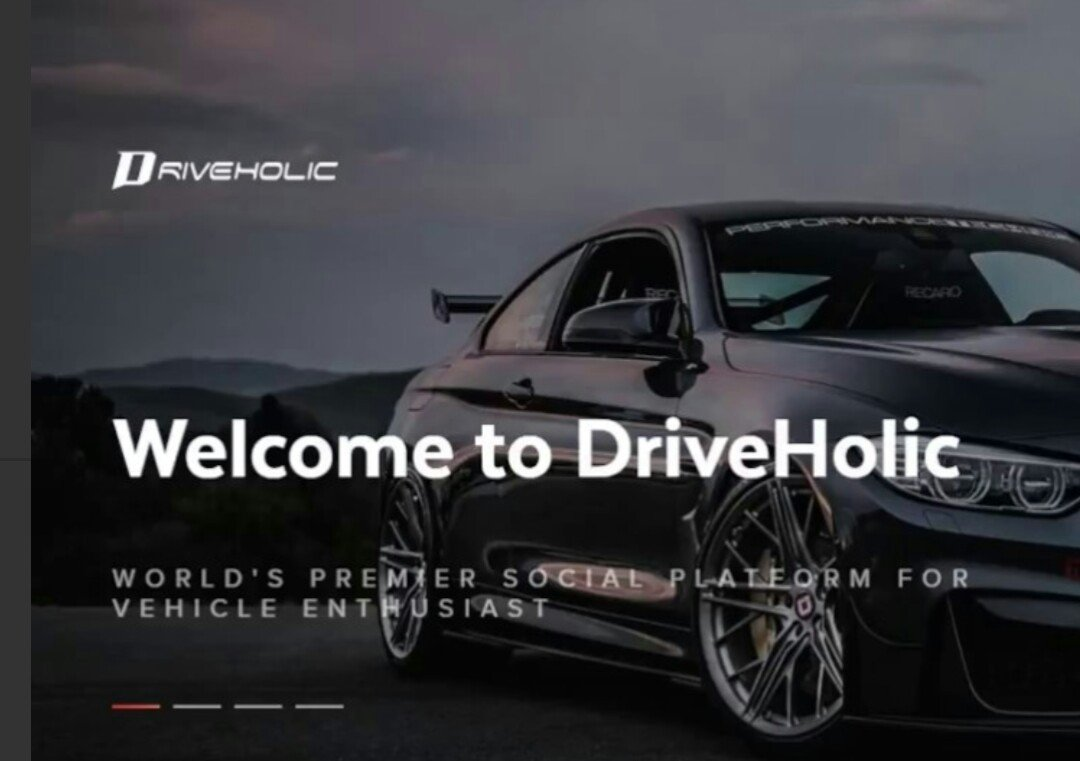 INTRODUCTION
The efficiency of the blockchain operations has become an eye opener to every organizations in that the blockchain operations provides security, remove distance limitation in trading, and also transparency. As a result of this, many organizations have utilized this invention to bring solutions to the issues affecting their various organizations. However, blockchain operations can also serve as an improvement tool that is available for all entities to utilize. Therefore, driveholic has emerged to utilize the functionalities of the blockchain technology to create a network that will connect to whole world to trade vehicles without fear.



WHAT IS DRIVEHOLIC?
This system is founded on a de-centralized system. Driveholic presents a trading network for vehicles that enables users to have access in order to carry out trading operations. To cut the story short, driveholic is a distributed marketing platform for cars around the world.
Before the invention of this network, people are often limited to the cars outside there territories. However, the emergence of this network will bring everyone together to transact vehicles stresslessly within the network.
Driveholic has created a system whereby users from around the world can transact without fear because this network will through the use of blockchain technology provide absolute trust within the network. Driveholic will ensure that all transactions are straightforward with maximum transparency.
This network will open all entities to a new way of performing transactions with digital assets without minding the distance or location neither race.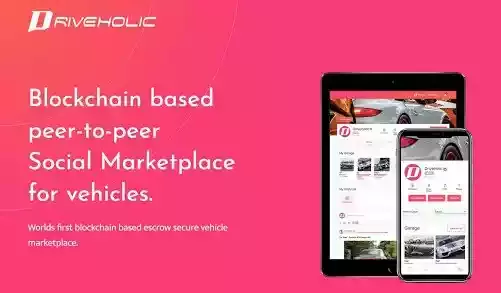 ![]
This network has catered for the users to purchase, offering and sales on a distributed premise. Isn't that awesome? Definitely Yes!.
The driveholic system will develop a network that will enhance each members of this network to purchase, auction or sell their cars weather the cars are new or used. This network gives way to all merchants or anybody within the universe to transact within the network.
With the use of digital coin provided by this awesome network (DRVH), all users will perform transactions successfully. This coin is presented within the network in order to ensure safely. Therefore members will transact at a low exchange rate and being guaranteed of the security of their exchanges.
Driveholic will make sure that no third parties are allowed to see to the affairs of any transactions. This issues are mostly rampant in the centralized system of trading cars but with the use of smart contracts to ensure that no third parties are allowed. The smart agreement contract is used in order to remove the middle men from the operation of any deal and thereby ensuring protection and low cost rate. Remember that the Driveholic token DRVH (based on Ethereum blockchain) will be the utility token on the platform.
TOKEN DETAILS
Name: Driveholic Token
Ticket: DRVH
Address: 0x62D4c04644314F35868Ba4c65cc27a77681dE7a9
Snapshot: Genesis
Roadmap
Q1, 2018
Launch social network platform (live)
Q2, 2018
Bounty (live) Click Here:https://bitcointalk.org/index.php?topic=4627056
Q3, 2018
Airdrop
Q4, 2018
Launch marketplace
Q1, 2019
Launch Mobile apps
Token Distribution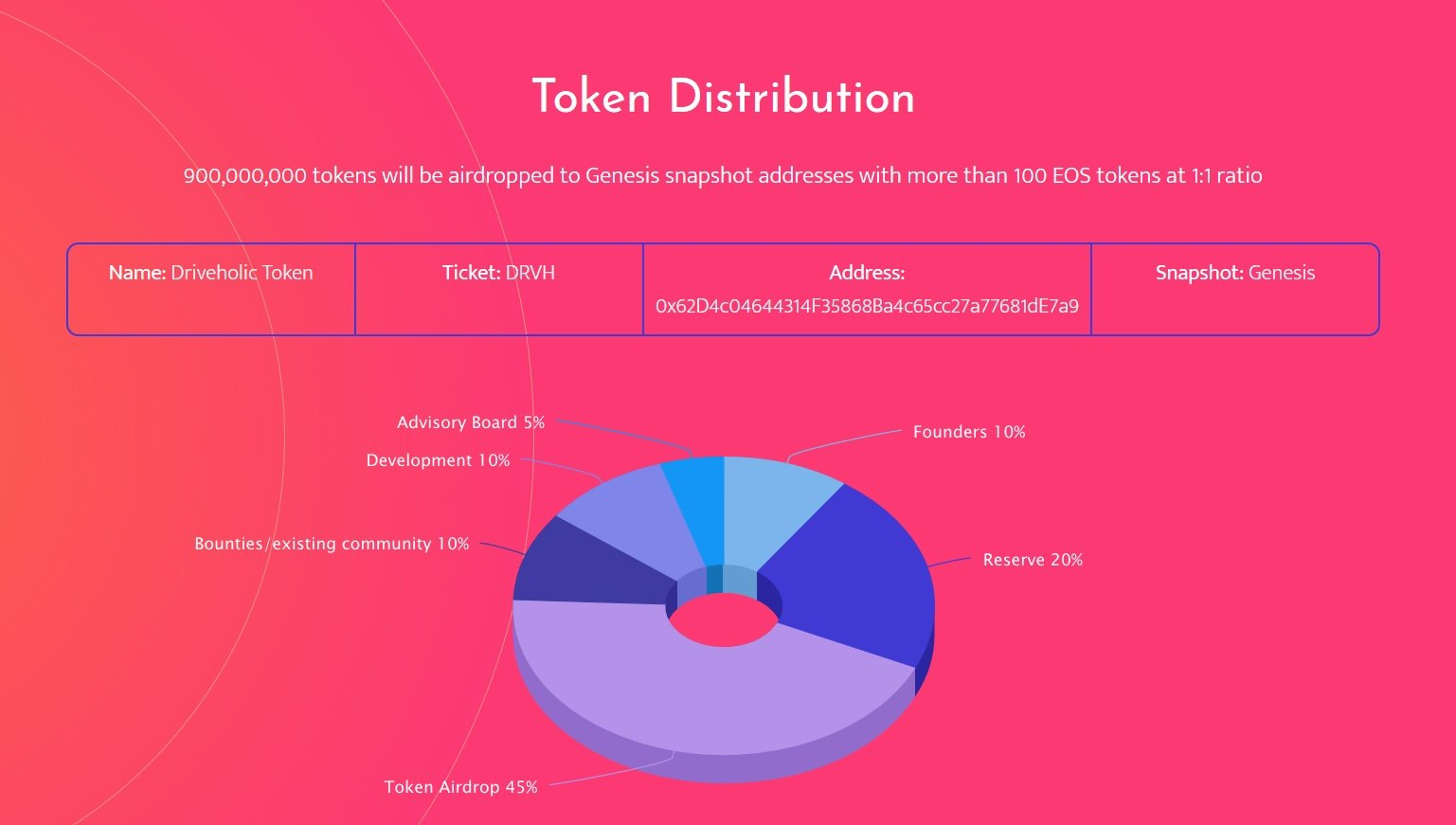 Road Map



There isn't much info on this i cant find a white paper to look at how the token model works etc. If you like cars this might be the thing for you, i can see people using this just for the social media side and never actually buying or selling.
Driveholic is a blockchain based peer-to-peer marketplace for cars. Driveholic's goal is to create a social marketplace where buyers and sellers can come together to sell cars using our secure escrow based system. The Driveholic platform will allow users to buy and sell cars using cryptocurrency, without being restricted to fiat currencies or geographical limitations.
TEAM
Meet the amiable team behind this great project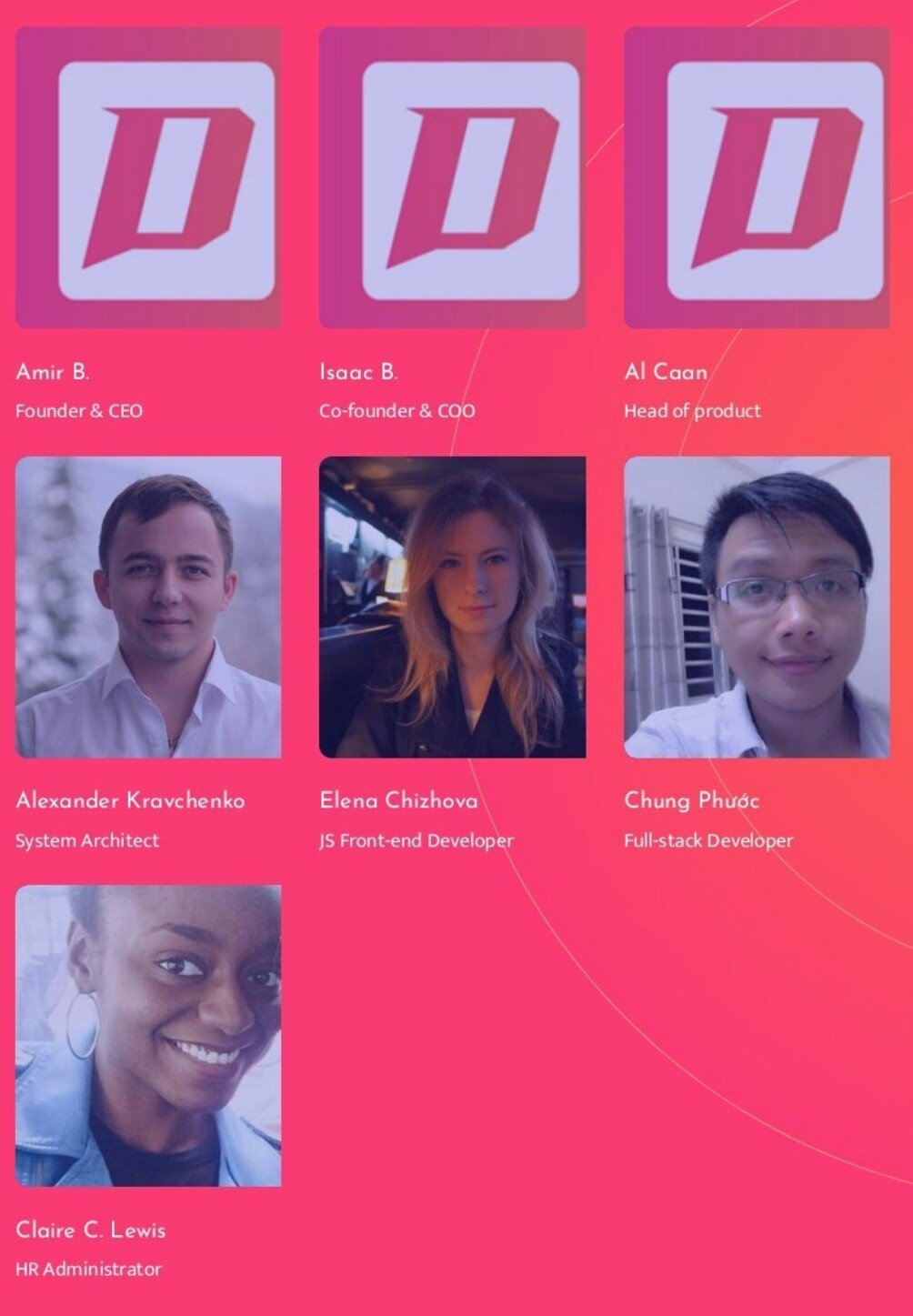 WEBSITE:https://driveholic.com/
ANN THREAD:https://bitcointalk.org/index.php?topic=4613024.msg41643425
TWITTER:https://twitter.com/driveholic
TELEGRAM:http://t.me/driveholicairdrop
INSTAGRAM:https://www.instagram.com/driveholicsite
MEDIUM:https://medium.com/@driveholicsite
Profil Link Bitcointalk:https://bitcointalk.org/index.php?action=profile;u=2038562