eCoinomic: GETTING FIAT LOANS BACKED BY CRYPTOCURRENCY COLLATERAL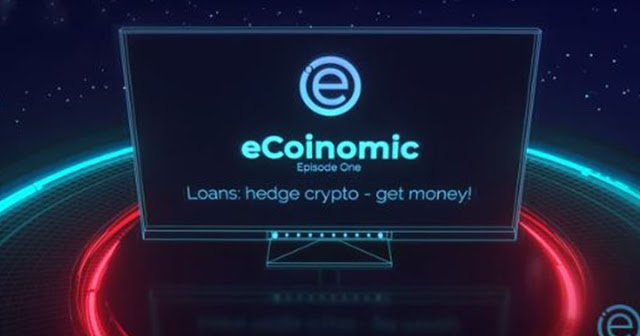 So, today, we now know cryptocurrencies and the benefits that they bring to our world. People can now control their financial transactions due to the fact that cryptocurrencies are built upon the decentralized blockchain technology. In short, the many benefits that cryptocurrencies bring to our world is the reflected on the huge and continually increasing rate of adoption it has had in the very short time of its existence when compared with fiat money. However, how about having a system that makes it possible to receive and give out loans in cryptocurrency with interest, just like regular banks do, but this time, within the cryptocurrency ecosystem. It would make great sense, right? This, and more is what eCoinomic brings to the cryptocurrency space. The eCoinomic platform also offers features like investment, hedging, exchange, all within the cryptocurrency space and on same platform. This absolutely too much sauce on a single platform, right? Hold on. The eCoinomic platform will be integrated with eBay and Amazon so as to enable its users to make payments directly using eCoinomic's payment system and cryptocurrency investors will be able to easily and safely manage their assets on this platform. Very importantly, to ensure safety and transparency of all transaction, eCoinomic will be employing its smart contract, and as the platform grows, over 10 of the top cryptocurrencies will be brought onboard the eCoinomic platform. This is absolutely good news for start-up businesses as they can now have access to funds through the aid of eCoinomic as a short-term credit tool. Here are some of the features of the eCoinomic platform: Note that, eCoinomic has its ERC20 compliant CNC tokens which will be used to facilitate all payments and transactions on the eCoinomic platform.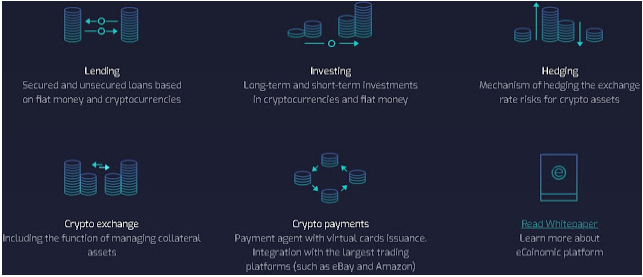 • Cryptocurrency Exchange – Including the function of managing collateral assets
• Crypto payments – Payment agent with virtual cards insurance. Integration with the largest trading platforms (eBay and Amazon).
• Lending – Secured and unsecured loans based on fiat money and cryptocurrencies
• Investing – Long term and short-term investments in cryptocurrencies and fiat money
• Hedging – Mechanism of hedging the exchange rate risks for crypto assets
OTHER UNIQUE FEATURES OF THE eCOINOMIC PLATFORM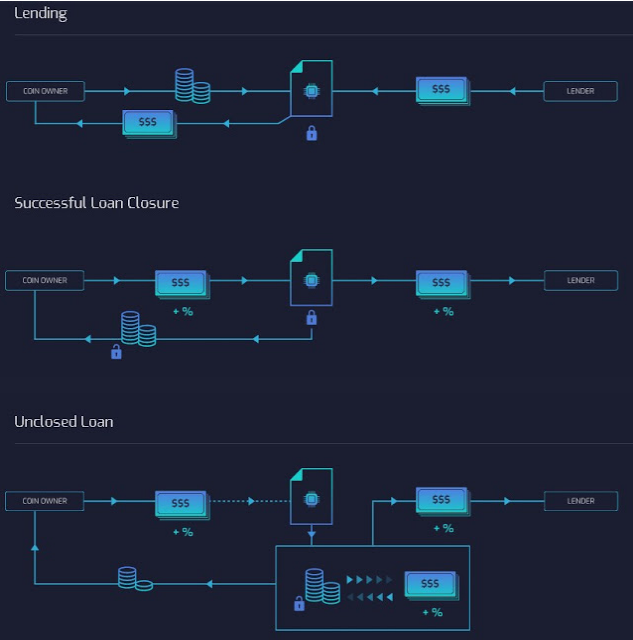 • Insurance reserve fund
• A fully functional alpha version
• Multicurrency – the platform will accept collateral (ETH, BTC, LCH, BCH including top 10 cryptocurrencies). Note that, loans will be issued in USD, EUR, GBP, JPY, CHF, CNY.
• Fiat money transaction speed – Only a few minutes
• Price monitoring system – the eCoinomic system will check the collateral value on a minute basis based on data for several cryptocurrency exchanges.
• Security and transparency
• Virtual card issuance
• Transfers in fiat currencies
• Short term and Long-term investments, etc.
For the eCoinomic platform to be widely adopted, a joint lending feature will be introduced, where every participant can provide its assets to other participants based on interested and for a time frame. The system will be responsible for analyzing those willing to give credit to those who need it, providing a list of the most beneficial offers. The system will also ensure that interests are paid and that funds are returned to users account once the time frame is exhausted.
So, how do you come onboard the eCoinomic platform and use its features?
To become a creditor on the platform, you only need to sign a contract with the eCoinomic platform and undergo a KYC. You will also find on the platform, terms and conditions which you will agree to, to make deposits. Thereafter, eCoinomic handle the rest. And by this, I mean, eCoinomic will sort the process of finding customers, processing the transactions, i.e make payments, and ensure that the debtor pays within the stipulated time frame. As a creditor, once your investment time frame elapses, you receive your money back with the accrued interest.
Also, as a borrower, you only have to register on the eCoinomic platform. Deposit in your wallet some CNC tokens so as to be able to access the full range of services offered on the eCoinomic platform. And that's it.
Note that, on the eCoinomic platform, the minimum loan amount is $200 dollars and the maximum is $10,000, while the it is possible to repay your borrowed loan or receive your initially borrowed cryptocurrency before the stipulated time frame elapses.
So, what are you waiting for? Join in now on the token sale event before it is too late.
DETAILS OF TOKEN SALE
Token name: CNC
Token type: ERC20
Token role: Utility
Total supply: up to 2.1 billion CNC
Tokens available for sale: Up to 1.55 billion
Softcap: US$6 million
Hardcap: US$100 million
Pre-sale whitelist registration start date: 15th March, 2018
Pre-sale whitelist registration end date: 3rd April, 2018
Pre-sale Development stage start date: 3rd April, 2018
Pre-sale Development stage end date: 21st April, 2018 or until US$6 million is achieved
Maximum tokens allocated for the pre-sale: 150 million CNC
Maximum contribution during the pre-sale: US$250,000
Token price during pre-sale: 1 CNC = 0.05 USD
Pre-sale bonus: Up to 25%
Crowdsale Development stage start date: 1st May, 2018
Crowdsale Development stage end date: 1st June, 2018
Reserve stage start date: 1st June, 2018
Reserve stage end date: 1st August, 2018 or until US$106 million is achieved
Reserve stage price: 1 CNC = 0.06 USD
Accepted currencies during pre-sale: ETH
Accepted currencies during main sale: ETH, BTC, XRP, BCH, LTC, NEO, XMR, ZEC
Note that, residents of the USA, China and Singapore are excluded from this token sale except they are accredited. Also, all participants are subject to a KYC.
Please visit the white paper for more details on the token sale https://ecoinomic.net/docs/whitepaper .
TOKEN DISTRIBUTION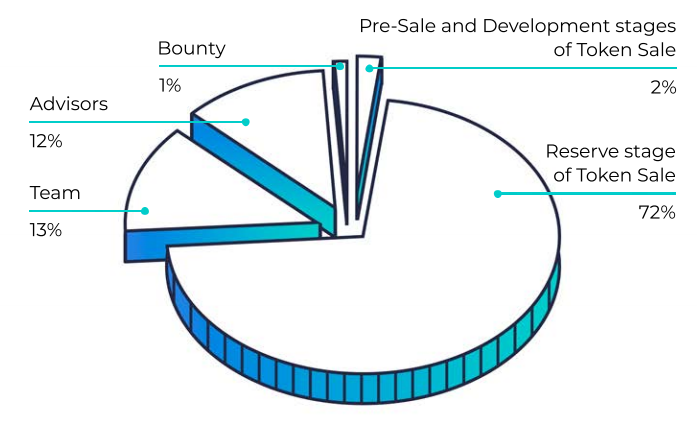 2% – Pre-Sale and Development stages of Token Sale
72% – Reserve stage of Token Sale
13% – Team
12% – Advisors
1% – Bounty
USE OF FUNDS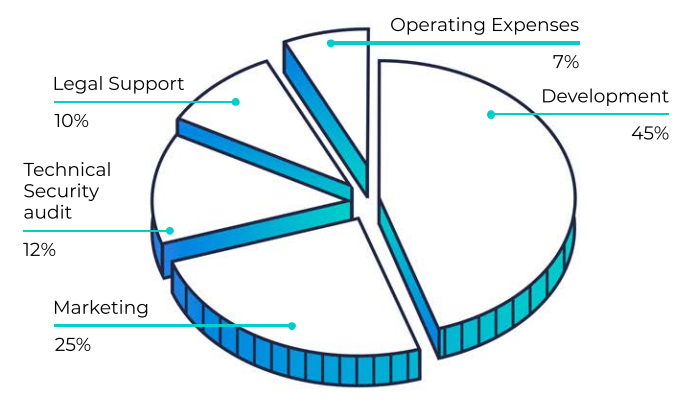 45% – Development
7% – Operating Expenses
25% – Marketing
12% – Technical security audit
10% – Legal support
ROADMAP
2017
• Origin of the idea
• Conducting cryptocurrency market research, technical solutions evaluation
• Working team assembly, concept development
Q1 2018
• First public information on the project
• Early-stage development of the platform
Q2 2018
• Pilot project launch in Russian Federation
• Token Sale (Pre-Sale stage)
• International platform alpha release
• Token Sale start
Q3 2018
• Obtaining of licenses, developing solutions for different jurisdictions
• Token Sale finish
• Partnership with top global payment agents
• Signing the Letters of Intent with financial institutions and family offices
Q4 2018
• Virtual cards issue
• eCoinomic.net payment agent with open API launch
• Platform launch — November for early adopters, December — public
Q1 – Q2 2019
• Finance transfers from financial institutions and family offices
• Expansion through global partnership with local microfinance organizations
• Legal procedures for bonds issue
Q3 – Q4 2019
• Cooperation and technical connection with trading platforms
• Issue of bonds
• Procedure of crypto bank registration start
Q1 – Q2 2020
• IPO procedure initialization
• First stage crypto bank launch (licensed in the UK and EU)
Q3 – Q4 2020
• Conducting the IPO
TEAM
Aleksei Smolianov – CEO at eCoinomic.net and Sauber Group, Owner of Sauber Bank
Maksim Akulshin – Architect and CTO at eCoinomic.net
Vitalii Topor – Managing Director at eCoinomic.net
Maria Smolianova – Business Development Director at eCoinomic.net
The features offered by the eCoinomic platform makes it a standout. The entire cryptocurrency ecosystem has definitely not seen this before. I, therefore, urge everyone to participate in the ICO event and share in its benefits.
Feel free to click on any of the following links should you require more information on this project or want to connect with other unique participants across the globe:
Website: http://www.ecoinomic.net/
Whitepaper: https://ecoinomic.net/docs/whitepaper
ANN thread: https://bitcointalk.org/index.php?topic=2878954
Facebook: https://www.facebook.com/ecoinomic/
Twitter: https://twitter.com/Ecoinomicnet
Telegram: https://telegram.me/eCoinomicchannel
Medium: https://medium.com/@ecoinomic
Published by: charleyles
Bitcointalk URL: https://bitcointalk.org/index.php?action=profile;u=1344011
Ethereum wallet address: 0x69C516900e939e97C7c60Ca59bdaF15295556838