ECOMI – Pay, Protect and Collect
PRESENTATION
A storm has hit the investment market which we are not going to recover from. Crypto investment is that storm. With strict capital controls in place by most countries to control the flow of money and charge high taxes, cryptocurrency gained usage in circumventing capital controls and taxes, leading to an increase in demand. Cryptocurrency has been able to present an easy to use digital alternative to fiat currencies. Offering frictionless transactions and inflation control, investors have been prudent enough to add these currencies in their diversified portfolios as an asset, as the size of the market does not represent a systemic risk. Cryptocurrency employs the use of cryptography that assures high-security processes and verifies transactions personal to each user. Hence, counterfeiting and anonymous transactions are impossible to achieve.
While this revolution is gaining wide acceptance, The ECOMI Ecosystem, a secure digital economic ecosystem supported by Ecomi Technology Pte. Ltd. has arrived.
Before I take you on this voyage, please check out this video presentation
Now that I have your attention, let's get right to it
What Exactly is Ecomi?
ECOMI is a system of security, economics and digital ecosystem that uses blockchain technology in three main areas: protection of private keys, real-world crypto-cash payments and a new world of digital objects of crypto-collecting. ECOMI strives to unite the most important tools in the "one point" of the crypto currency.
The ECOMI Ecosystem is a secure digital economic ecosystem supported by Ecomi Technology Pte. Ltd.. ECOMI, in one user-friendly platform aims to bring blockchain technology to the mainstream adoption. The platform presents a lot of benefits such as decentralization, privacy and general control by users with the help of the ECOMI secure wallet and ECOMI one card. The ECOMI secure wallet and ECOMI one (physical hardware) will be used to tackle present-day security problems related with the use of applications that are build on blockchain and cryptocurrency entirely.
A secure ECOMI wallet is a cryptocurrency and private key hardware device that protects digital assets with a device, resembling a credit card. Protection from malicious penetrations and hacker attacks is guaranteed by the fact that the device does not connect to the Internet directly, and the pairing is via a smartphone – Apple or Android, through an encrypted wireless / Bluetooth connection, besides it is quite strong and not exposed to water. At the initial stage, there will be support for storing top-5 crypto-currencies, and in the future ERC20 support will be implemented.
Features of ECOMI
ECOMI One is the bank of your credit card. ECOMI One, built on the basis of the impressive Secure Wallet technology, reliably keeps your crypts, fiat, NFC-enabled cards and full banking services. Exchange can be carried out either in the application, or directly at the point of sale. ECOMI One is committed to performing all operations at one point.
ECOMI Collect – Collecting in the form of Non Fungible Token (NFT), in simple words it is a digital asset that has a proven owner (rare cards or symbols that exist in the digital space). Owners can trade or visualize these digital collectibles using the latest Augmented Reality (AR) technology.
The ECOMI application is the center of the ECOMI ecosystem, through which access to ECOMI services and functionality will be provided. The ECOMI application will be developed by ORBIS Blockchain Technologies Ltd.
ECOMI Vault with ECOMI Vault software protects your data (personal information, credit cards, passwords).
The ECOMI tokens (OMI), fiat and other cryptocurrencies will be traded in the ecosystem, creating a way for users to manage their funds with no regards to location. Peer 2 Peer exchange and transaction, high speed, low cost of transaction and paved way for international transaction will also be the functions of the ECOMI Secure Wallet (2nd generation) and ECOMI one. The initial creation of DApps and other services will be done by ECOMI while other developers and investors will be allowed to queue in the ecosystem in other to participate and benefit from the growth and advancement of the platform, profit from cryptocurrencies and blockchain technology with full control and privacy.
Problems and Solutions
Other than the problems mentioned above that would hinder cryptocurrency adoption, the most baffling problem is the stealing of funds by hackers, you can't imagine all your coins gone with the blink of an eye , due to compromising of private or public keys. Recently in April 2018 was a case of stolen millions of dollars worth of cryptocurrencies of a well know public figure, cryptocurrency and ICO investor by hackers. Other theft cases were recorded in 2016 and 2017 respectively. This calls explains the need for proper security measures when protecting cryptocurrencies and private keys as these news will keep affecting mainstream adoption of cryptocurrencies in the world.
The ecosystem aims to host variety of decentralized applications such as Secure Wallet, ECOMI One, ECOMI App, ECOMI Vault and ECOMI Collect, that will aspire to bring solution for secured storing of private keys (cold storage), data protection, a user friendly interface and the possibly way to spend your digital coins more efficiently and cost-effectively.
ECOMI Secure Wallet
This is a Wireless Cryptocurrency Hardware Wallet by the ECOMI platform, designed to keep cryptocurrencies and private keeps safe with the world leading security and ultra-portability. There will be an ios and android version, which will work with a paired Bluetooth device but will not directly connect to the internet, making it less or unable to compromise.
ECOMI One
ECOMI One is a credit card created for user to enable them spend both fiat and cryptocurrencies anywhere around the globe. The ECOMI One card will be connected to your wallet, creating the possibilities for you to pay utility bills, buy newspapers/magazines and also have your morning coffee any spot.
ECOMI Exchange
Features like converting fiat to cryptocurrencies, transferring coins from one exchange to another and exchanging it for other cryptocurrencies could be complex at some situations, but using the ECOMI exchange will simplify the usage of this cryptocurrencies with their mechanisms, users will be able to make purchase with their cryptocurrencies in form of fiat with the help of the ECOMI One (credit card). Users will be able to convert their digital assets to fiat and store in the the ECOMI one for later use.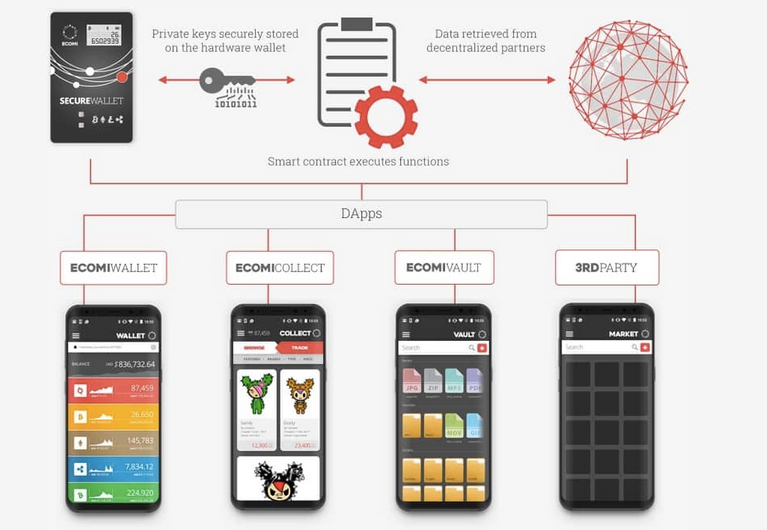 The ECOMI (OMI) Token Sale And ICO
Token Details
Token Symbol: OMI
Tokens Created: 1,000,000,000
Tokens Available for Sale: 500,000,000
Min Cap in Tokens: 100,000,000
Proposed Token Price:$0.10 USD* Per OMI
Private Sale: 37,500,000 OMI
Pre-Sale: 100,000,000 OMI,
Stage 1 – 40% Discount / $3,000,000 50,000,000 OMI
Stage 2 – 30% Discount / $3,500,000 50,000,000 OMI
Transfer-locked – 30/60/90 days
Crowdsale
$36,250,000 / (362,500,000 OMI)
1000 / $100 OMI – Minimum purchase
1,000,000 OMI – Maximum purchase
Sales Bonus:
Purchase more than the below allocations and receive a FREE Secure Wallet.
Purchase 10,000 ($1000) OMI during the Crowd Sale
Presale 1+2 purchase 50,000 OMI
Coins Accepted: ETH
Unaccepted Nationalities:
All nationalities, except The United States of America, Vietnam, China, Singapore, Iran, North Korea, Syria, Sudan and Cuba.
Token Structure – Detailed Breakdown
Total Supply: 1,000,000,000
50% – Token Sale Participants:
28% – Long Term Initiatives
18% – ECOMI Founders, Investors, Board Members
2% – Advisory
2% – Bounty
Funding Breakdown – Detailed Breakdown
65% Product, Platform & Business development: blockchain, web, software & licenses
15% Marketing & Business & Sales
15% Operational Expenses: Admin / HR / other staff, rent, utilities
5% Legal and Auditing expenses
OMI Token Sale Timeline
PRESALE
Proposed Start Date: 15th April 2018 (00:00 NZDT)
End Date: 31st May 2018 (00:00 NZDT) or upon sale of 137,500,000 OMI tokens, whichever is earlier
CROWD SALE
Proposed Start Date: 30th June 2018 (00:00 NZDT)
End Date: upon sale of 500,000,000 OMI tokens, or upon hitting the hard cap ($44,625,000)
ROADMAP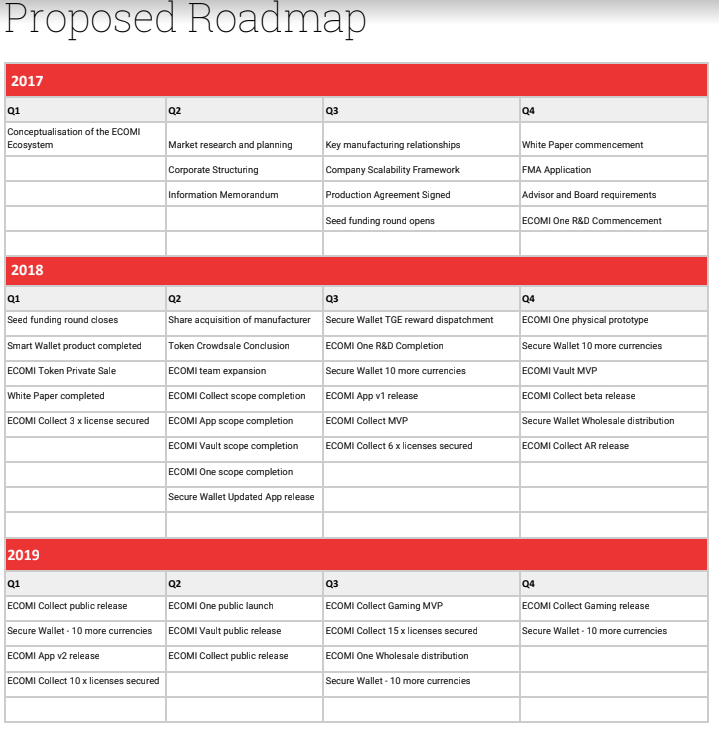 MEET THE AMAZING TEAM MEMBERS AND ADVISORY MEMBERS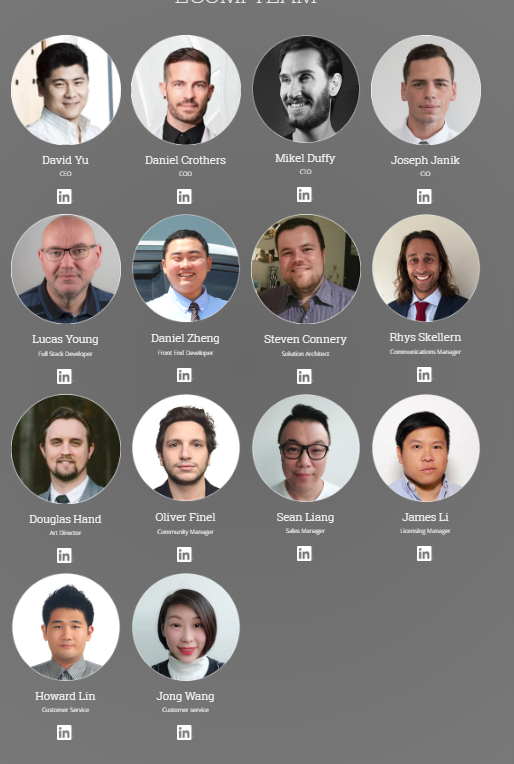 Be a part of this incredible project. Download the whitepaper for the full scoop.
Till next time…
For more information, please visit:
Website: https://www.ecomi.com/
Whitepaper: https://drive.google.com/file/d/1c8LZjH9MwkM48p9kBbw10t4S0fno_z3u/view
Facebook: https://www.facebook.com/ecomi.ecosystem
Twitter: https://twitter.com/ecomi_?s
Telegram: https://t.me/ecomi
ANN Thread: https://bitcointalk.org/index.php?topic=3609319
Author: TheMichaelMatch
My BitcoinTalk Profile: https://bitcointalk.org/index.php?action=profile;u=1326035
Disclaimer: This article was published in terms of the bounty campaign. I am not a project team member or its representative but a supporter of this incredible project.